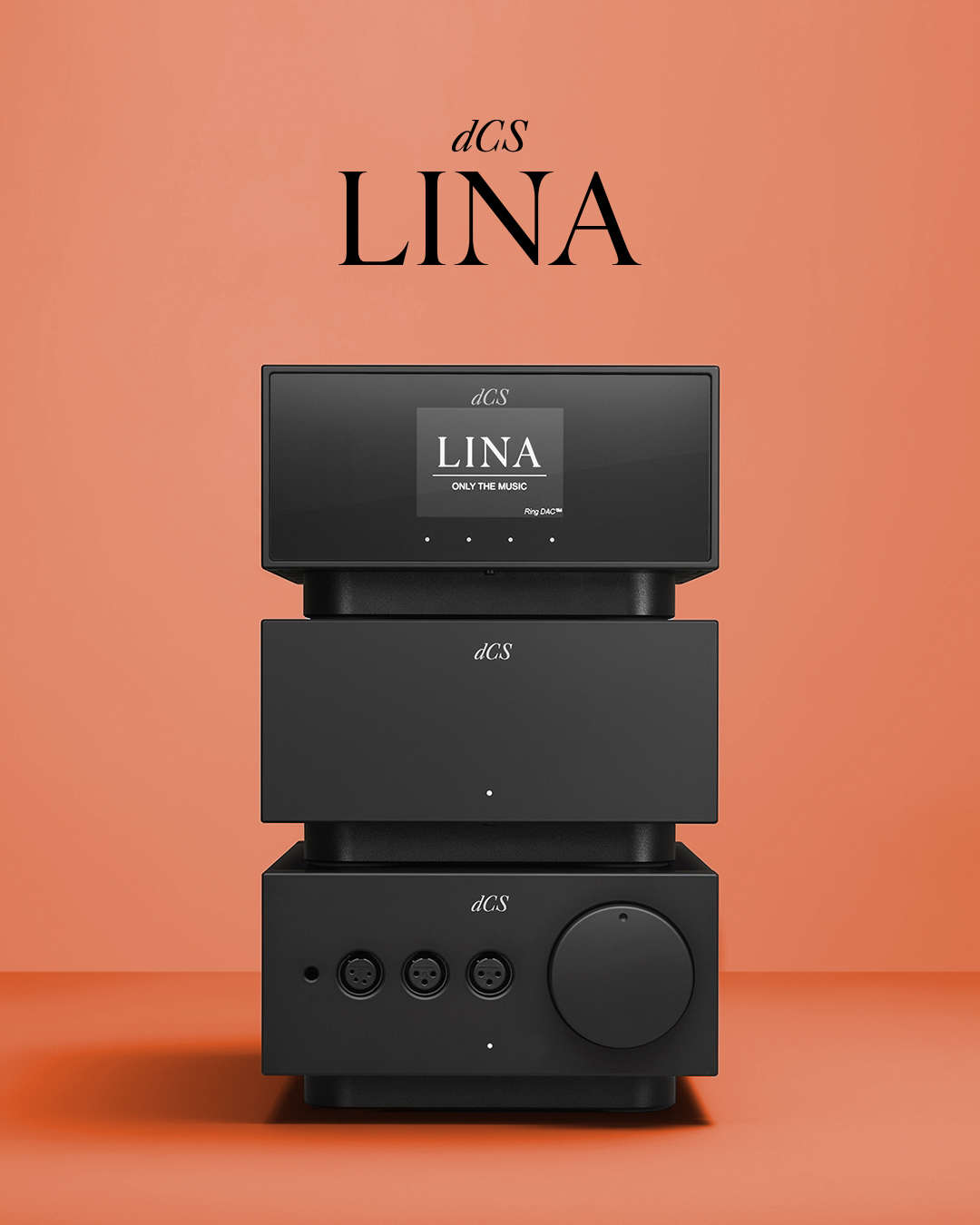 Lina represents a new frontier in music playback: powerful and supremely versatile, it delivers a captivating sound that is richly detailed, deeply musical, and always compelling. Its purpose built design allows it to excel in two-channel systems as well as more intimate headphone setups, while meticulous craftsmanship and world-renowned dCS technologies guarantee the finest levels of audio performance.

Choose from a DAC, Headphone Amplifier and Master Clock - available together or as separates - and experience a spectacular performance, however you choose to listen.
A Bold Vision
Lina began with a desire to create the definitive system for headphone playback - one that reveals the full potential of your chosen headphones, and the full breadth of detail and emotion in your music. Drawing on dCS's extensive experience developing pioneering audio products and technologies - including the multi award-winning dCS Vivaldi, Rossini and Bartók - dCS set out to engineer a brand new series that embodies their singular approach to sound reproduction, while reflecting the unique needs and demands of headphone listeners.
KEY FEATURES
• Network DAC plays music from any digital source, and supports hi-res streaming via Roon, Spotify, Deezer, Qobuz, TIDAL, Internet Radio and Apple AirPlay

• Solid state Headphone Amplifier ensures optimal performance with a vast range of headphones, from IEMs through to reference-level over ears

• Lina Master Clock delivers precise and stable reference signal, for enhanced sound quality when streaming and listening via USB



• Proprietary dCS technologies including the dCS Ring DAC™ and Digital Processing Platform ensure spectacular sound and exceptional measured performance

• Flexible, FPGA-based architecture and state-of-the-art electronics ensure a long product lifespan through continual software updates and new features

• Modular design allows you to configure your system to suit your space, arranging units vertically or side by side