How to Build Your Outdoor Entertainment Area
How to Build Your Outdoor Entertainment Area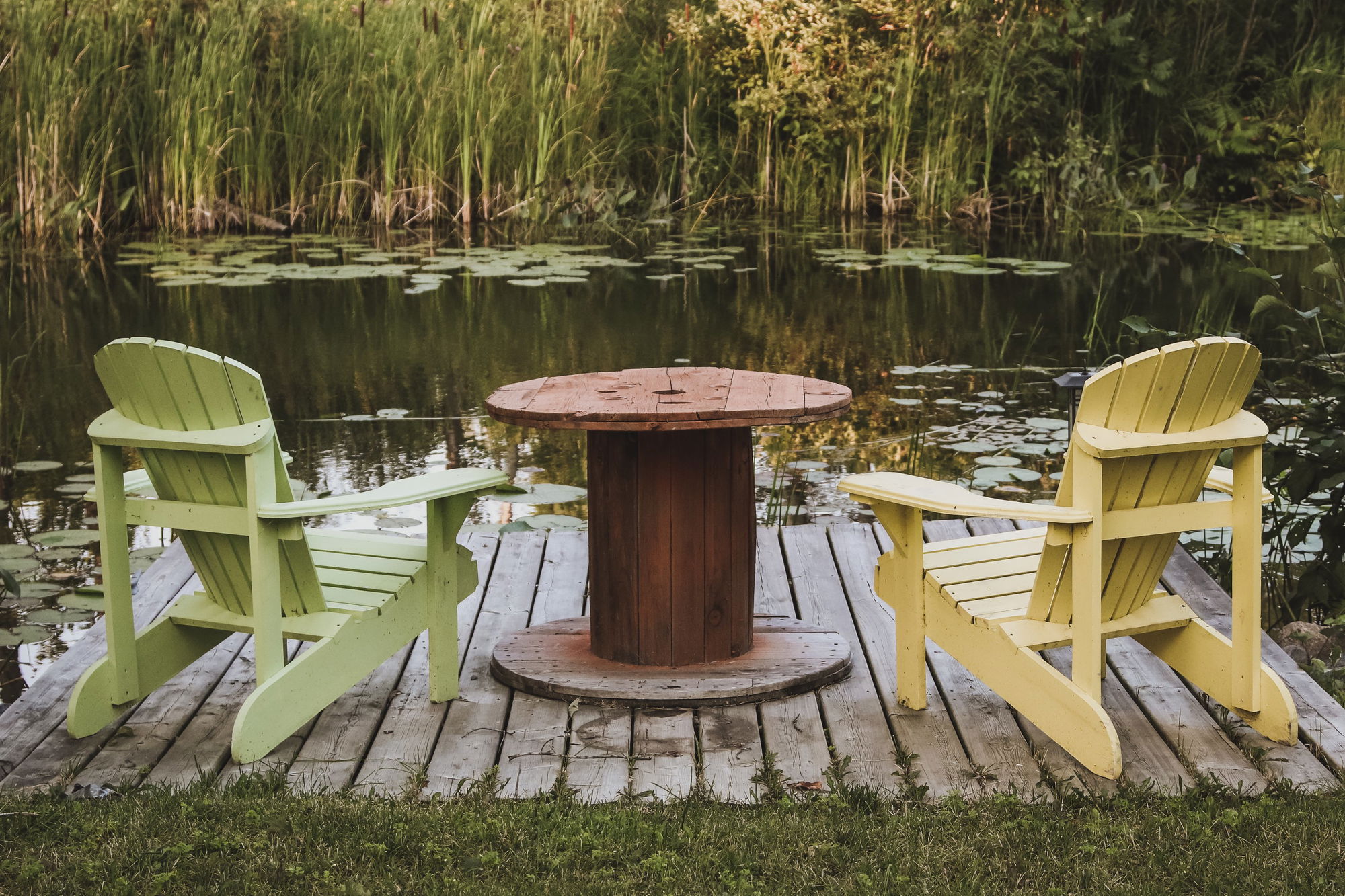 Outdoor entertainment areas are becoming increasingly popular for Americans. In fact, in
one survey
90% of Americans agree their outdoor living space is more valuable than ever before.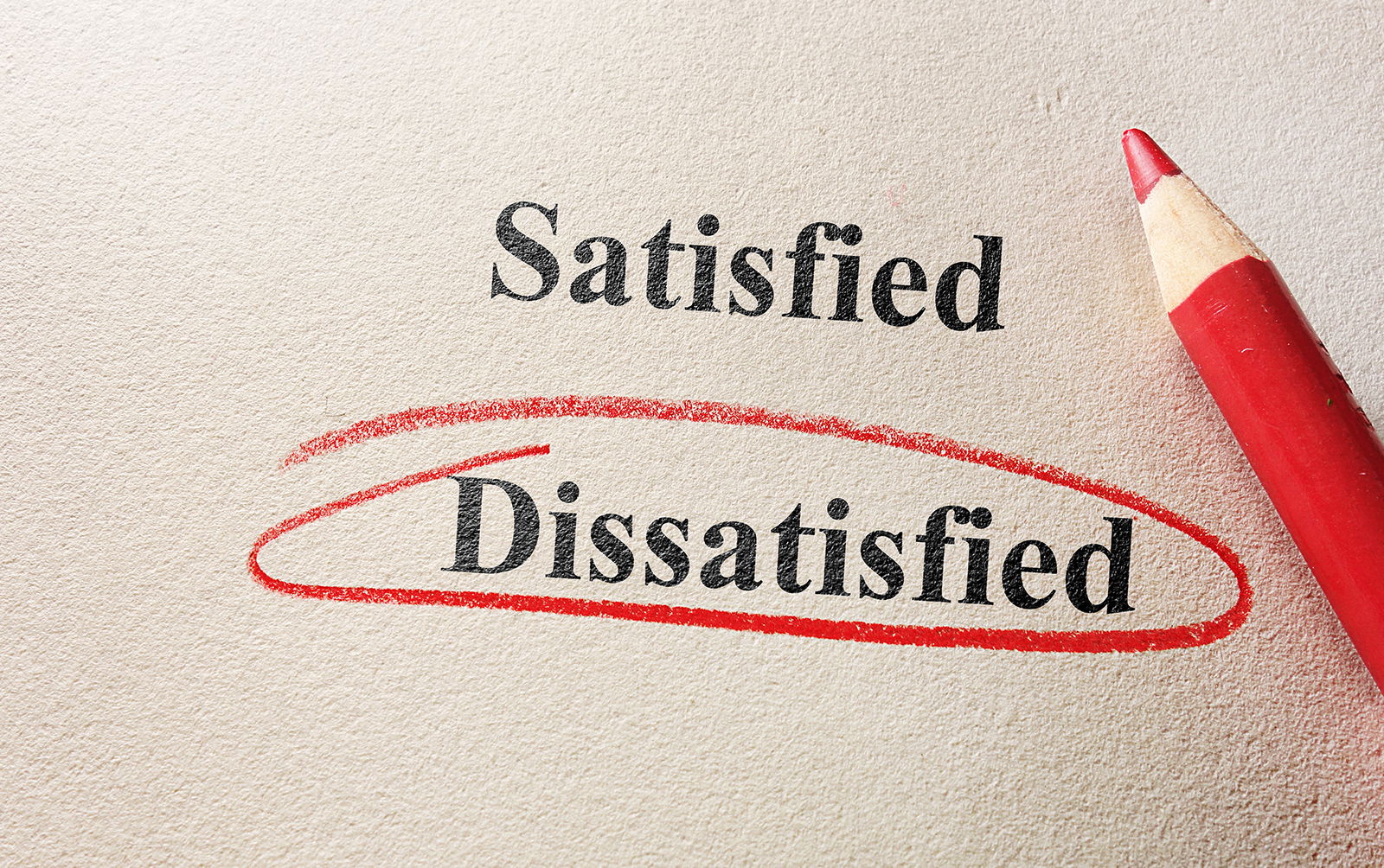 Unfortunately, many of these Americans also reported that their existing setups don't meet their needs. The same survey found that "Of those who have an outdoor space, two in three (66%) are not completely satisfied with its style, nearly three in five (56%) are not completely satisfied with its function, and 45% are not completely satisfied with its comfort."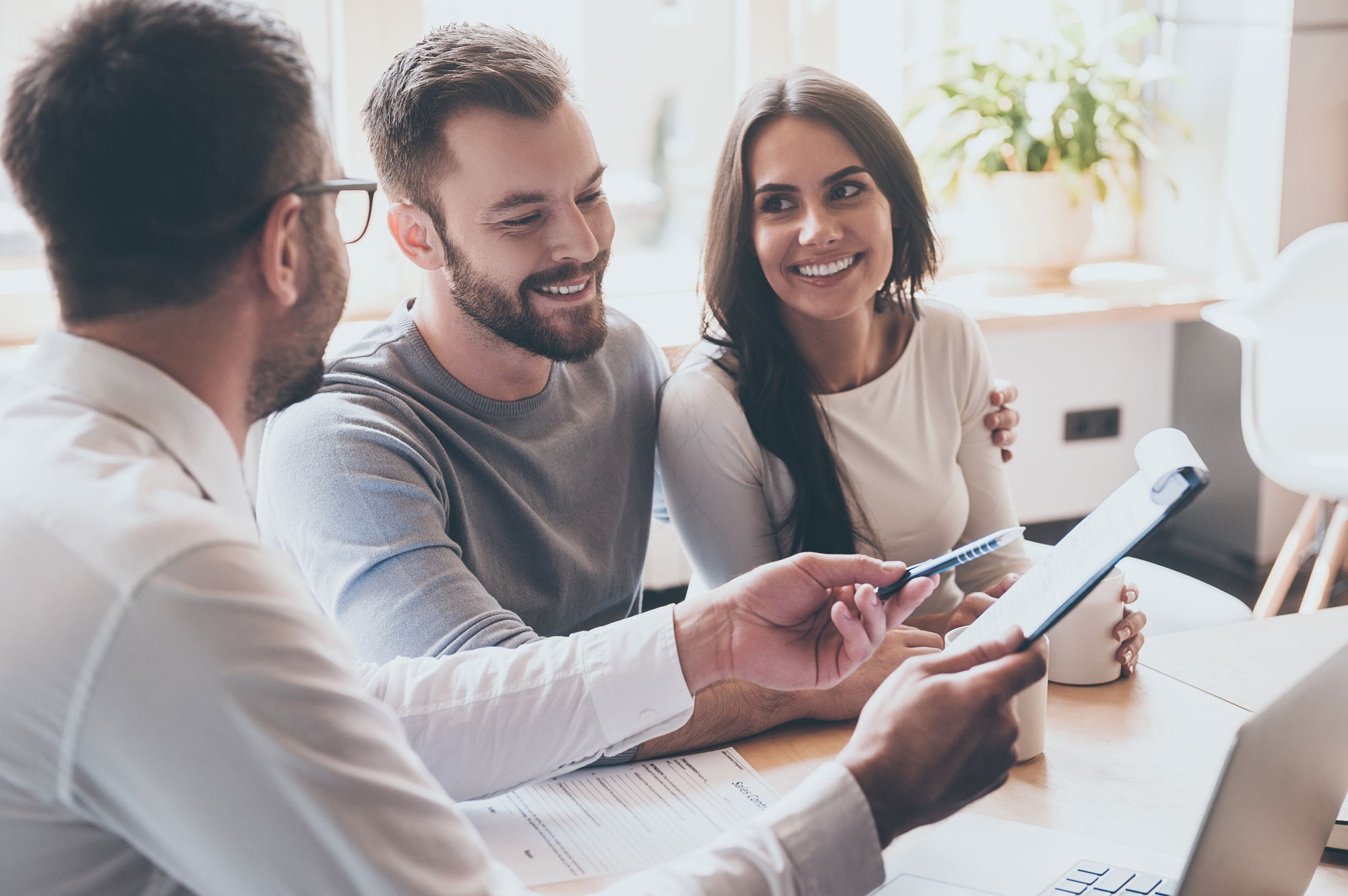 Whether you want to listen to music, watch the big game, or simply kick back and relax, your backyard entertainment should be designed with both your space and personal preferences in mind.
How do you build an outdoor entertainment area?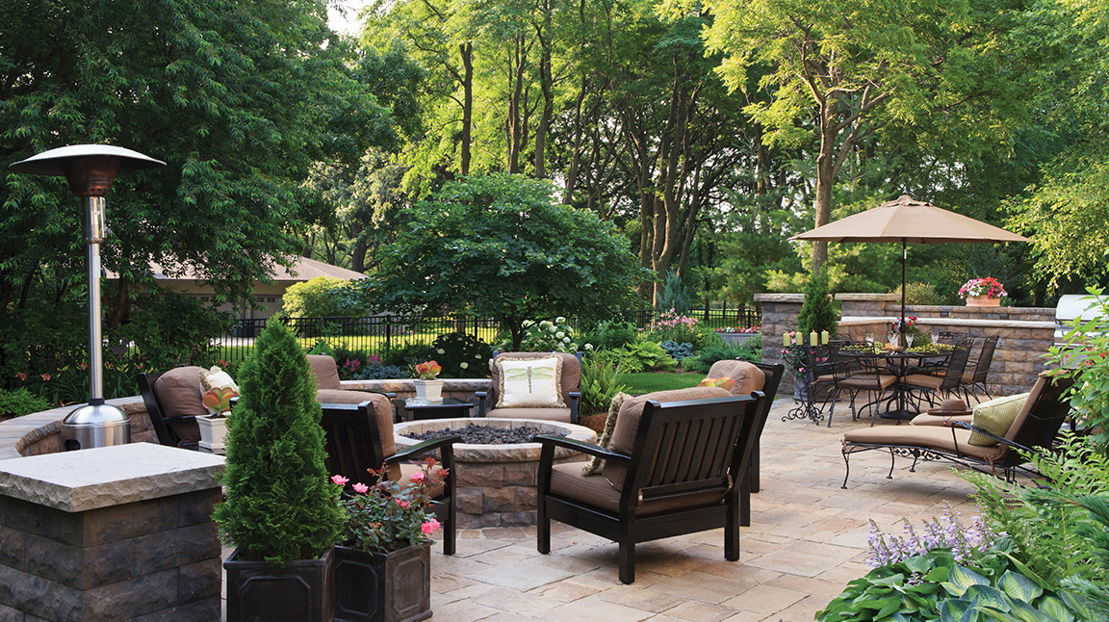 Your
outdoor entertainment area
can include music, video, lighting control, camera surveillance, and more. It should be designed for both your space and personal taste, with considerations for product placement, required electronics, wiring runs, lighting, and system control.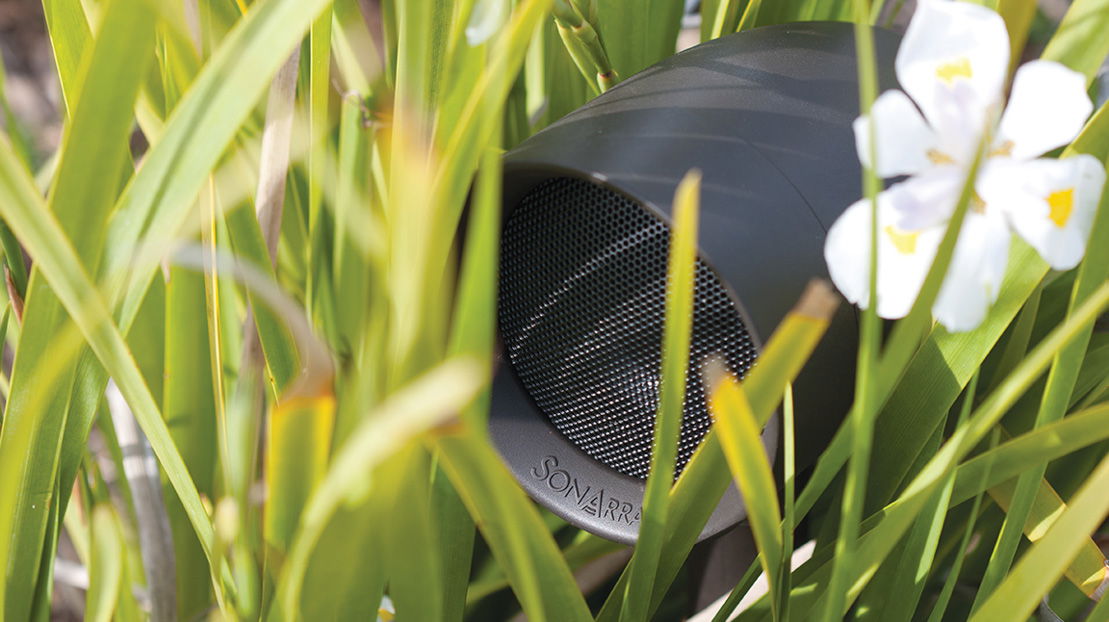 Music, for example, sets the tone for how you spend your leisure time and is a popular addition to outdoor entertainment. Speakers in a variety of sizes and styles can be mounted to your home's exterior, fence, or deck. You also have the option of spreading sound throughout your yard with landscape speakers. You can even design the space for noise considerations so you don't disturb your neighbors.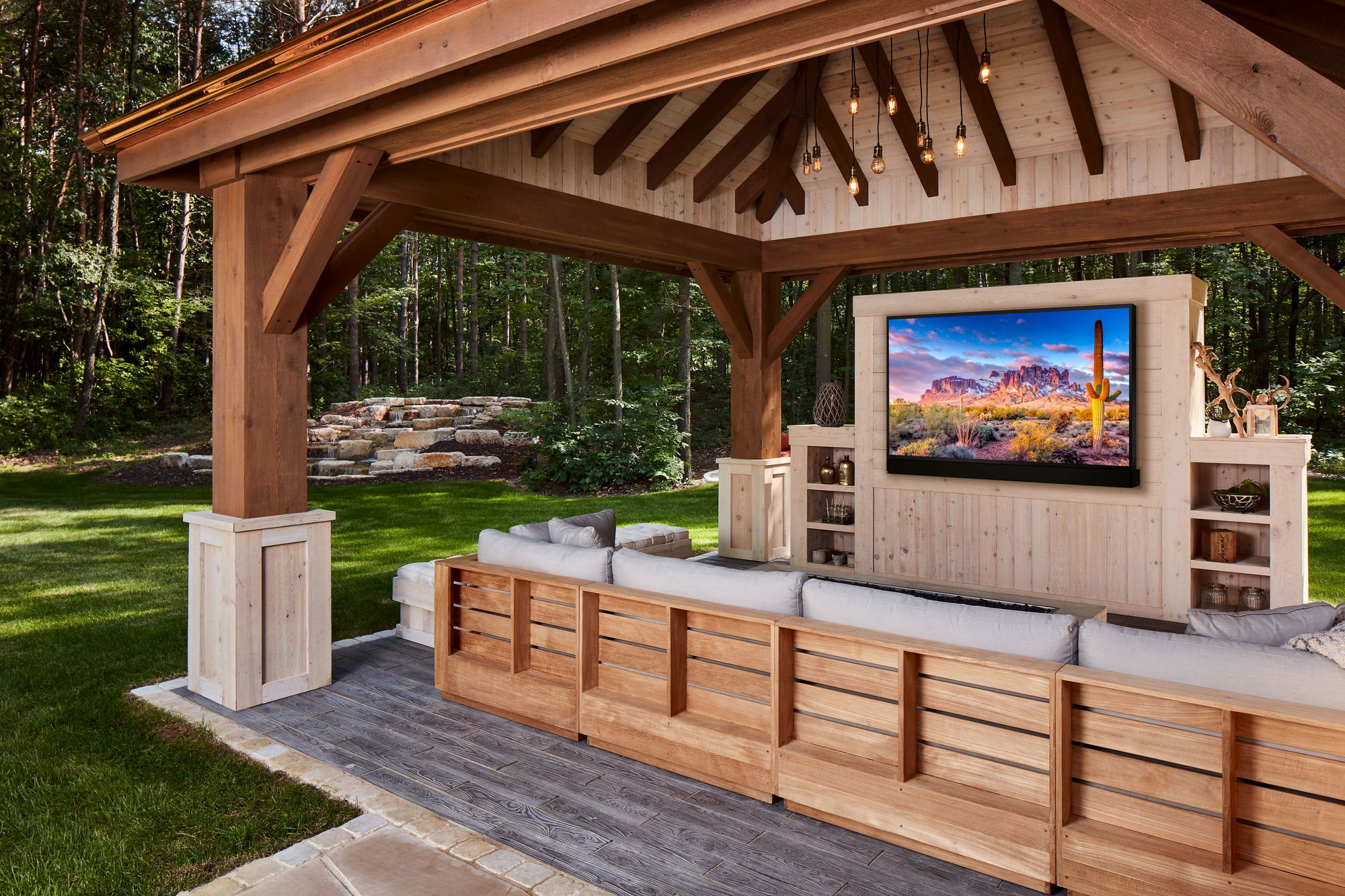 Outdoor TVs are also becoming popular for backyard setups. These weatherproof TVs are designed to withstand the elements and provide a clear picture in different sun conditions.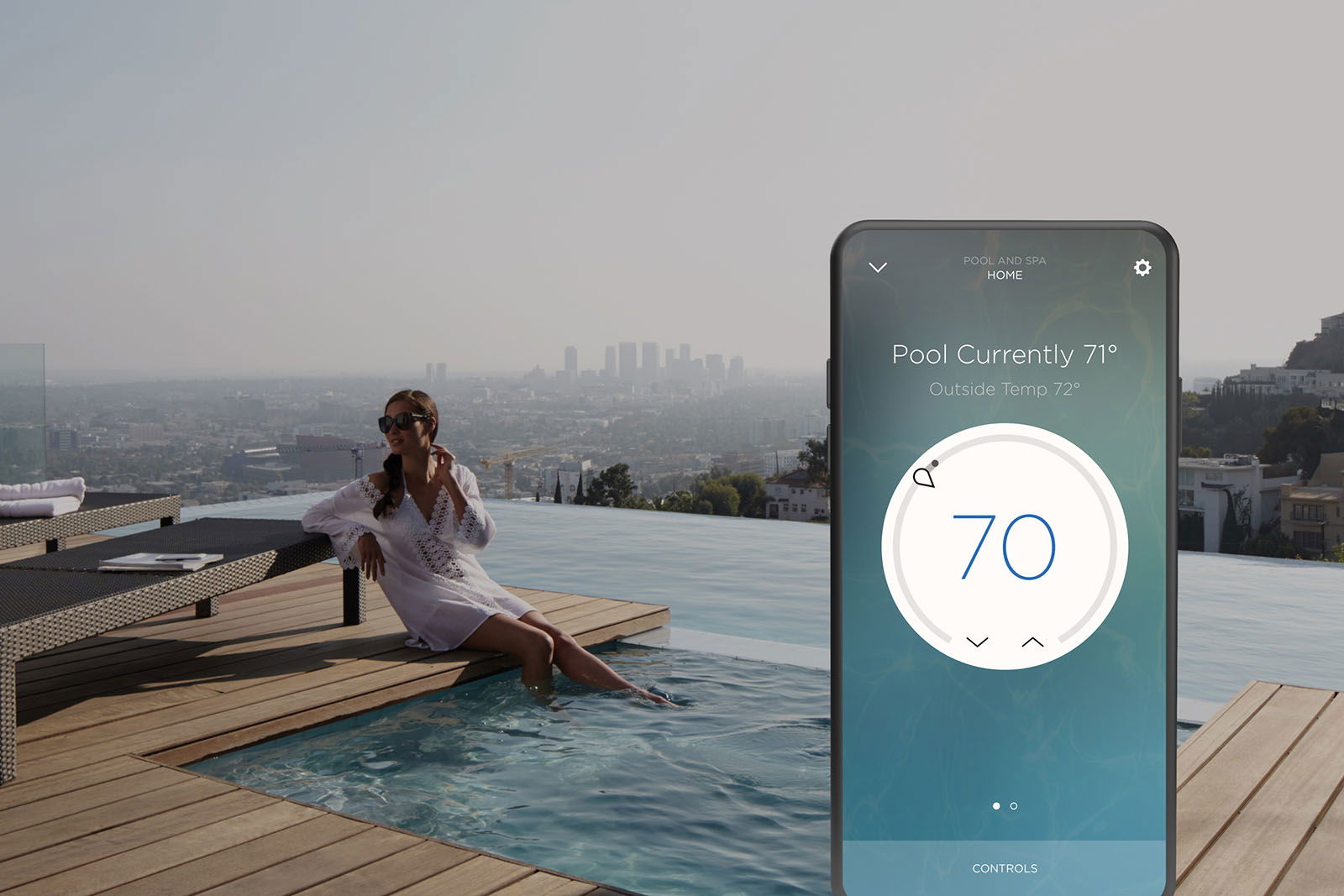 Finally, you'll need basic electronics and wiring to tie everything together, which includes an audio amplifier for your speakers and a music source to play music through your system. Those interested in total smart home control can integrate many systems — music, lighting, video, security, climate, etc. — into one remote.
How much does it cost to build an outdoor entertainment area?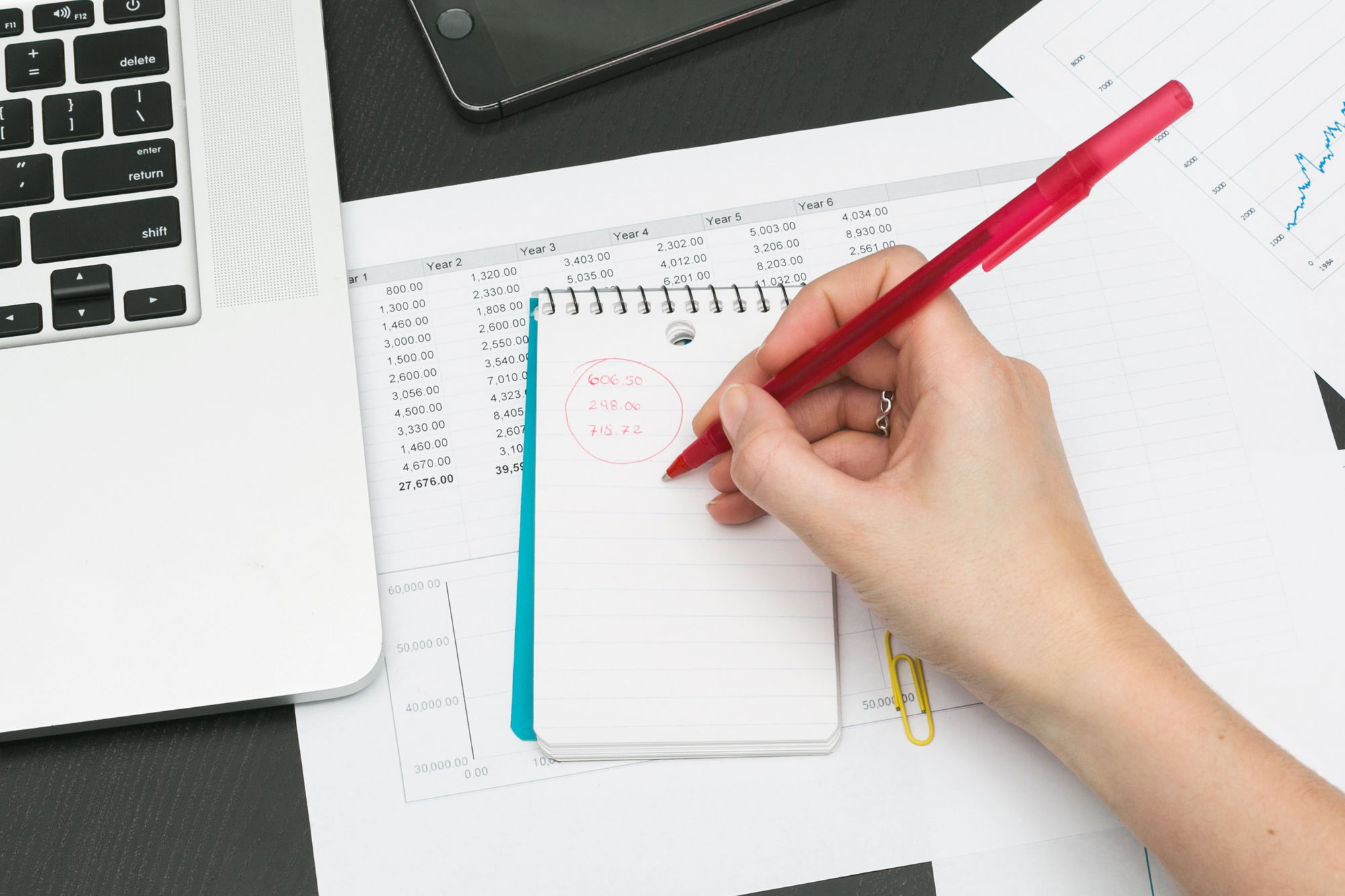 The cost of your outdoor entertainment area will depend on a number of factors, including the size of your space, desired equipment performance, and the complexity of your wiring and lighting. An experienced smart home design team can help you consider all of these factors and balance them against your personal preferences and budget.
What do you need for outdoor entertaining?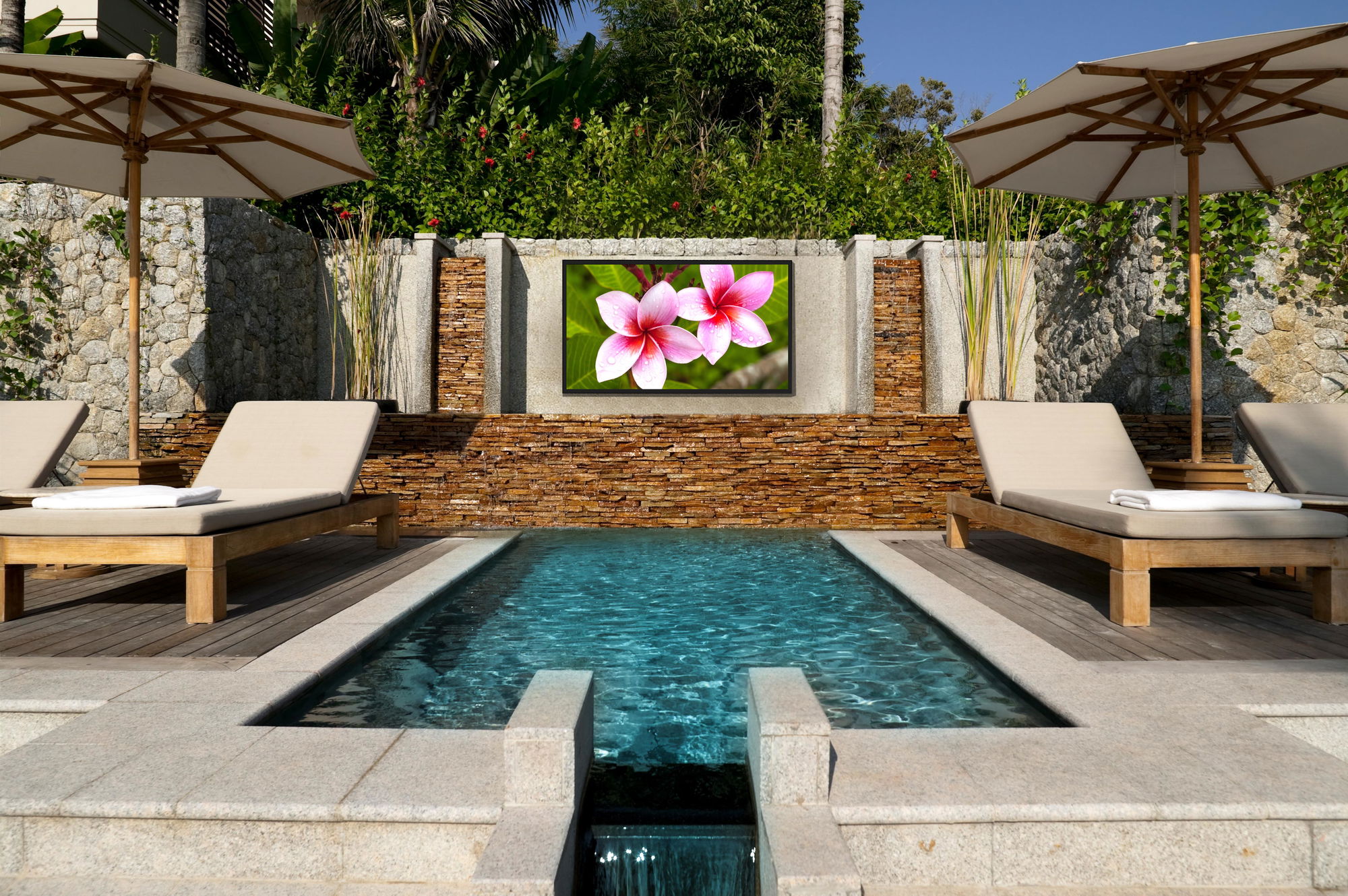 There are no hard and fast rules when it comes to the design of your outdoor entertaining area. The specific elements you need will depend largely on the type of functionality and level of comfort you want from the space. That being said, most basic setups will have outdoor lighting and wiring, some type of outdoor seating, and outdoor speakers. Outdoor TVs are also becoming increasingly popular.
Outdoor Seating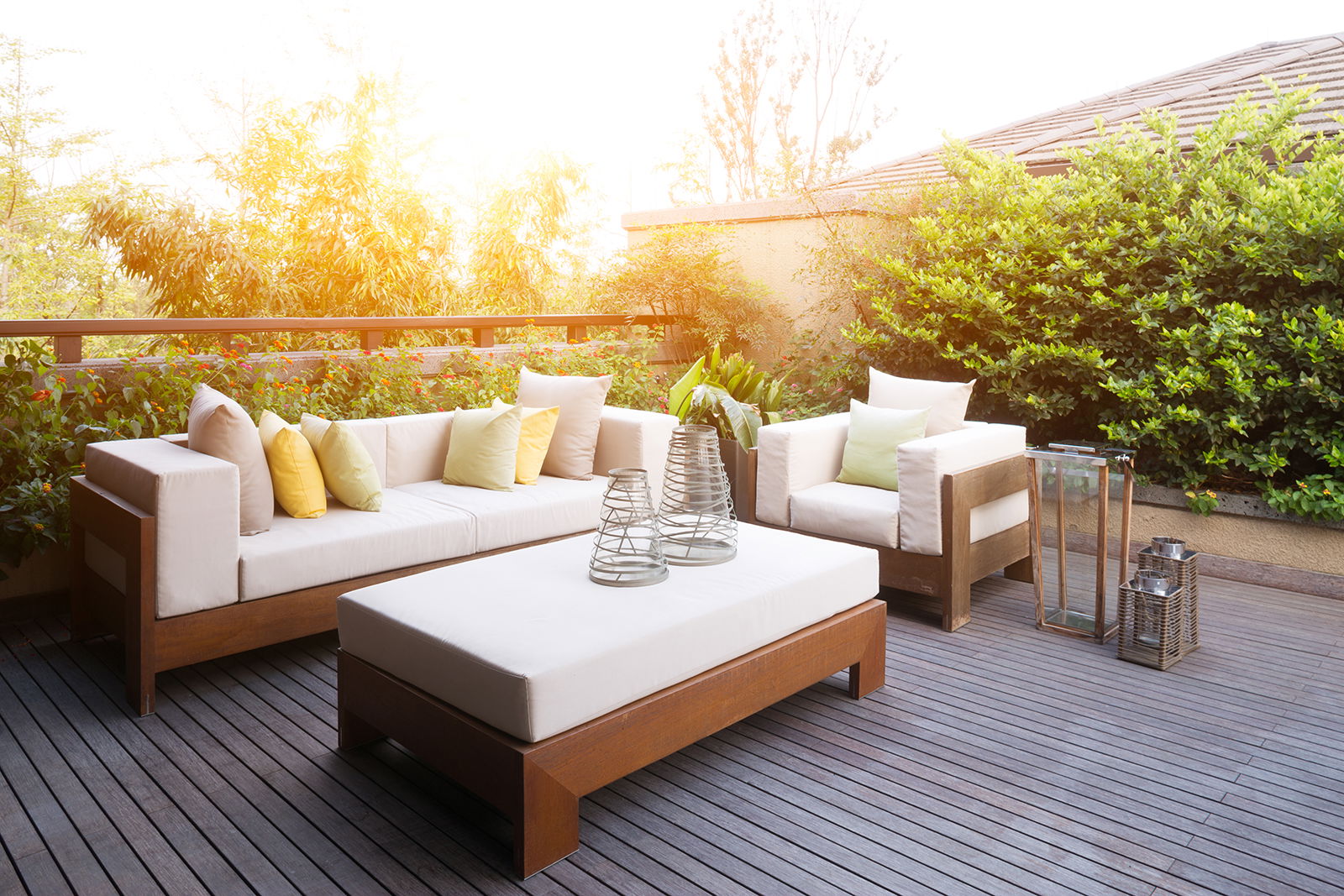 There are many options when it comes to outdoor seating. The pieces that will work best for your entertainment area will depend on its desired use (eating vs entertaining), the number of people you plan to accommodate, and the amount of space you have to work with.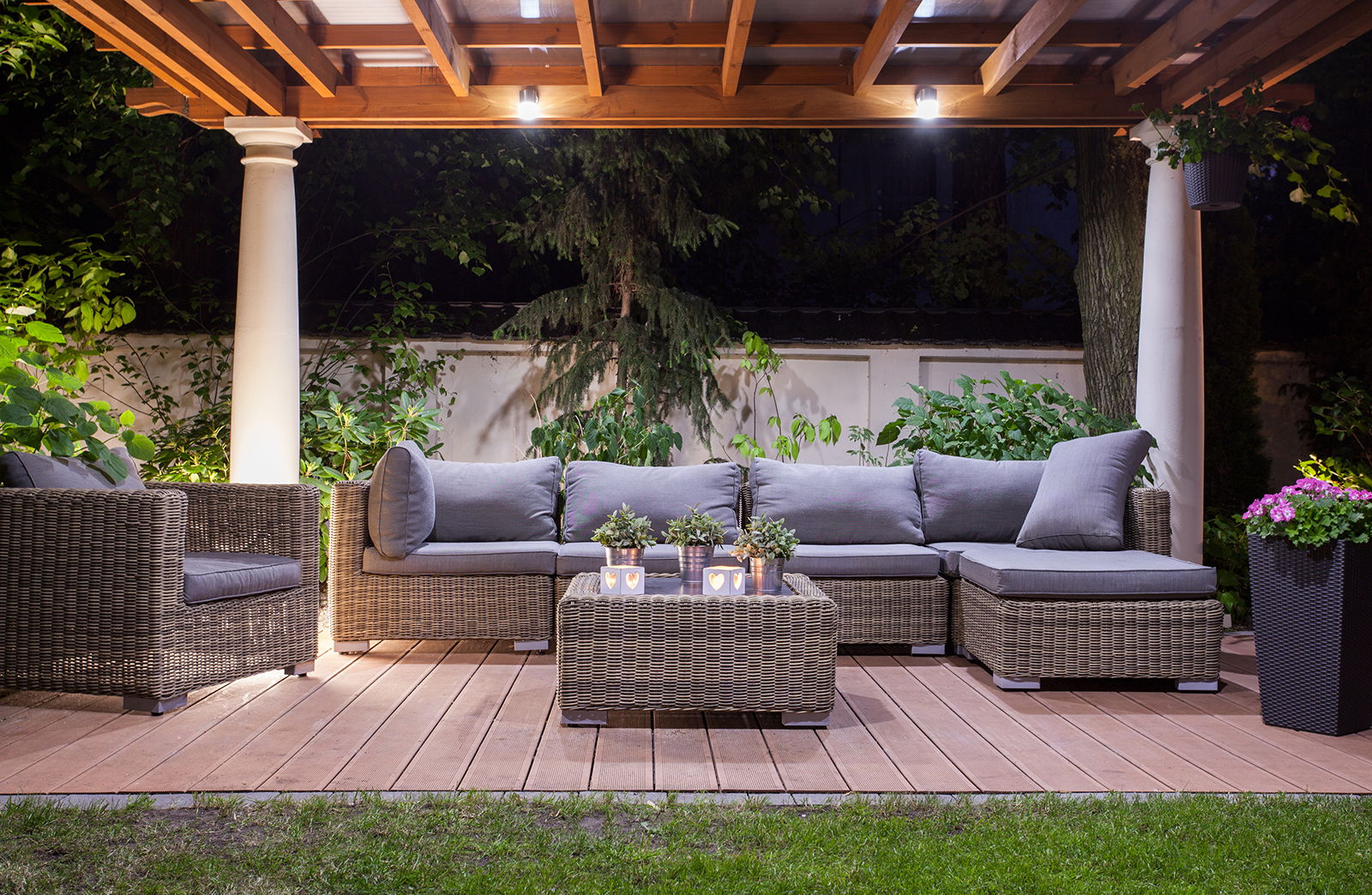 You will also want to consider the climate you live in. Outdoor seating is available in a wide range of materials, including wicker, woods, wrought iron, and plastic, and they respond differently to different weather conditions. Make sure the pieces you choose are both comfortable and functional for your specific outdoor environment.
Outdoor TVs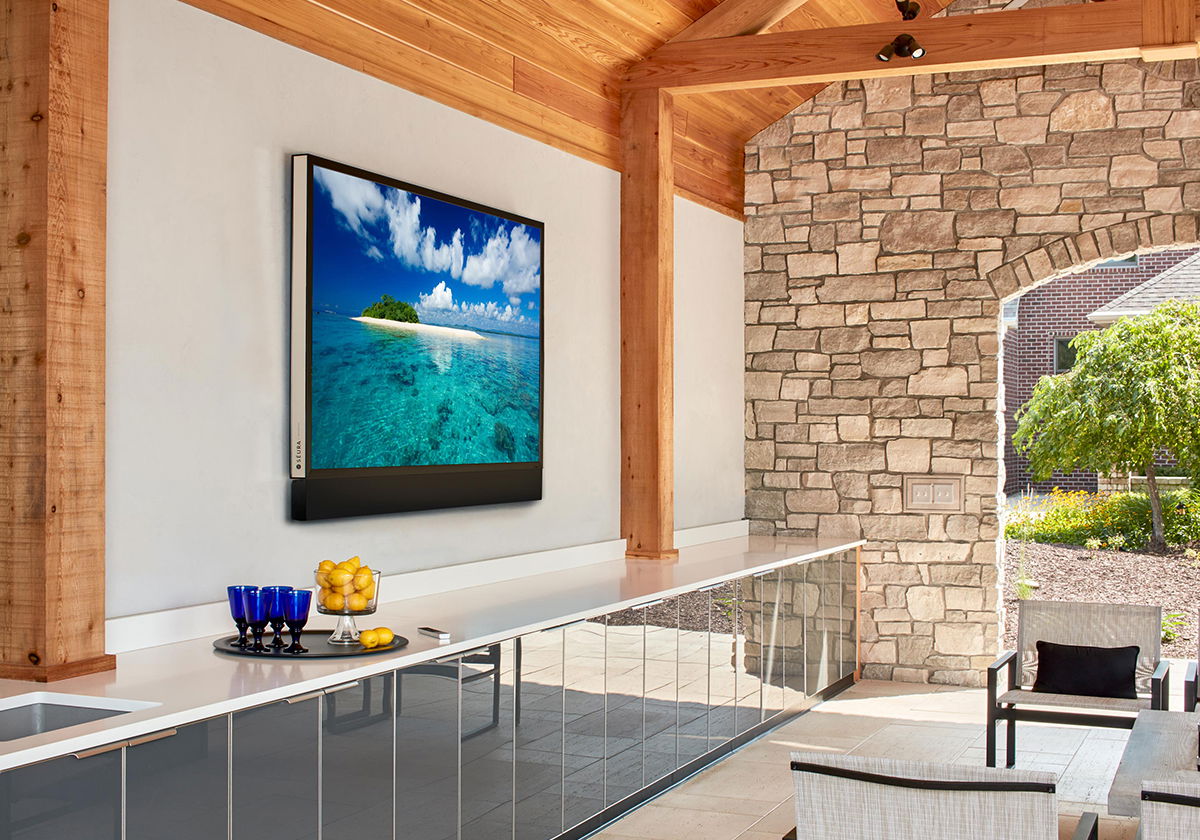 Outdoor TVs are a great option for people who want to bring an element of indoor entertainment to the outside. When choosing an outdoor TV, you'll want to consider the style, size, and brightness of the space. Shade, low sun, and full sun conditions can all impact visibility, so you'll want a TV that can adjust to those conditions.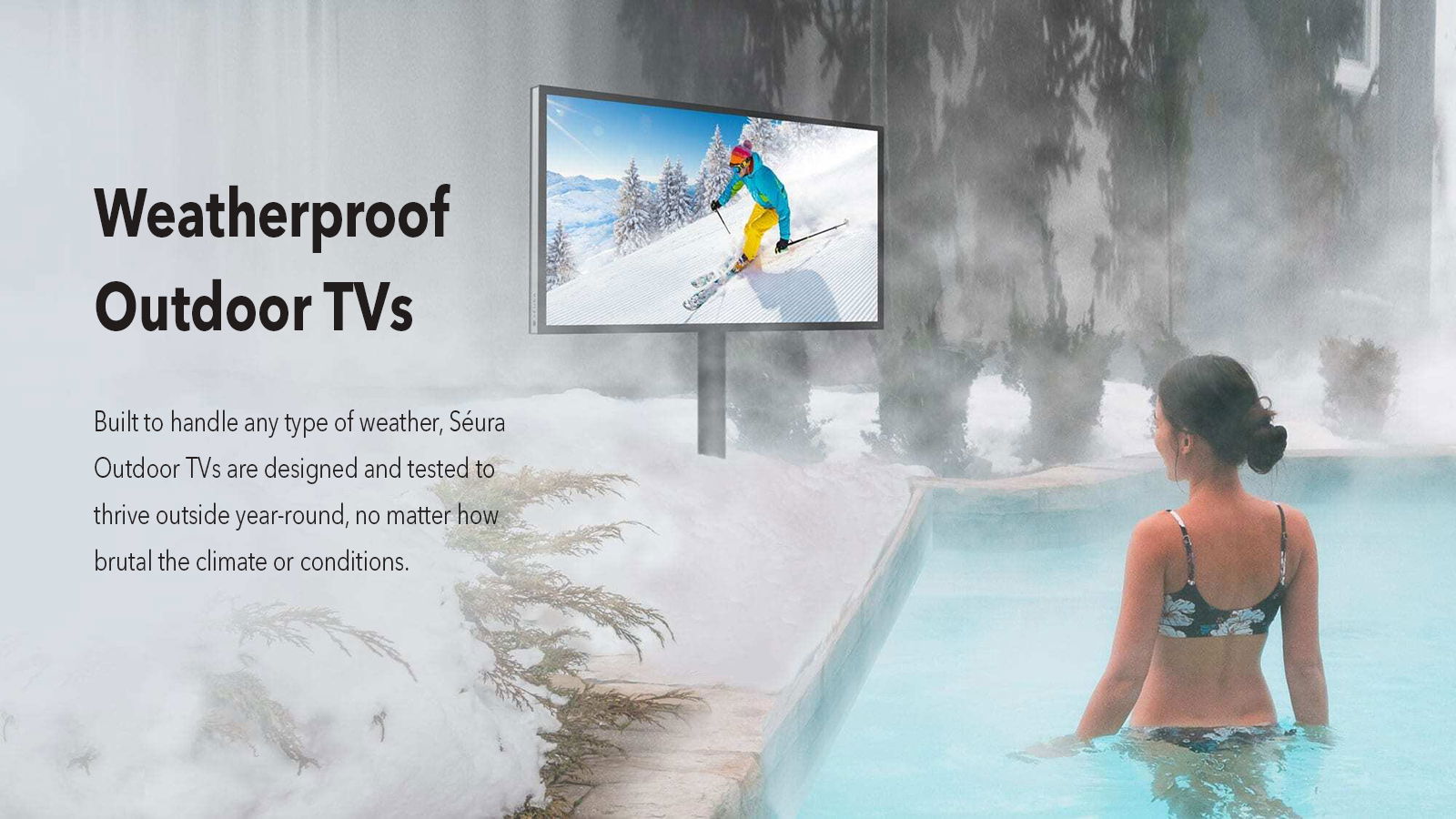 For example,
Seura outdoor televisions
are designed for either low-sun areas, like covered decks, or high-sun areas near a pool or open deck. They are three times brighter than indoor TVs and boast vivid 4K UHD and HDR technology for a clear picture, even in harsh sunlight. And unlike indoor TVs, they are fully waterproof and made to withstand extreme temperatures and weather conditions like rain or snow. Once installed, you can leave them outside year-round.
Outdoor Speakers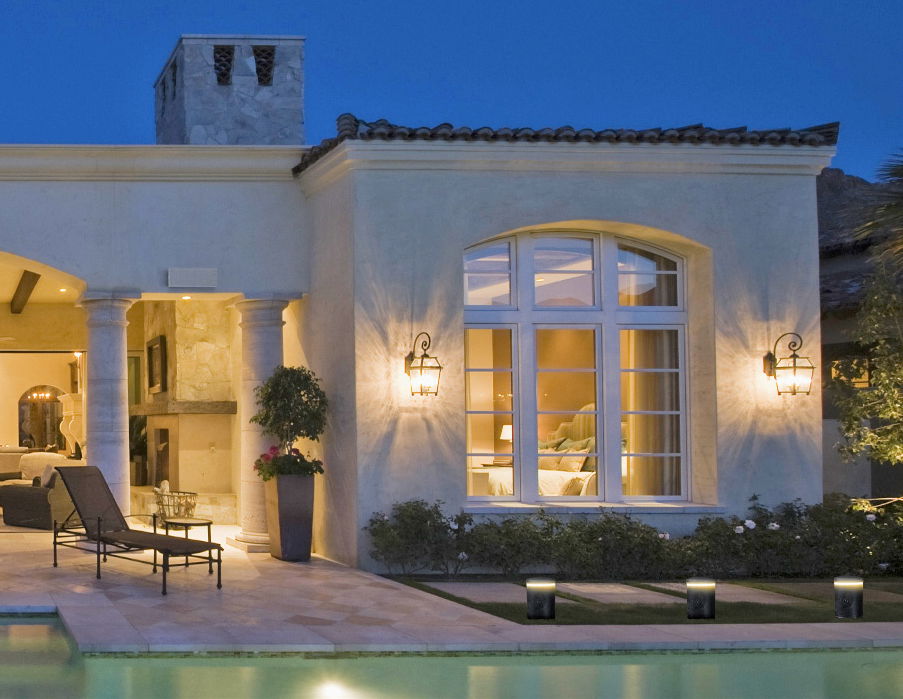 Outdoor speakers can be placed almost anywhere in your backyard entertainment space — on your deck, fence, home exterior, or even hidden in the landscaping. The type of listening experience you want (and potential disturbance to neighbors!) should both be considered when choosing your placement.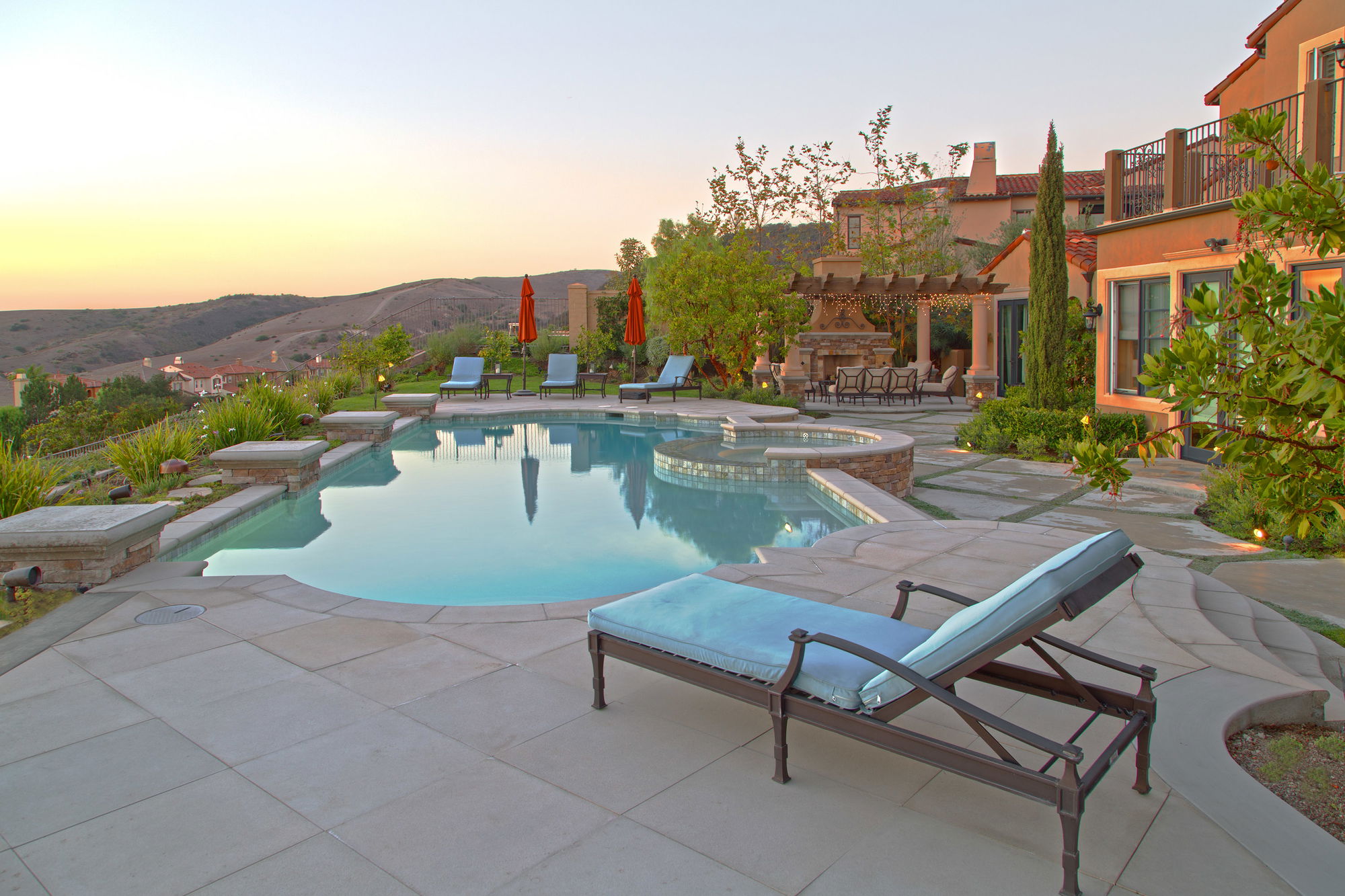 Once you've decided on the best spot(s) to put your speakers, you'll want to select the speakers themselves. The style and size of your space will dictate both the brand and overall design of the speakers you select.
Landscape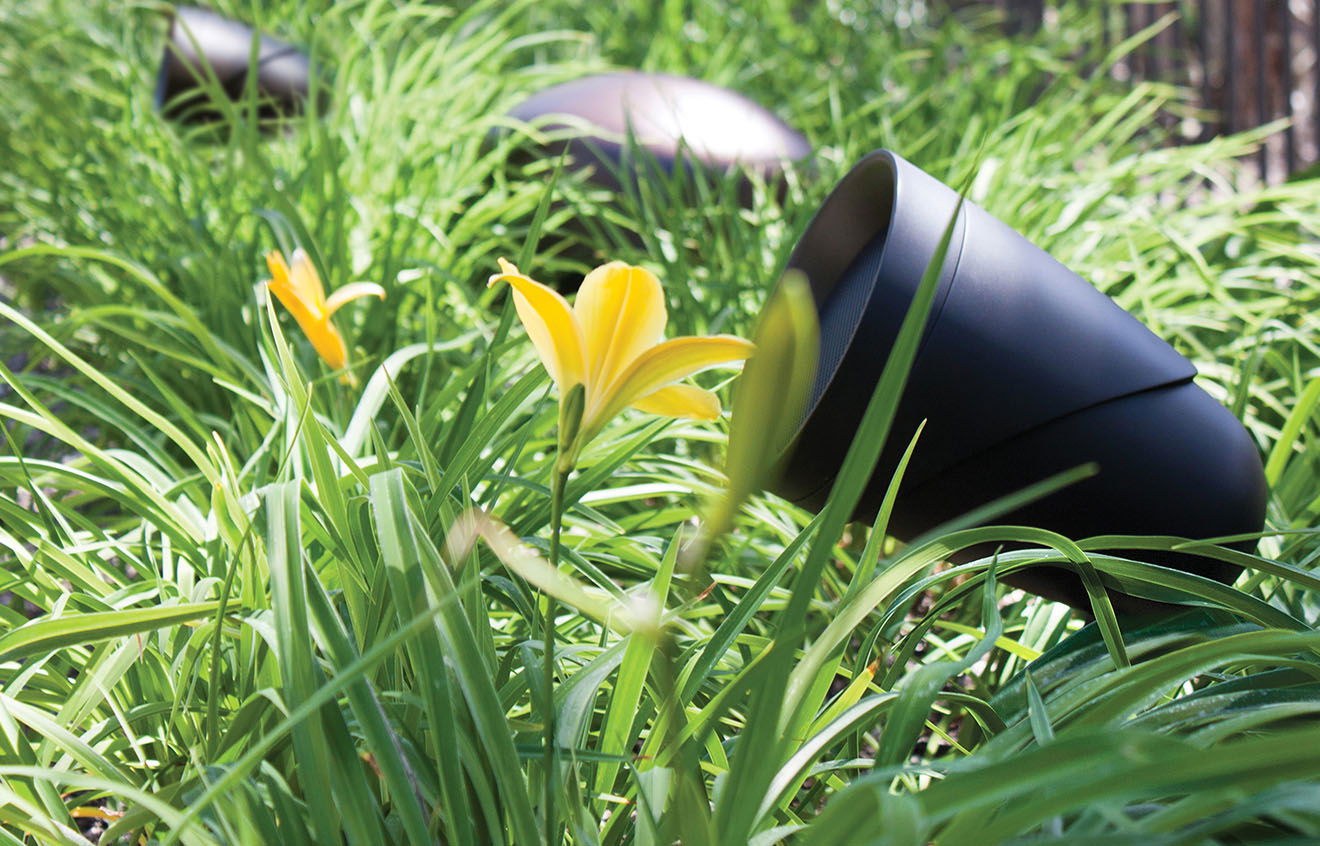 For high-quality audio with an unobtrusive design, the
Sonance
Landscape Series (SLS) uses small satellite speakers and below-ground subwoofers that blend into the plants and foliage. They are usually installed around the perimeter of your yard facing inwards, which gives you amazing sound quality without disturbing the neighbors. The brand also offers a Garden Series for outdoor areas up to 3,500 square feet, as well as a Patio Series for small-scale spaces.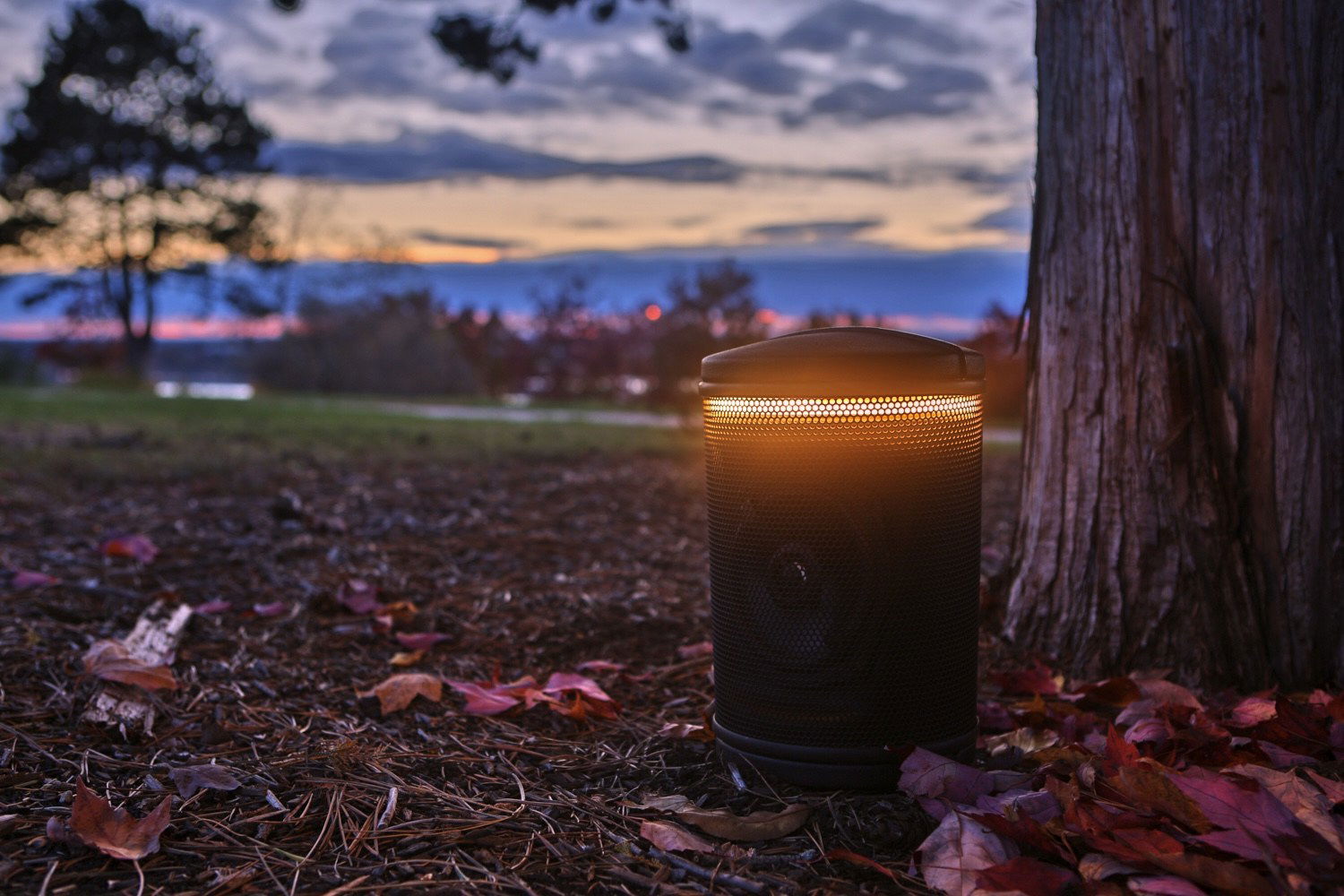 If you'd like a speaker that does double duty, the Terra LuminSound (LS) Series by Leon Speakers have built-in halo or path lights for adjustable path or landscape lighting. These outdoor speakers blend well into the landscaping and provide precise, high-fidelity sound.
Mariner and Mounted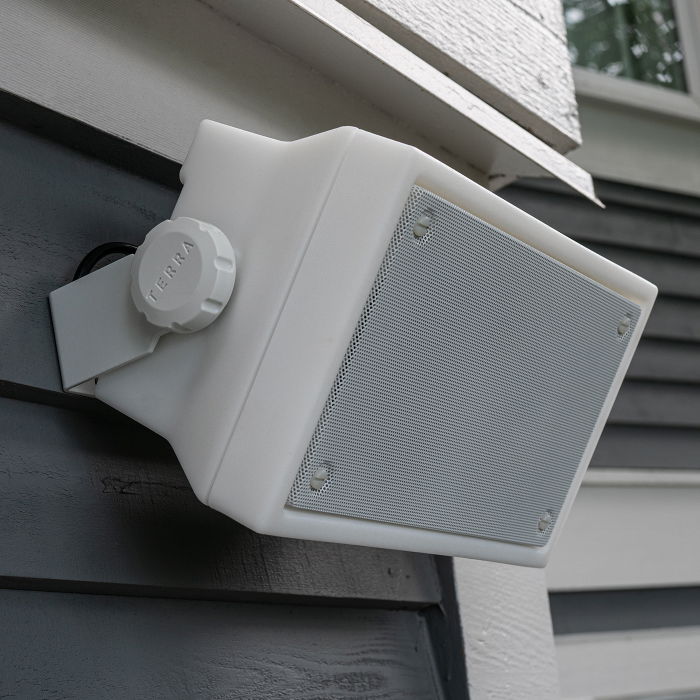 For those who would prefer to mount their speakers,
Leon Speakers
has a number of options that combine attractive style with reliable, high-quality sound. The Terra SIX series can be mounted to buildings and other surfaces, while the smaller form Terra FIVE speakers are shaped to fit under roof overhangs, on patios, under decks, and more. The brand's Boundary Series is particularly hardy, boasting marine-grade drivers, a robust UV and salt water resistant finish, and a precision-fit waterproof cabinet.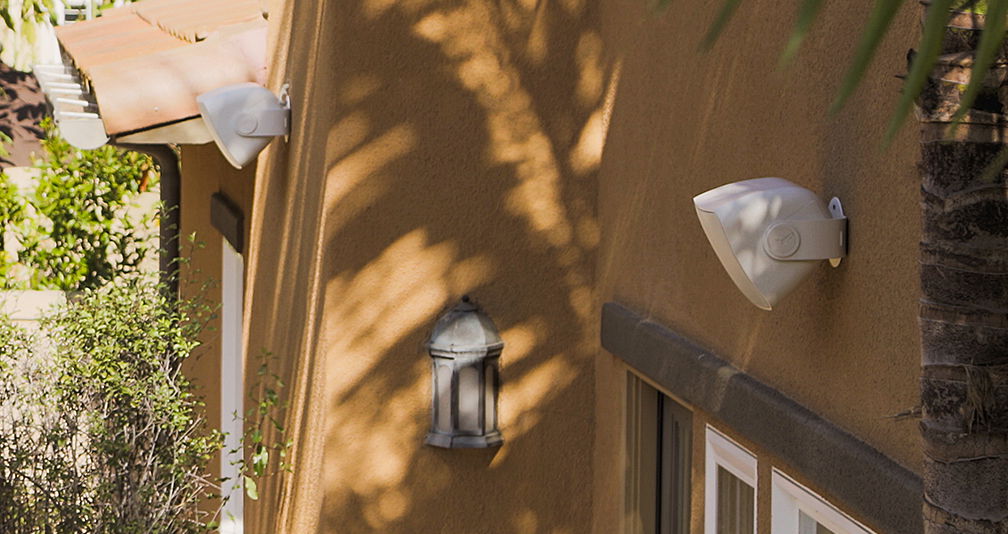 Sonance has its own line of mariner speakers with weatherproof construction, perfect for courtyards and patios. The award-winning outdoor speakers come in three sizes and three performance levels, as well as two color choices (black and white).
Electronics for your outdoor system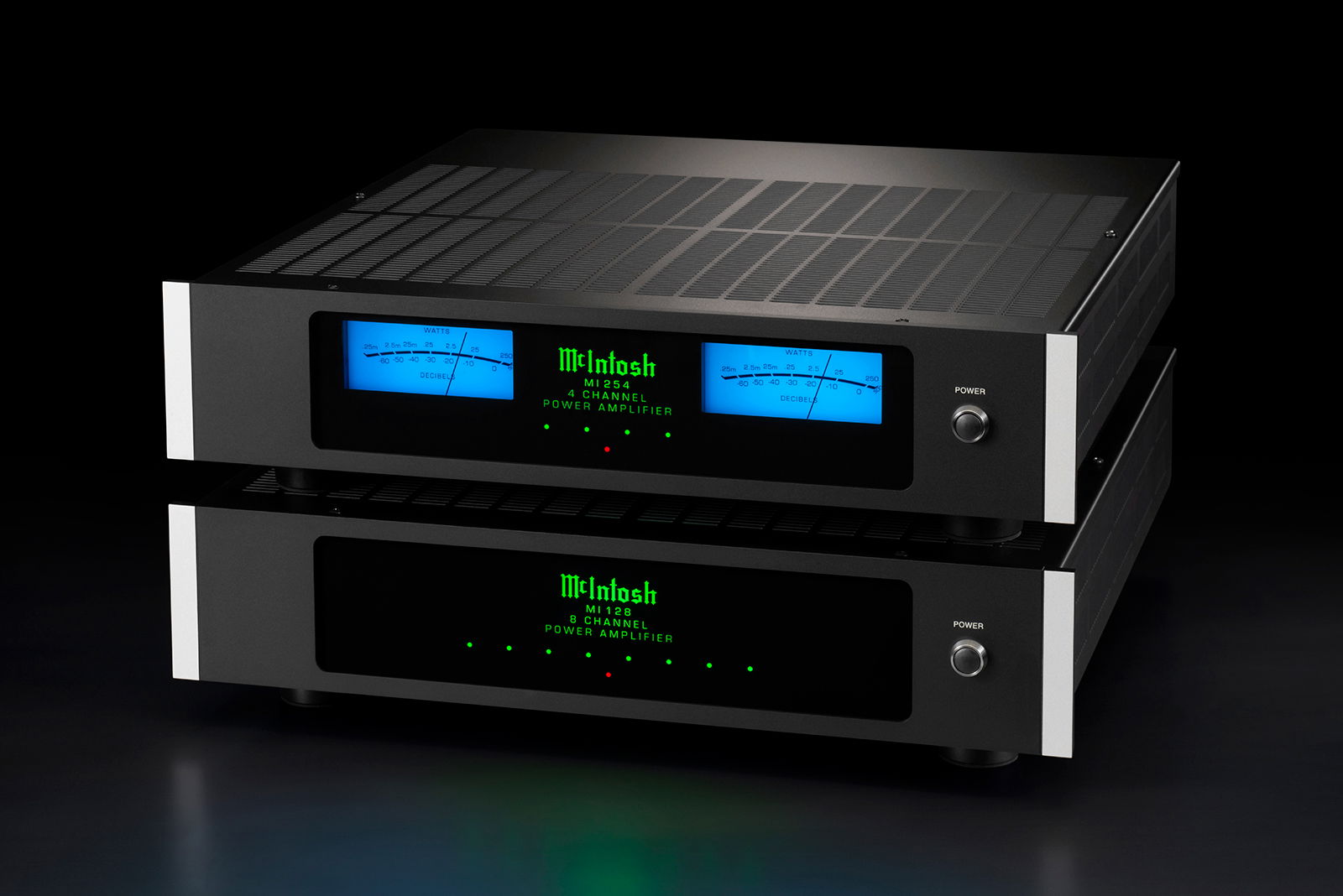 To complete your
outdoor system control,
you will need some basic electronics and wiring. For basic outdoor music systems, you will need a distributed audio amplifier to power the speakers and a
music source
to play music through the system. The most popular music source is to wirelessly stream music through your system, which requires a
music streamer
component.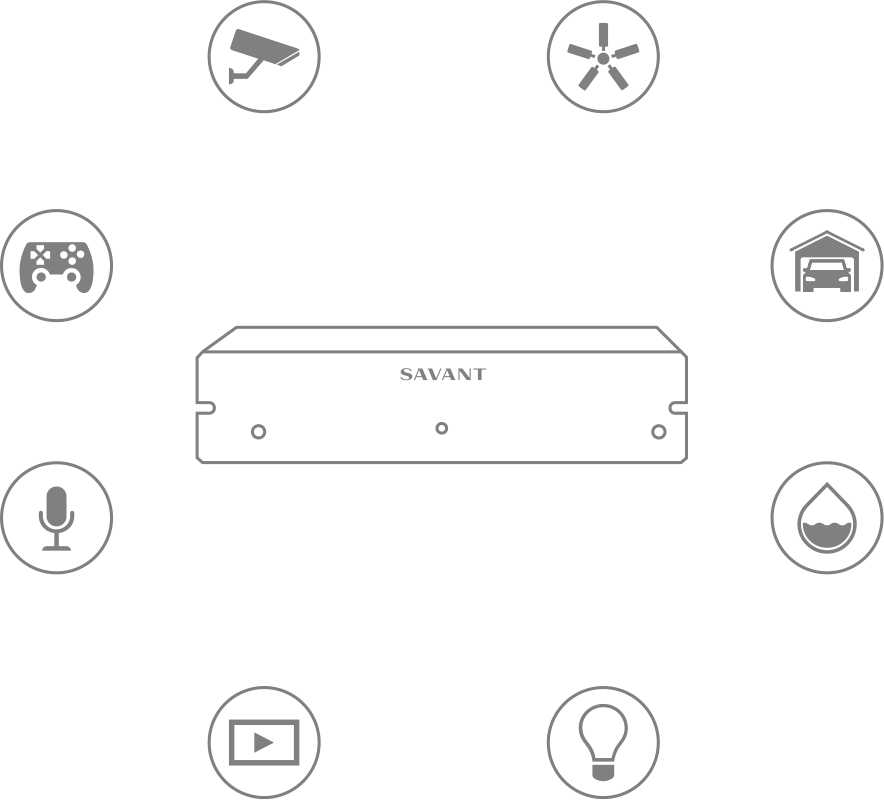 If you want to take your system to the next level, you can use a
Savant host
to integrate your systems. The Savant ecosystem gives you control of your lighting, climate, entertainment, and security with one remote. There are solutions for every type of home, including controls for amenities such as pools, cameras,
home theaters
, and more.
Creating Your Perfect Outdoor Entertainment Area
Our Paragon Smart team is well versed in outdoor tech and offers design and installation of outdoor systems. To learn how Paragon can enhance your backyard experience,
contact us
to schedule a consultation today.
Contact Us >
Creating Outdoor Entertainment Spaces