Paragon Sight & Sound | Top Wilson Audio Dealer in Ann Arbor, MI
We're more than just a retailer: we're a full-service dealer with a trusted, long-standing relationship with Wilson Audio that ensures the best protection of your investment--before, during, and after the sale.

Our experienced team can help you:
Schedule a custom audition of any current Wilson Audio product in our spacious, high-end A/V showroom;
Design AND install your dream listening system, from finding perfectly matched electronics from our other top brands to custom room treatments & wiring;
Provide world-class, expertly trained service and upgrades for years to come.
Request an Appointment >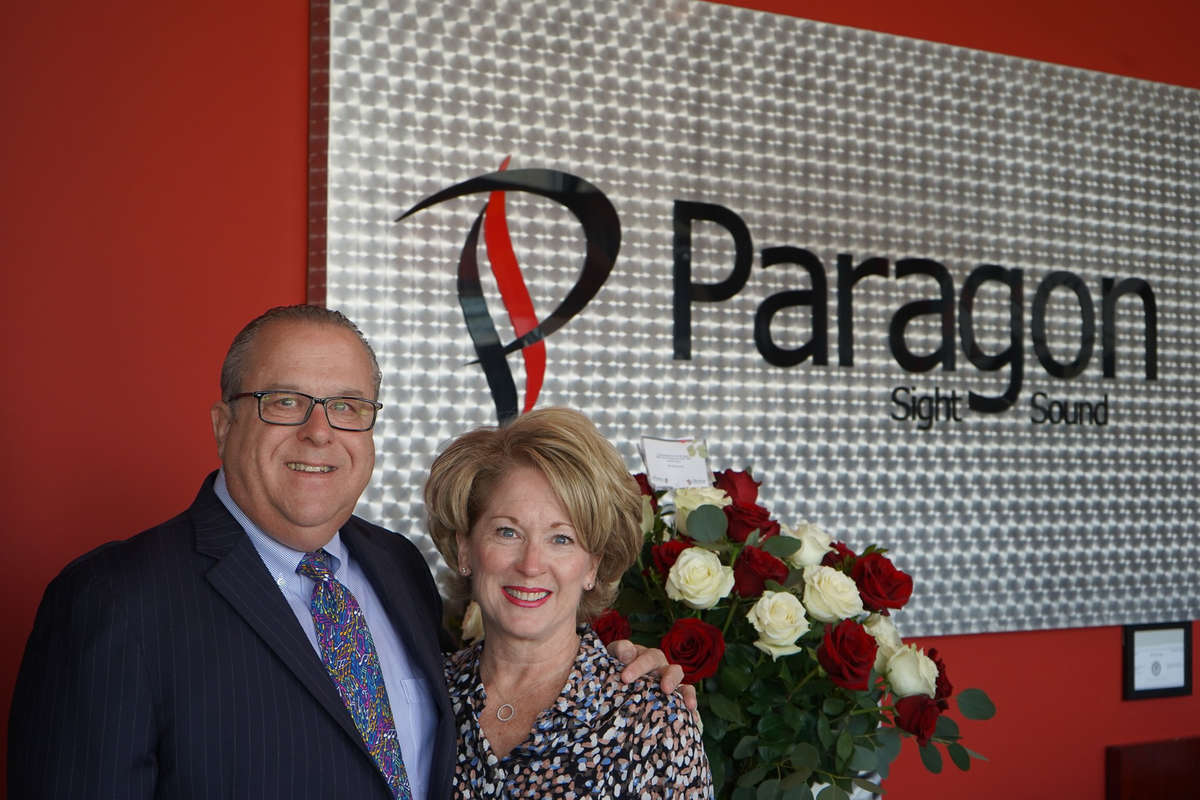 Paragon SNS: Top Wilson Audio Dealer in Ann Arbor, MI
Located in Ann Arbor, Michigan, Paragon Sight & Sound has long been one of Wilson Audio's premier North American dealers. As owner Larry Marcus likes to put it, the key to Paragon's success continues to be "service, service, service." To that end, Paragon has built an installation and service organization that serves as a hallmark for the audio industry. Should you purchase a Wilson Audio speaker, you can rest-assured knowing that we are experts in installation, and your speakers will be perfectly aligned for maximum performance and enjoyment.
Travel Reimbursement Program
We are sure that you will be fully satisfied with Paragon as your Wilson Audio dealer – and we're willing to put our money where our mouth is!

Travel to our showroom in Ann Arbor, MI, make a purchase of $10,000 or more, and we will pick up your travel expenses tab for up to $1,000. Included with this program is a one-night stay at the newly-renovated Weber's Boutique Hotel (or comparable accommodations, depending on availability) – just down the street from our store.
Contact Us
Wilson Audio Accessories | Purchase Now
Wilson Audio Products | Available Exclusively in Our Showroom

INTRODUCING SASHA V
In the late seventies David A. Wilson, Wilson Audio's visionary co-founder, was refining his experiments with adjustable modular arrays and how this time-centric approach to reproduced sound revealed more information in the recordings. Using the latest high-tech development tools available, this legacy still informs and inspires modern loudspeaker innovation.


With its own distinctive identity, Sasha V combines the essence of its predecessors while combining the most effective elements developed for its larger siblings.
Learn More >