Wilson Audio TuneTot
TuneTot is the latest product from the Wilson Special Applications Engineering™ (WSAE) team. While its name pays homage to the first WSAE product, it is a modern technical tour de force designed to offer the timbral beauty, dynamic nuance, soundstage resolution, and transparency—all the hallmarks of Wilson loudspeakers design culture—but do so in environments which are hostile to all of those qualities.

Wilson Audio TuneTot is available for purchase in-store only. Contact us for more information.
Contact Us >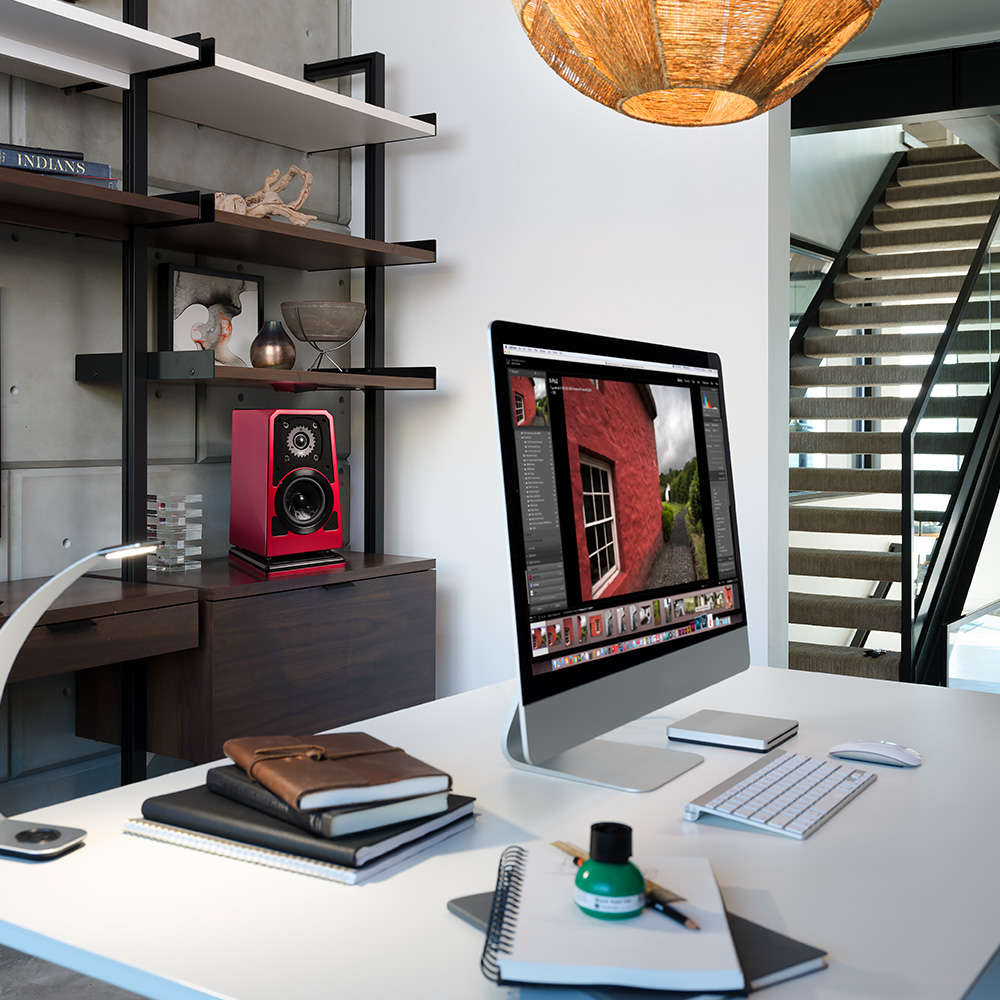 The Smallest Wilson
TuneTot is the smallest and least expensive Wilson, but
it would be a mistake to see it as an "entry-level" offering. TuneTots are lovingly fabricated and assembled by the same group of talented craftsmen who build the
WAMM Master Chronosonic, using exactly the same pro cesses and techniques. Its cabinet and driver technology are derived directly from Alexx and Sabrina. Finally, each TuneTot that emerges from Wilson is held to the same rigorous, industry leading manufacturing tolerances as its larger siblings, ensuring each TuneTot is as technically and musically accurate as the reference prototype. You
hear precisely what Daryl Wilson heard in the final design.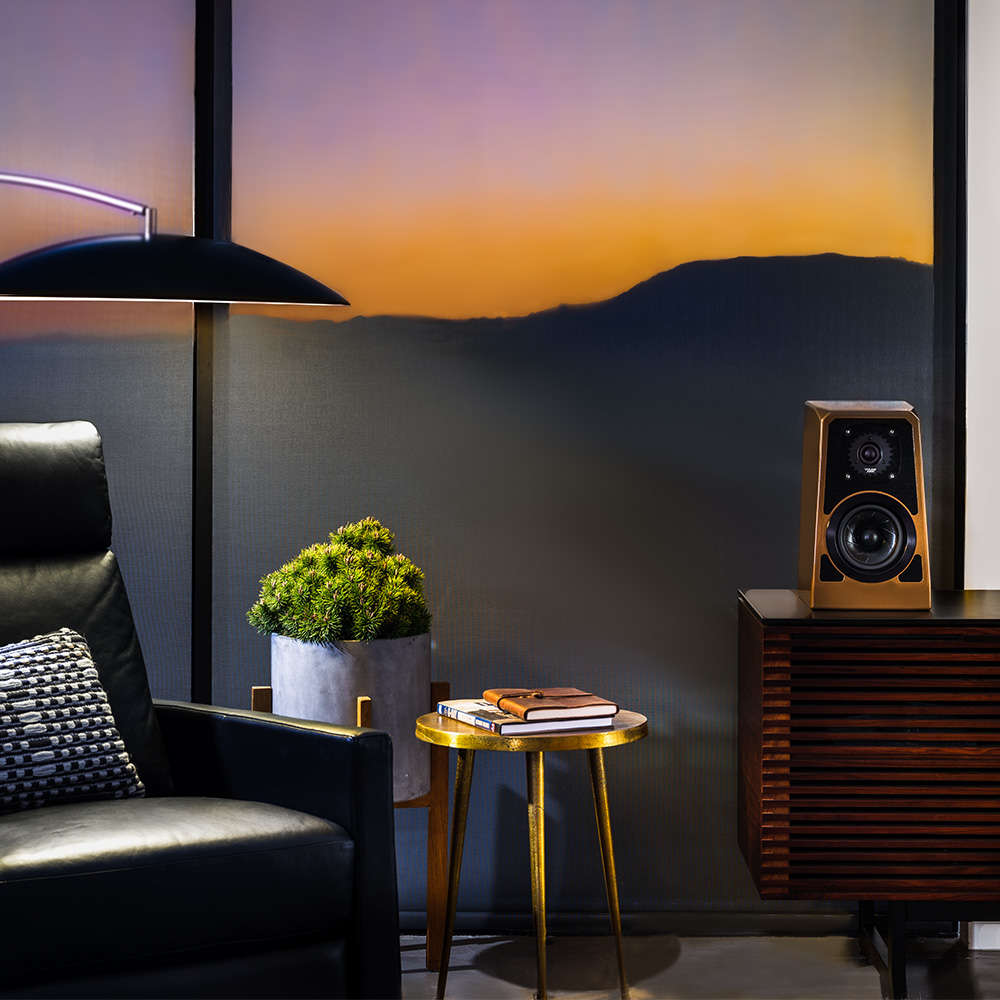 TuneTot & Time
From the inception of the first Wilson loudspeaker, it always has been understood that the time domain is a critical factor—if musical authenticity is the goal. With TuneTot, the challenge was twofold: Isolating the active loudspeaker from its environment and providing adjustable correction in the time domain. Wilson's engineers cleverly combined both needs into a single solution. Wilson provides precise yet simple installation setup instructions that allow TuneTot to be corrected in the time domain for each installation.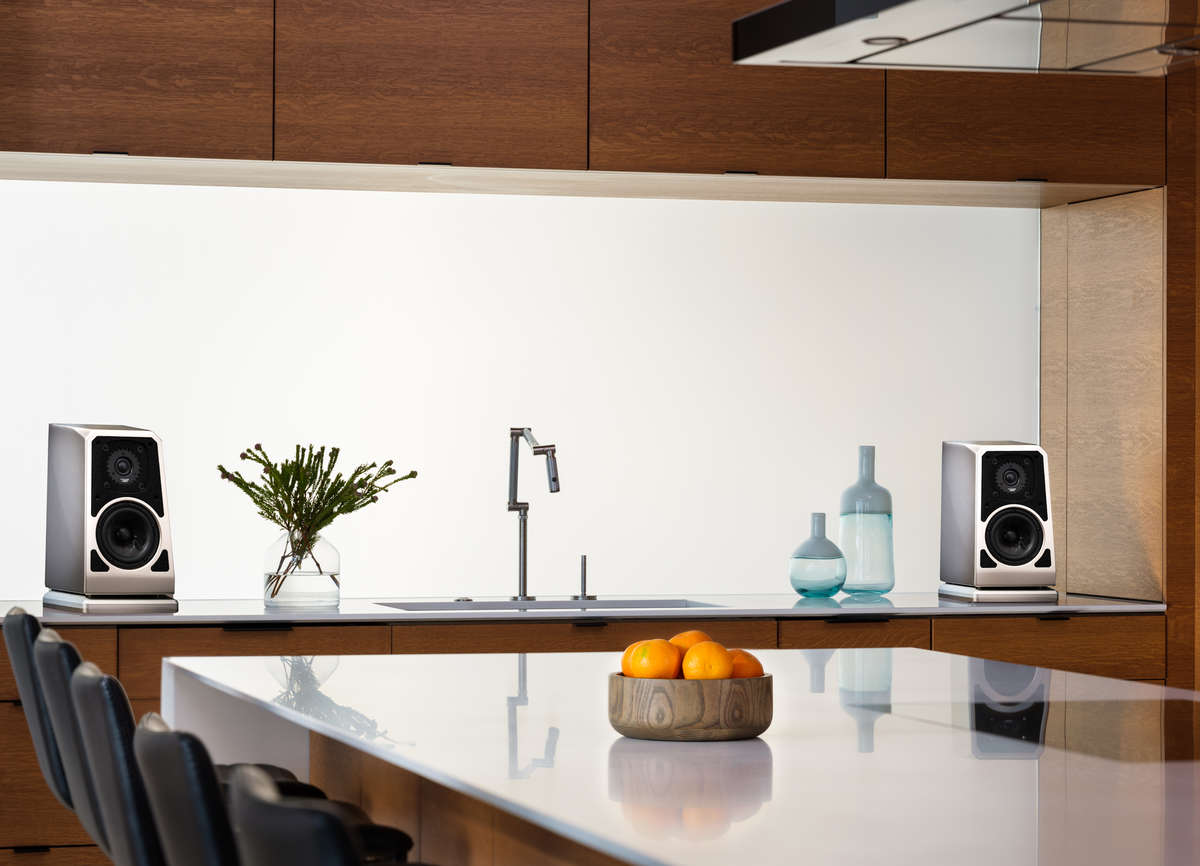 Strategic by Design
Environmental music systems are increasingly part of contemporary lifestyles. TuneTot is shipped with a set of leveling spikes. These devices allow the installer to obtain an optimal, time domain-correct baffle angle in relation to the listener, but are also designed to provide some isolation between TuneTot and the surface below. One significant step further is the TuneTot ISOBase™, an interim isolation platform which is placed between the loudspeaker and the surface below. The ISOBase offers unprecedented levels of decoupling and isolation between TuneTot and the structure upon which it rests.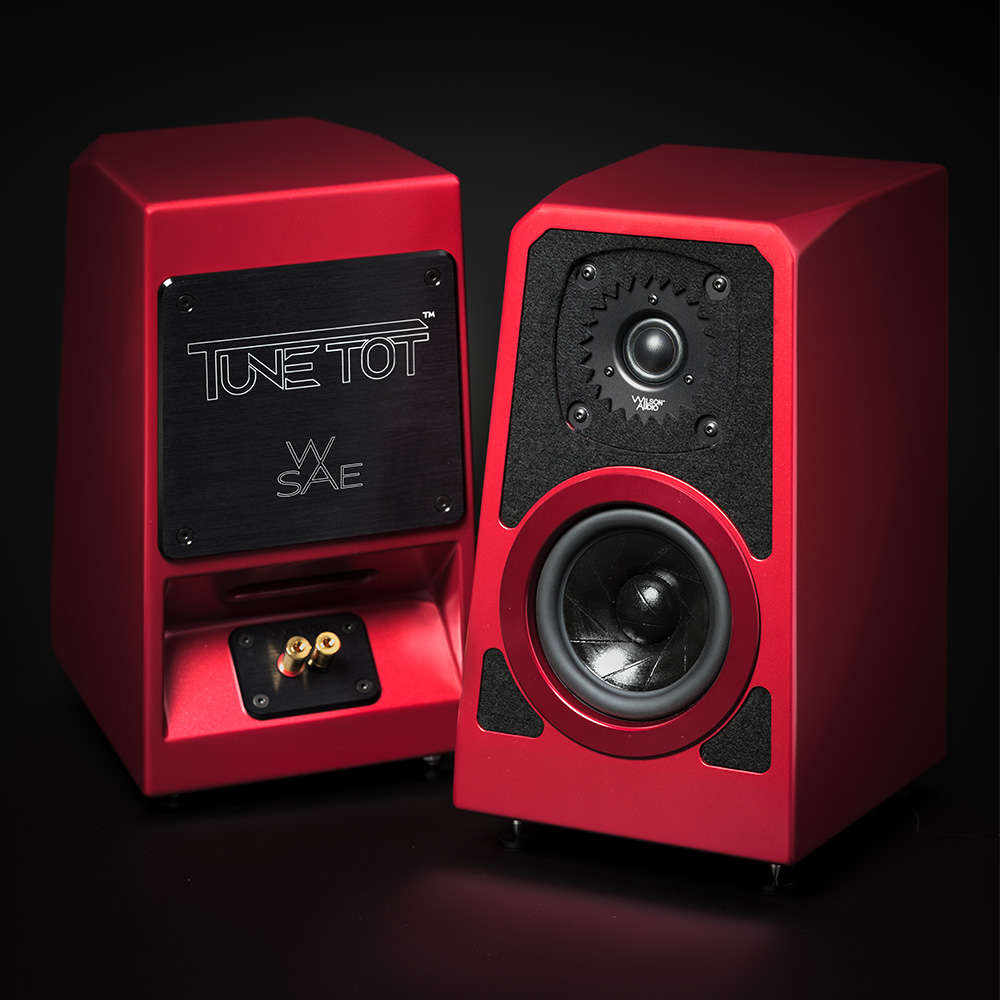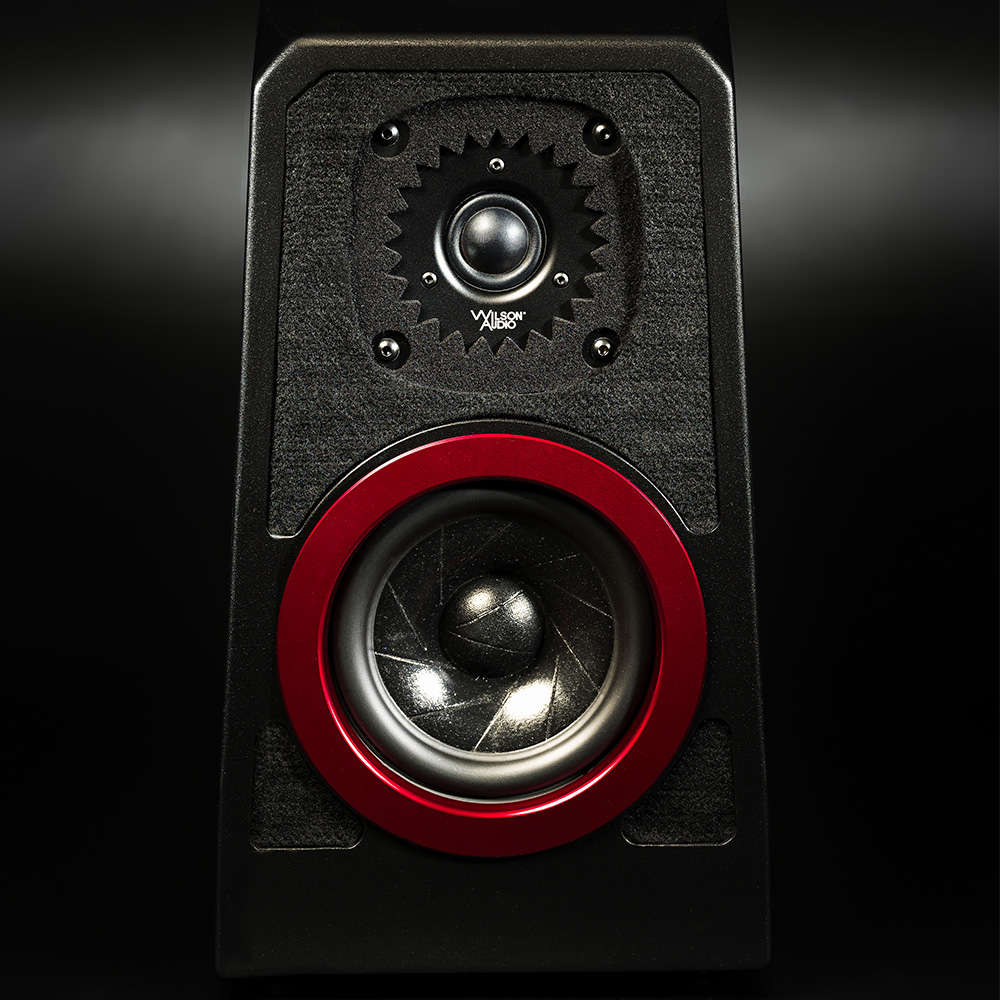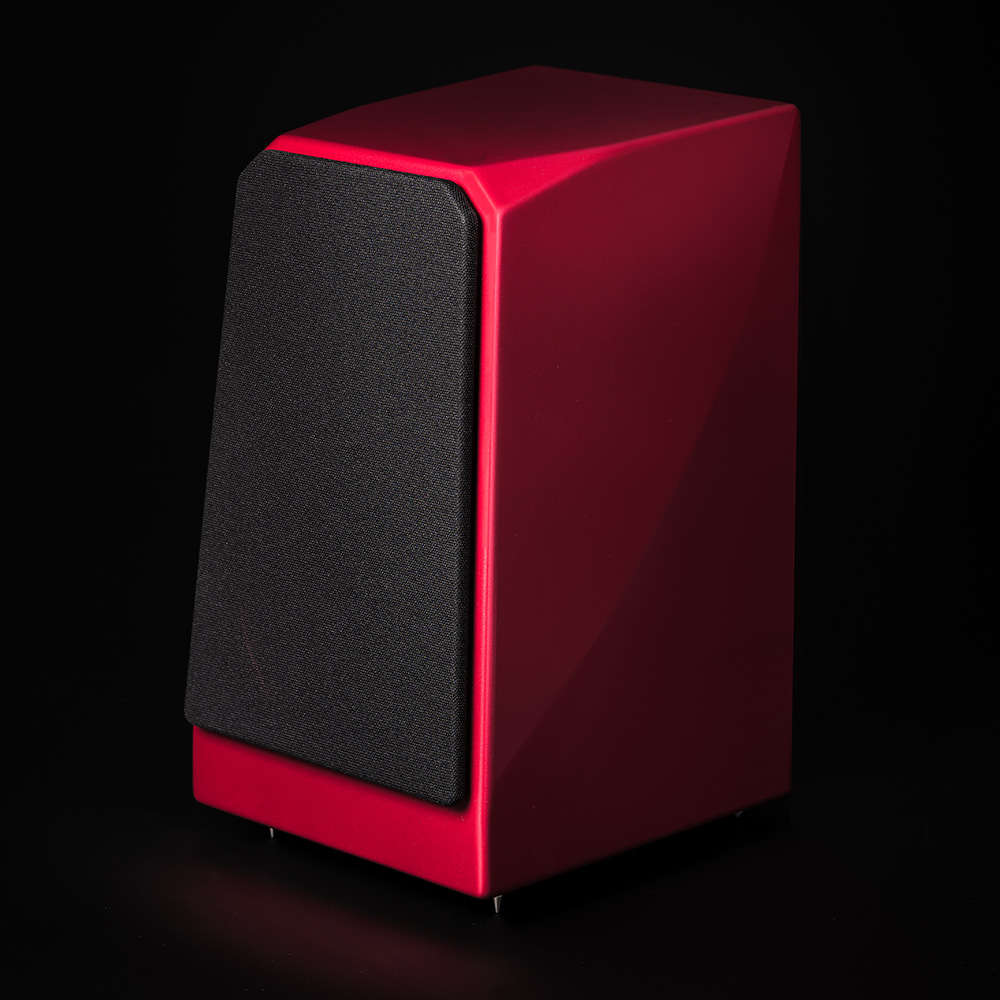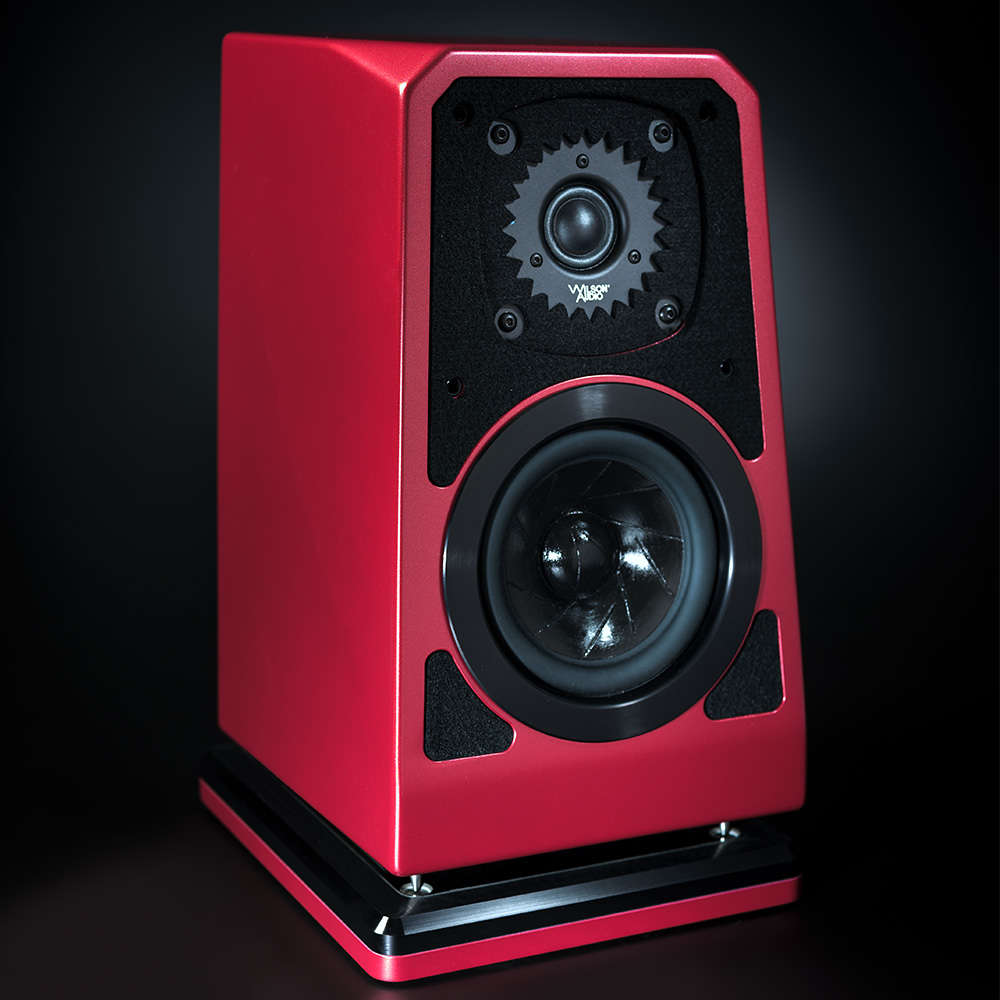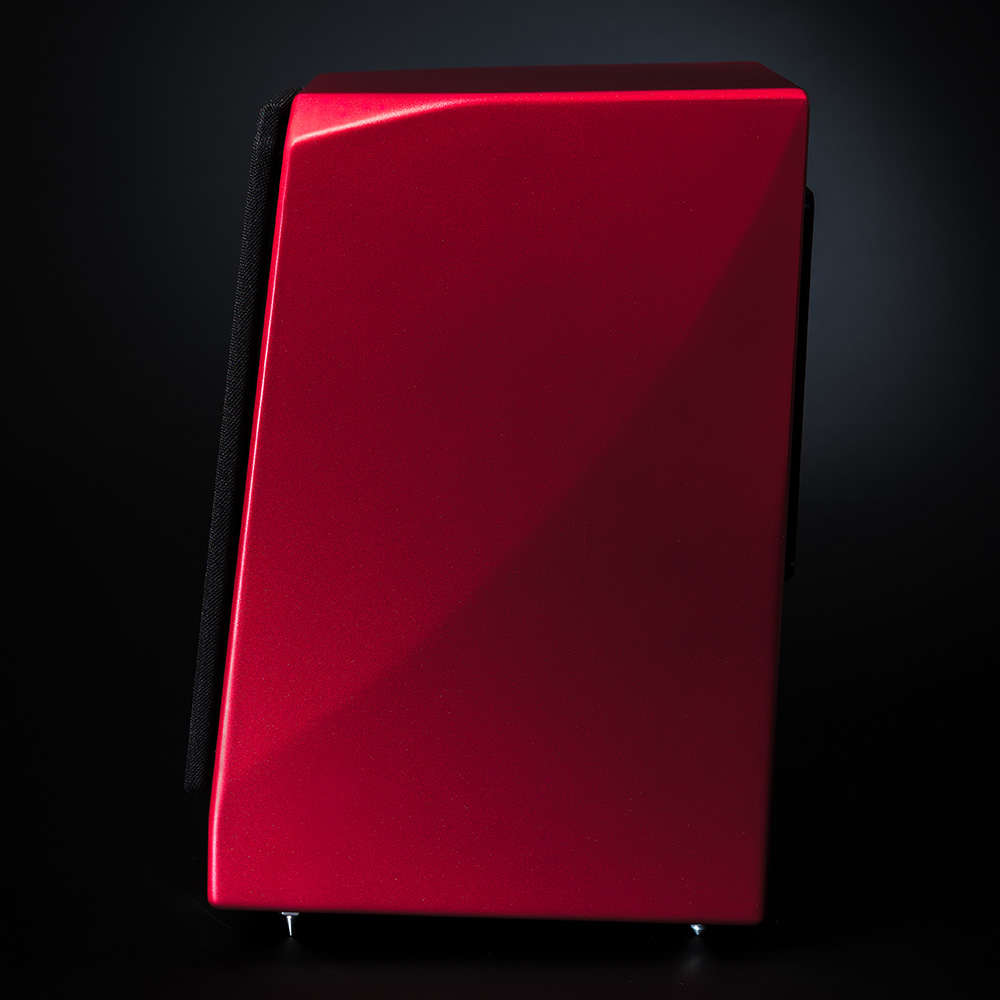 TuneTot Enclosure
Just as is true for all Wilson's, TuneTot's enclosure was analyzed and reanalyzed using its state-of-the-art Laser Vibrometry system in order to optimize enclosure-wall thicknesses and the strategic implementation of the proprietary composites. The process aides the engineers as in their search for the ideal combination and geometry of the composites for the cabinet. TuneTot is constructed from two Wilson proprietary composites—the proven combination of Wilson's X- and S-material.

Wilson's engineers didn't stop there. Perfectly rectangular enclosures are inexpensive and easy to build but suffer from music-destroying internal reflections generated by parallel walls. TuneTot's enclosure is asymmetrical, ensuring no two internal surface is parallel. Inspired by technology from the Alexia Series 2 and the WAMM, TuneTot's cabinet additionally features a complex internal reflection management system.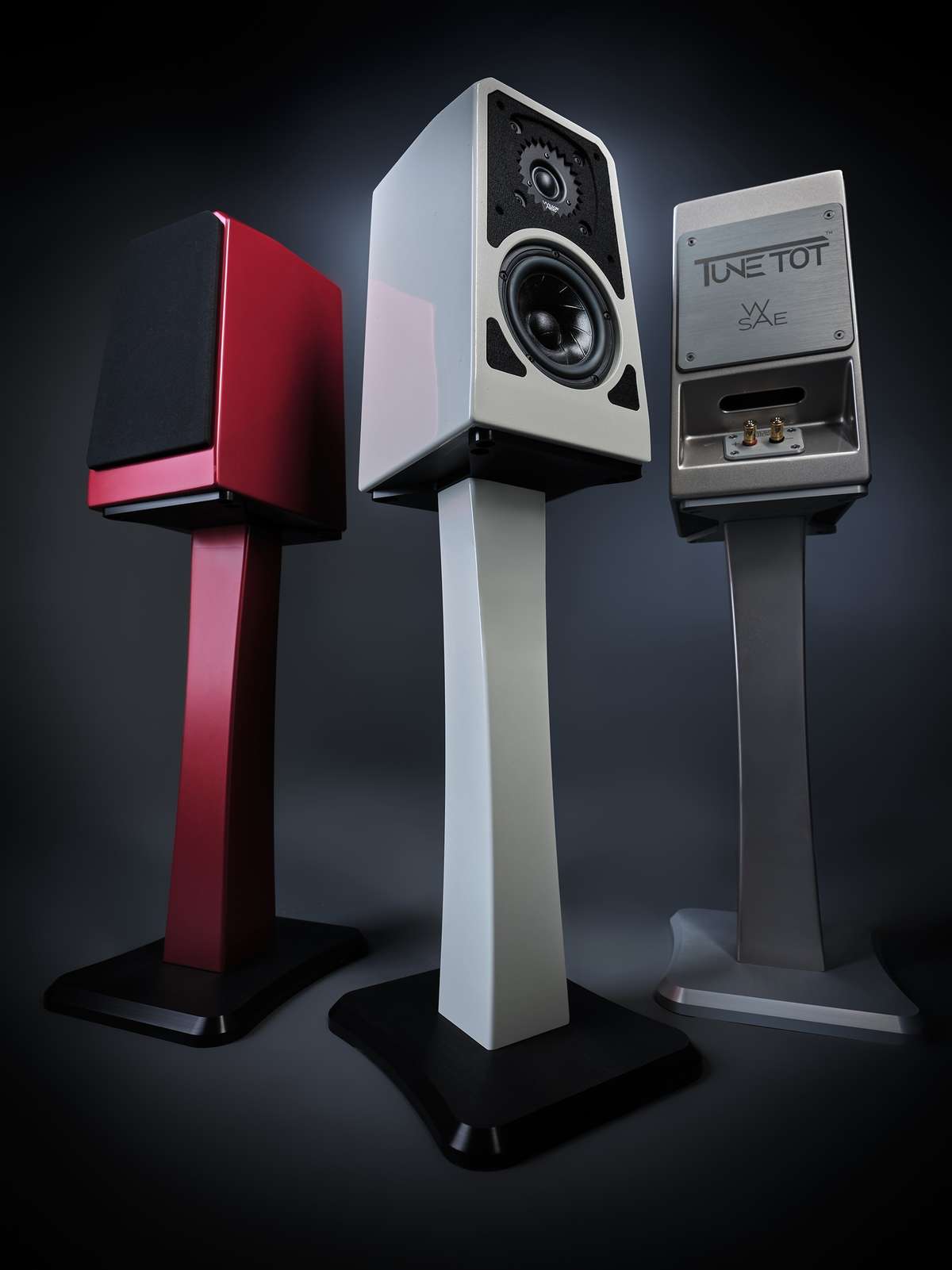 TuneTot Stand
Wilson's Special Applications Engineering division introduces the latest member of the TuneTot Ecosystem—The TuneTot Stand. The design team engineered it from the ground up to seamlessly augment TuneTot's beautiful lines. The primary design objectives were extraordinary stability and ultra-low resonance, and a platform that facilitated the proper alignment of the baffle for the time domain. Standard
Galaxy Gray Standard
Quartz Standard
Carbon Upgrade
Ivory Upgrade
Diamond Black Upgrade
Crimson Satin
Finish Options
Wilson Audio TuneTot is available in three standard finishes: Galaxy Gray, Quartz & Carbon.

Three upgraded finishes are also available:
Ivory, Diamond Black & Crimson Satin.
TuneTot Ecosystem
uneTot is but one element within an ecosystem populated with custom, a la carte tools and accessories (purchased separately) designed to maximize TuneTot's cosmetic beauty and musical performance in a wide variety of applications. Not content with designing a simple "bookshelf" loudspeaker, Wilson's Special Applications Engineering team has, once again, redefined what is possible for these acoustically hostile installations.
Wilson Audio TuneTot
This product is available for purchase in-store only. Contact us for more information.
Contact Us >