Harmonic Resolution Systems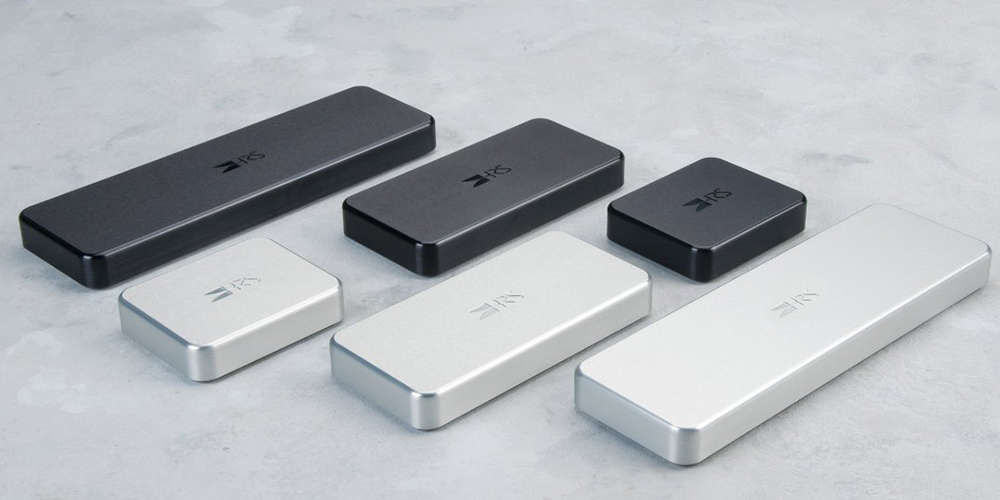 A Low Noise Floor is Fundamental
For the past two decades, Harmonic Resolution Systems (HRS) has worked tirelessly to develop a high-performance product line that offers flexible, modular, and cost-effective solutions to obtain the true performing arts magic these exceptional systems can achieve. While developing a "one size fits all" solution may have been more convenient, HRS let the engineering principles and their extensive listening test protocol guide them to the ideal solution for each component type and system location to achieve the best result. HRS has made this approach extremely adjustable so that as your system and components change, the HRS System can adapt to all your system needs.
Available for Purchase Online
Available for In-Store Purchase
HRS (Harmonic Resolution Systems) at Paragon:
Engineering for Emotion
"When you get the noise floor down that low, the difference is between Ella Fitzgerald singing loudly, and Ella Fitzgerald making the hair on the back of your neck stand up." - Chris Barry, Paragon Sight & Sound Sales Associate

See why HRS is Paragon Sight & Sound's choice for top-of-the-line racks, bases, and noise isolation, as well as what makes our brand/dealer partnership so strong.
Designed by music lovers, for music lovers
HRS products are designed to individually make a significant improvement in the performance of a high-end audio or video system. Used together as a system, HRS products will redefine what you thought was possible. Performance is first at HRS and even though the company is driven each day by their engineering and manufacturing expertise, they are first and foremost people who love music. HRS use the products they develop to listen to music at home. Every product is designed with the end user and the future needs of their audio system in mind.

HRS can still upgrade the performance of the very first isolation bases they designed in the late 1990's, in order to to utilize some of the latest key technologies in HRS' current reference level isolation bases. Every HRS Isolation Base and audio stand can be upgraded, changed, expanded, and reconfigured using much of the HRS products you already own. If you are like us and enjoying the magic of music and movies is a way of life, then you will at some point be making changes to your system. When that day comes you will know HRS has your best interest in mind by the design. These are some of the many reasons HRS is a trusted, hand-picked brand at Paragon Sight & Sound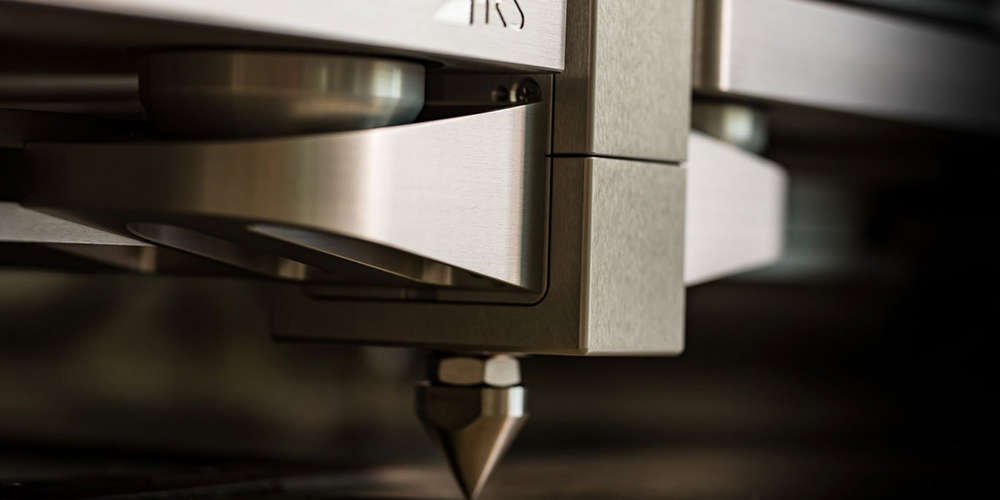 Rigorous Product Design and Development Process
HRS is comprised of a team of very skilled engineers and technicians with many decades of experience in design, development, and production of isolation systems, custom materials, and precision mechanical systems. HRS engineers hold a number of patents, have presented technical papers, and work on the development of hundreds of products for audio, aerospace and defense products related to mechanical structures, control systems, and shock and vibration isolation systems. HRS uses advanced 3D CAD design software and state of the art FEA analytical tools to design and verify the fit, weight, strength, and performance of each HRS product. At HRS we look at the frequency response and critical performance criteria in a computer long before we manufacture the first prototype product and put it through their very rigorous listen test protocol that is the final authority for every HRS product.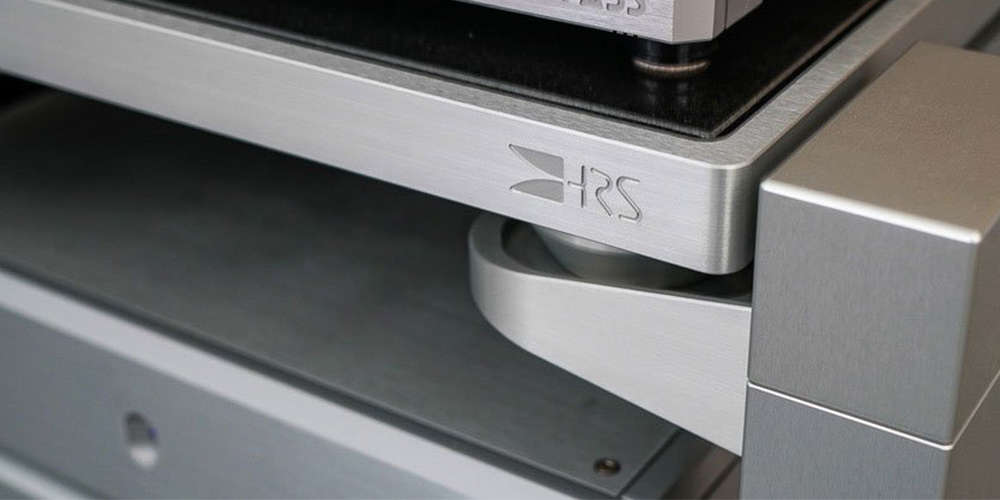 Obsessed with Quality
All Harmonic Resolution Systems products are manufactured in the US by highly skilled craftsmen using superior techniques, exotic finishes, and proprietary materials. HRS is dedicated to producing the finest audio products in the world. They are obsessed with quality and it is part of the HRS DNA. All critical fit items are inspected 100% to verify the assembly fits are up to our exacting standards. This rigorous protocol, combined with precision design, results in a product that is a pleasure to install, use, change, or expand at anytime. HRS even takes random samples of completed production items and inspects every aspect of the product including a complete destructive test that ensures even the quality of the processes that can only be examined by complete destruction of the product. Yes, they even destroy perfectly good product to make sure that each product you purchase is performing as designed.
Harmonic Resolution Systems
Have a question about HRS products?
Contact Us >