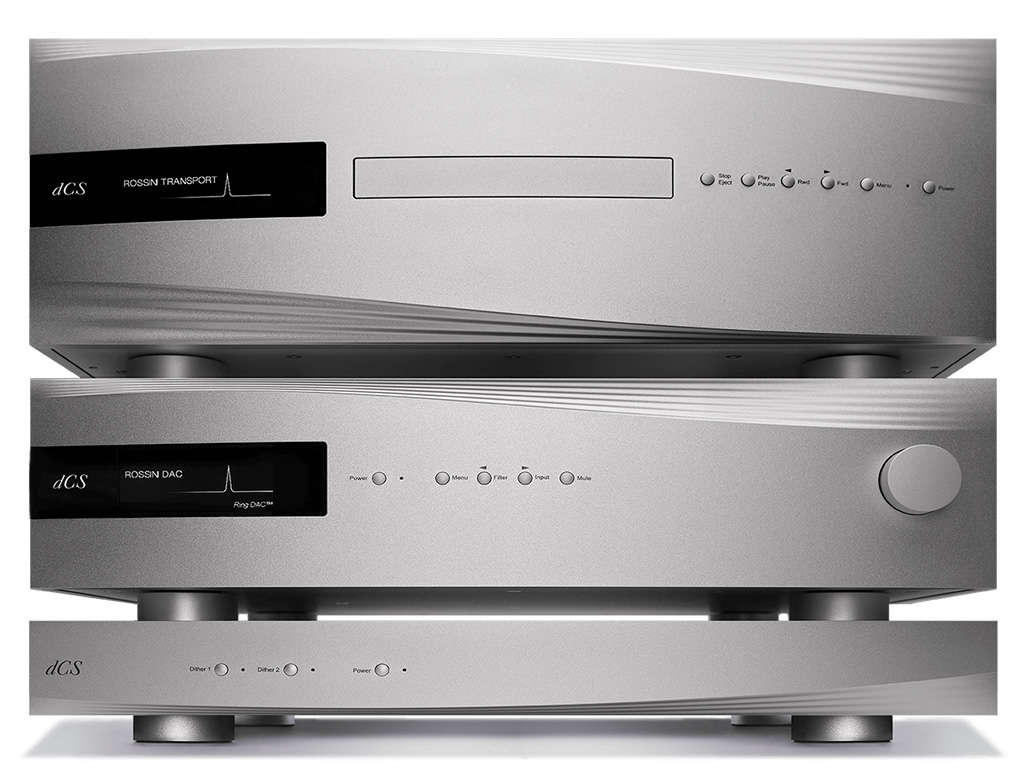 The latest generation Rossini system combines state-of-the-art engineering with exquisite craftsmanship and a timeless aesthetic, delivering a performance that is equal parts detailed and expressive.

Choose from an integrated Player or dedicated DAC, CD/SACD Transport and Clock for a unique experience that encapsulates dCS' singular approach to digital playback.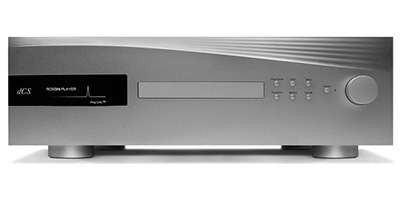 The Integrated player combines a DAC, music streamer and CD Transport in a single, elegant design. Featuring the latest generation dCS Ring DAC APEX, this complete playback system is renowned for its precision, composure and musical purity.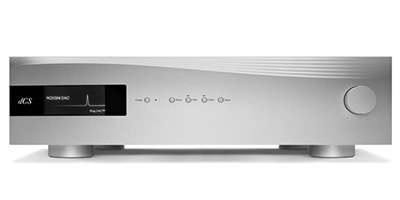 Designed for complete flexibility and unrivaled musical expression, the Rossini APEX DAC features dCS' pioneering Digital Processing Platform, a high-performance UPnP streamer, and the latest generation Ring DAC APEX.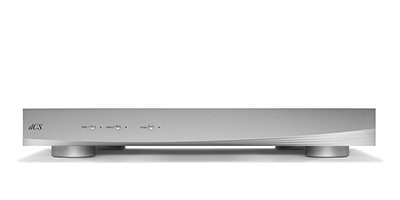 The Rossini Grade 1 master clock offers world-leading levels of accuracy and jitter control. Paired with our Rossini electronics, it delivers an even greater sense of space, depth and musical realism.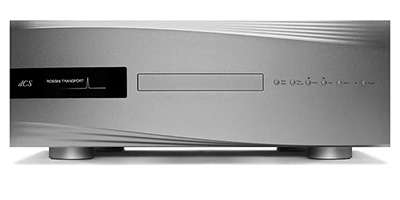 Designed to deliver excellent performance in rigidity, vibration resistance and resonant-free operation, the Rossini Transport offers a stable and near-silent performance that extracts astonishing levels of detail from silver discs.


The Purest Expression
Powerful and graceful too, the Rossini renders music with the utmost precision and care, delivering a fluid and natural sound without the slightest hint of harshness or glare. From the softest strings to the sharpest brass, and the quietest intake of breath, it unearths each aspect of a recording to reveal a performance that feels layered, lifelike and whole.

No matter how complex the music, it never loses its composure, or its sense of rhythm and flow, tracking even the swiftest shift in dynamics and pace with a sense of utter control. With its unshakable focus and astonishing insight, it presents a holographic view of a recording, and the atmosphere and space in which a performance takes place.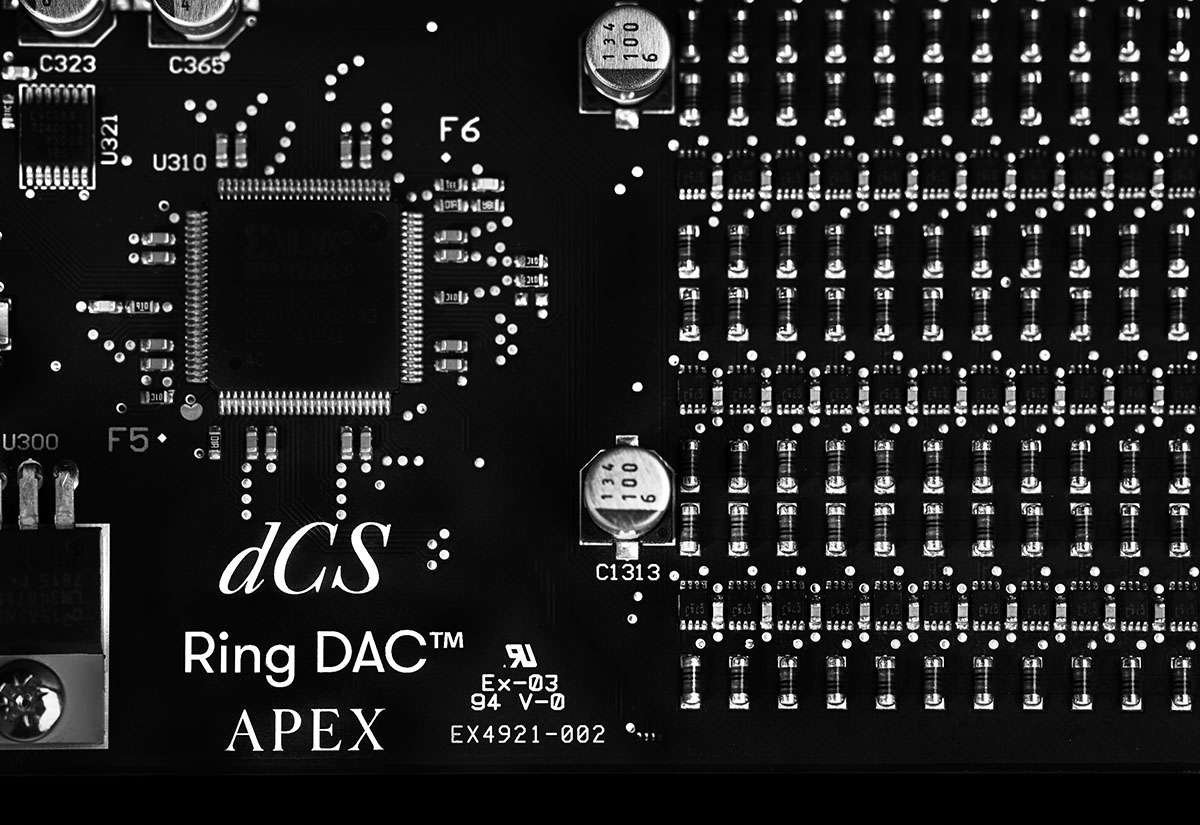 THE RING DAC APEX
APEX is a new, enhanced version of the dCS Ring DAC: the Digital to Analogue conversion system found inside all dCS DACs. First developed for their professional audio products, this unique system has been subject to continuous development and refinement over the past three decades, and remains renowned for its technical and sonic performance.

With APEX, dCS has reconfigured the Ring DAC's circuit board and developed a new analogue output stage. This has allowed further reduction of distortion, and increased linearity, resulting in a range of measured and sonic improvements - including an even greater sense of dynamic drive, detail, finesse and vitality.

APEX is implemented in the current line of Rossini DACs and Rossini Players.
KEY FEATURES
Latest generation dCS Digital Processing Platform brings state-of-the-art signal processing and flexibility
dCS Ring DAC APEX, as used in Vivaldi playback system, delivers enhanced sonic and technical performance
High quality streaming from TIDAL, Qobuz, Deezer and internet radio via the dCS Mosaic Control app
Roon Ready, AirPlay, Spotify Connect and UPnP compatible
USB, AES, Dual AES and S/PDIF digital audio inputs
Integral, high quality CD transport for silver disc playback
Multi-stage DXD oversampling design with optional DSD upsampling; user-selectable DSP and DSD filters
Auto clocking system improves ease of use and minimises jitter
Multi-stage power regulation and twin mains transformers isolate analogue, digital and clock circuitry
Firmware-upgradeable for future functionality and performance upgrades
Features a full MQA™ decoder. This MQA™ implementation
is unique, as it is the first opportunity to enable a DAC which, by
providing exact rendering to beyond 16x (768 kHz), matches the desired
temporal response with very low modulation noise