dCS Audio
Each dCS system is designed and hand-assembled in Cambridge, England, by their world-class team of designers, engineers and technicians: an extraordinary group of people who are united by a passion for music and an unwavering commitment to mastery of their field.
Schedule a Free Demo >
Introducing Lina by dCS
Designed and hand-assembled in the United Kingdom
Purpose built for headphone playback
Engineered for the purest expression and the finest possible sound
Available for purchase in-store or online
Experience HeadFi by dCS
With a dedicated Network DAC, Headphone Amplifier and Master Clock, Lina is the first dCS system purpose built for headphone listening. Designed to drive a vast range of headphones, and deliver spectacular sound, it offers the ultimate sonic escape for music and head-fi connoisseurs.
Audition dCS Lina >
Shop dCS Lina | Head-Fi Reimagined
Bartok | The Modernist
The Bartók began with a singular vision: to combine dCS' past, present and future, distilling 30 years of innovation into a beautiful, flexible and future-proof design that embodies the essence of dCS. Combining a DAC, Music Streamer, Upsampler, Pre-amp and Headphone Amplifier, it offers a remarkable experience for both headphone and stereo listeners.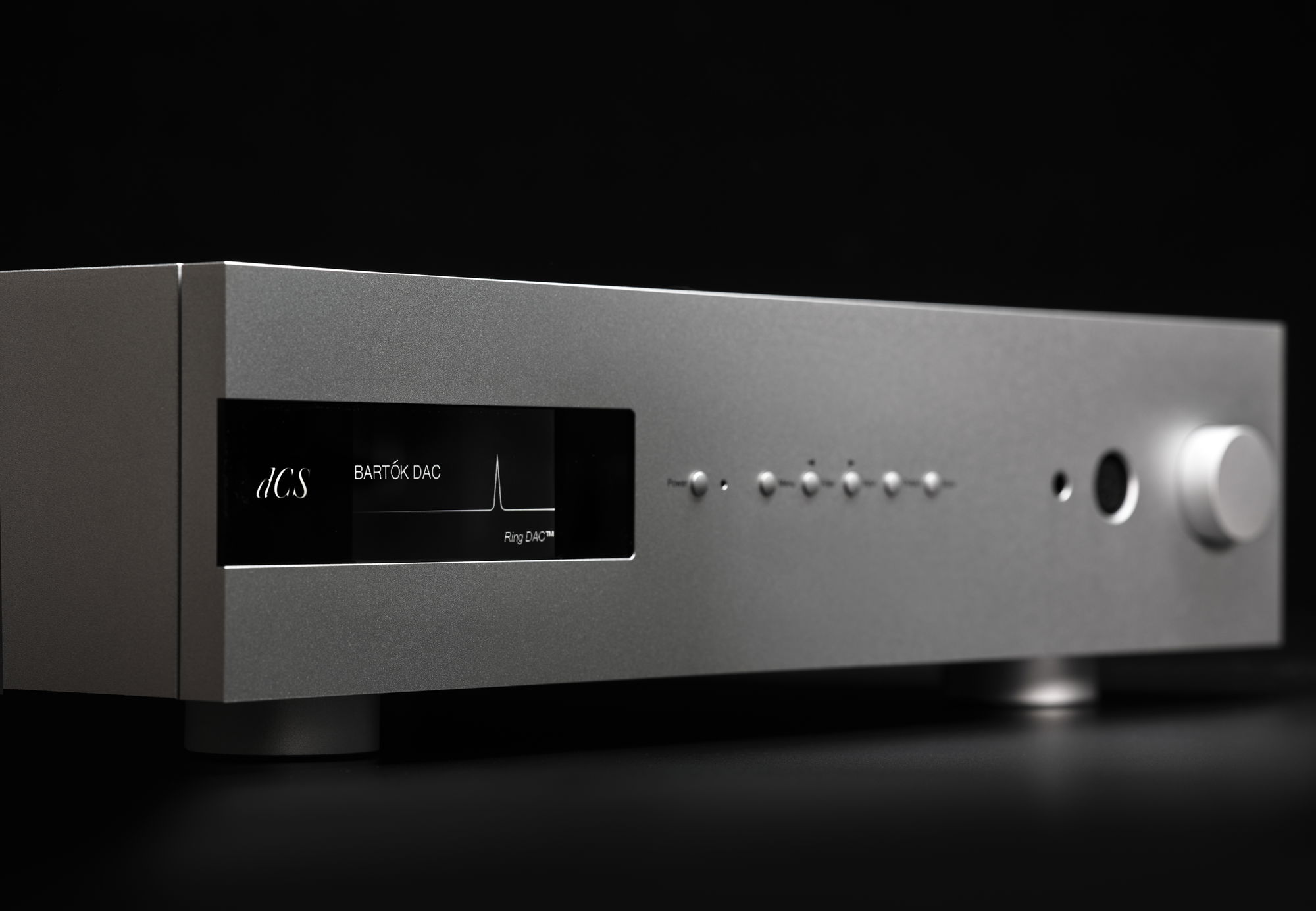 Arresting Sound, Ingenious Design
Powerful, dynamic and versatile, the Bartók is designed to inform and inspire. Its crisp, clear playback renders even the finest details in sharp focus, uncovering textures and subtleties that most systems fail to notice. From the widest swings in volume, to the subtlest shifts in tone, it presents each aspect of a recording with a sense of effortless control.
Audition dCS Bartok >
Shop dCS Bartok | The Modernist
dCS Rossini APEX | The Visionary
dCS' latest generation Rossini system combines state-of-the-art engineering with exquisite craftsmanship and a timeless aesthetic, delivering a performance that is equal parts detailed and expressive.
Limitless Potential
Compatible with all high-resolution music formats, from DSD to PCM, DXD and MQA, the Rossini is a system that can flex to serve whatever mood or music you ask it to. Whether you're streaming or spinning discs, it provides stunning sound and an effortless listening experience.
Audition dCS Rossini >
Explore dCS Rossini | The Visionary
dCS Vivaldi APEX | The Pioneer
Engineered for the ultimate listening experience, the Vivaldi APEX reflects dCS' uncompromising attitude & relentless innovation. Featuring a dedicated DAC, Upsampler, Clock & CD/SACD Transport, it separates the core aspects of the playback process for a performance that is precise and musically profound.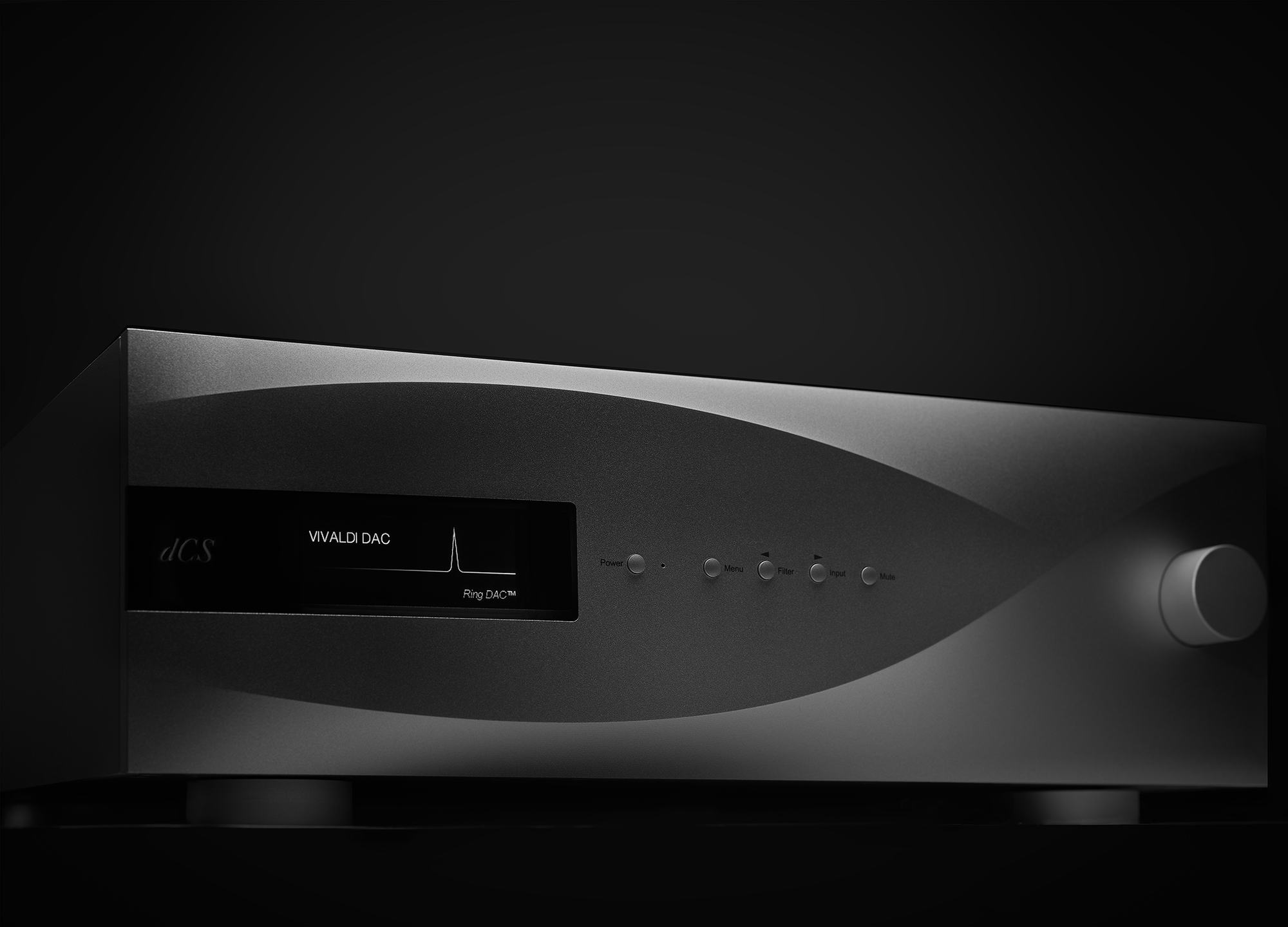 Otherwordly Performance
With total precision and composure, the Vivaldi unravels even the most complex recordings with ease, projecting a sound that feels utterly natural and beautifully complete. Under its delicate hand and invisible touch, music comes alive, with each note unfolding to reveal a panoramic view of a recording or mix.
Audition dCS Vivaldi >
Explore dCS Vivaldi | The Pioneer
dCS Audio | Reviews
Hi-fi News
"the new Ring DAC APEX technology will offer even more of what they appreciate"
Read the Full Review >
The Audio Beat
"The most versatile digital system I've used and also - by far - the most sonically complete"
Read the Full Review >
The Absolute Sound
"[The] Himalayan heights of digital playback...I can't imagine anyone who wouldn't be happy with it"
Read the Full Review >
Tone Audio
"One of the precious few systems...that completely disappears and lets you fully enjoy the music."
Read the Full Review >
Hi-Fi News
"A majestic performer that enraptures the listener, whatever one chooses to play."
Read the Full Review >