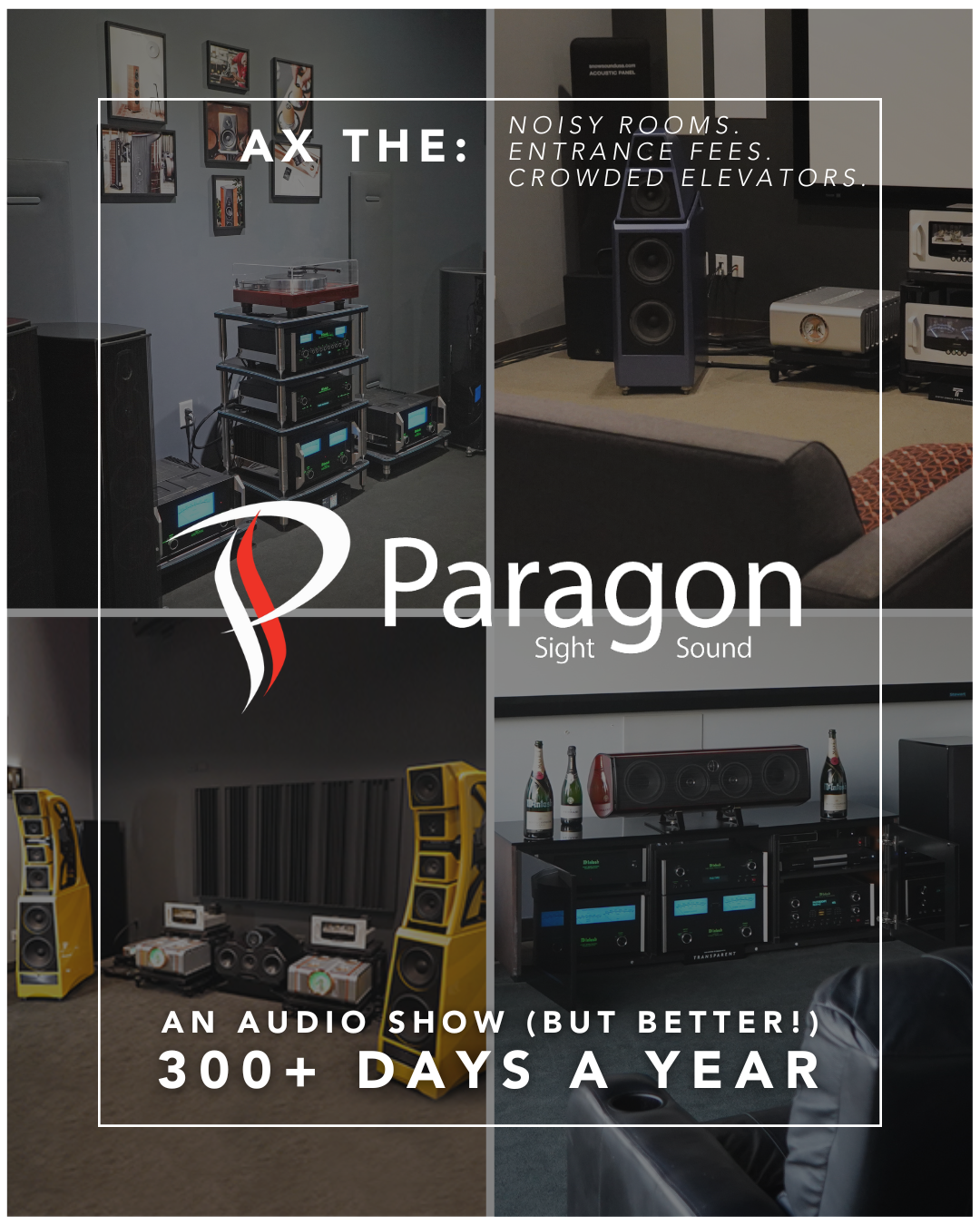 There's no need to wait for an annual audio show to experience the finest equipment in the world. If you're tired of entrance fees, lines, crowds, and impersonal listening rooms, visit Paragon Sight & Sound in Ann Arbor, MI. Our 5000-square-foot showroom and many dedicated listening rooms are an audio show experience 300+ days a year!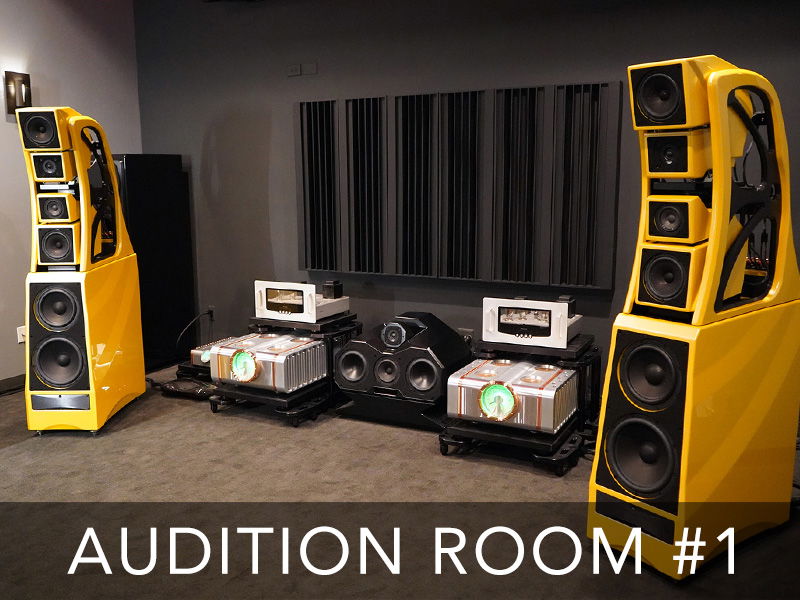 Paragon's Audition Room 1 is a showcase of our highest end independent brands and gear and can be set-up for both 2-channel listening or home theater. Featuring custom room treatments and top-of-the-line products from brands such as Wilson Audio, D'Agostino, Clearaudio, dCS, Burmester, and more, Audition Room 1 is the crown jewel in the Paragon crown.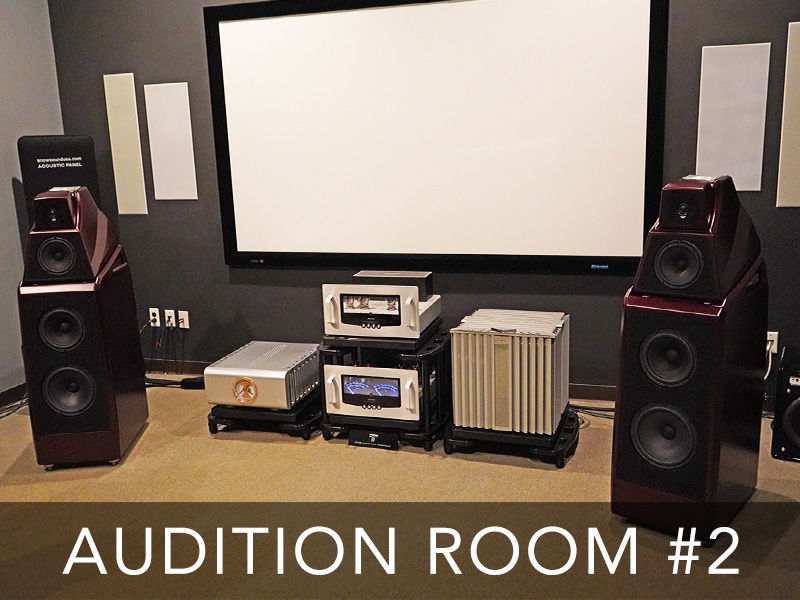 A slightly more intimate venue than Room 1, Audition Room 2 is another versatile space that can accommodate both 2-channel auditions and home theater. Room 2 shows the breadth of our independent product lines in a comfortable space that can be set-up according to your listening style.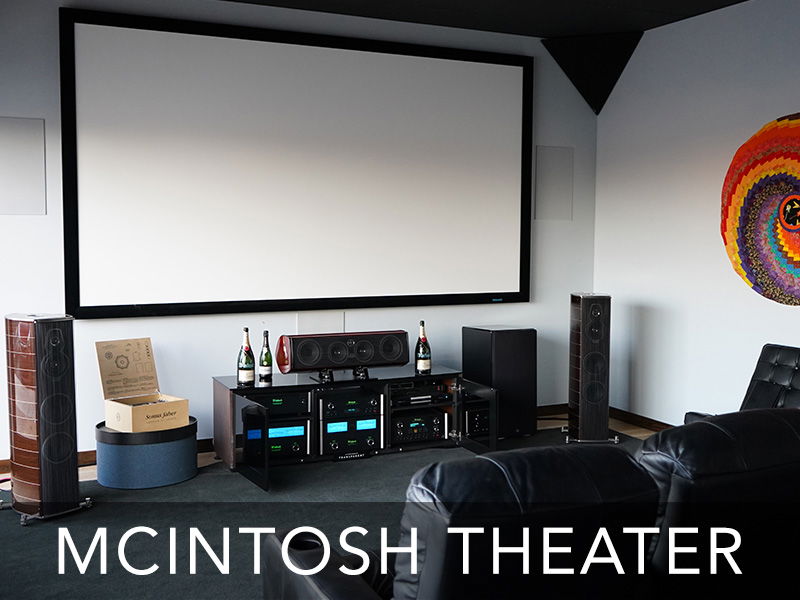 An exciting dedicated Dolby Atmos theater awaits its audience in Paragon's McIntosh Theater. Let us thrill you with demonstrations of McIntosh home theater electronics served up by Kaleidescape's lossless audio and full reference video quality.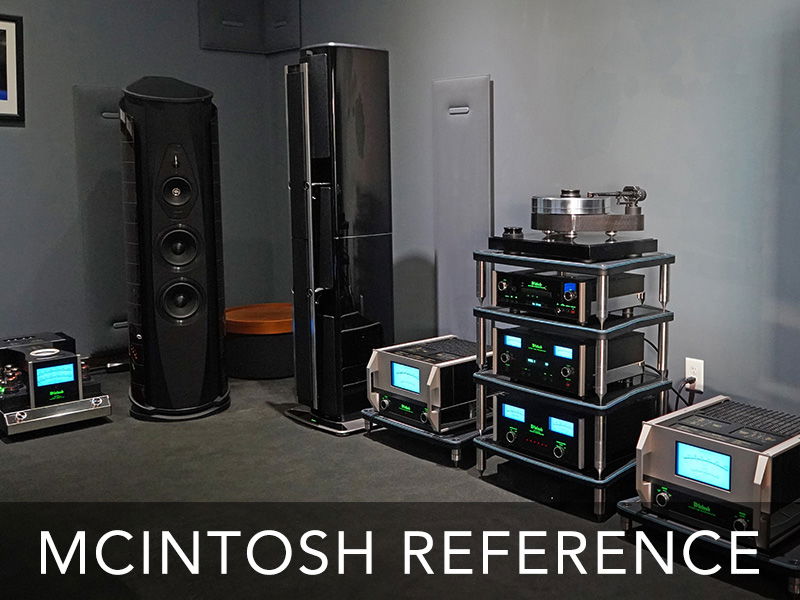 Paragon's McIntosh Reference Room boasts the iconic good looks of McIntosh and Sonus faber's extreme high-end products. A dedicated 2-channel space, this room has three distinct systems that can be configured according to your product interests.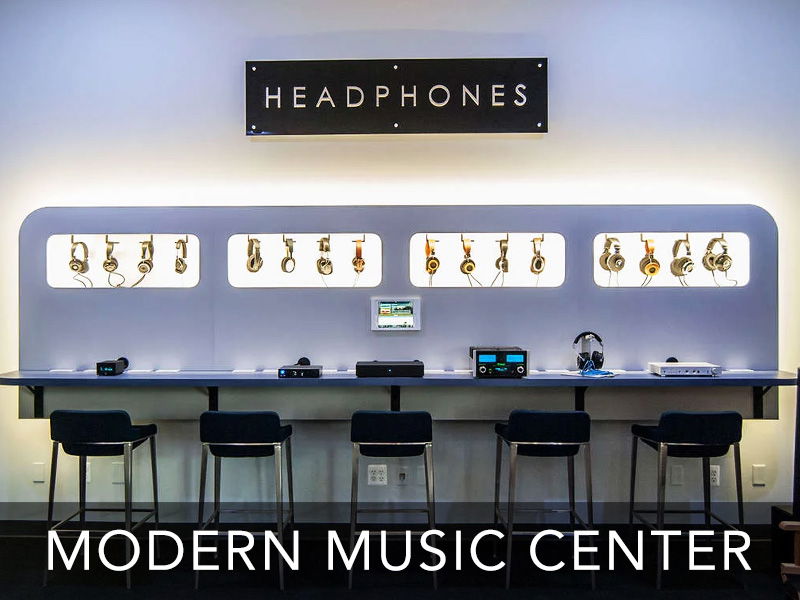 The Modern Music Center focuses on accessibility and interactive product experiences. By bringing together many of today's popular music formats into one convenient demo space, you can get hands-on with a wide range of components. Featuring a Headphone Bar, Turntable Bar, and Digital Streaming Bar.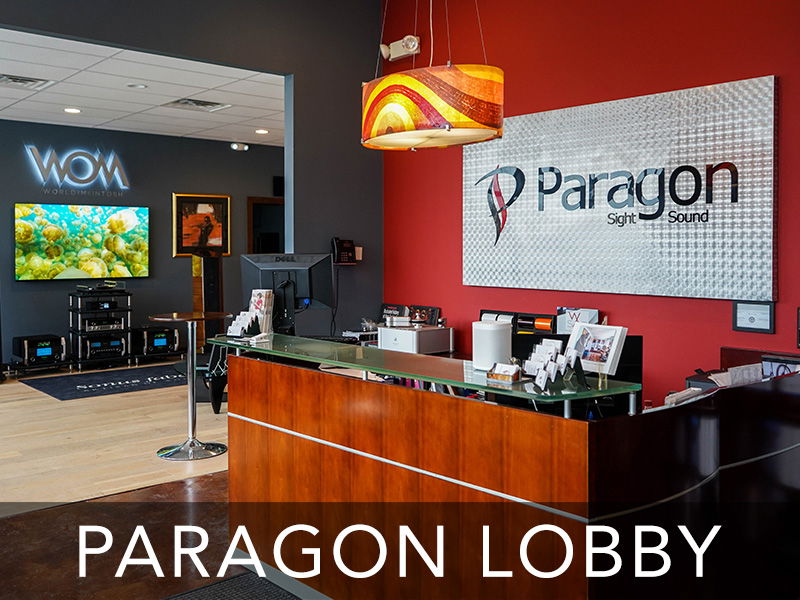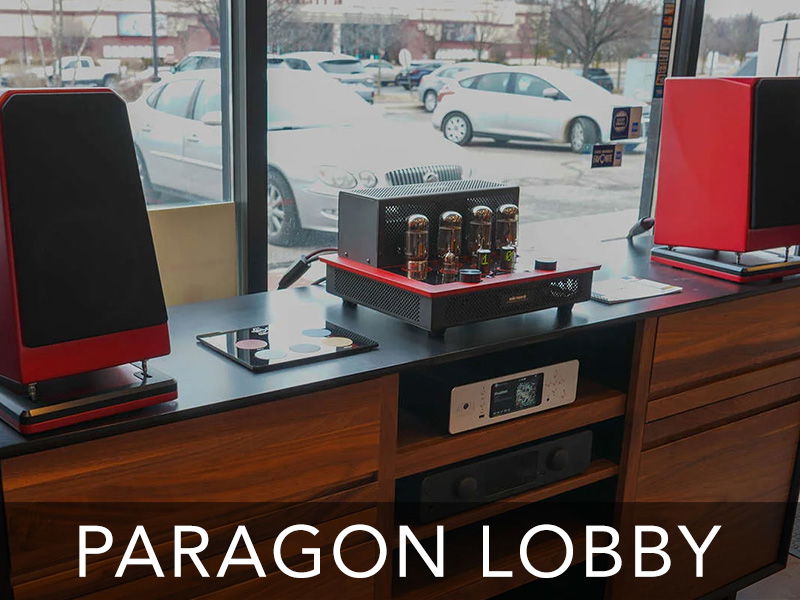 EXPERIENCE FINE AUDIO AT PARAGON
Family Owned | Established in 1976
2-CHANNEL AUDIO & FINE AUDIO SYSTEMS
The Paragon Sight & Sound Ann Arbor retail location offers the finest audio/video equipment showroom experience in the Midwest. We feature high performance electronics, loudspeakers, turntables, projectors, screens, cabling, equipment racks, and seating by notable American and European vendors.

Our current showroom is a 5000 square-foot state-of-the art facility with a wide variety of both new and pre-owned gear. All audition rooms can be customized for private demonstrations. Our team tailors your visit with our showroom flexibility and wide variety of products, so you can find what best suits your personal taste and budget.

We are constantly re-evaluating each of our fine audio and video products, so you can see and hear the best out there. We also pride ourselves on providing unmatched expertise, door-to-door delivery, white-glove setup, and outstanding after-sale customer service. Simply put, Paragon Sight & Sound is a full-service audio show that's open all year round!
Browse our Brand Collections >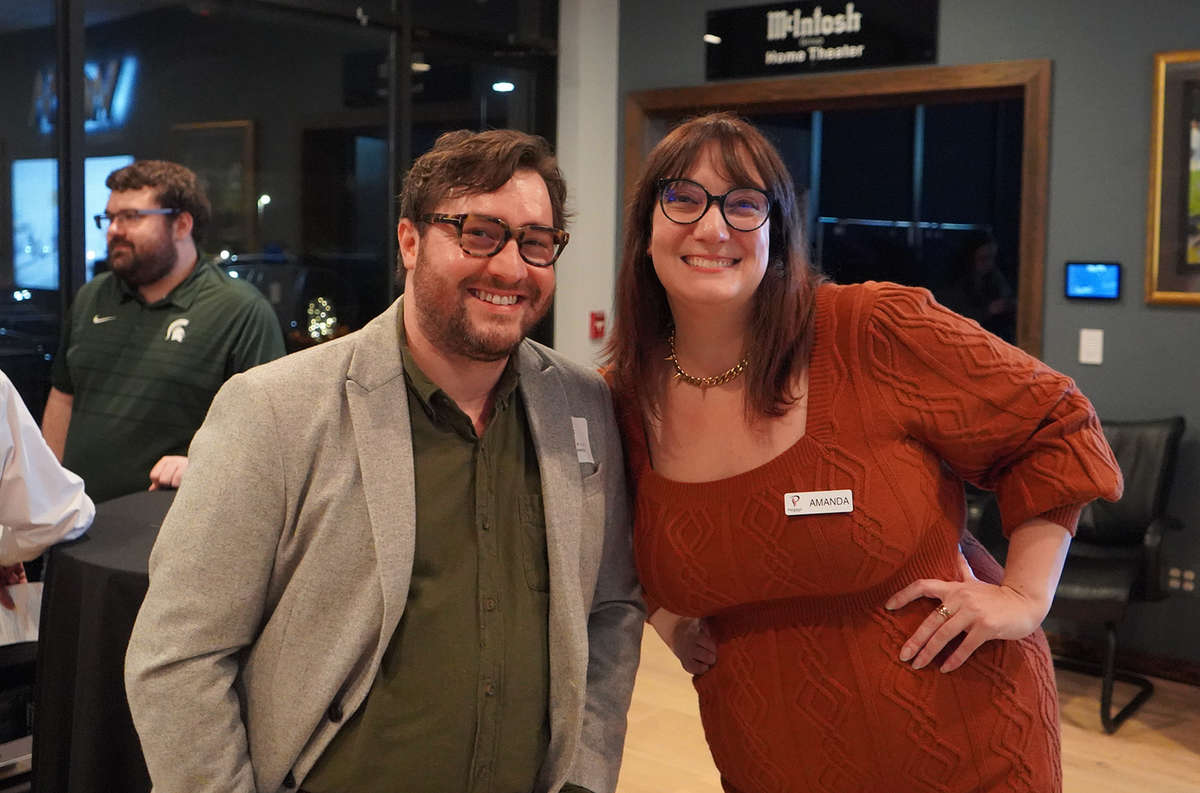 IN-STORE EVENTS
Leading manufacturers such as Wilson, Audio Research, D'Agostino, and others have selected Paragon to host their industry launch events and many significant product announcements.

Paragon has also arranged many recurring store events that bring the community together around shared passions for two-channel audio, home theater, and home automation. These events provide clients and friends of Paragon with the opportunity to witness new product launches, meet industry guests, and experience the "sights and sounds" of the world's best equipment.
Browse Upcoming & Past Events >
WE ACCEPT TRADE-INS
Interested in upgrading your gear, but have no-use for your old units?
Paragon allows trade-ins of your old gear towards new gear. Value is based on market demand, condition, and original box & accessories. Fill-out our
Trade-In Form
, or you can
contact us
for more information.
Trade-In Form >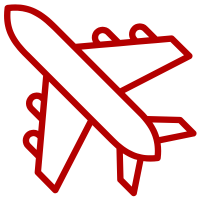 TRAVEL REIMBURSEMENT PROGRAM
We are sure that you will love the sounds in our showroom as much as we do – and we're willing to put our money where our mouth is!

Travel to our showroom in Ann Arbor, MI, make a purchase of $10,000 or more, and we will pick up your travel expenses tab for up to $1,000. Included with this program is a one-night stay at the newly-renovated Weber's Boutique Hotel (or comparable accommodations, depending on availability) – just down the street from our store.
Contact Us >
VISIT ANN ARBOR
While you're here, we strongly encourage you to explore downtown Ann Arbor. Ann Arbor is a city of contrasts – small yet cosmopolitan – with a rich variety of restaurants, shops, and concert venues. At its heart is the University of Michigan, which draws individuals from all over the world. Ann Arbor has a national reputation for excellence in performing arts, sports, and education. According to StudyFinds.org, Ann Arbor was considered
the best city to live in within the United States in 2023
.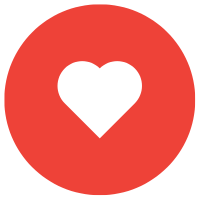 "I have been a Paragon Sight and Sound customer for 15 years. The selection of equipment at this store is world-class sonically and wide ranged cost wise...While at the store over the years, I have witnessed young adults buying headphones get patient service and expertise equal to the customer that is working to build their dream system.

When I travel, I often visit the hi-end audio stores at the destination. I have never been to a store with better equipment selection or one that has better sounding demo rooms...This store is worthy of getting on an airplane to visit, it is that good and comprehensive.

All the great sounding equipment at Paragon would be overwhelming were it not for the wonderful staff. Paragon has service and set-up mastered at a high level. The expert sales and service team which includes Larry, Richard, Matt and others will expertly, patiently and happily guide you along the way with zero sales pressure.

I love this store!!" - D.A.