Artisanship meets technology
The award-winning Homage collection enters the next generation. Iconic Sonus faber design pays tribute to the titans of music history. Trailblazing technology brings the sensation of live music to every listening space. Homage melds modern artistry with cutting-edge innovation to elevate the listening experience to new heights.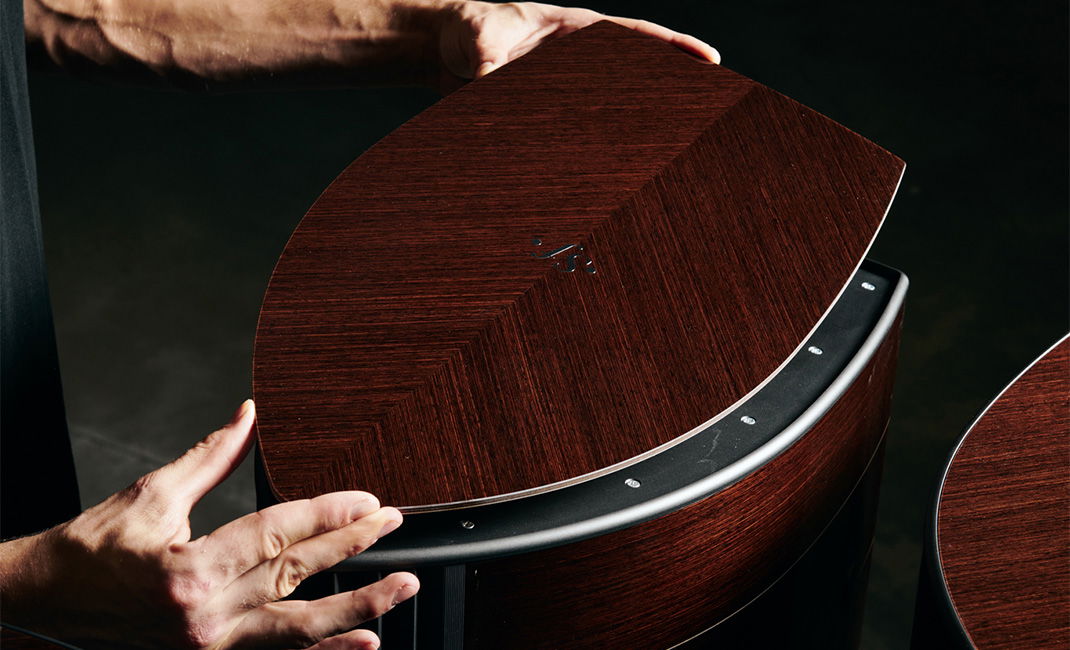 HERITAGE
Sonus faber Homage continues Italy's centuries-long history of music innovation. Taking note from master artisans throughout the centuries--Andrea Amati, Santo Serafino, and Giuseppe Guarneri--Homage honors music heritage through an unmatched combination of sound quality and design.
TECHNOLOGY
Cutting-edge technology defines the latest generation of Homage. Each upgrade elevates the sonic power of Homage, while maintaining pristine musical detail. The result is transformative, three-dimensional sound, replicating the sensation of a live performance inside any space.
DESIGN
Stunning design is a cornerstone of the Homage series. The newest generation marries old-world artisanship with contemporary elegance. Homage's iconic wood lute-shaped cabinets are now available in three stunning finishes: Graphite, Wengè and Red.
Availability
The Sonus faber Homage Collection is available for audition and purchase in-store. Contact us to schedule your private demo.
Contact Us >