Roon Labs
The Roon Labs app transforms the experience of browsing music. Artist photos, credits, bios, reviews, lyrics, tour dates, and composers are located automatically, then interconnected by links to build a surfable, searchable, digital magazine about your music collection. Now with the Roon Nucleus, you can manage all your digital music – on hard drives, NAS, and streaming content – and play your music on all the audio devices around your home.


Experience your music like never before with a Roon membership! All Roon software is free to download, but a subscription is required to start the magic.
Contact Us >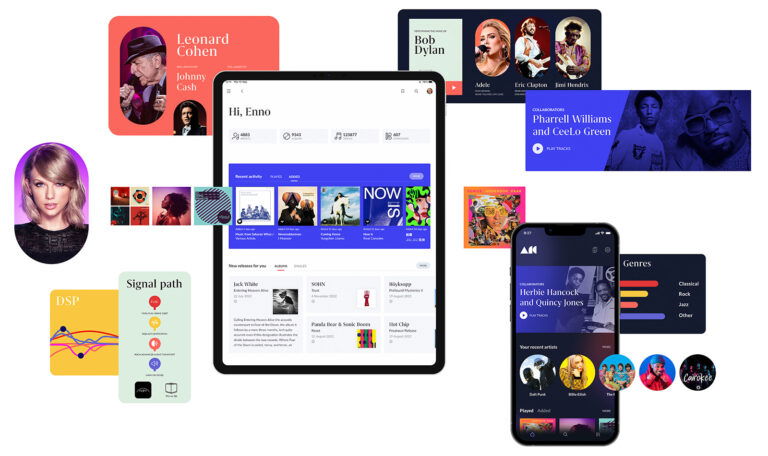 The audiophile player for music fanatics
Roon is designed to provide a seamless music listening experience that seamlessly integrates your local music library with streaming services and delivers high-quality audio playback.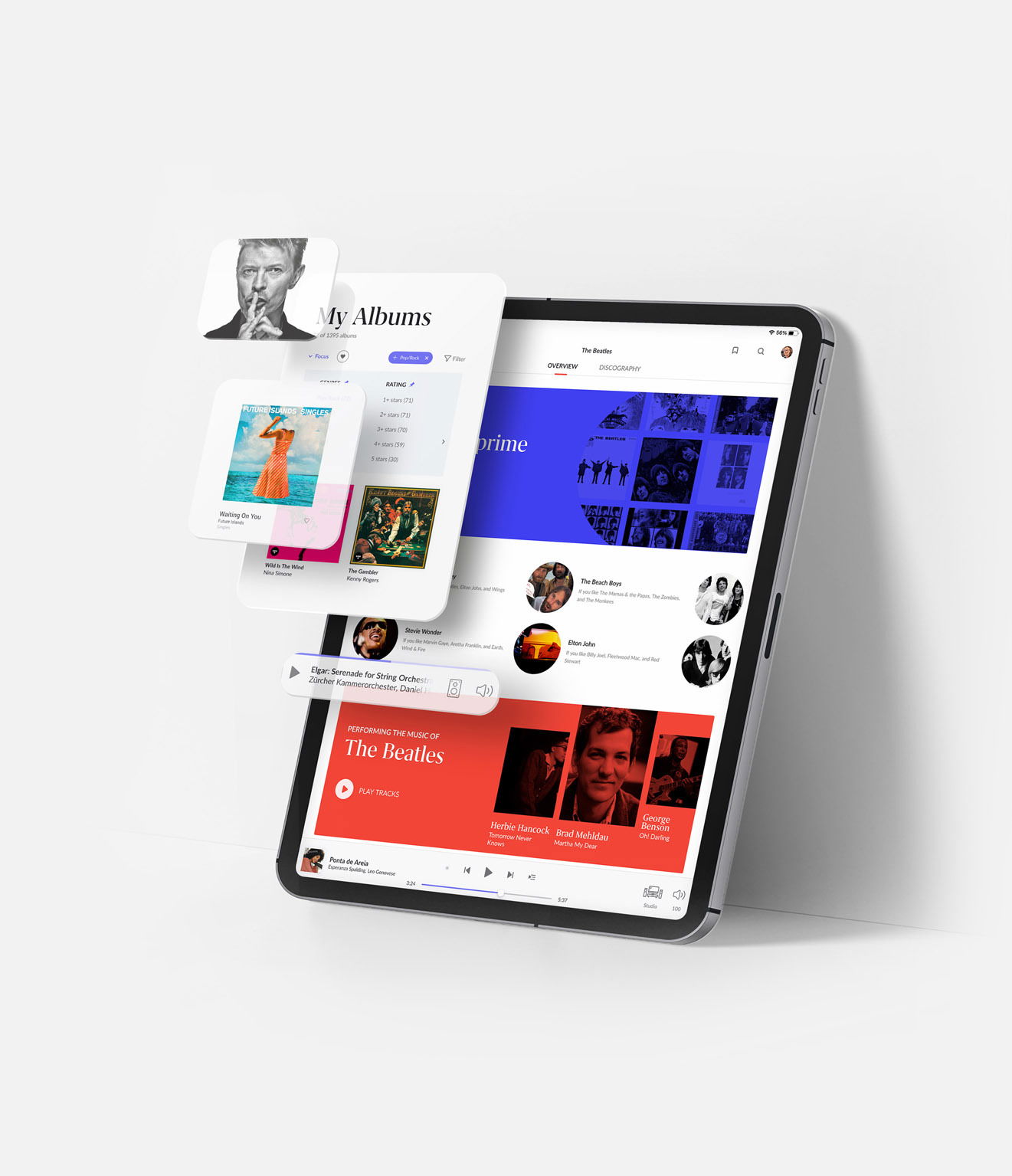 How Roon Works
Roon organizes all your music – both files and streaming content from TIDAL and Qobuz – to create an interconnected digital library enhanced with rich metadata, including artists photos, bios, album reviews, credits, lyrics, concert dates, and insanely good recommendations.


Roon allows you to play music – both files and streaming content from TIDAL and Qobuz – on thousands of Roon Ready, AirPlay, Chromecast, and USB devices, controlled by one App – whether you're at home or on the go.
Highest Quality Audio
Roon extracts the best sound quality from your audio equipment by ensuring bit-perfect delivery, as well as giving you access to powerful DSP for a customized listening experience.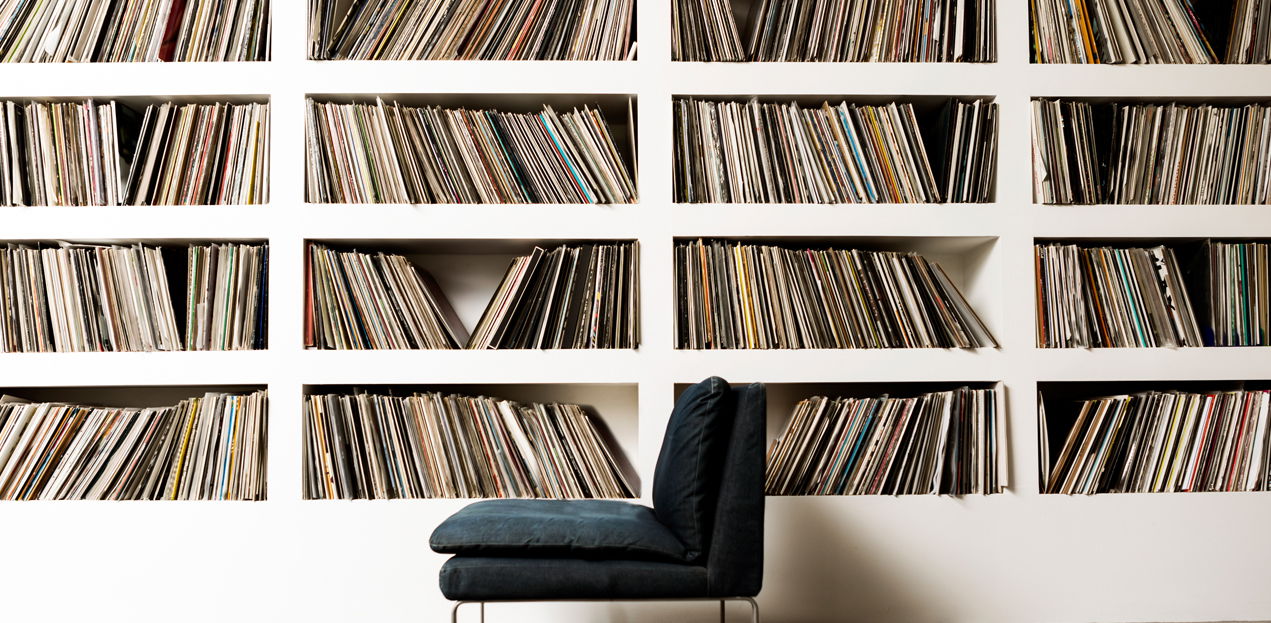 All your music aggregated
Using your files and streaming music, Roon builds you an interconnected digital library. It provides enhanced, up-to-date metadata, which is then displayed in an amazing interface enriched with content.
Nucleus
Nucleus is the ultimate appliance built for extreme audio quality, designed by Roon engineers to enhance your Roon experience.


Every aspect of Nucleus — hardware, operating system, and software — was developed to provide a silent, high-performance, power-efficient Roon Core.


No computer or networking skills required.
Learn More >
EXPLORE ONLINE | BUY IN-STORE