25/50 Anniversary: Looking to the Future (2023 and Beyond)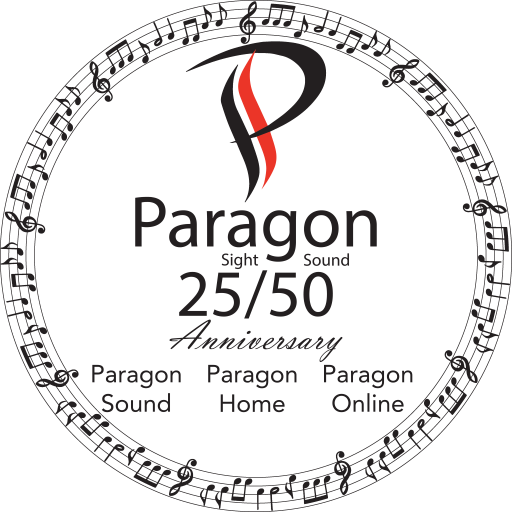 Three Divisions, One Logo
Paragon's steady evolution has resulted in our three complementary divisions that operate under one roof:
Paragon Sound, Paragon Home and Paragon Online.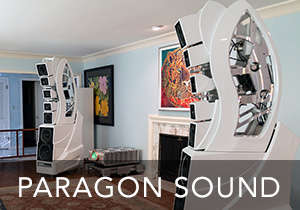 Paragon Sound is our traditional brick-and-mortar retail shop, featuring a world-class, 5000-square feet home A/V showroom and unparalleled staff expertise.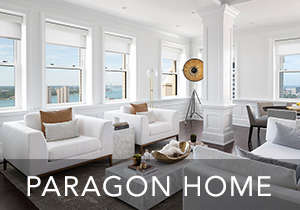 Paragon Home creates bespoke solutions for whole home control, lighting, shades, distributed audio, climate control, outdoor entertainment, and more.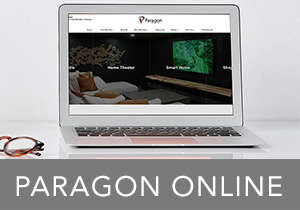 Paragon Online is home to both our informational website and our e-commerce store. It aims to provide a world class retail experience for those without access to a high-end A/V shop, as well as enhance the experience of our in-store customers.
Each division of Paragon operates under the same prime directive: to offer best-in-class products, customer service, and expert installation for fine audio, home theater, and smart home control.

Passion is passion. The goal for having three divisions under one roof is to put our clients in contact with the appropriate staff member who will bring expertise and passion to our clients' projects, homes, and systems.

Larry is proud to introduce his four-year succession plan and the new management team leading the next chapter of Paragon Sight & Sound. This plan will be beneficial for long-term continuity for our clients, and give Larry more time to spend with clients, community outreach, and in-store events.
Amanda Aikman — VP of Operations (All Departments)
Richard Marcus — Retail Manager (Paragon Sound), Online Sales (Paragon Online)
Matt Chapman — Two-Channel Manager (Paragon Sound)
Lance Hoey — Director of Operations (Paragon Home)
Nathan Rice — Director of Operations, Online Sales (Paragon Online)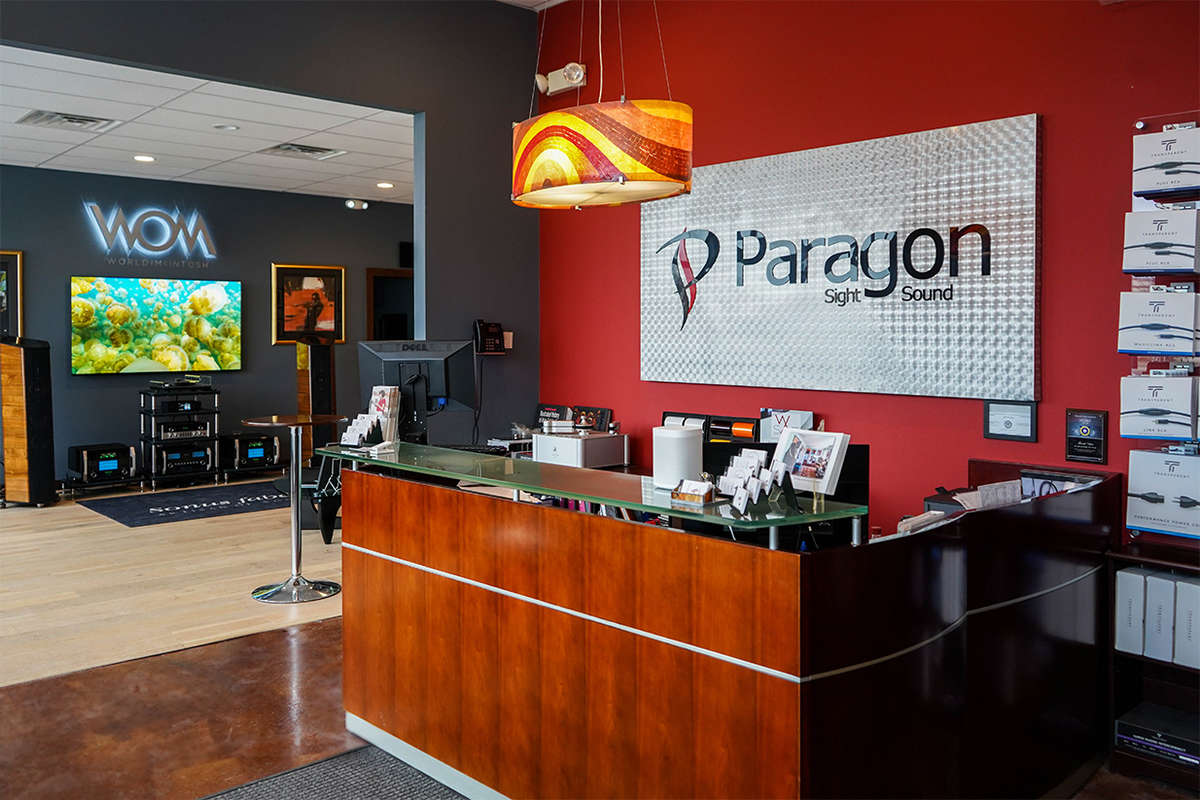 Celebrating 25/50 years--and you!
Join us on Saturday, May 6 from 1pm to 8pm for the Paragon 25/50 Anniversary Party at our Ann Arbor store.
Learn More & RSVP >