Wilson Audio | The Difference Between Alexx & Alexx V
Wilson Audio | Alex vs Alexx V
Wilson's engineering team went through each of the critical sub-systems found in the Alexx® and upgraded, or re-engineered, many of its components. Join us as we explore some of the highlights.
Contact Us >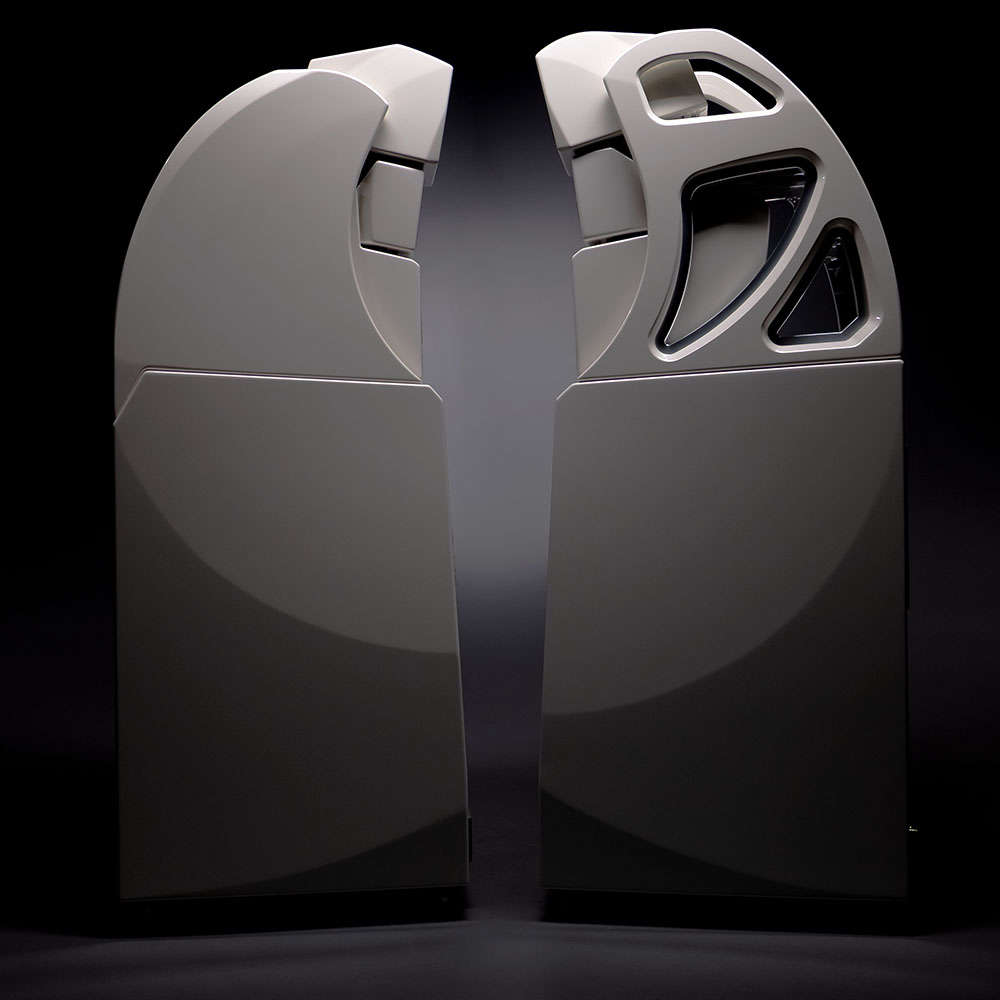 Architecture
Inspired by natural elements found in Utah one quickly sees more svelte lines in the Alexx V™ like the XVX. The exposed "skeletonized" architecture allows an airy and openness currently only found with the WAMM Master Chronosonic® and the Chronosonic XVX®. Given the open architecture gantry design, the gantry grilles are seamlessly attached via embedded magnets, allowing for quick and simple installation and removal. Alexx V's overall size is only 1" deeper and 1" taller than Alexx Series 1 (same width as Alexx Series 1).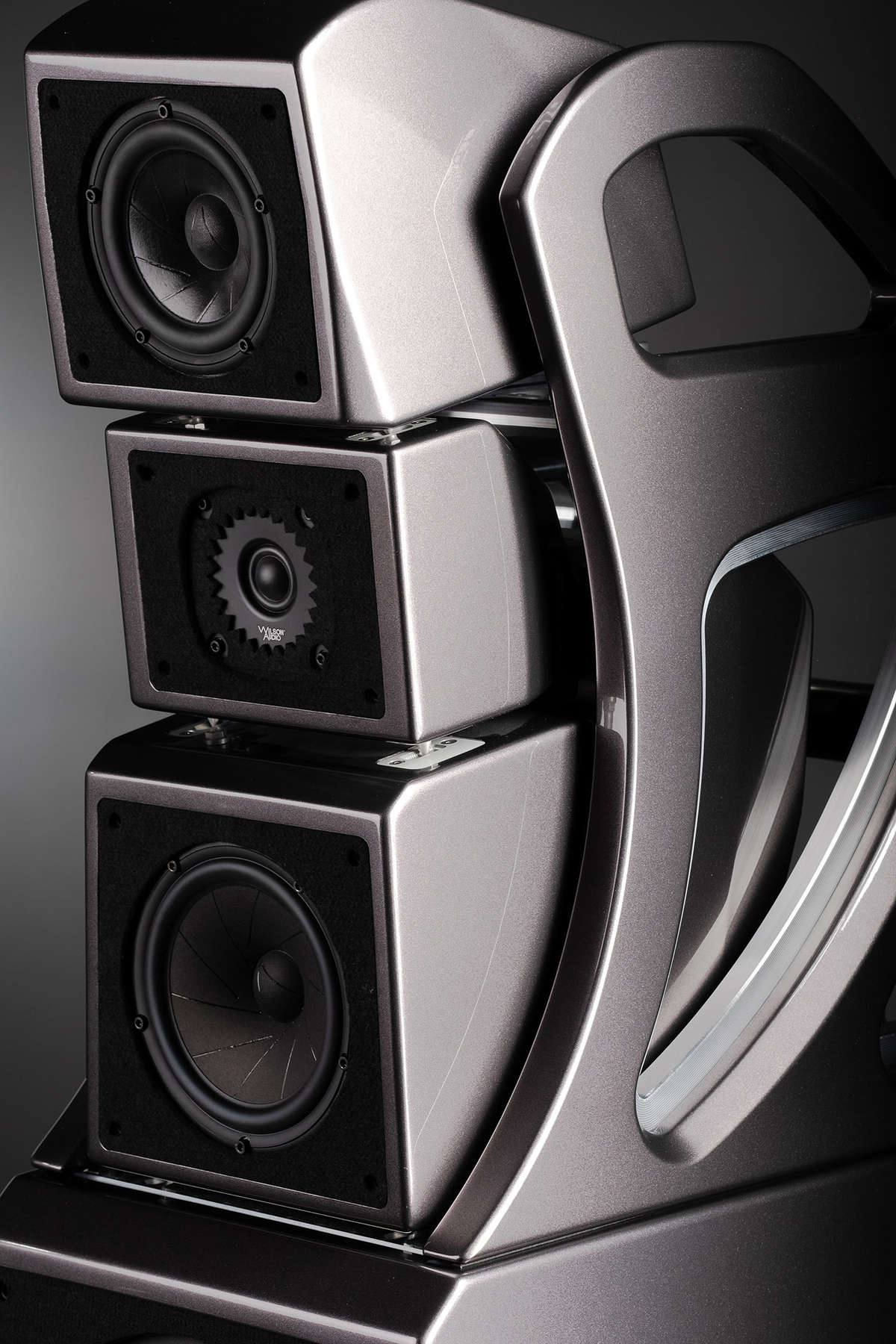 New Drivers
The new 7" Alnico QuadraMag® developed for XVX finds its way into the Alexx V. This driver is tonally rich and musically exquisite.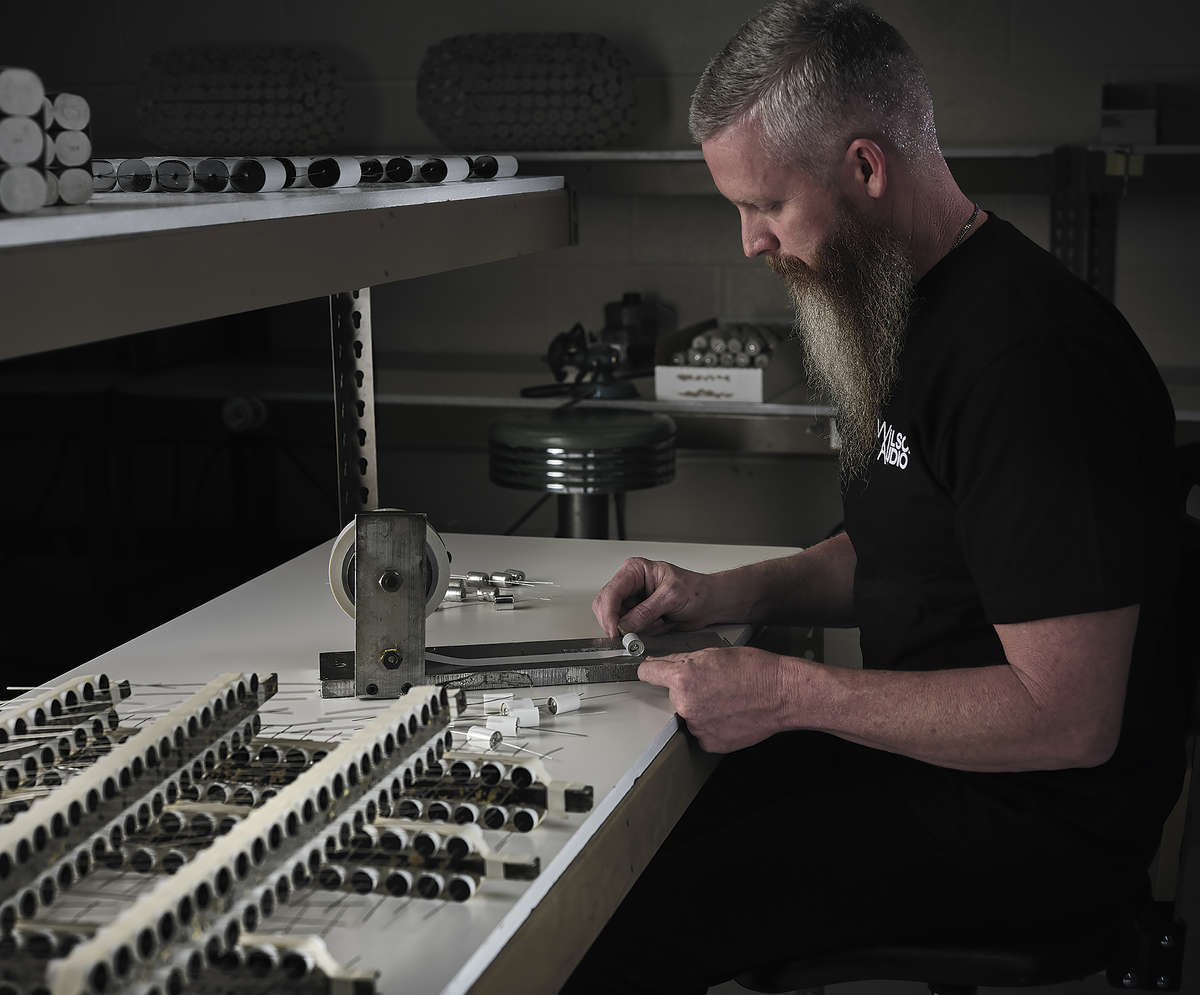 AudioCapX
New AudioCapX®- WA capacitors are now used throughout Alexx V crossover and are uniquely wound at Wilson Audio® to extremely tight tolerances. These custom capacitors now add a new dimension of low-level resolution.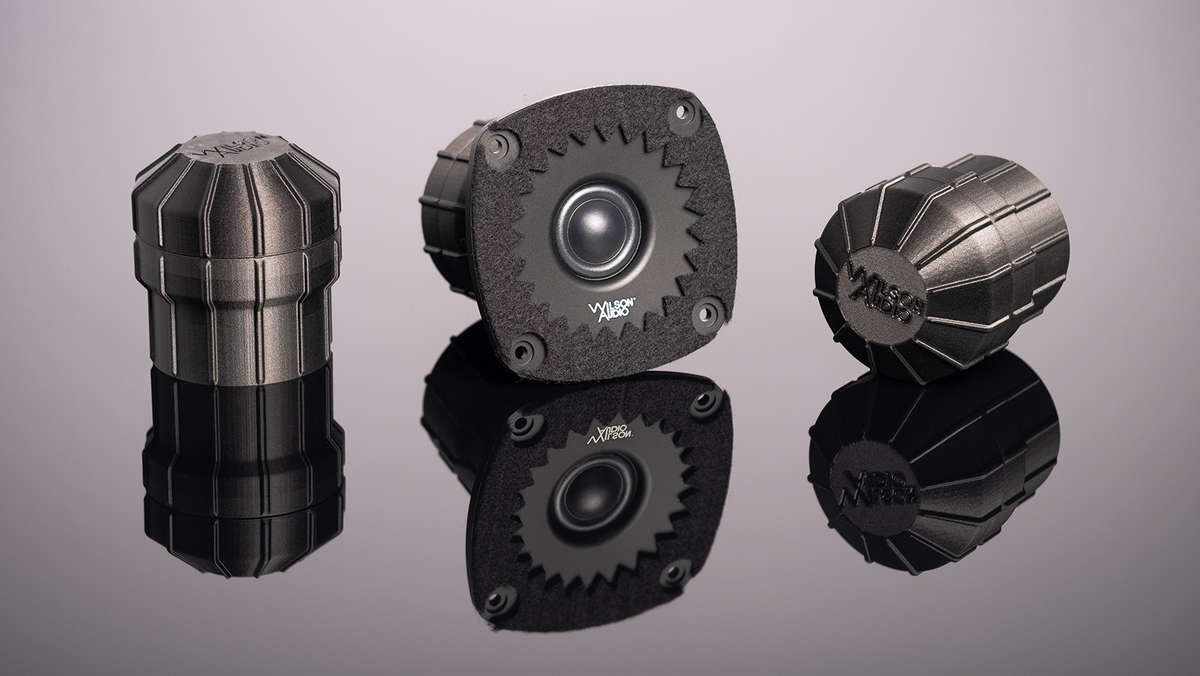 All New Tweeter
All new Convergent Synergy® Carbon (CSC) Tweeter rear-wave chamber is 3D printed in-house with carbon fiber. The development of this unique design is greater high-frequency extension, more linear frequency response, and better harmonic detail.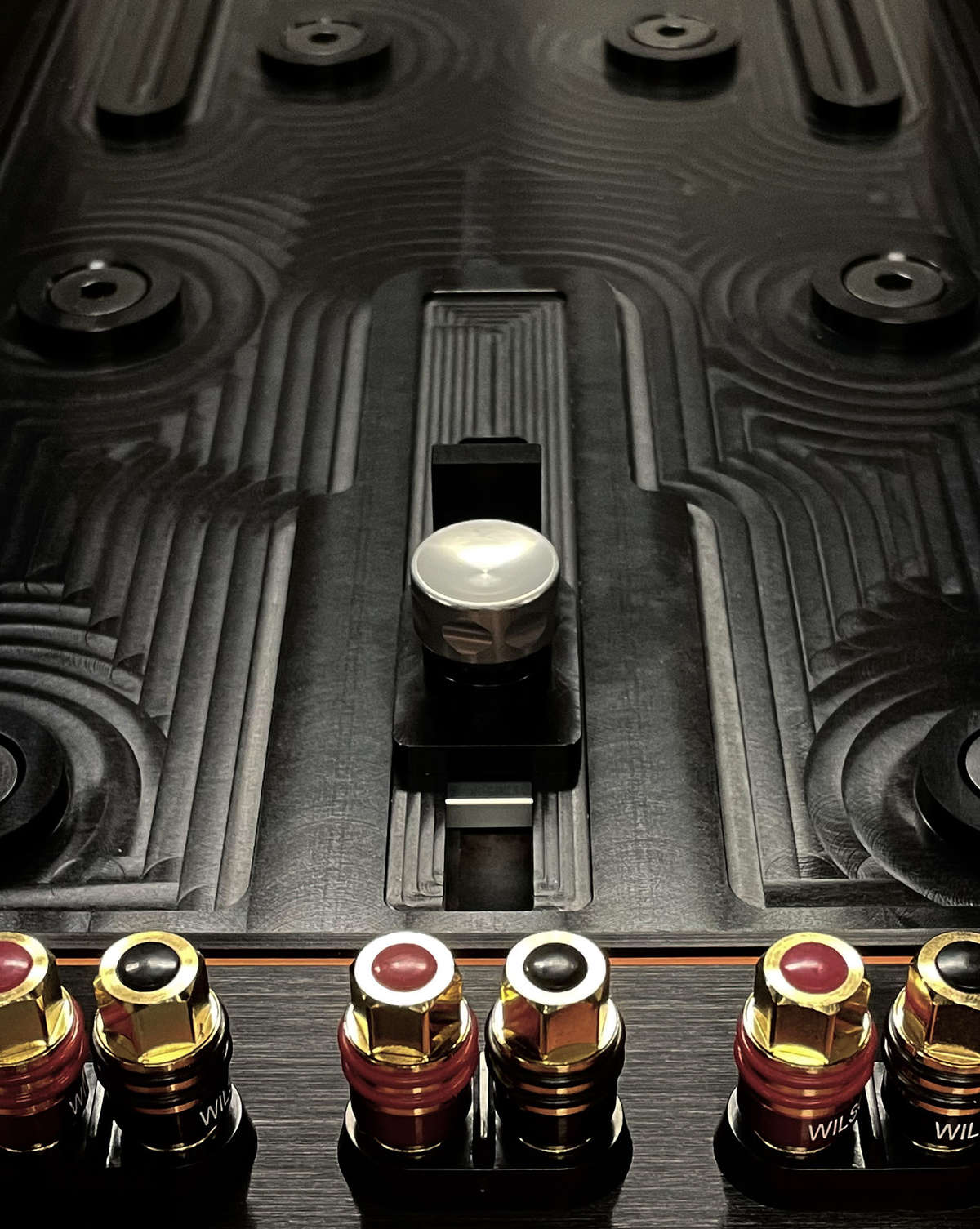 Cable Management
First pioneered with WAMM Master Chronosonic, Alexx V features Wilson's latest cable management system. Aiding not only the overall visual aesthetic of the speaker's rearward look, this cable management system offers an altogether superior solution to achieving the perfect length of speaker cable for each of the upper modules as they are adjusted for correct time-alignment. Included in this refined design is the illumination cross-brace with a custom made Sono 1 Coolfall® light for ease of installation in dark environments.
Adaptable
Alexx V is an extraordinarily adaptable design, including the XLF reversible woofer port and independently adjustable upper modules. Greater ease of installation into a wider variety of listening spaces allows music lovers to truly experience the ability of this system. Every driver is now better aligned and more on-axis with the listener which provides outstanding micro-detail and the time alignment accuracy is tighter at all listening positions.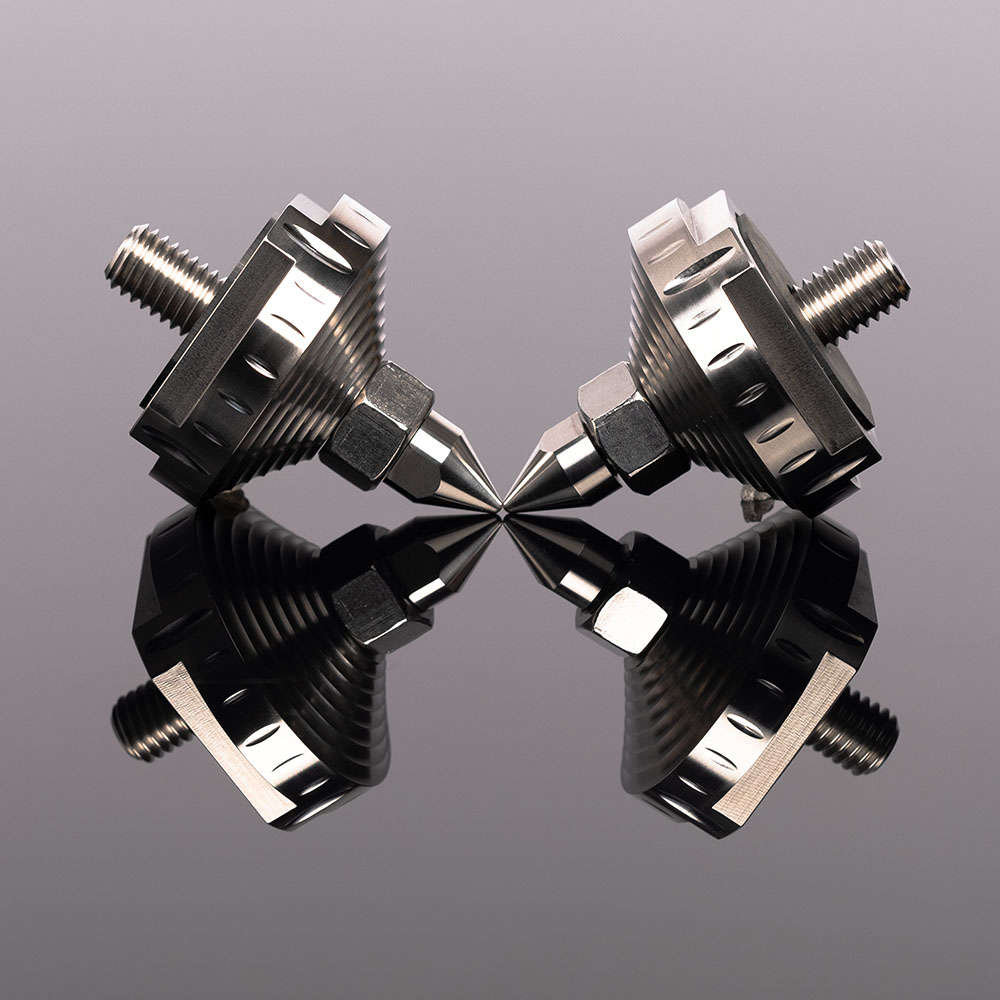 Wilson Audio Acoustic Diode
Introducing the Wilson Audio Acoustic Diode. An all-new spike system launched with Alexx V, which has been completely upgraded from Wilson's standard spike system, and features a novel combination of austenitic stainless steel and V-Material.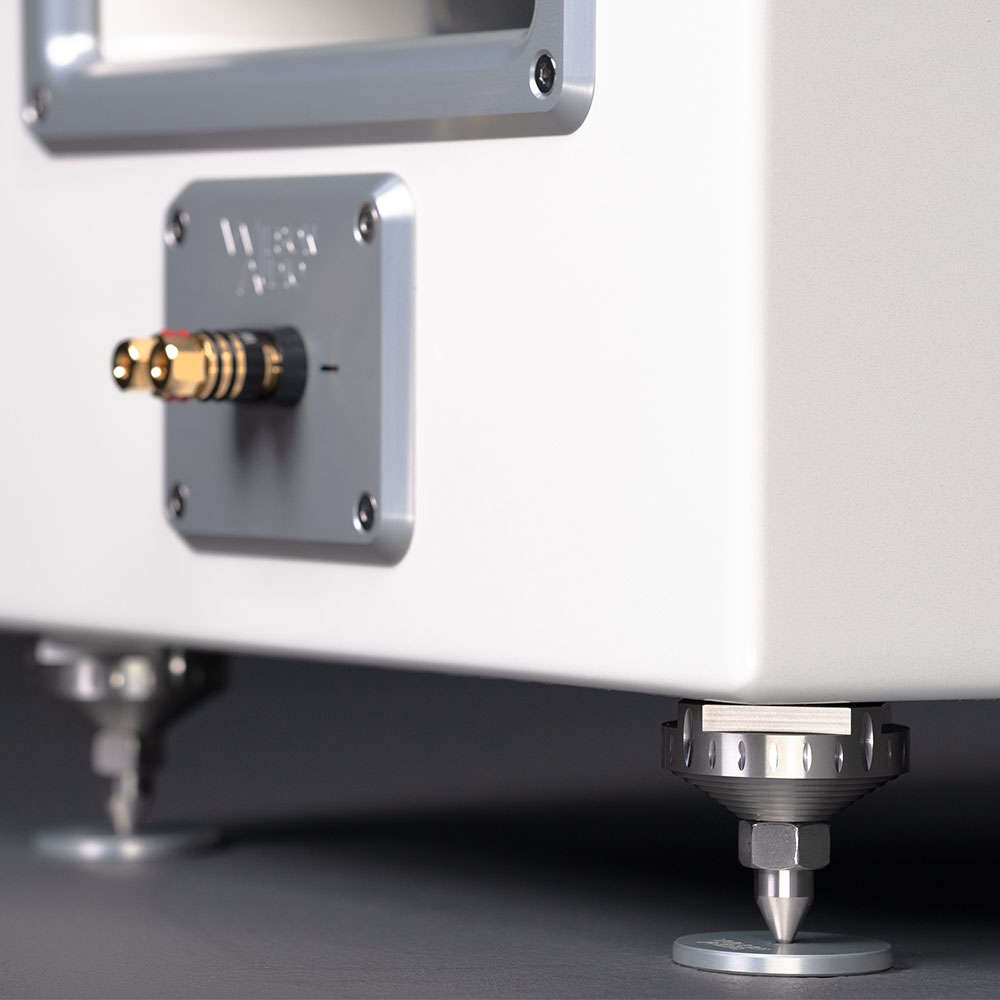 Binding Posts
The custom built Wilson Audio binding posts, first appearing in Sasha DAW®, have now also been integrated into Alexx V. Both banana plug termination and traditional spade connections can be used with this binding post. This premier binding post offers a clean signal path with an upgraded and larger contact surface area.
Wilson Audio Alexx V
The Alexx V arrives March 29th, 2021. Contact us to schedule your private audition.
Contact Us >