Transparent PowerWave X | Lightning Fast Surge Protection
Transparent PowerWave X
PowerWave X is the perfect surge-spike protection and power conditioning solution for Upgraded Better, Premium, and Upgraded Premium music and film systems.
View Product >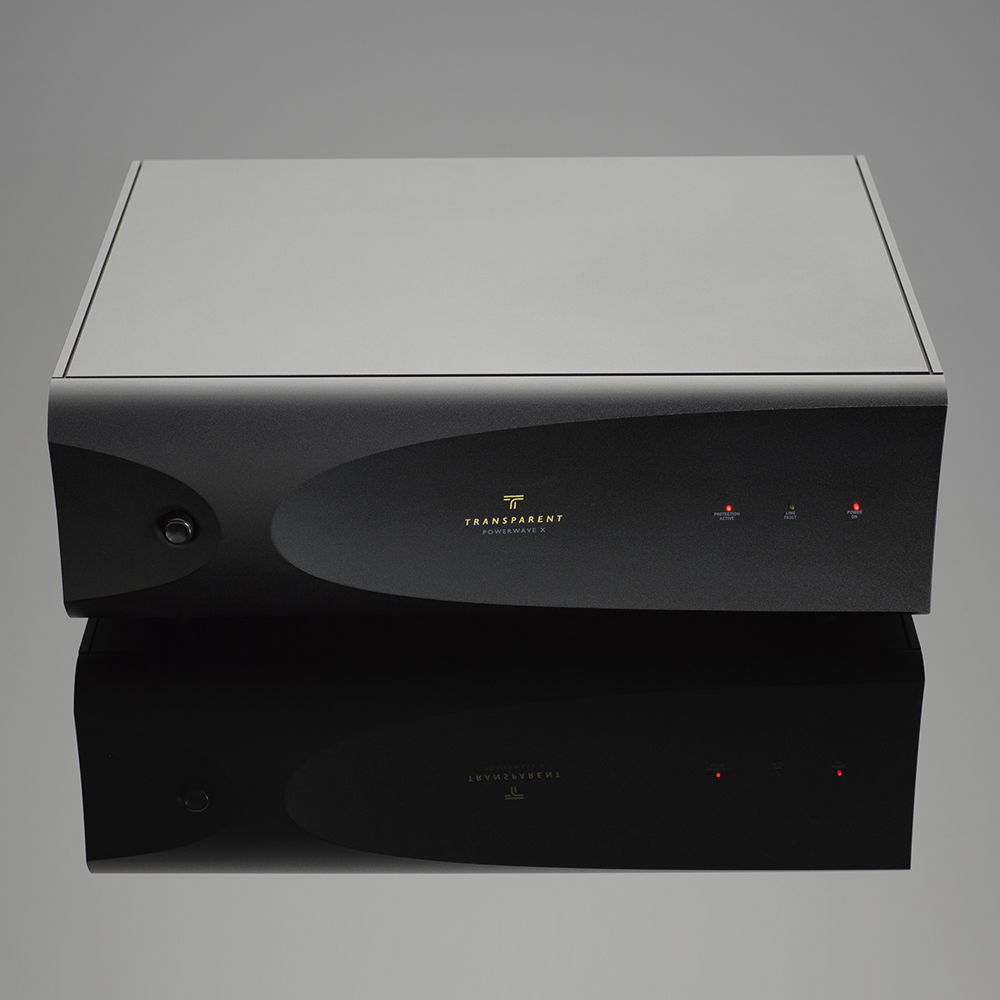 All New From Transparent
Designed from the ground up to preserve dynamics and quell AC noise.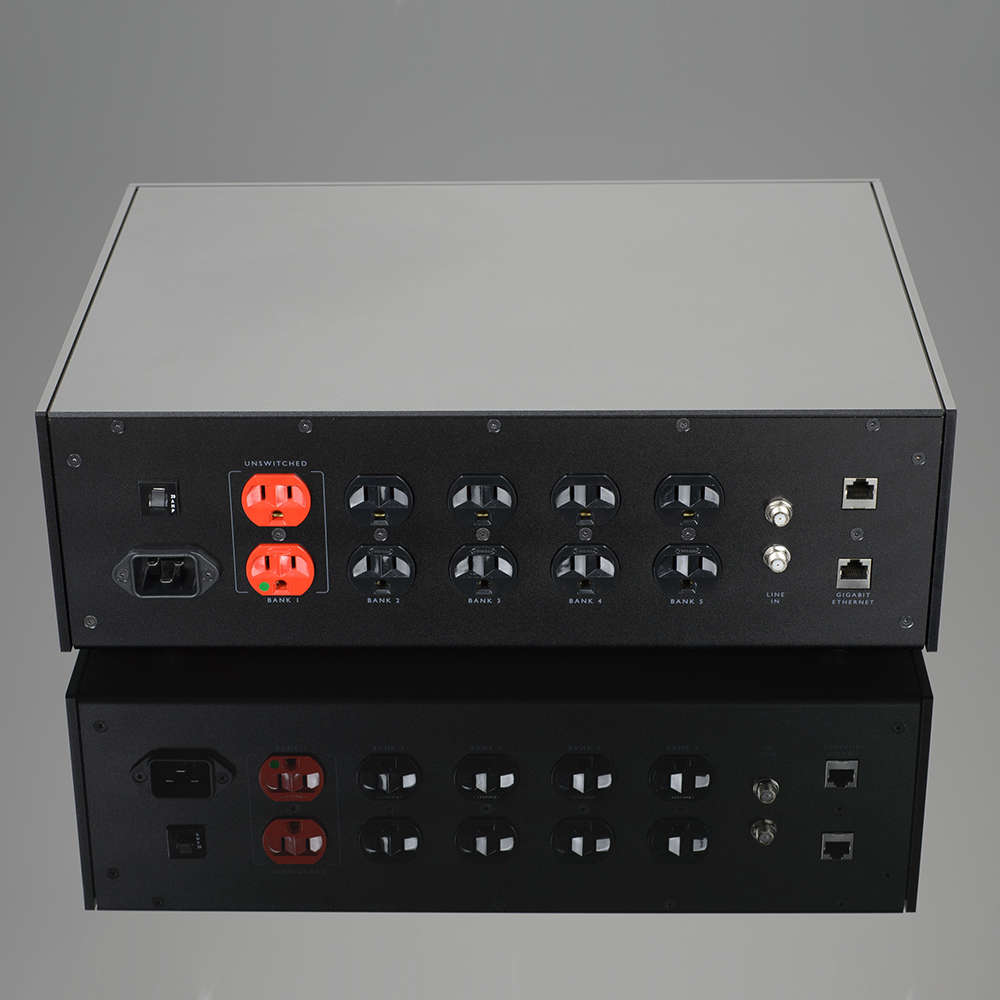 Outlets
PWX has 10 rugged outlets in 5 isolated banks. Two outlets are unswitched for components that need to be left on, and 8 outlets turn off and on with the front panel power switch. All outlets have fail-safe, lightning-fast AC surge protection.

Gigabit coax and network surge protection further protects connected components. PWX comes with an upgradeable Transparent Performance Power Cord.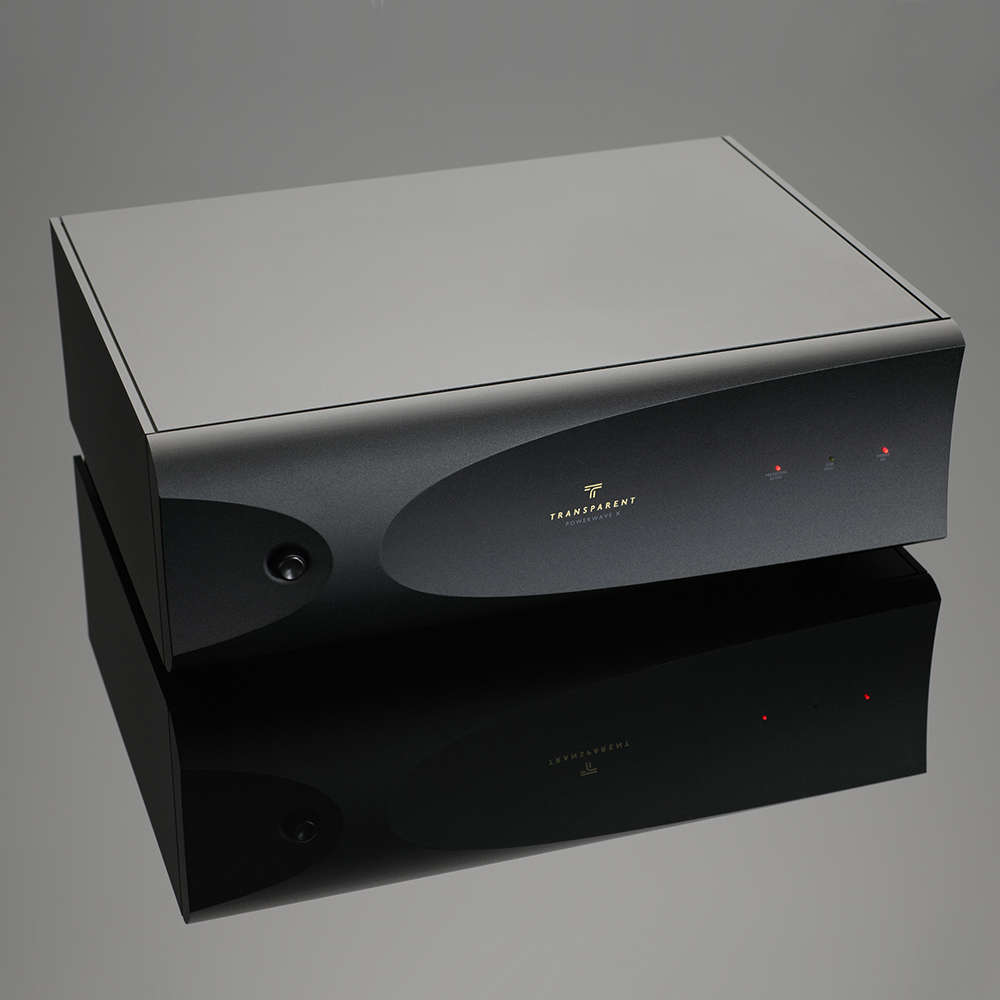 Unrestricted Power
PWX has superior parallel noise filtration and power factor control technology to insure quiet, unrestricted power transfer. In addition, star grounding for each outlet bank further reduces EMI noise. The massive PowerWave X chassis is 3 rack-mount spaces high and is constructed of heavy interlocking extruded aluminum panels. A dense pod of flexible epoxy resin encapsulates filtration and surge protection circuits to reduce resonance further.
Availability
The Transparent PowerWave X is available for purchase in-store only. Contact us for more information.
Contact Us >
Transparent PowerWave X
The new Transparent PowerWave X is ready to handle all your power conditioning needs!