Sonus faber Il Cremonese | History, Remade
Sonus faber Il Cremonese
True to the history of Italian violin making, and to its own innovative spirit,
Sonus faber pays homage to the great Antonio Stradivari. As with Stradivari's instrument, Il Cremonese is the result of scientific researches and deep passion.
View Product >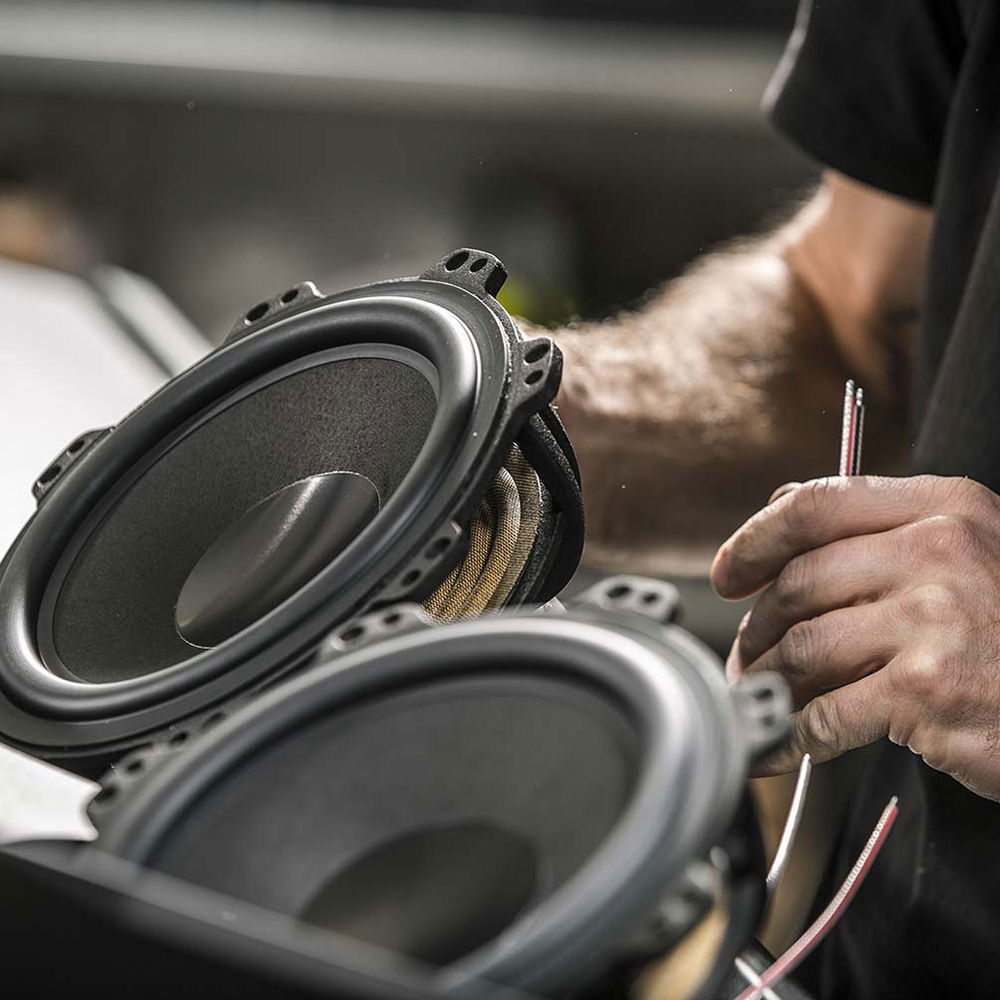 Stradivari's Violin
Inspired by the shape of Lilium, Il Cremonese is a tribute to the most famous creation of Antonio Stradivari. Its five non-parallel walls structure and the sides applied on the enclosure, requires a careful processing techniques, as for a musical instrument: from the wood bending and shaping, to the treatments of the precious Avional surfaces.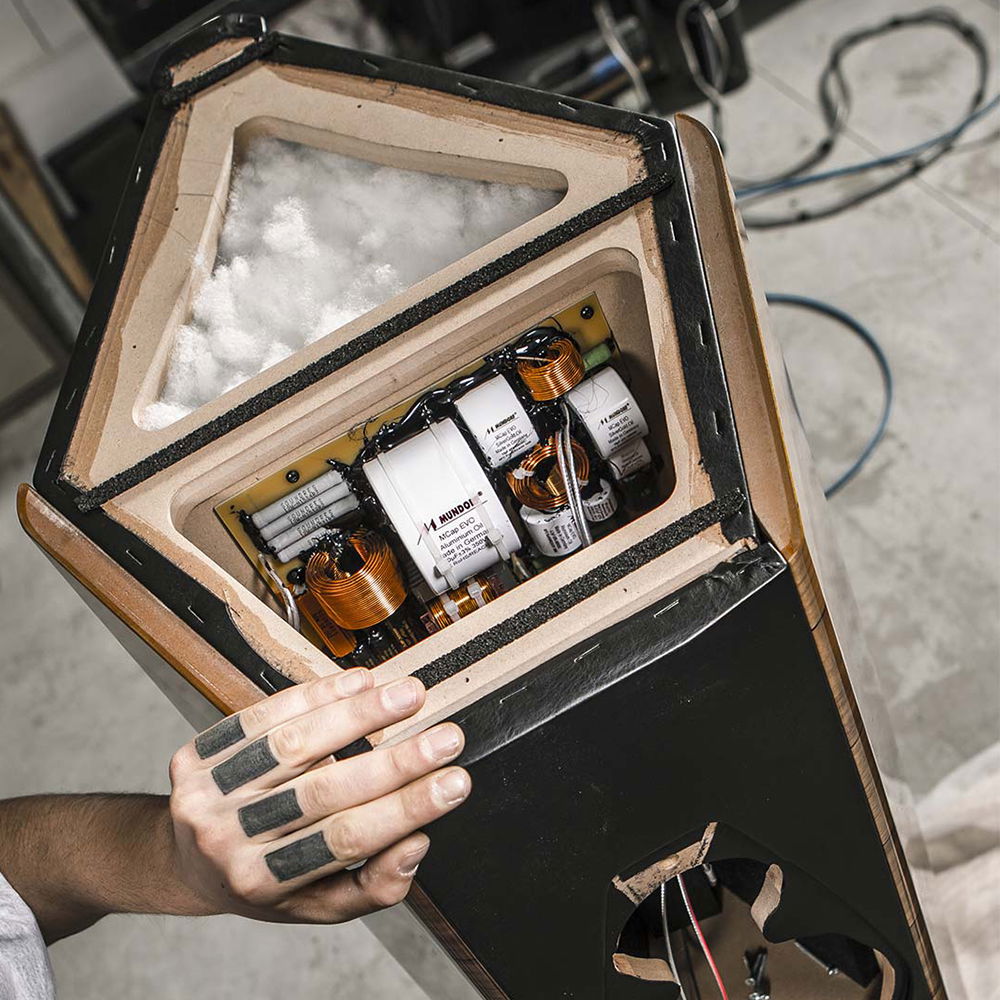 Theoretical Perfection
Theoretical perfection is what Sonus faber engineers have in mind in designing the "acoustic environment" of each single transducer. Each volume is insulated with different materials from open cell thermoplastic foam to fibrous materials, similar to the felt used in pianos. The most appropriate material or materials are selected for each specific application.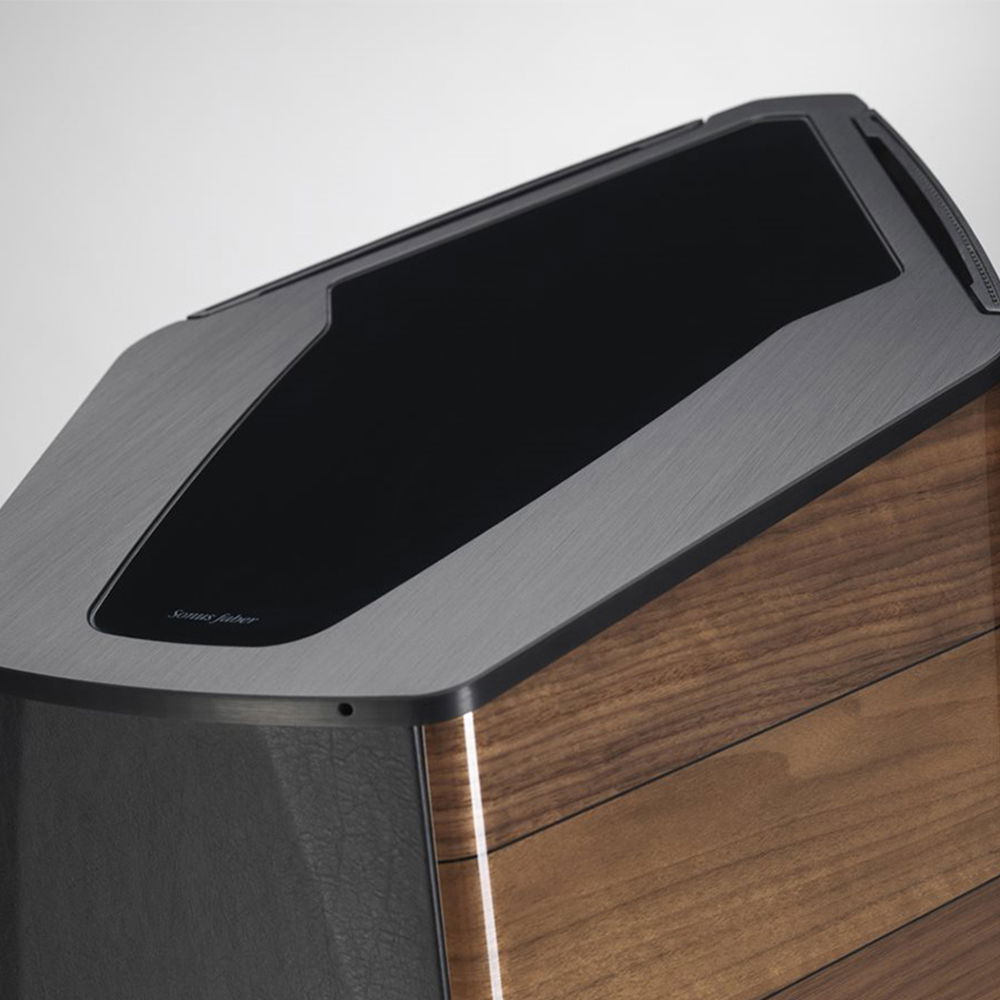 Rhomboidal Diamond Design
Il Cremonese's innovative 5-sided cabinet optimizes the structural solidity of the wooden cabinets with a unique diamond shape that is immediately recognizable thanks to clean lines and an elegant, minimal, and sharp design.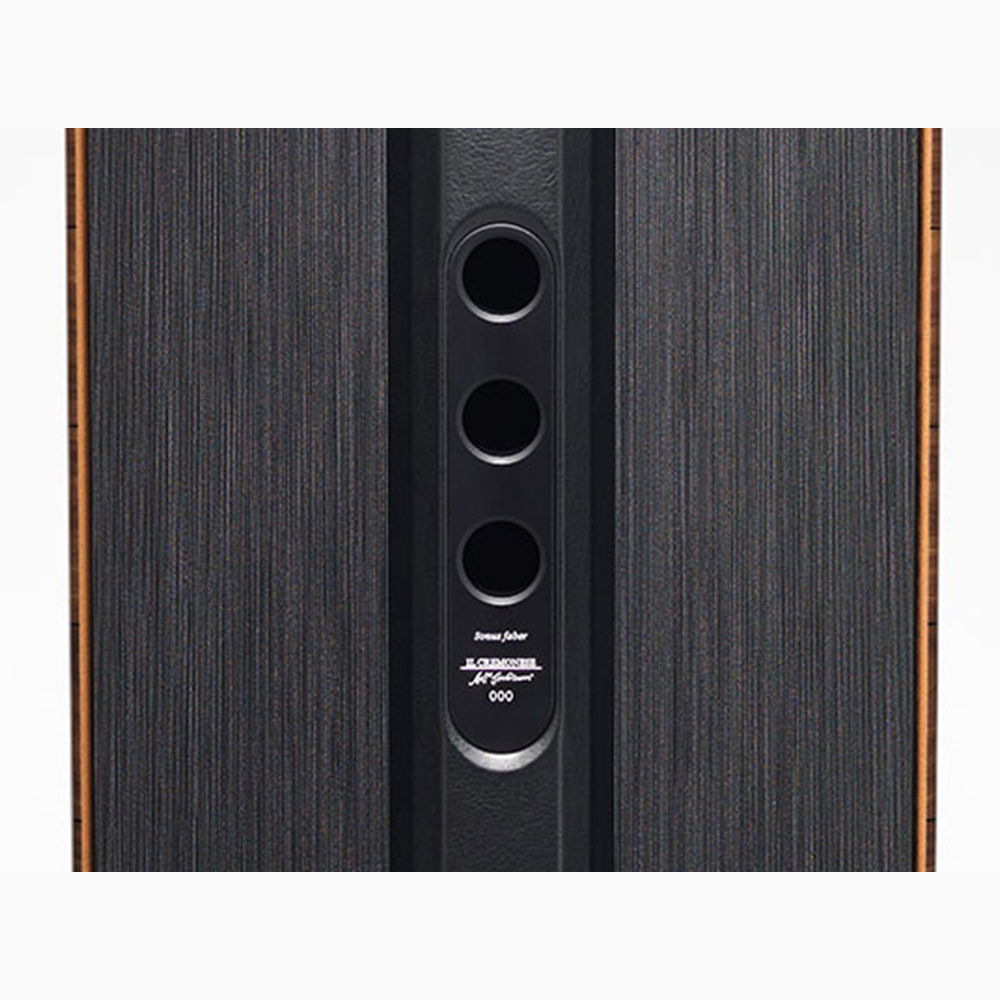 Stealth Reflex
The patented "para-aperiodic" interpretation of the tuned load. Besides allowing for a reduction in the dimensions of the cabinet size, it provides greater extension of the low frequency response and a dramatic containment of every form of distortion; also eliminating spurious "port" noises typical of traditional reflex systems. Thus, also, substantially contributing to the correct sound reproduction.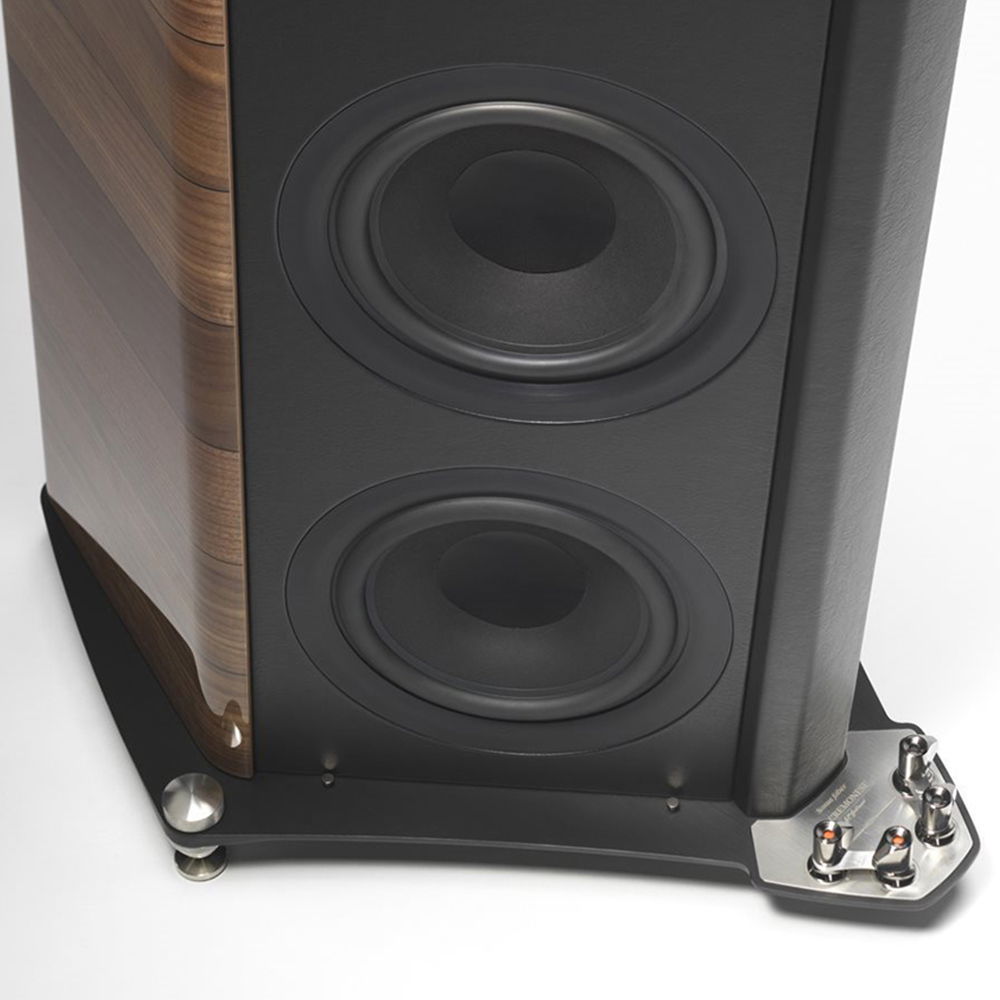 Infrawoofers
SW 22 XT-08 is a powerful 220mm infrawoofer. To obtain maximum rigidity, the structure of the cone is made of a lightweight "sandwich" cone structure of syntactic foam and cellulose pulp. This is also implemented in an independent tuned enclosure, acoustically "amorphous Stealth Reflex" chamber.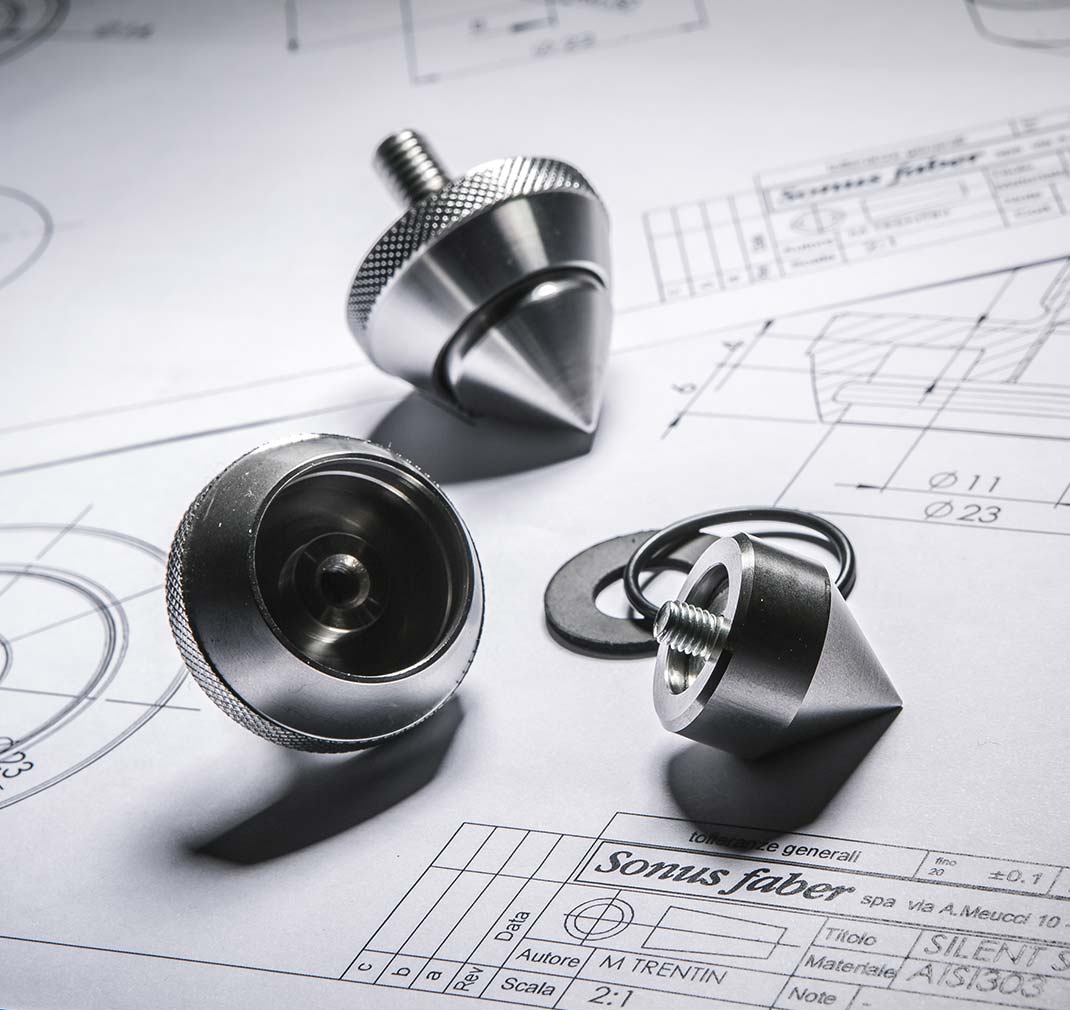 Silent Spikes
Il Cremonese is mechanically decoupled from the floor through a new and innovative version of the patented system Zero Vibration Transmission. The new implementation presents coaxial spikes metal / elastomer / metal that, compared to the previous version implemented on alternate surfaces, guarantees a further simplification in the construction and aesthetic lightness.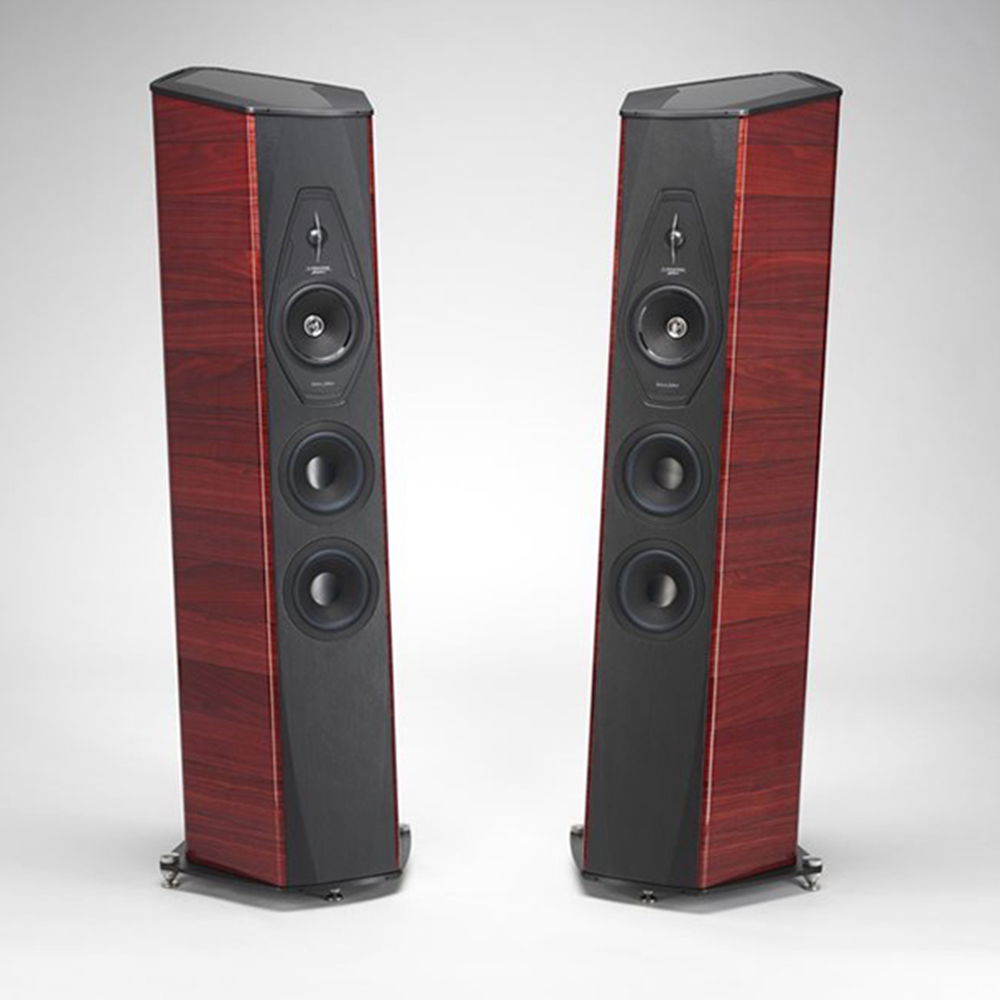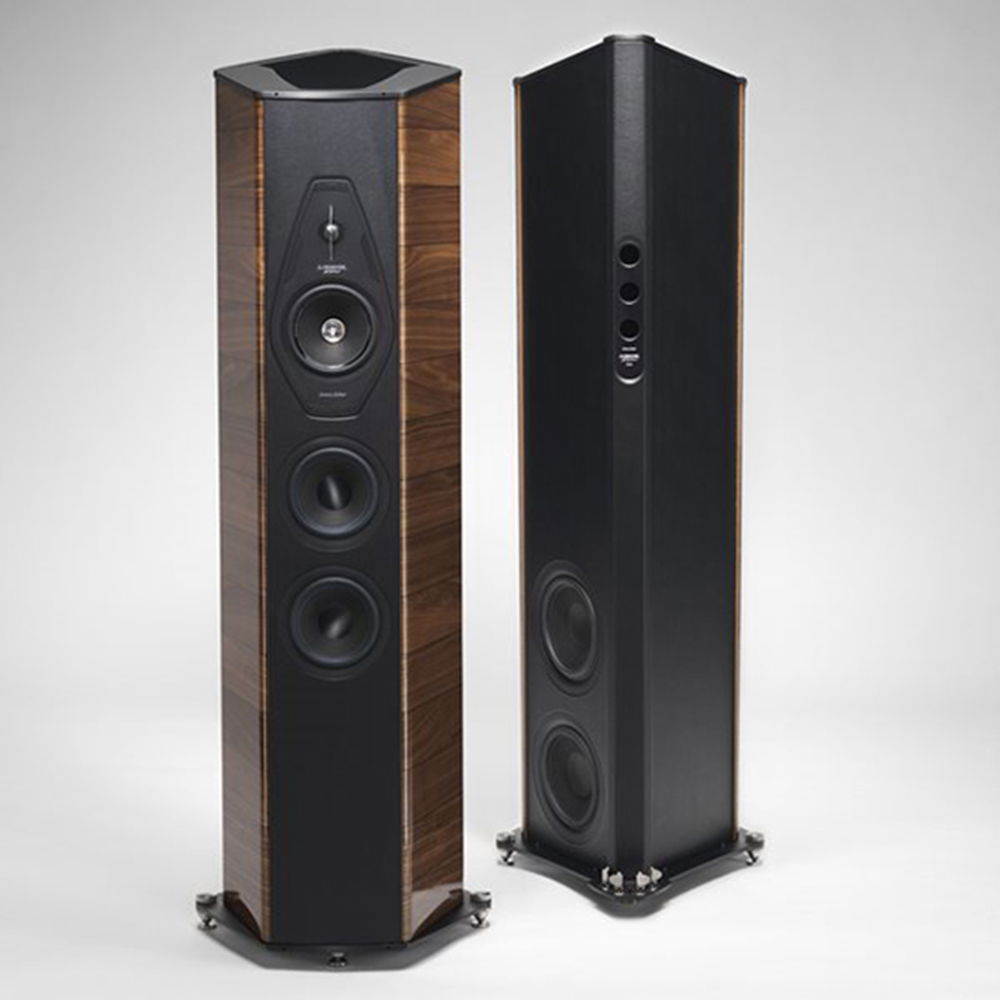 Specifications
SYSTEM: 3.5 way, full para-aperiodic vented box
LOUDSPEAKERS: Tw: H28 XTR-04 DAD Arrow Point, Ø 28 mm / Md: M18 XTR-04 Neodymium Magnet System, Ø 180 mm / W: 2 x W18XTR-12, Ø 180 mm / Sw: 2 x W22XTR-16, Ø 220 mm
CROSSOVER: 80Hz - 250Hz - 2500Hz
FREQUENCY RESPONSE: 25 Hz – 35.000 Hz, tuning port included
SENSITIVITY: 92 db SPL (2.83V/1 m)
NOMINAL IMPEDANCE: 4 ohm
SUGGESTED AMPLIFIER POWER OUTPUT: 100W – 800W, without clipping
DIMENSIONS (HXWXD): 57 x 15,6 x 24.5 in
WEIGHT: 185 lb ea – net weight
AVAILABLE FINISHES: Walnut, Wenge, Red
Availability
The Sonus faber Il Cremonese is available for demo & purchase in-store. Contact us today to schedule your private audition.
Contact Us >
Sonus faber Il Cremonese
A tribute to both history & innovation.