Pro-Ject Head Box S2 Digital | Headphone Amp w/DAC
Pro-Ject Head Box S2 Digital
The Pro-Ject Head Box S2 Digital is a high-performance headphone amplifier with DAC that comes fully equipped for the highest demands of the modern audiophile.
View Product >
"A gatekeeper into the realm of high-performance headphone amplification" – John Darko, Darko Audio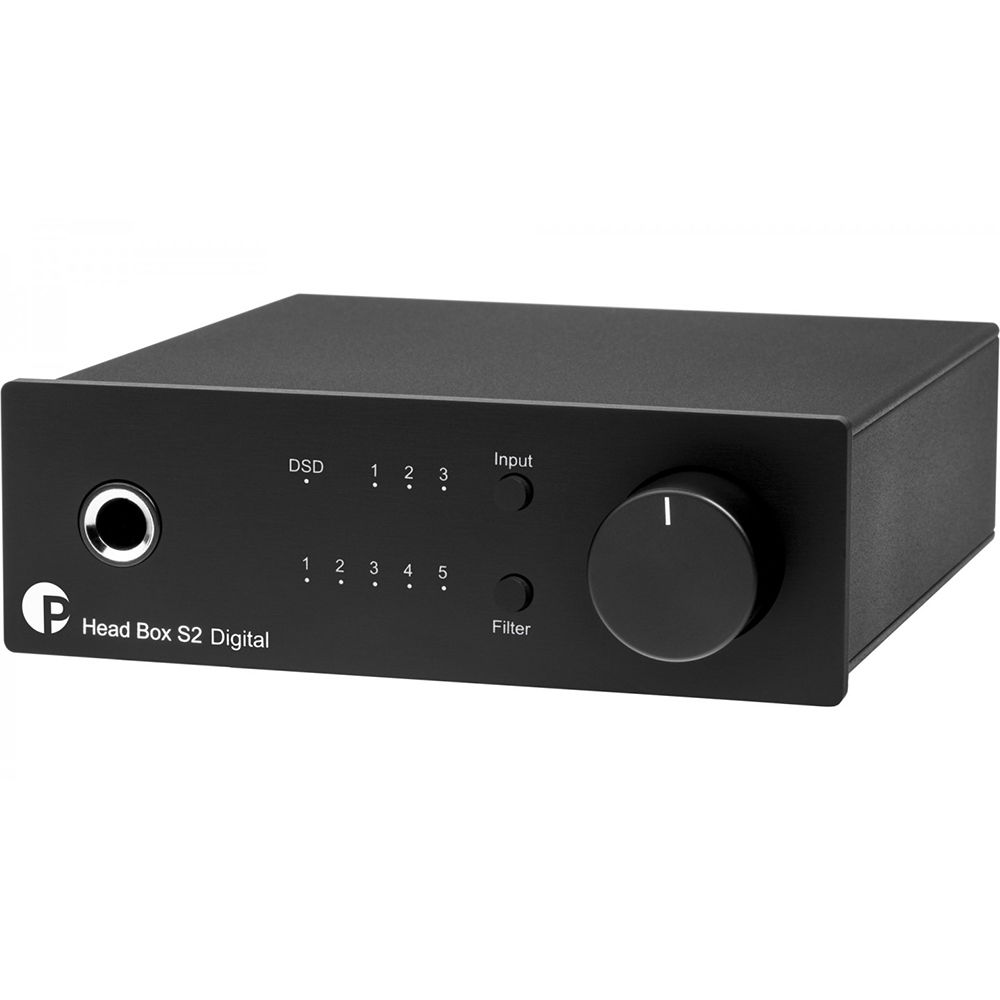 Head Box S2 Digital supports playback for PCM files up to 32bit / 768kHz and DSD decoding up to quad DSD (DSD256). The Head Box S2 Digital also comes with five digital filters for shaping the listener's preferences. The front seated 6.35mm headphone output delivers a clean and precise sound with a musical touch.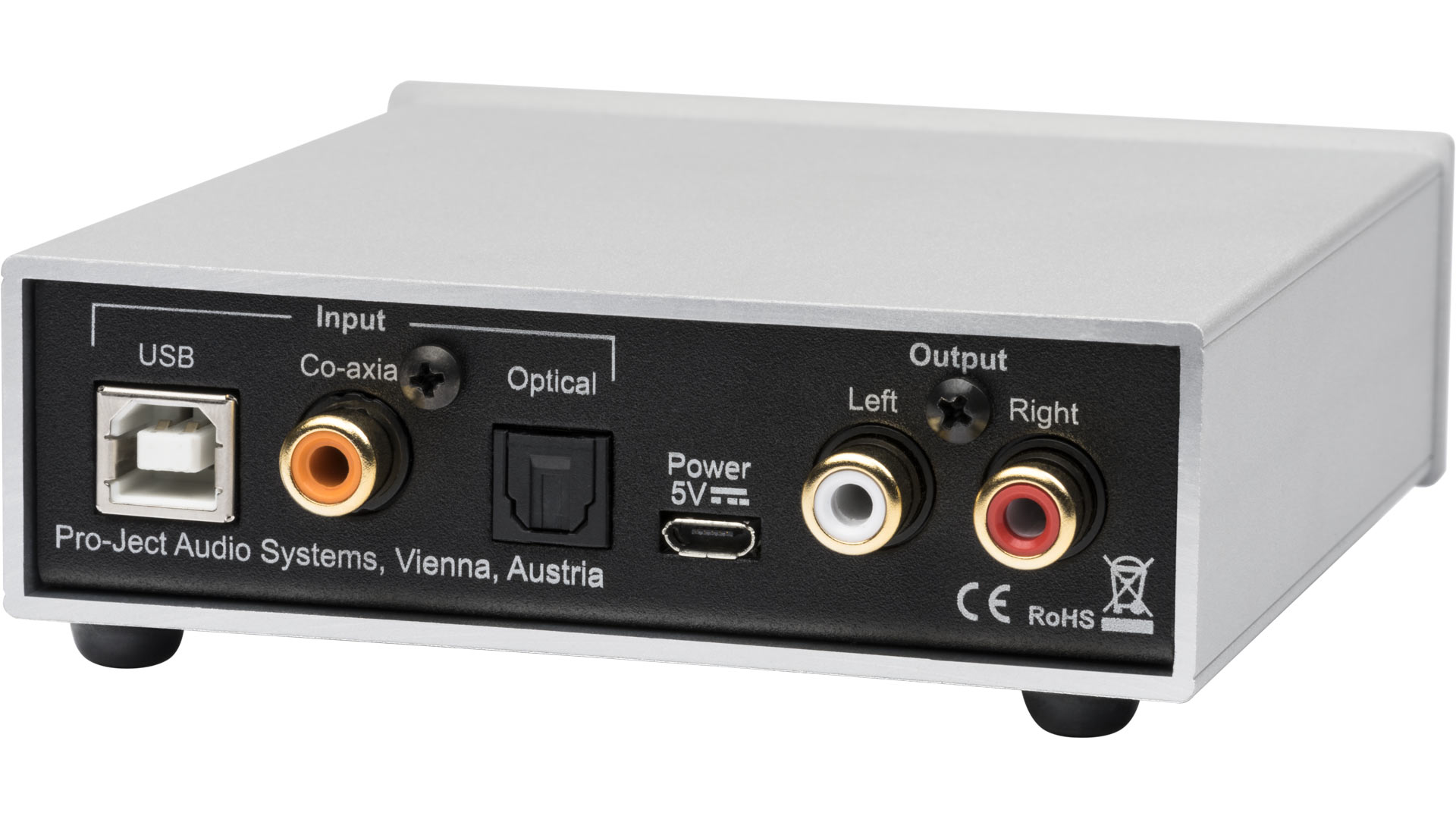 Three digital inputs ensure to connect to any source available, be it a personal computer via the USB B input or a TV set via the optical input. The co-axial S/PDIF input takes all data from a digital transport such as the CD Box DS2 T. The USB input offers full high-resolution support for all files up to PCM 32/768 and DSD256.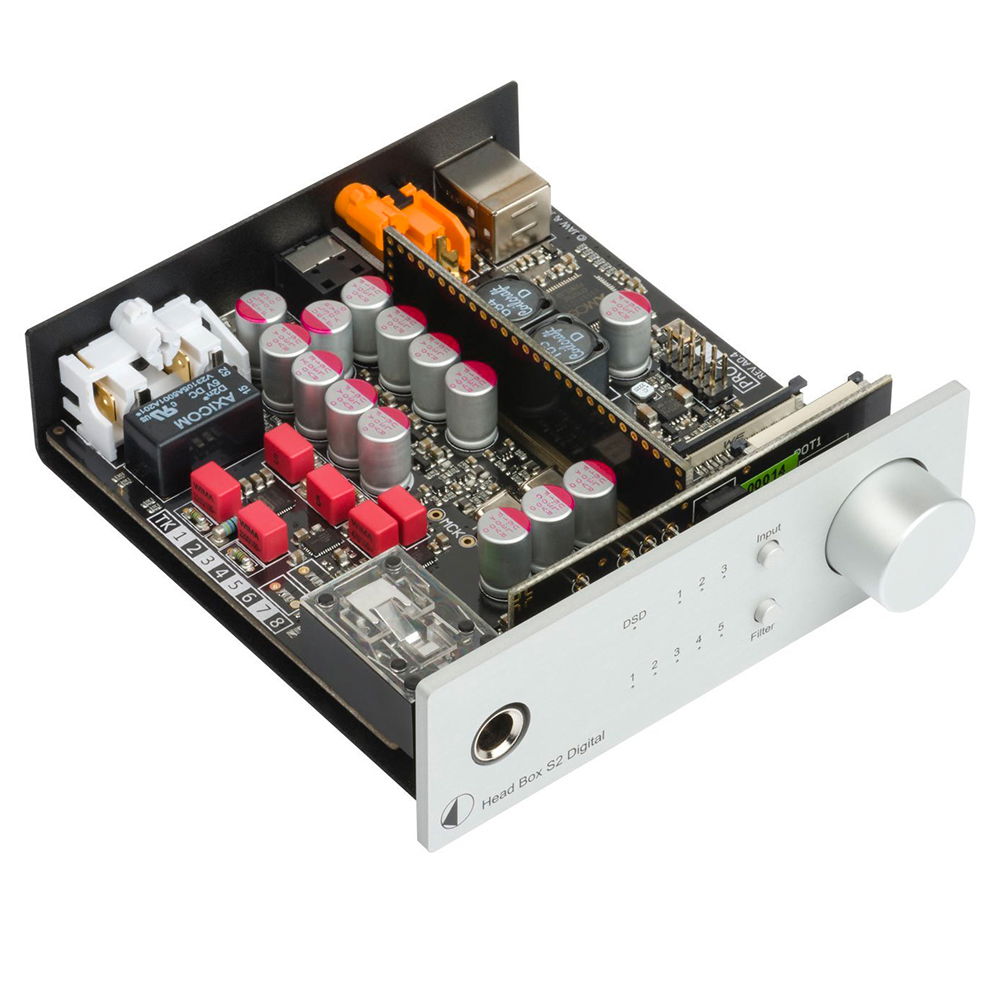 Unwanted noise coming in through USB is double filtered to suppress them to a level where it can't affect audio to realize an undisturbed listening experience. The new aluminum/metal casing ensures the highest aesthetics and protects against vibration and interference!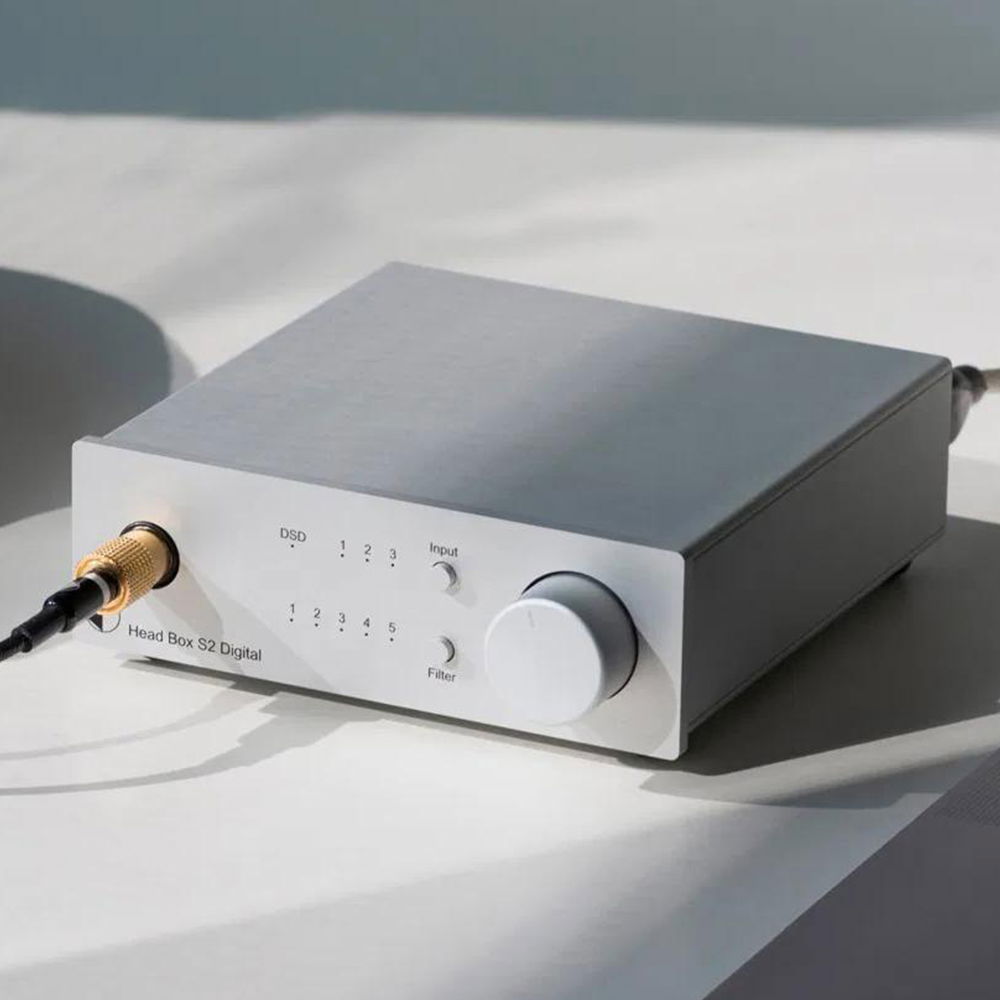 Features
High end ESS Sabre ESS9038 DAC
Proprietary clock circuity design
Organic polymer capacitors and thin film miniMELF resistors
32bit / 768kHz decoding
DSD64, DSD128 & DSD256 (DSD over PCM)
Up to 24bit/192kHz for optical & coax inputs
5 selectable digital filter characteristics
1 proprietary optimum transient digital filter
Headphone output on the front (6.3mm)
Synchronization of all internal oscillators
Jitter as low as 100 Femtoseconds!
Gold plated four layer PCB
Full alu/metal sandwich casing in silver or black
Handmade in Europe
Availability
The Pro-Ject Head Box S2 Digital is available for purchase in-store or online. Questions before purchasing? Contact us now.
Contact Us >