McIntosh MT2 | Precision Turntable
McIntosh MT2 | Precision Turntable
The McIntosh MT2 Precision Turntable combines the latest in turntable technology and design to deliver both superb performance and accurate playback.
View Product >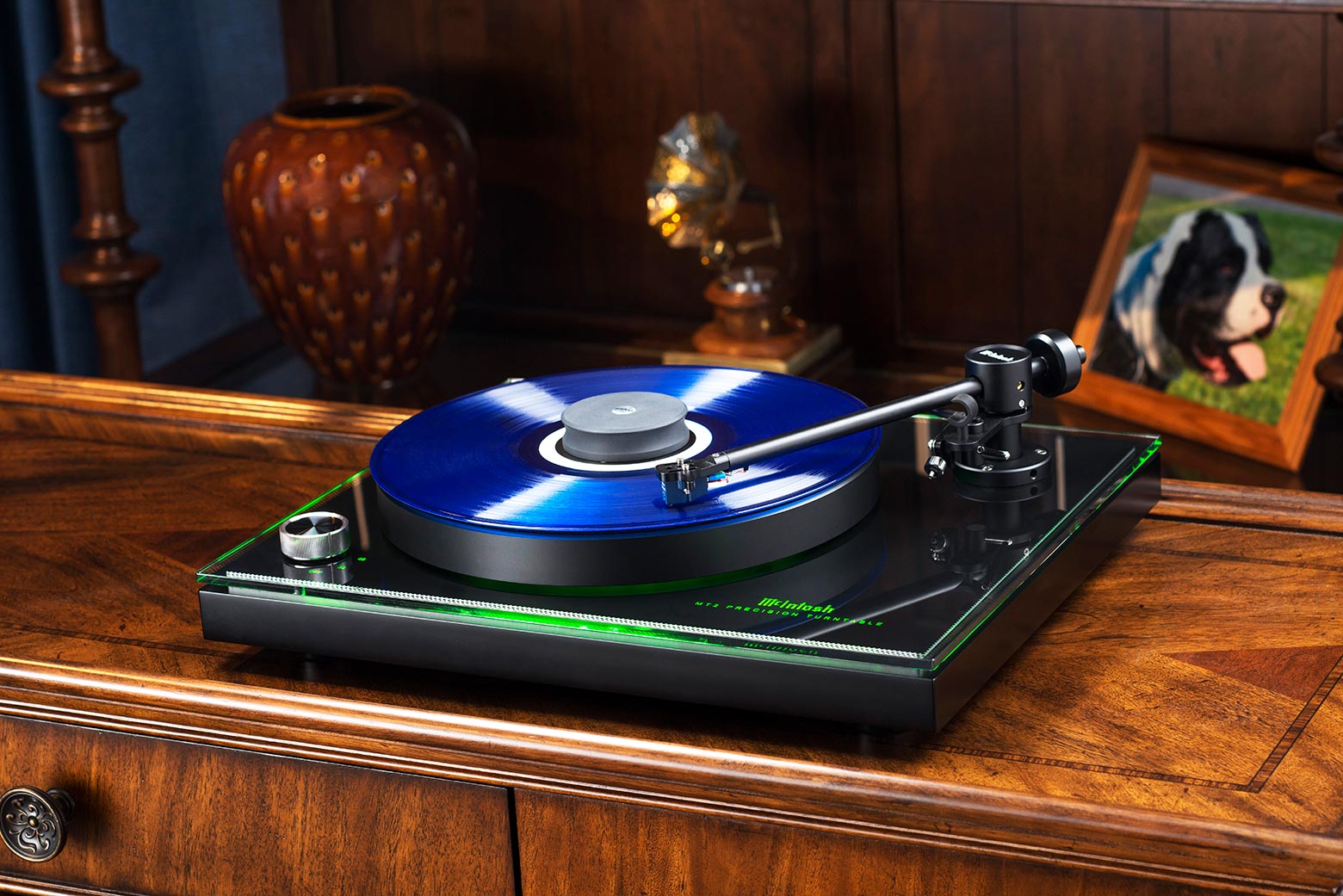 The MT2 is a great way to upgrade your home audio system to play vinyl albums. A full complement of features allows for all recordings to be reproduced with flawless realism. Its advanced electronic and mechanical design will give you many years of smooth, trouble-free operation. A subtle green glow emanates from under the platter and the outside edges of the plinth for a touch of refined ambiance.
A "well built, great sounding record player" that's "made for people who love vinyl... rich sound, solid bass and comfortable sound balance." - Lyd & Bilde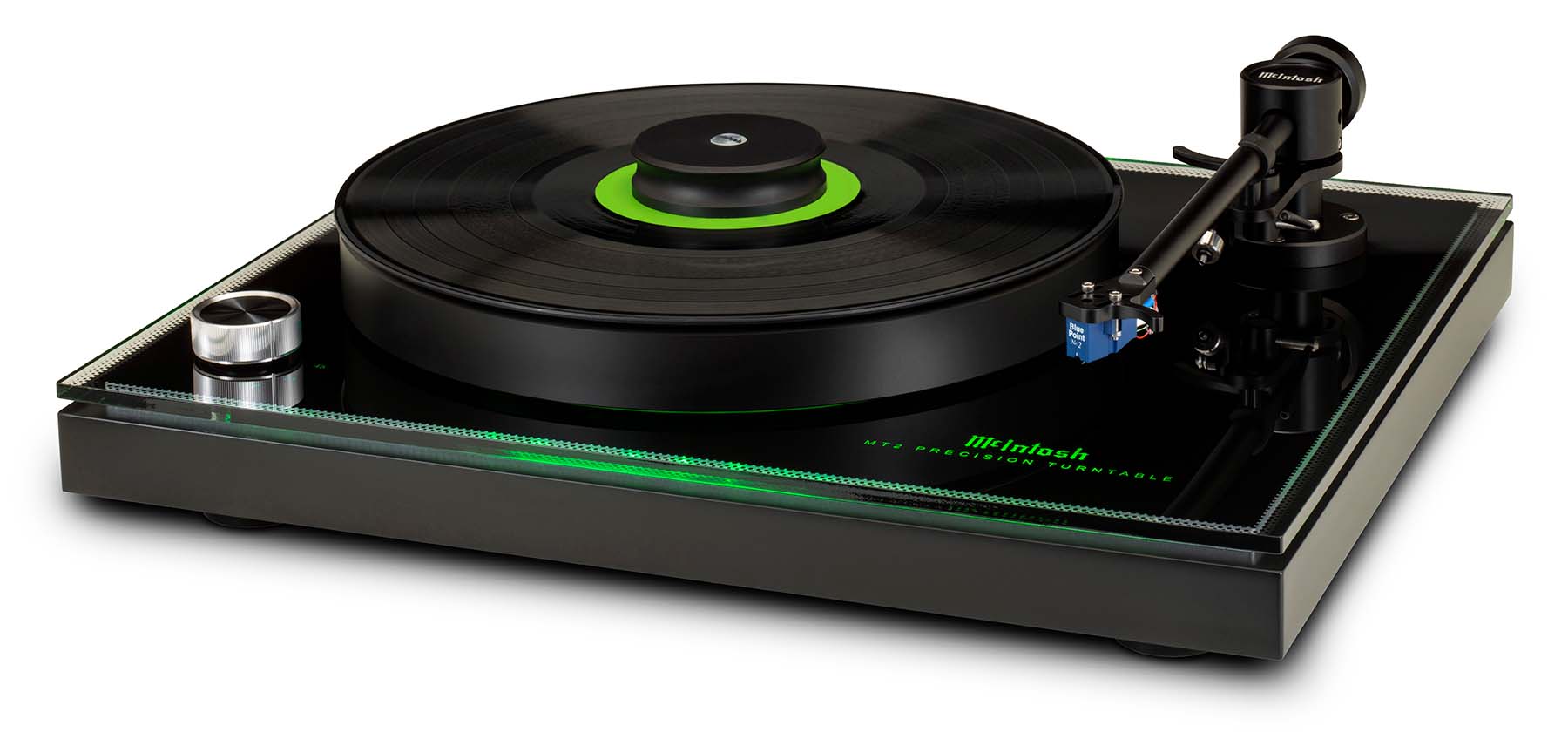 The MT2 plays both 33-1/3 and 45 rpm records. It's virtually ready to use out of the box with just a few setup steps to complete and then you'll be enjoying your vinyl in no time.
The MT2 comes with a moving coil cartridge that has a high enough output to make it compatible with not only moving coil phono inputs but also moving magnet inputs.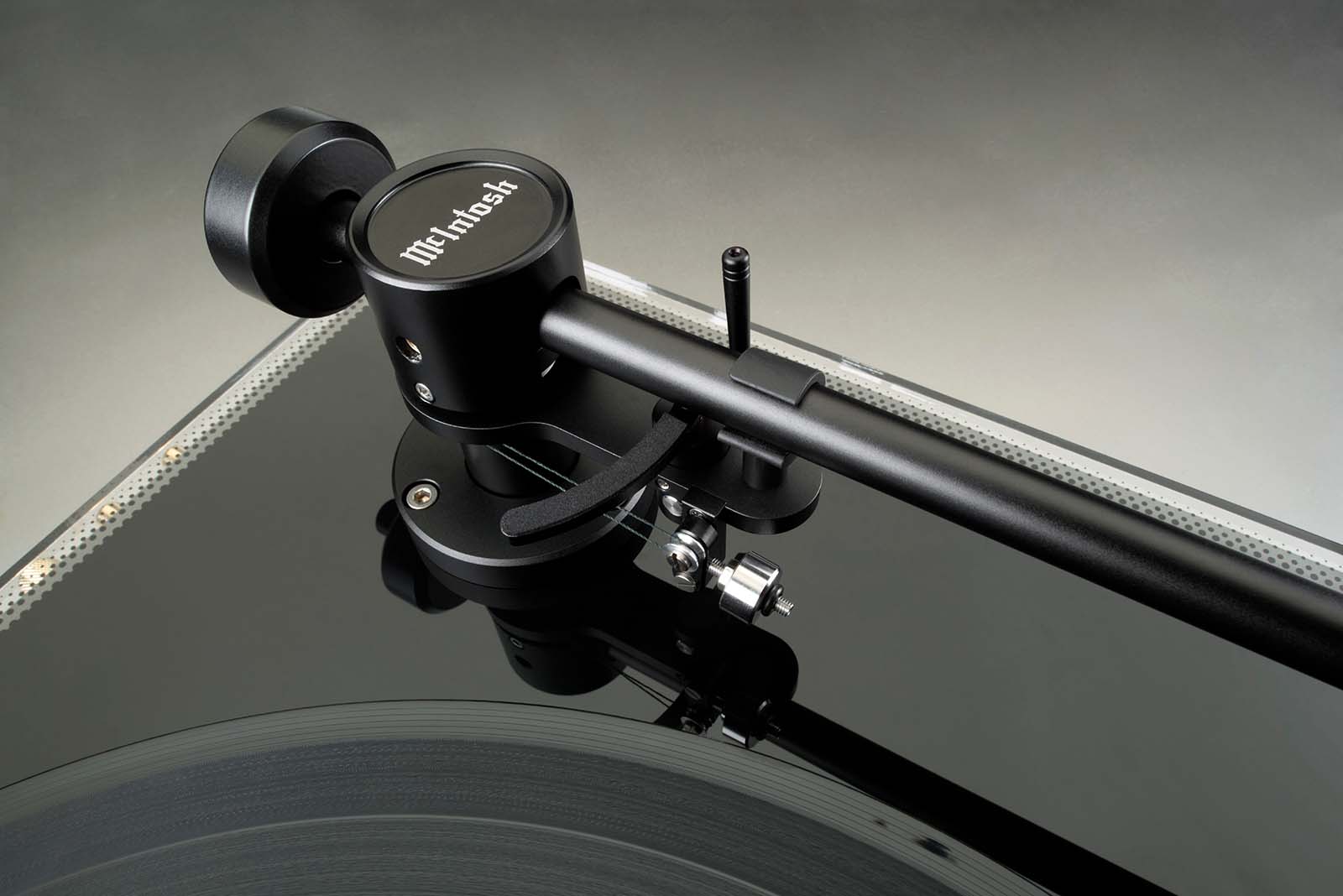 The tonearm is constructed from dural-aluminum with special damping materials and is light weight yet highly rigid.
"McIntosh uses the word 'precision' in its description of this deck - we'd add rock-solid. It laid open a classic rock mix with a combination of solidity to the bass elements and precision to the highs in a sound which was often too enjoyable to analyse; LPs came and went with very few review notes going down on paper, such was our distraction by the MT2's presentation." - Sound+Image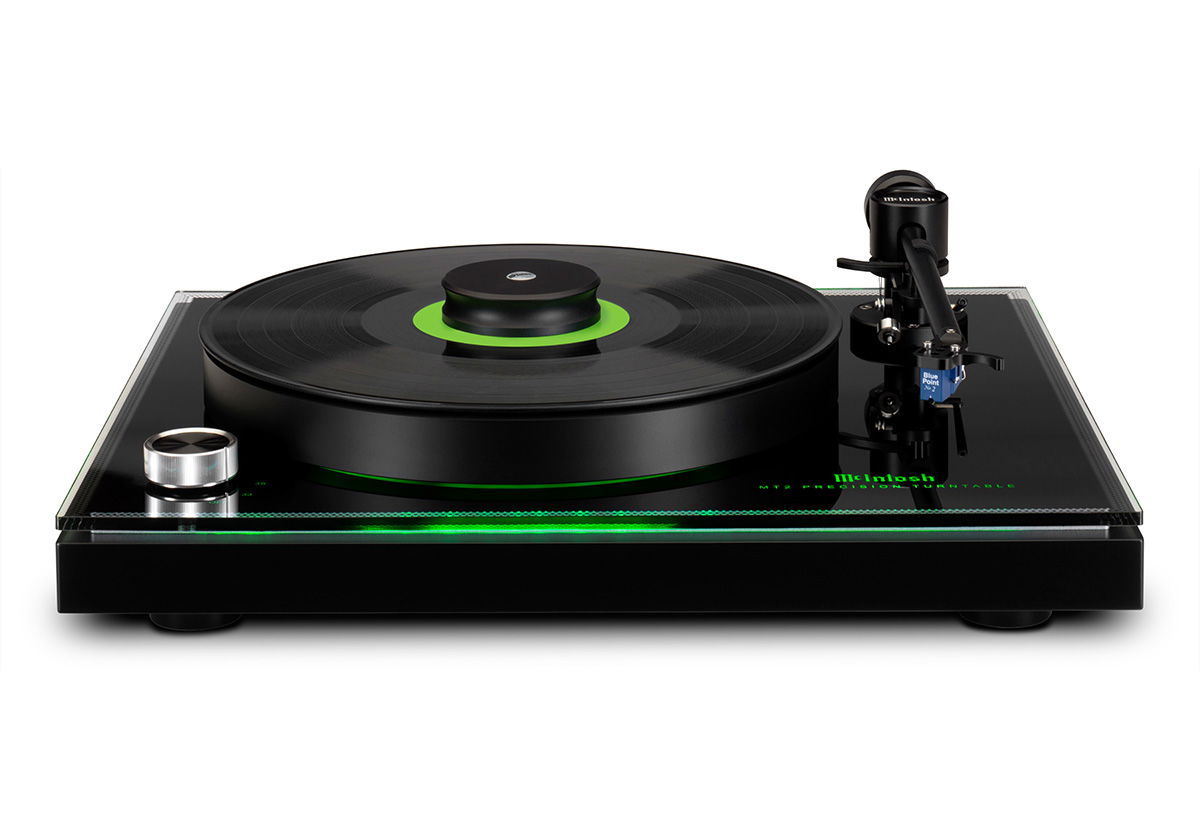 The belt driven, solid black outer platter is made from a special dynamically balanced polyoxymethylene (POM) and is over 1" thick. The inner platter is made of CNC-precision milled aluminum. The platters rotate on a polished and tempered steel shaft in a sintered bronze bushing.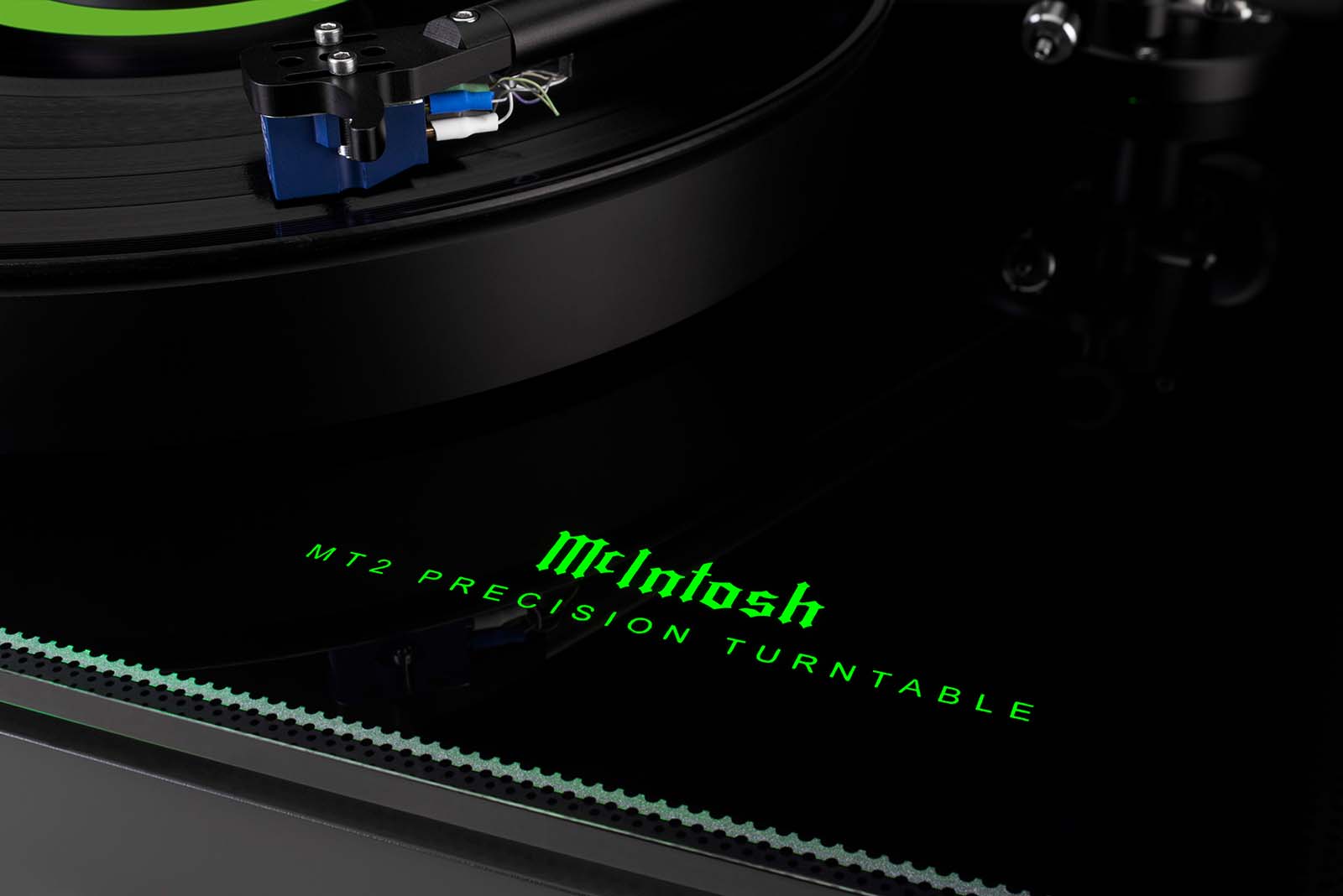 The MT2 turntable is compatible with a variety of McIntosh phono preamplifiers, stereo preamplifiers, integrated amplifiers and home theater processors with phono inputs; virtually any of Mc's amplifiers and speakers can be used to complete your audio system.
Availability
The McIntosh MT2 Turntable is available for demo & purchase in-store. Contact us today to schedule your private audition.
Contact Us >