McIntosh MC3500 MKII | An Icon Returns
McIntosh MC3500 MKII
Inspired by the original 1968-71 MC3500 – the Amplifier that Inspired a Generation
View Product >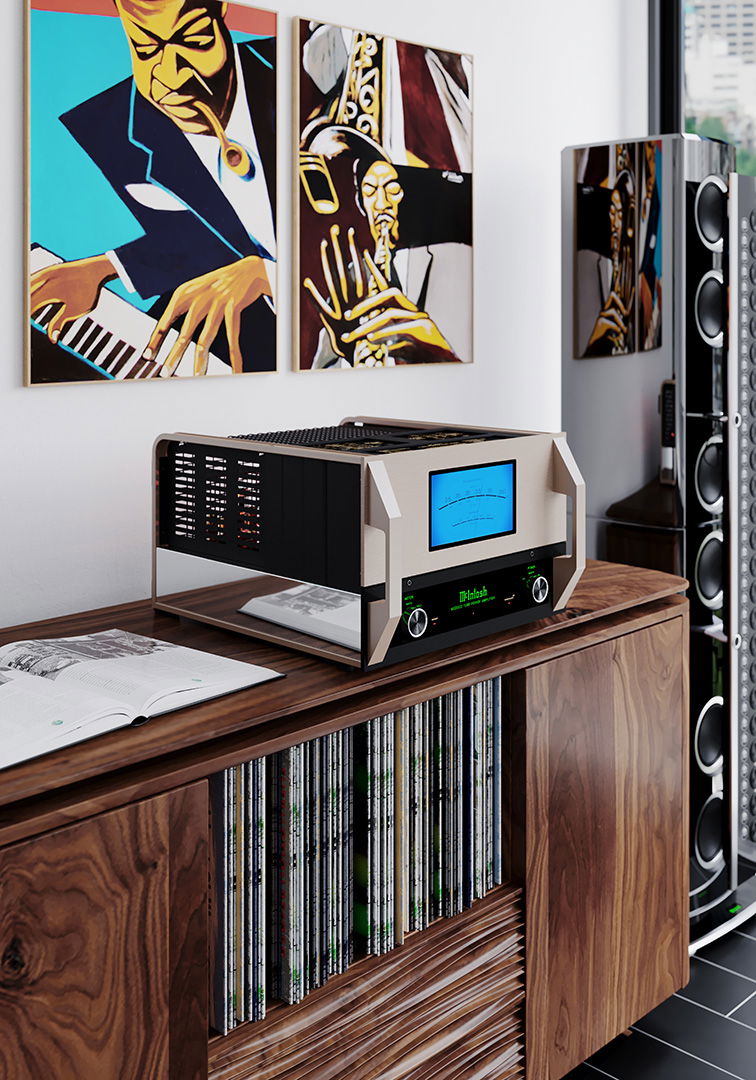 Inspired by the amplifier that inspired a generation.
There's no denying the historic significance of the 1969 Woodstock Music and Art Fair. With an unexpected crowd of over 400,000 people, there was a lot that could have gone wrong – and some things did. One aspect that's nearly universally agreed upon was how great all the musicians sounded. That sound quality is thanks in part to the McIntosh MC3500 Vacuum Tube Amplifiers that exclusively powered the sound system used at Woodstock.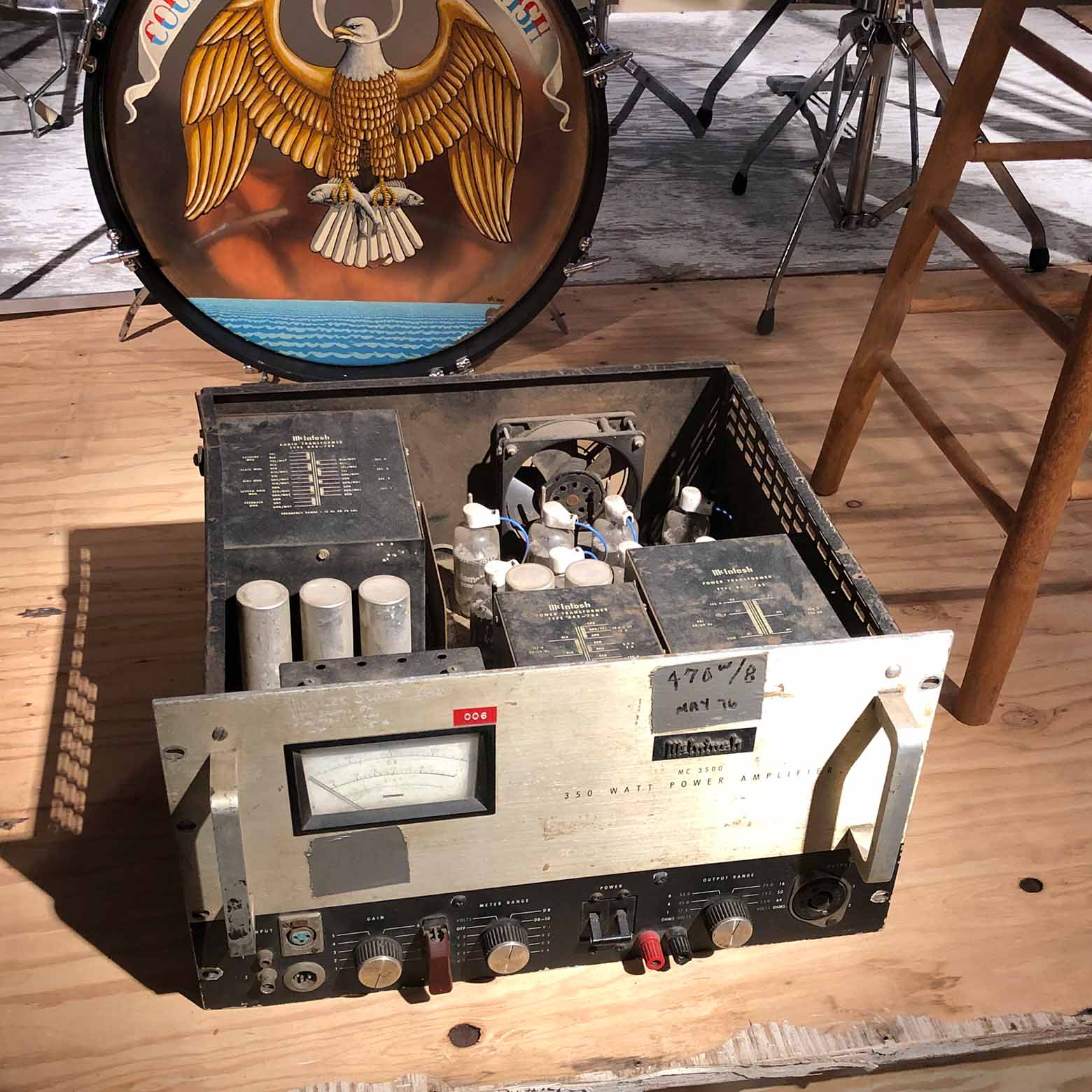 It was at a 2019 event to celebrate the 50th Anniversary of Woodstock where McIntosh President Charlie Randall, realizing the historical importance of the MC3500, first dreamed of bringing it back into production. That proved no easy task considering it was first designed over 50 years ago. But after more than two years of development, that dream has become reality as McIntosh is proud to announce the MC3500 Vacuum Tube Amplifier Mk II.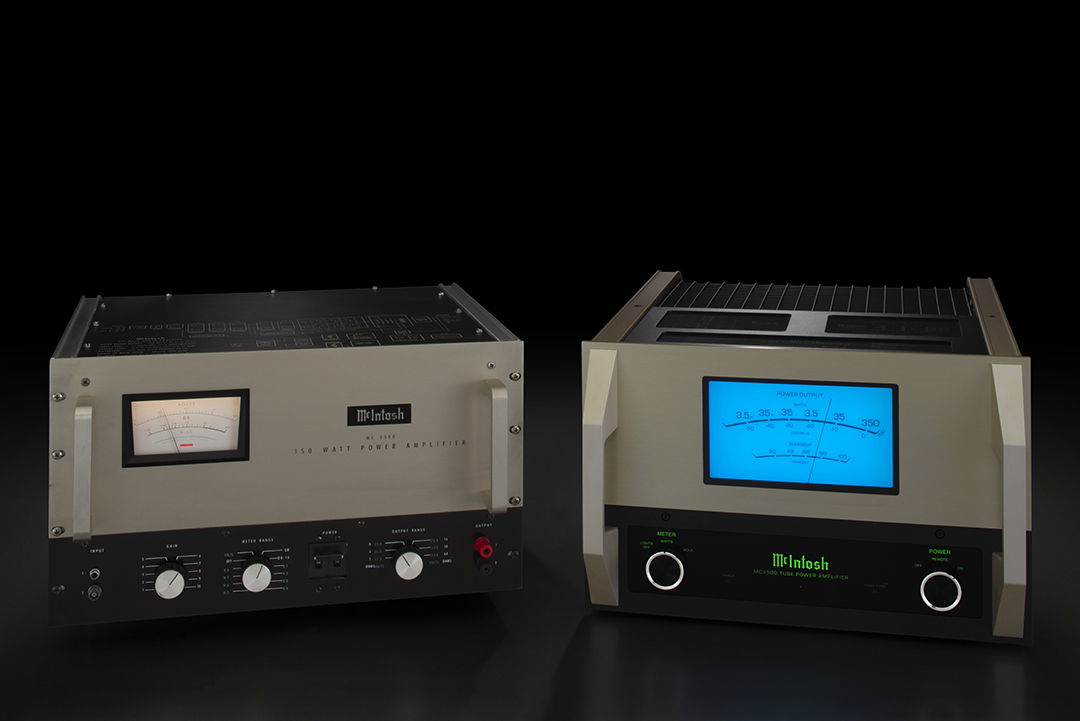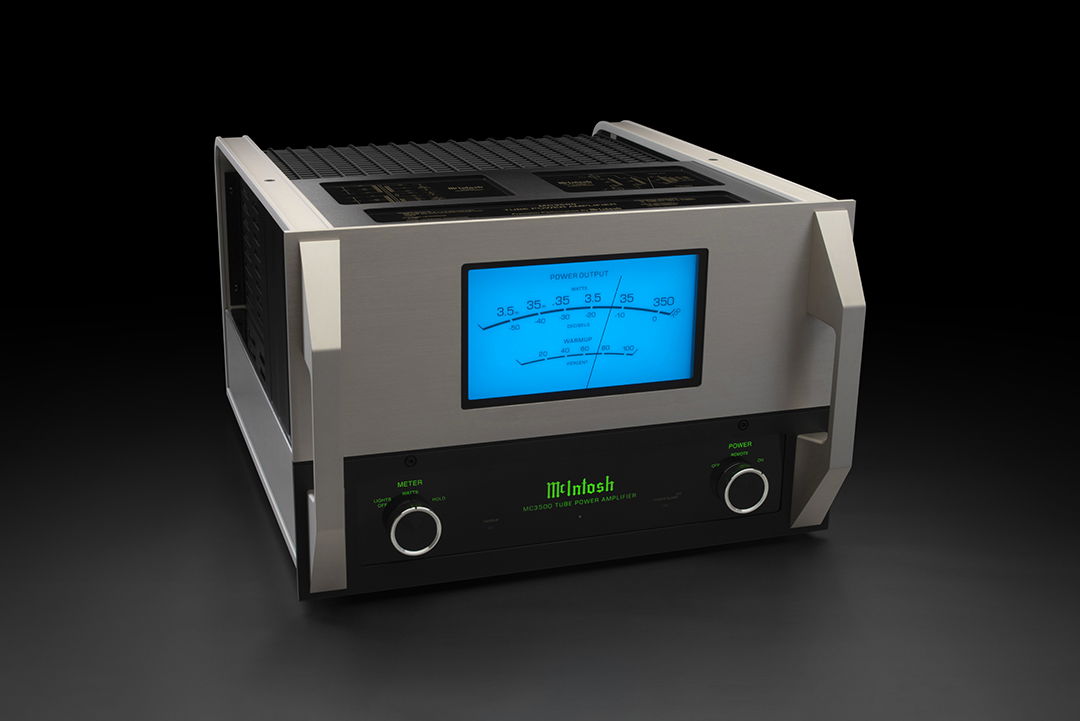 The MC3500 Vacuum Tube Amplifier Mk II is a conservatively rated 350-watt monoblock amplifier that takes its inspiration from the original 1968-71 MC3500.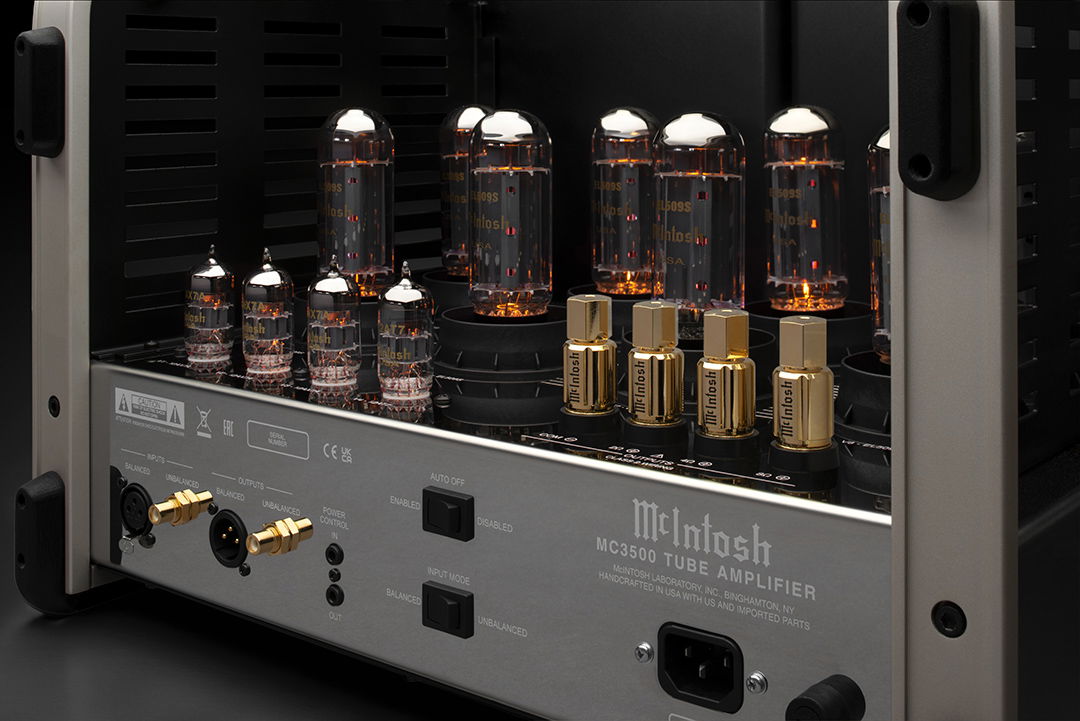 The MC3500 Mk II is powered by eight EL509S high-power output vacuum tubes. The EL509S tube was chosen specifically due to it having many similar qualities and characteristics of the 6LQ6 "sweep tubes" used on the original MC3500.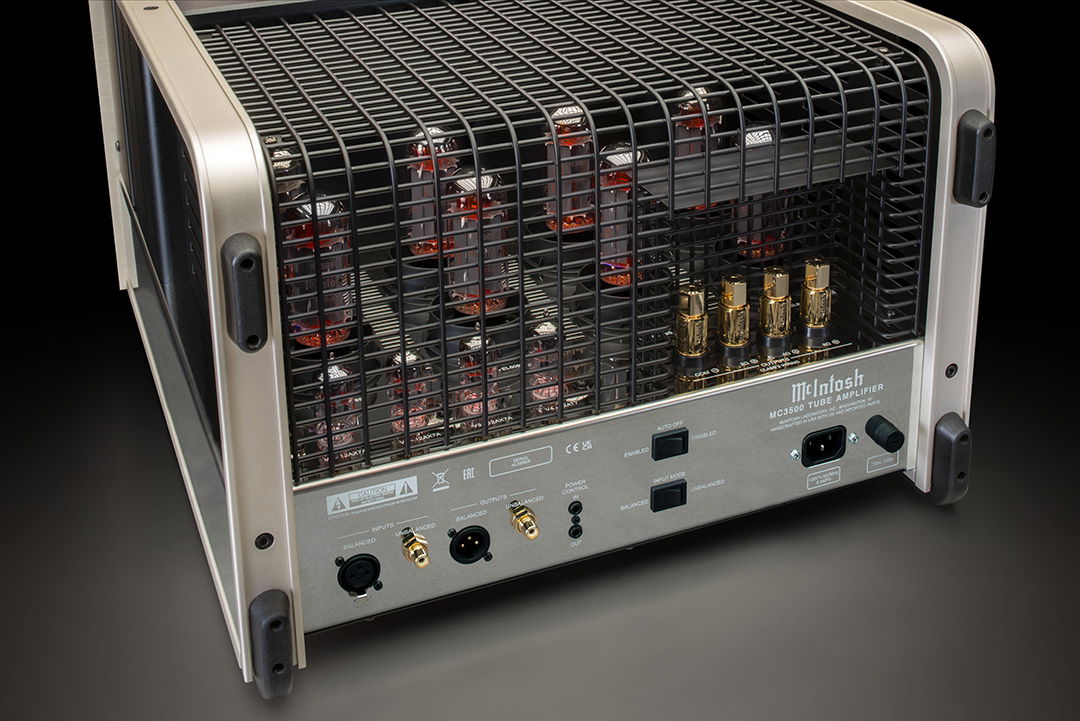 Exclusive McIntosh Power Guard Screen Grid Sensor™ (SGS) technology is included in the MC3500 Mk II. Power Guard SGS helps prevent premature vacuum tube failure by monitoring the screen grid current in the output vacuum tubes.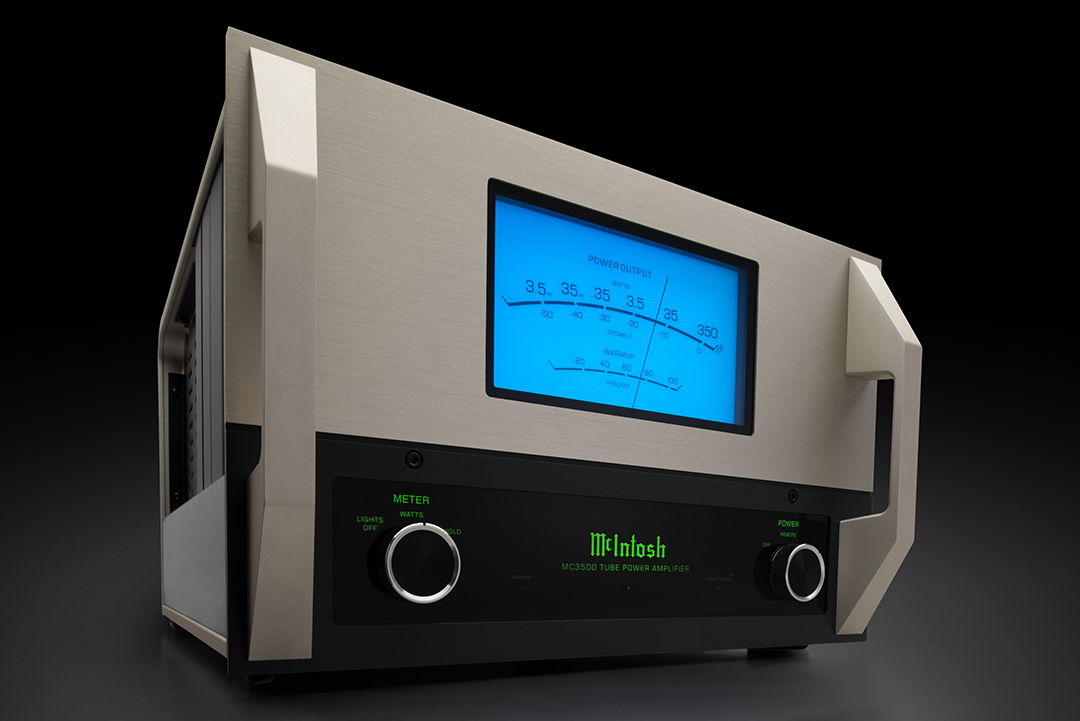 Just as the original MC3500 did, the Mk II version has an output meter, though it's larger and centered on the front panel instead of offset to the left side. This makes the meter easier to read and presents a symmetrical look in a typical 2-channel stereo system layout.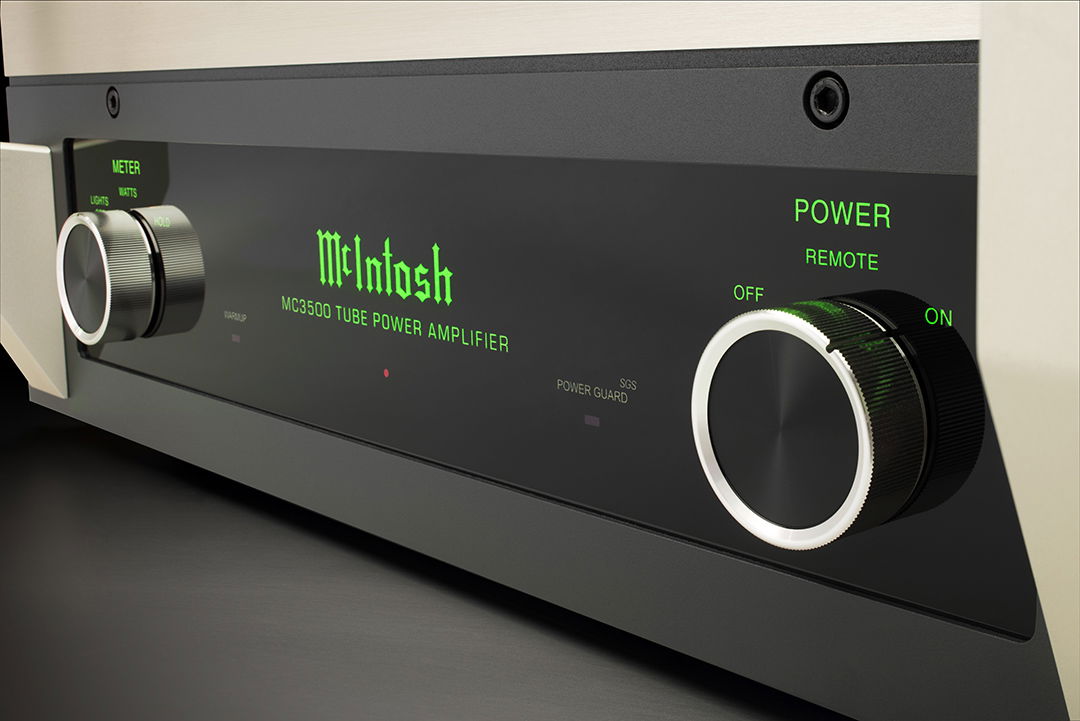 The MC3500 Mk II is both a thoroughly modern and thoroughly retro amplifier. It's inspired by the amplifier that helped inspire a generation.
Availability
The McIntosh MC3500 MKII is expected to start shipping in December 2021 and will be available for purchase in-store. Contact us for more information.
Contact Us >