McIntosh MA252 vs MA352 | Which Should I Choose?
MA252 vs MA352 | Which Should I Choose?
When the McIntosh MA252 was released, it was to great acclaim and fanfare. The MA352 followed shortly after, and both models remain customer favorites. But, what are the differences between the MA252 & MA352, and how do you know which model is right for your needs? We'll take a closer look in this blog.
Contact Us >
Design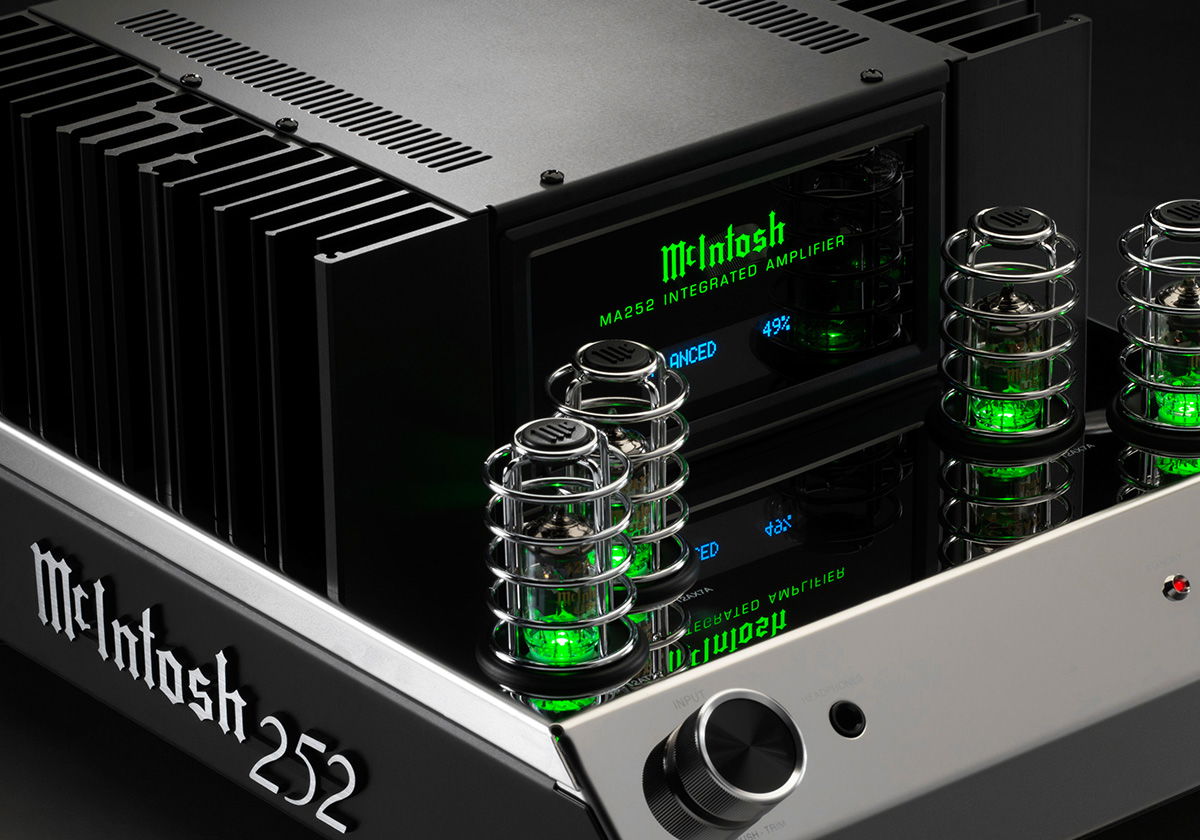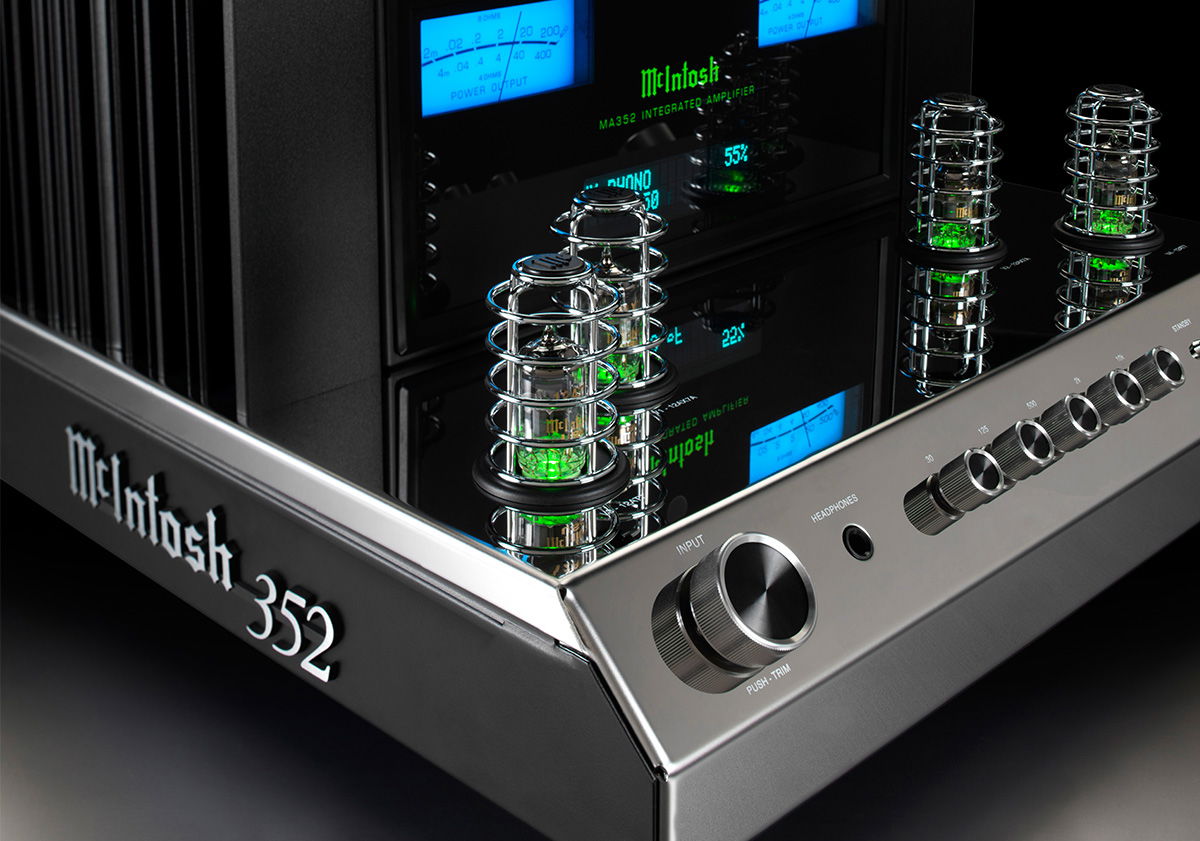 Hybrid By Design
Both the MA252 & MA352 are a hybrid design that combines the finest of vacuum tube and solid state audio design principles. The result are eye-catching amps that enjoy the best of these two opposing audio philosophies - all while reproducing music at the highest quality level.

Both the MA252 & MA352 have a vacuum tube preamplifier section that is powered by a pair of 12AX7A and a pair of 12AT7 vacuum tubes; both also have an output stage that is a direct coupled solid state amplifier.
"Want valve [vacuum tube] sound with solid state power and reliability? McIntosh have a long history in both fields and bring their expertise to glorious fruition in the audacious MA352 hybrid amplifier, packed with power, glowing valves and the expansive sound they enjoy... The MA352 is an amplifier that we thought was glorious in both appearance and sound." Named Best Hybrid Amplifier 2020. – Hi-Fi World
Power
Power Output per Channel
MA252:
100 watts into 8 ohms / 160 watts into 4 ohms

MA352:
200 watts into 8 ohms
320 watts into 4 ohms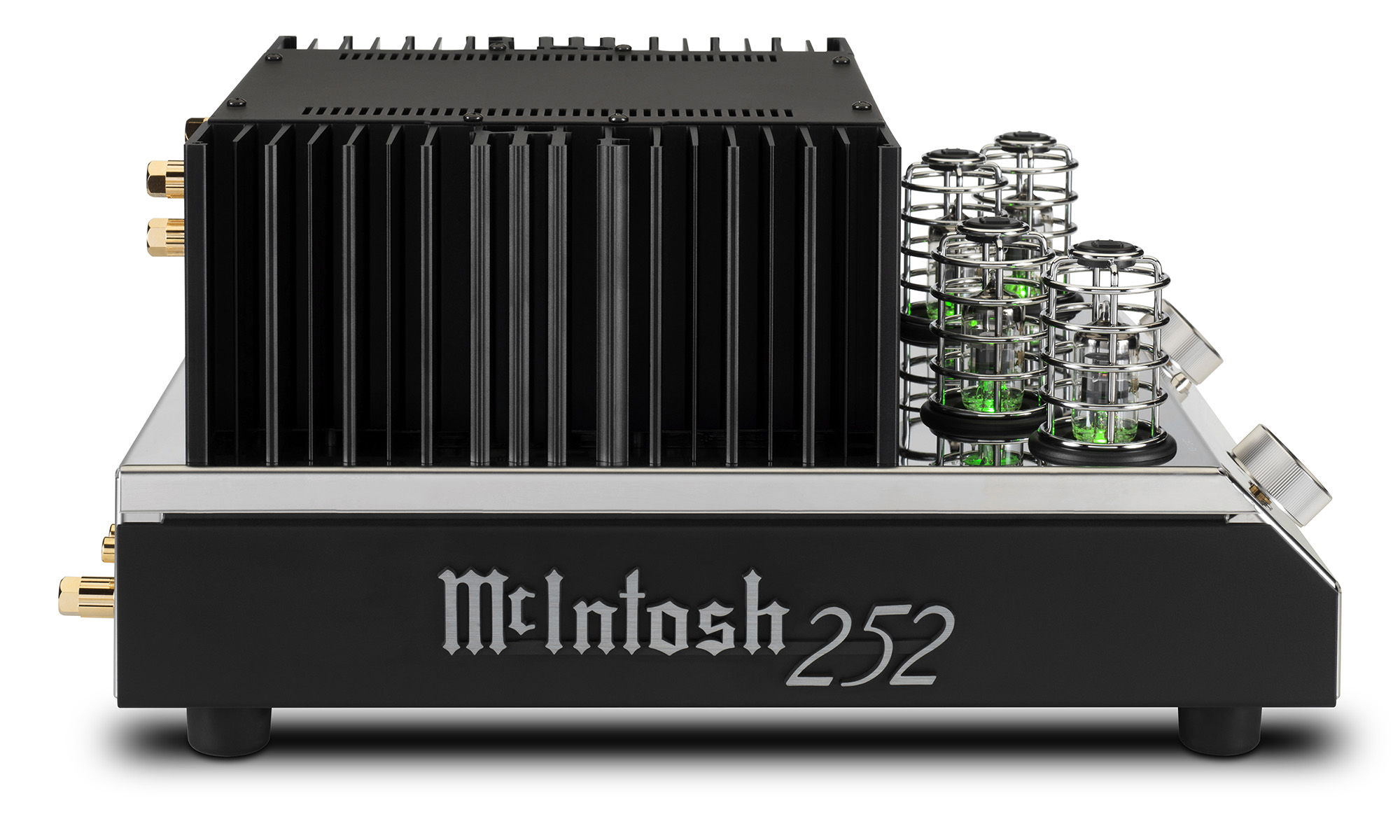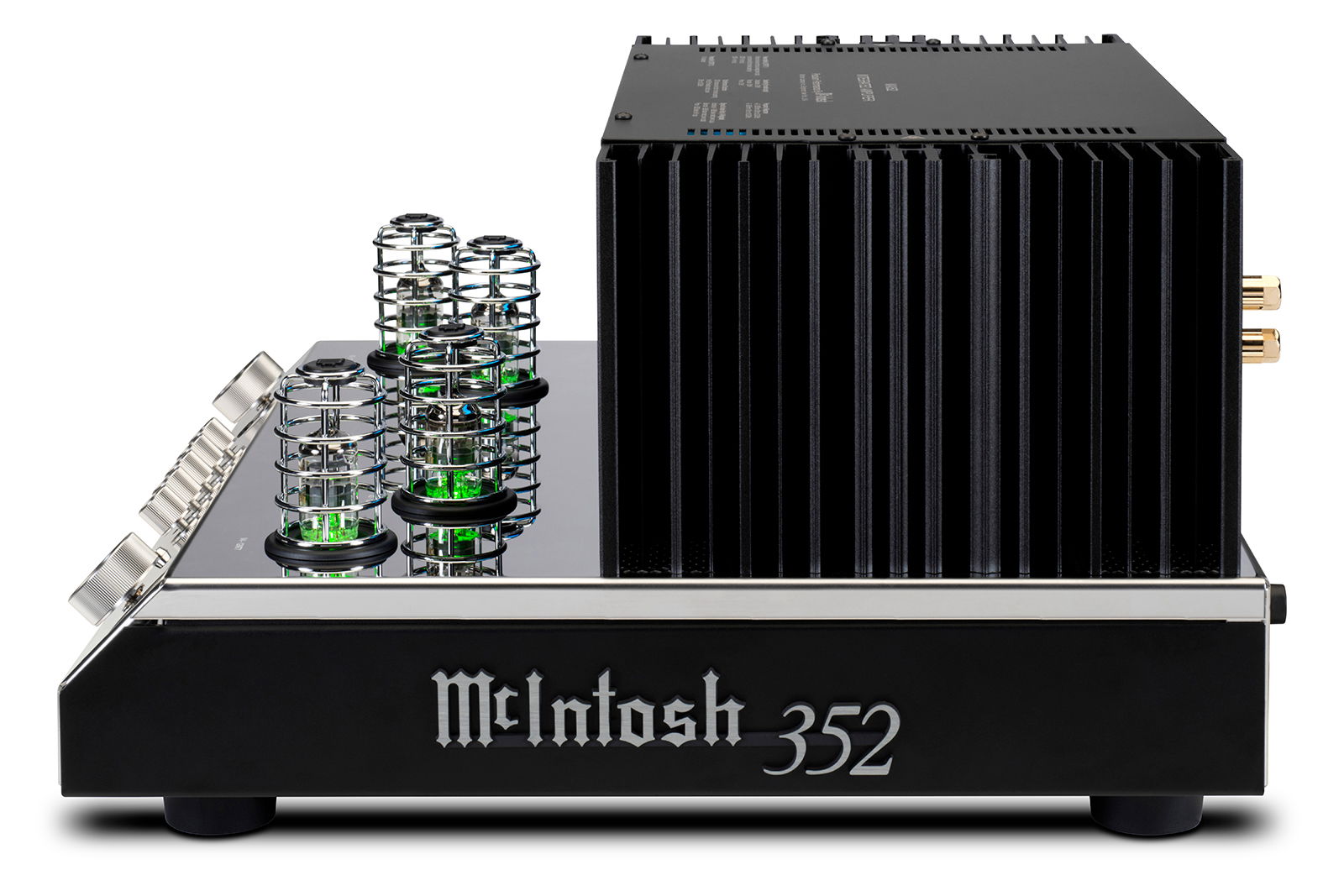 A "beautifully designed amplifier" with a "relaxing approach to the music, but still it plays with control and power." It is "pure pleasure for the ears." Awarded 5 Stars. - Stereo+
Tone Controls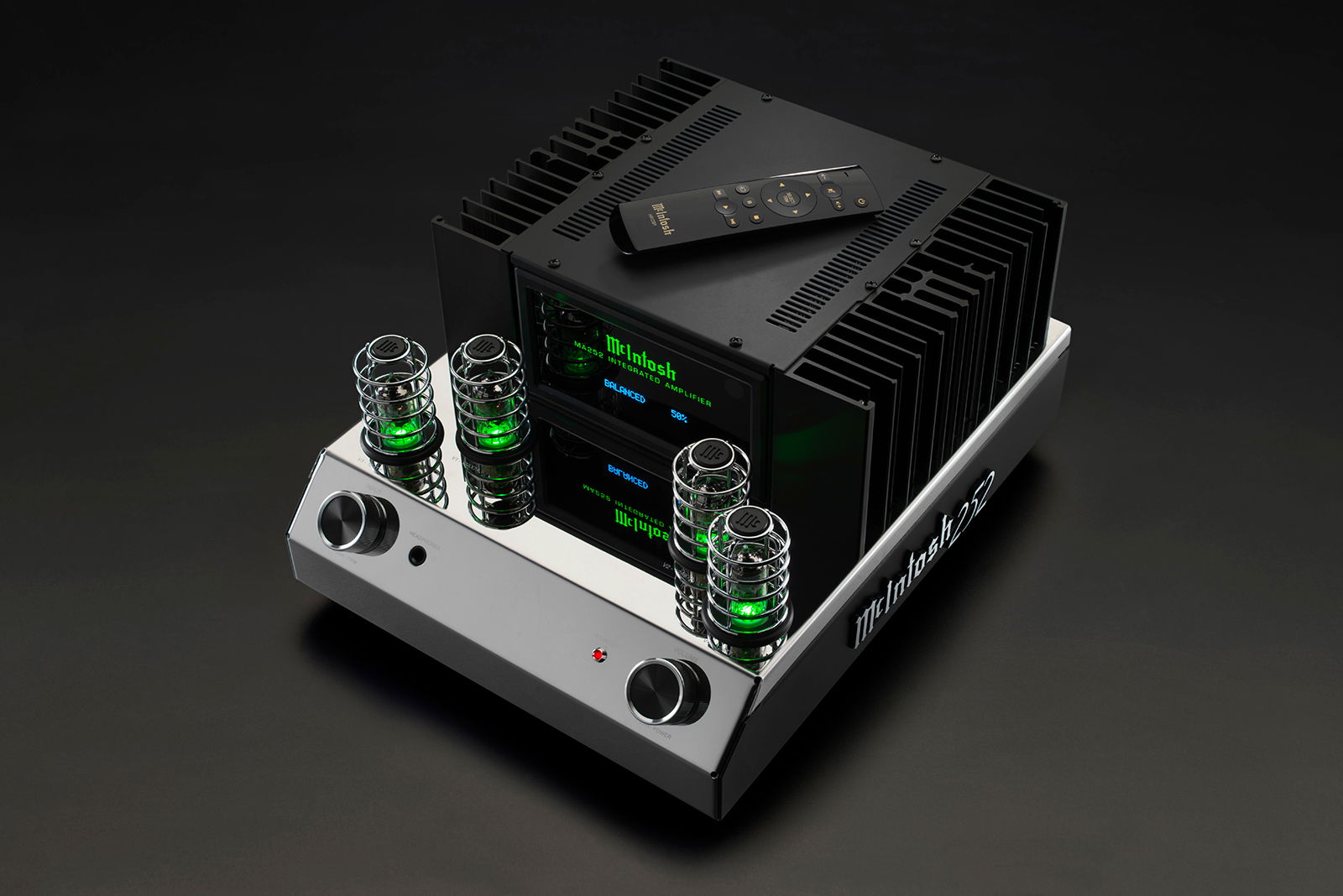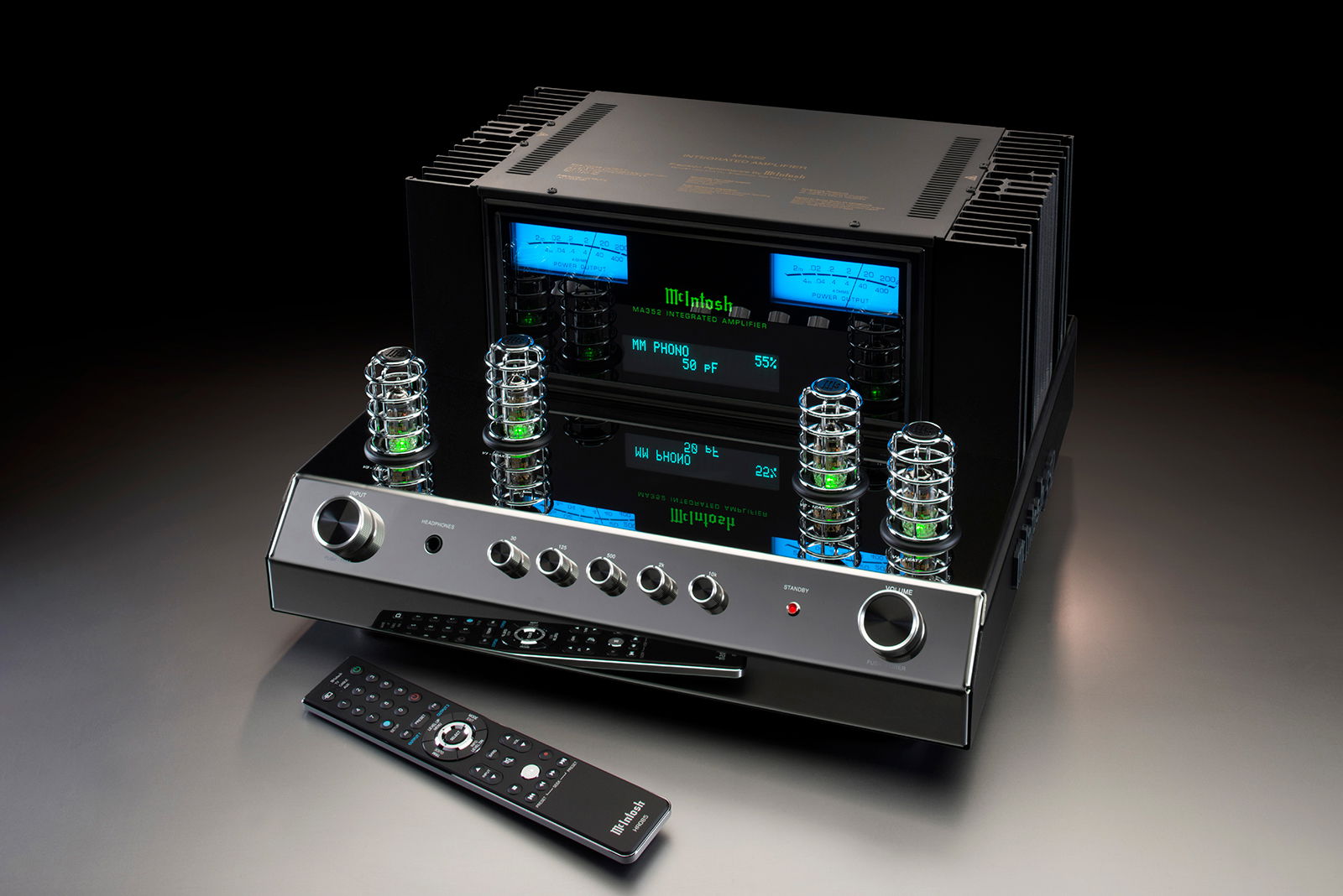 Refine Your Listening
In the MA252, bass and treble tone controls help fine tune your music to your personal preferences.

The MA352 expands these capabilities with a 5-band analog tone control that allows for manual adjustment of your favorite recordings.
The MA352 "allows you to experience music to the fullest by letting the dynamics and all the energy, as well as the subtleties and slightest nuances, be expressed freely. The width of the soundstage, balance of the frequency ranges, precision of the timbres, impact of the lows and clarity of the highs: the McIntosh MA352 combined all of these qualities with ease, no matter the style of music we listened to." - Son-Vidéo
Output Meters
While the MA252 does not have output meters, the MA352 features dual-scale blue watt meters that give an accurate readout of power output for both speaker impedances.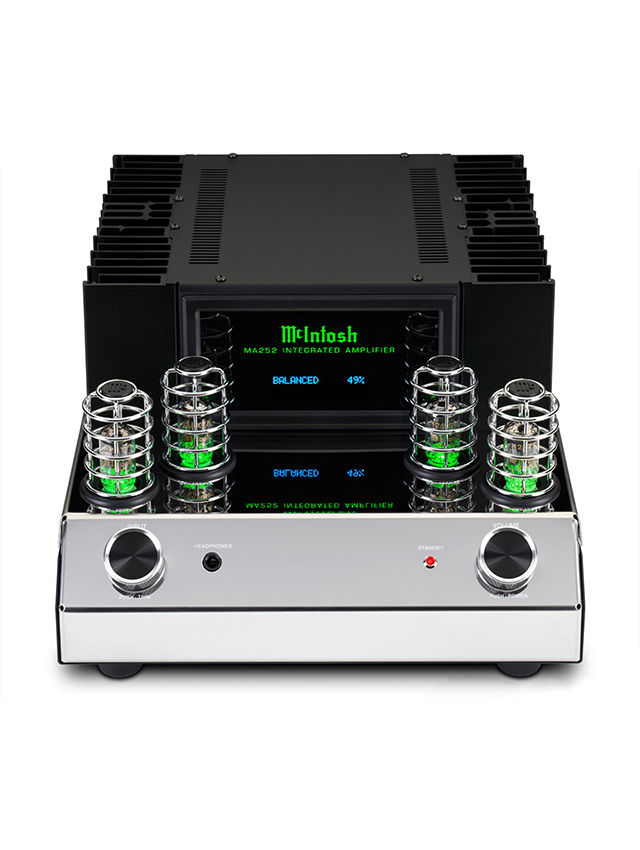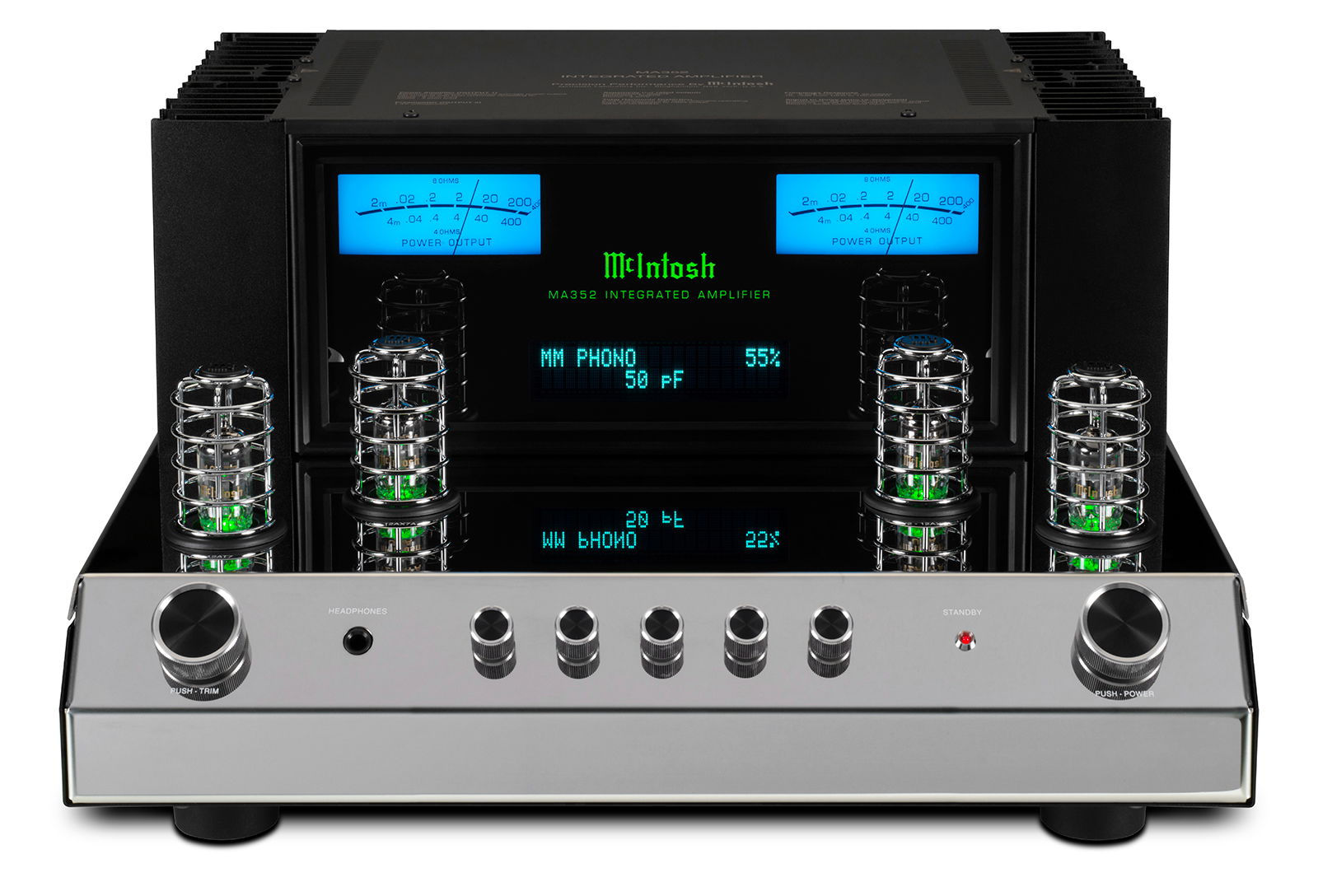 The McIntosh MA252 amplifier "is not only appealing to look at, it sounds great too. Far bigger than its size should indicate, and there is no reason to doubt the power, because it kicks hard." Awarded 5 Stars. - Lyd & Bilde
Phono Input
Both the MA252 & MA352 have (1) Moving Magnet phono input each. On the MA252, loading is fixed and on the MA352, it is adjustable.
"The quality of the sound never falters. The MA352 remains stunningly clear and detailed with loads of power to spare. With the MA352's impressive 0.03% THD and IMD, you'll be hard pressed to find any distortion even at window shaking volume." - Tone Audio
Home Theater Pass Through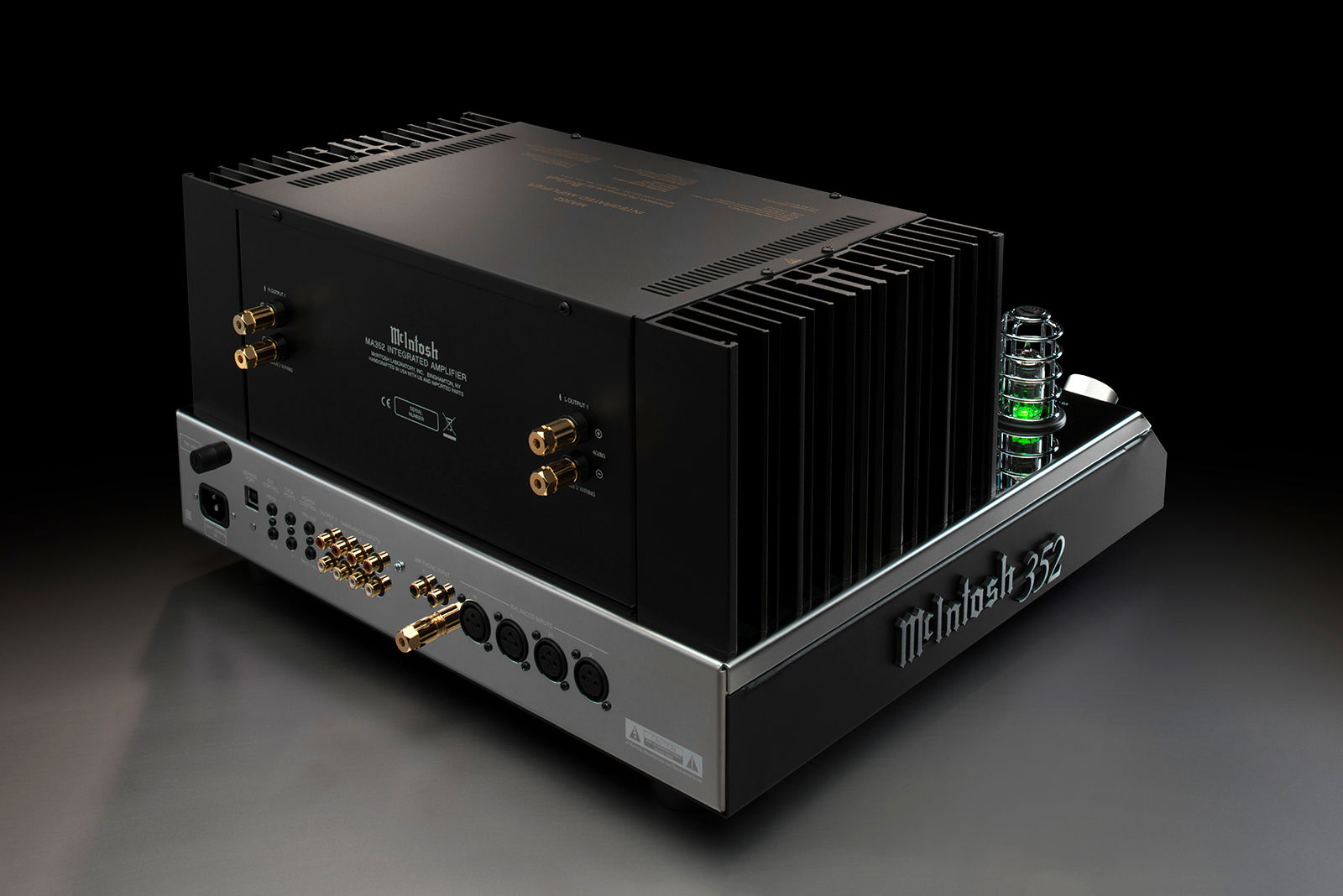 The MA352 features a Home Theater Pass Through that lets the amp be seamlessly integrated into a home theater system. The MA252 does not have a home theater bypass.
"The McIntosh MA252 is not only a time machine that allows you to travel 30 or 50 years ago [when listening to classic albums], but it also takes you to the future: you spend from morning to afternoon or from evening to night with it in what seems like an instant. It sonically fills 25 square meters [270 square feet], does its job and disappears from the room." Presented with HIFI Live Magazine High Quality Award. - HIFI Live Magazine
Additional Features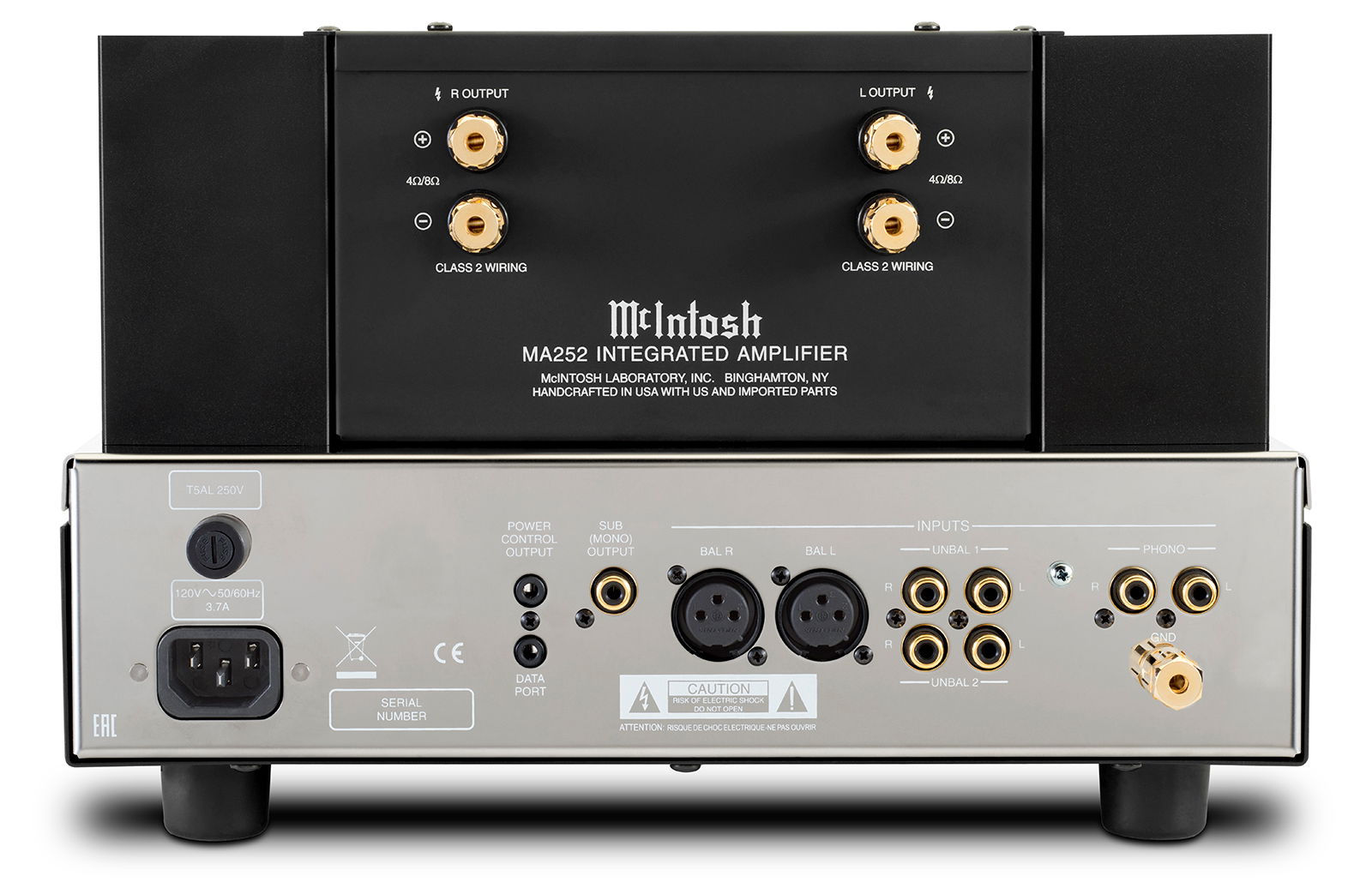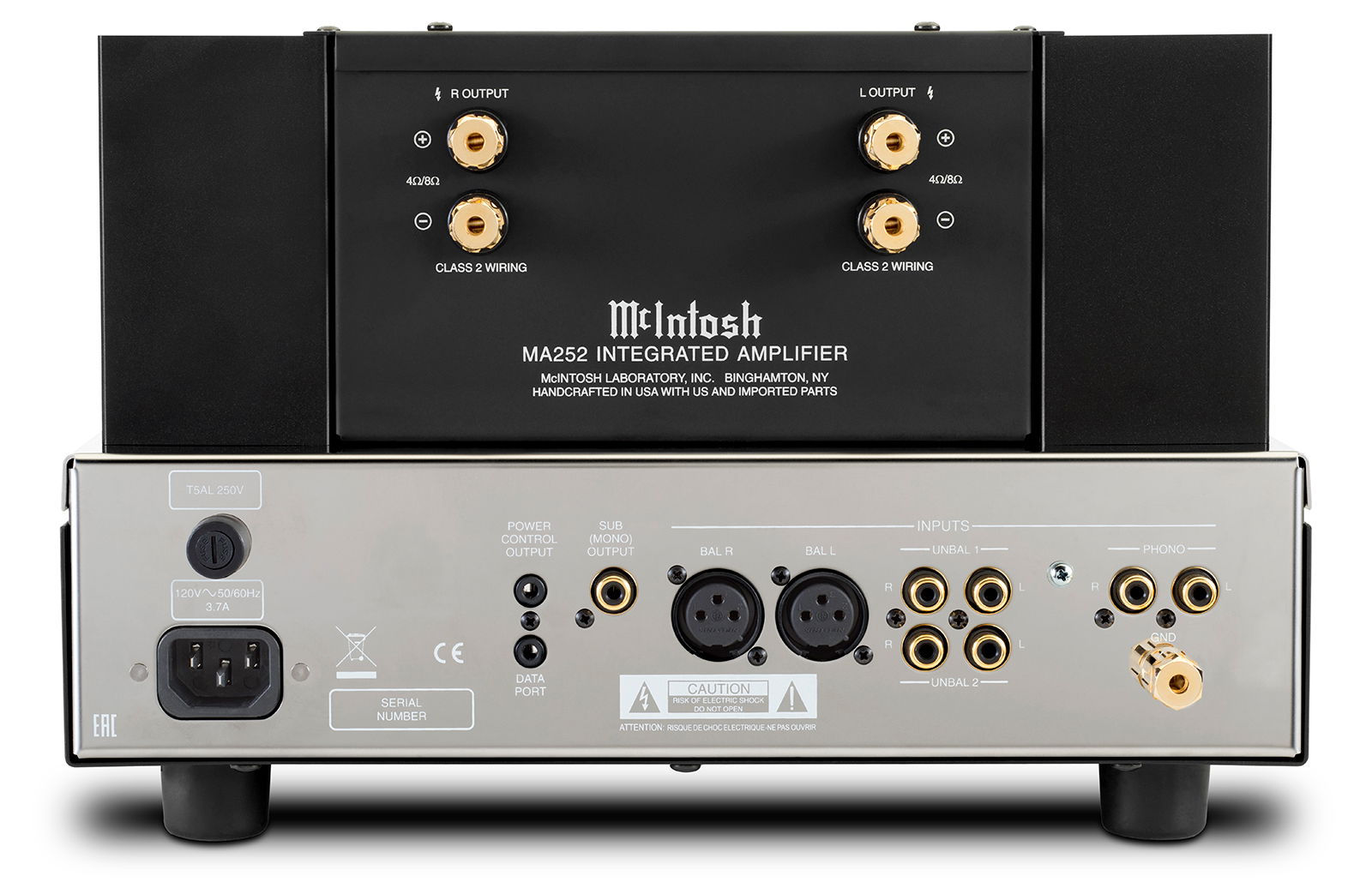 MA252 & MA352 | Shared Features
Patented Power Guard® technology that monitors the output signal for over driving and makes real time micro adjustments to the input signal to prevent harsh sounding clipping that could potentially damage your speakers
Fuse-less short-circuit protection circuit Sentry Monitor™ that will disengage the output stage before current exceeds safe operating levels and then resets automatically when operating conditions return to normal
McIntosh Monogrammed Heatsinks™ that are connected to advanced high current output transistors that minimize thermal equilibrium lag (or warm-up) time
High Drive headphone amplifier with Headphone Crossfeed Director (HXD®)
"The MA252 is a component worthy of consideration as the core to an audio system that will allow the user to listen for hours without fatigue. And, based on McIntosh's reputation for long-term reliability and service, possibly listen for decades." - Stereo Times
Availability
Both the MA252 & MA352 are available for demo & purchase in-store. Contact us to schedule your private audition.
Contact Us >