McIntosh Custom Install | MI1250 12-Channel Power Amplifier
McIntosh Custom Install | MI1250 12-Channel Power Amplifier
McIntosh expands its custom install offerings with the new MI1250 12-Channel Power Amplifier. The MI1250 delivers pristine music playback to multiple rooms for whole house audio.
View Product >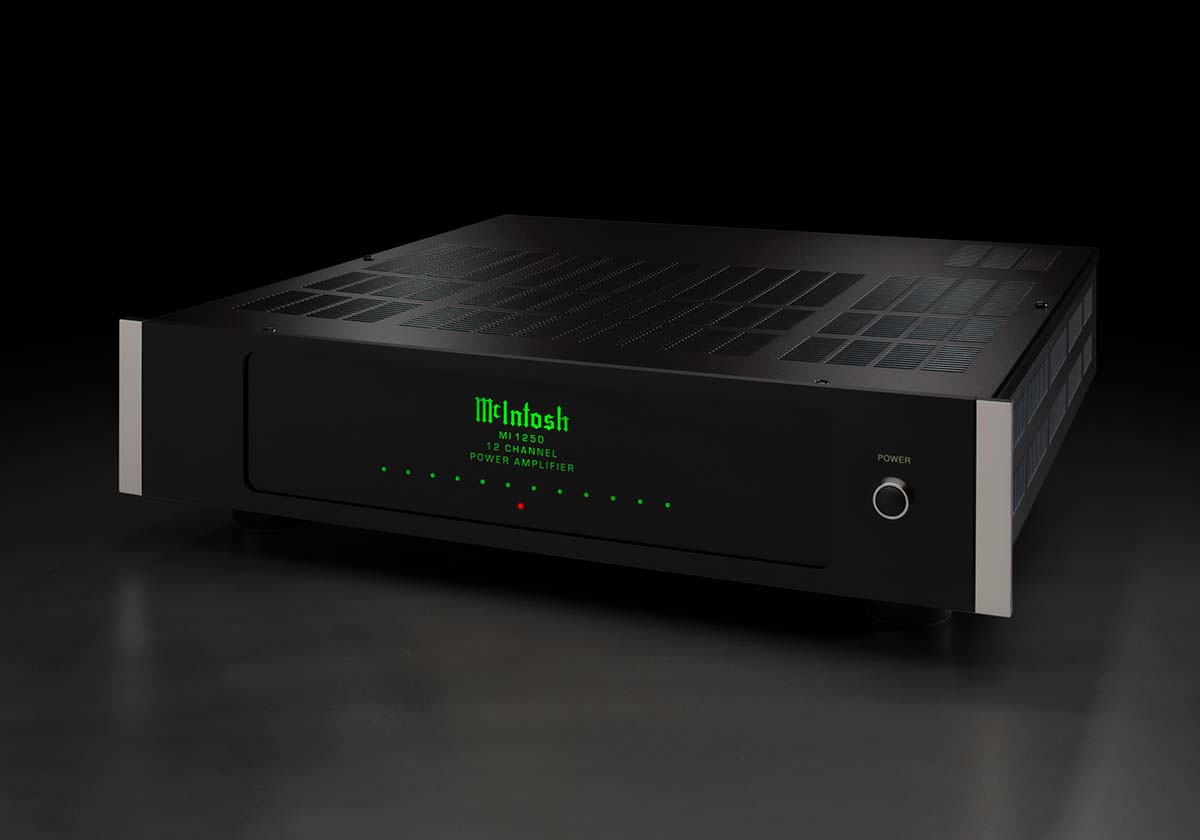 The new MI1250 delivers 50 Watts into 8-ohm speakers or 90-watts into 4-ohm speakers via highly sophisticated closed loop digital switching amplifiers that are paired with extremely robust power supplies to produce performance levels that are rarely achieved in distributed audio.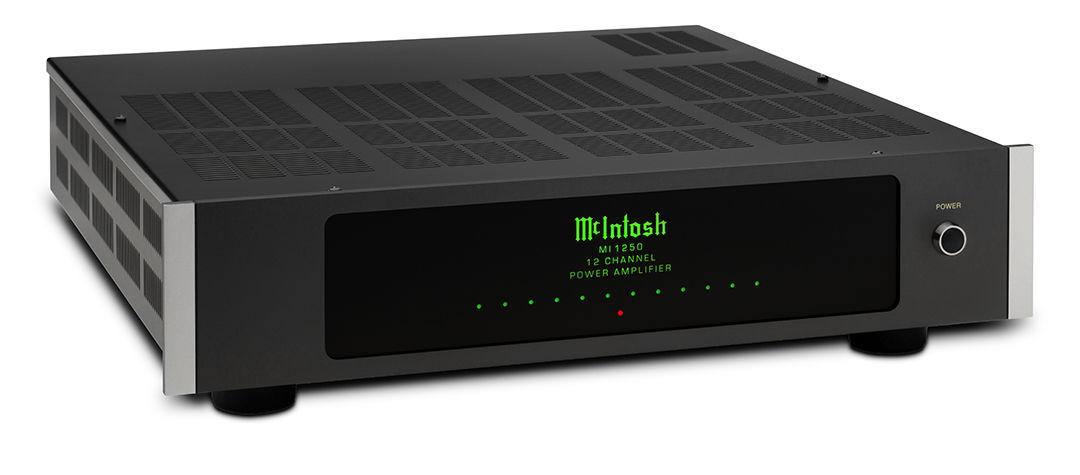 It has installer-friendly physical dimensions and is 2U rack mountable via the included mounting ears (the mounting ears are removable for non-rack installations). As a highly efficient Class D amplifier, it does not require noisy cooling fans to maintain nominal operating temperature.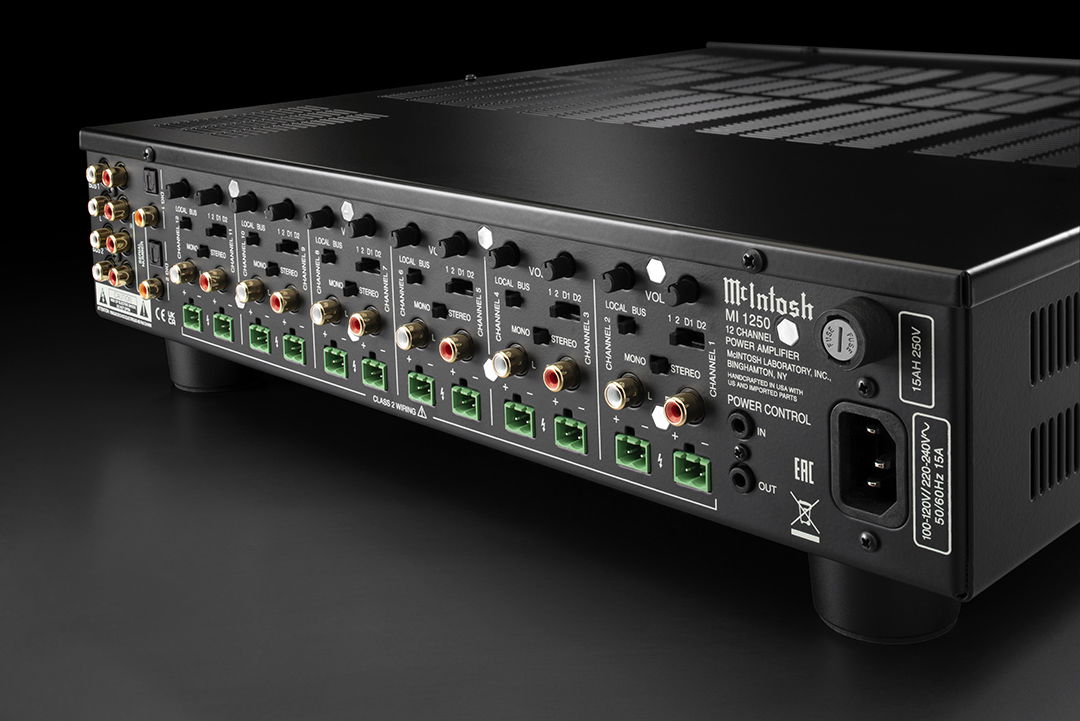 Highlights
• Ideal for whole house and multi-zone distributed audio
• 50 Watts into 8 Ohms
• 90 Watts into 4 Ohms
• 2U rack mountable
• Includes Power Guard® and Sentry Monitor™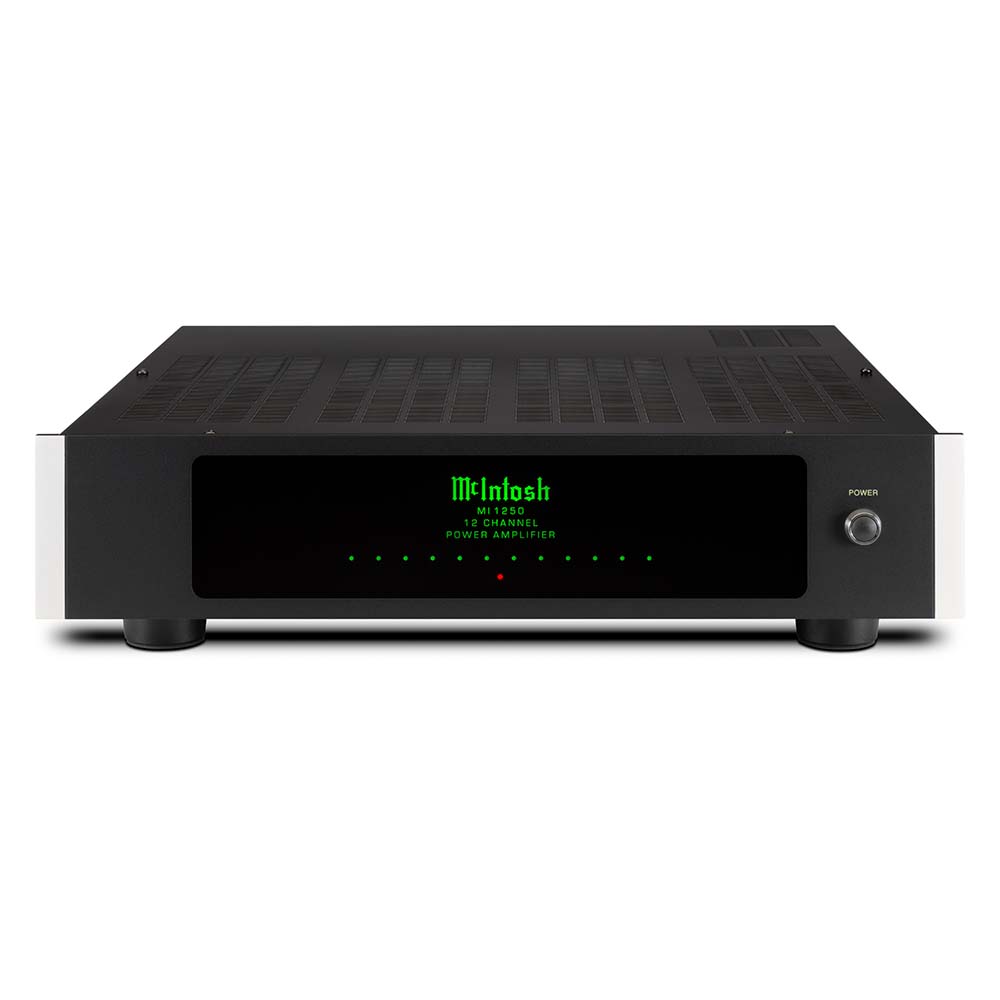 More Features
• Power Guard® signal overload technology that prevents overdriving the speakers.
• Sentry Monitor™ short-circuit protection circuit that disengages the output stage before current exceeds safe operating levels and then resets automatically when operating conditions return to normal.
• BUS input & outputs to easily distribute a stereo signal to multiple outputs and/or multiple amplifiers.
• Individual channel inputs.
• 12 Volt triggering capabilities to automatically turn other connected McIntosh components on and off.
• Eco-friendly on/off signal sensing that turns the unit off if no input signal has been detected for a set amount of time or automatically turns the amp on when it senses a signal.
Availability
The McIntosh MI1250 will be available for purchase in-store. Contact us today to find out if the MI1250 is the right fit for your custom installation project.
Contact Us >