McIntosh C12000 Preamplifier | Maximum Control & Configurability
Announcing the McIntosh C12000 Preamplifier
The C12000 Preamplifier is the next generation of McIntosh's acclaimed two-chassis preamplifier design.
View Product >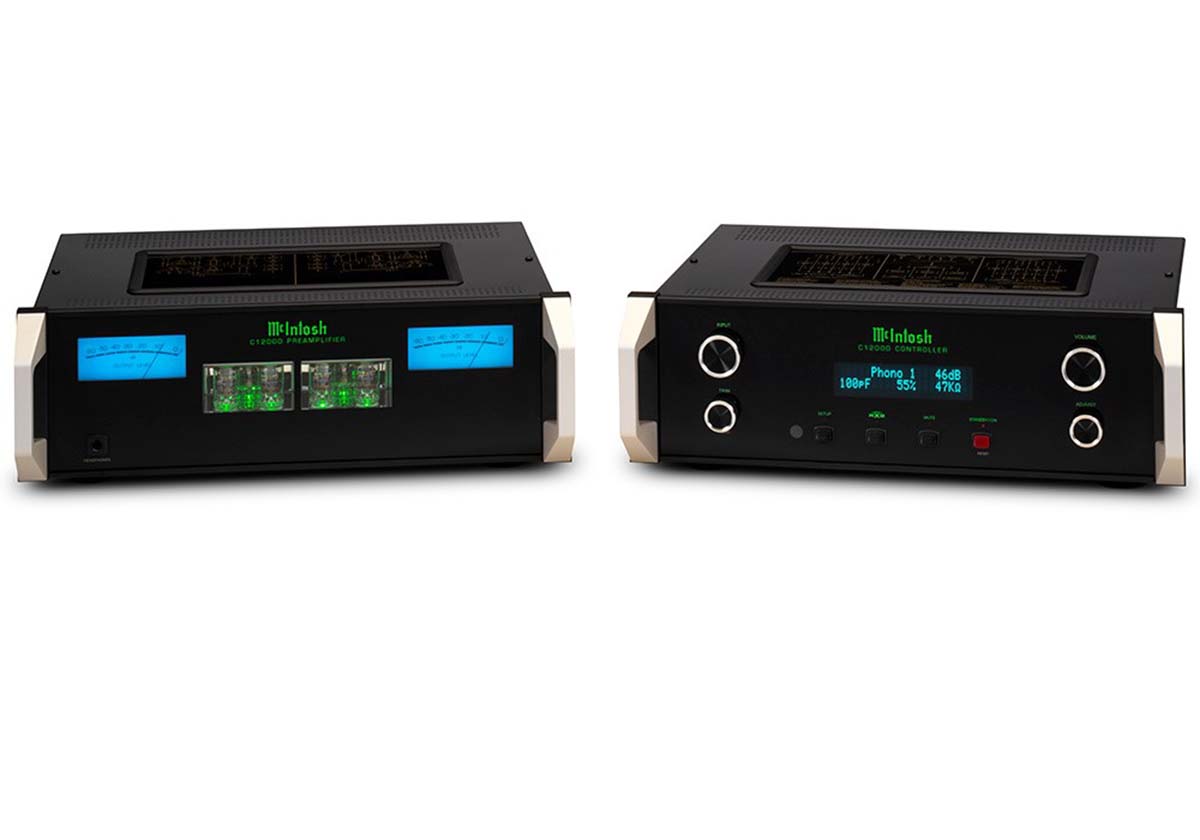 The two-chassis design allows the audio section to be completely separated from the control and power sections. The absolute isolation of a preamplifier's two main functions – control and sound – is achieved by this unusual but effective design.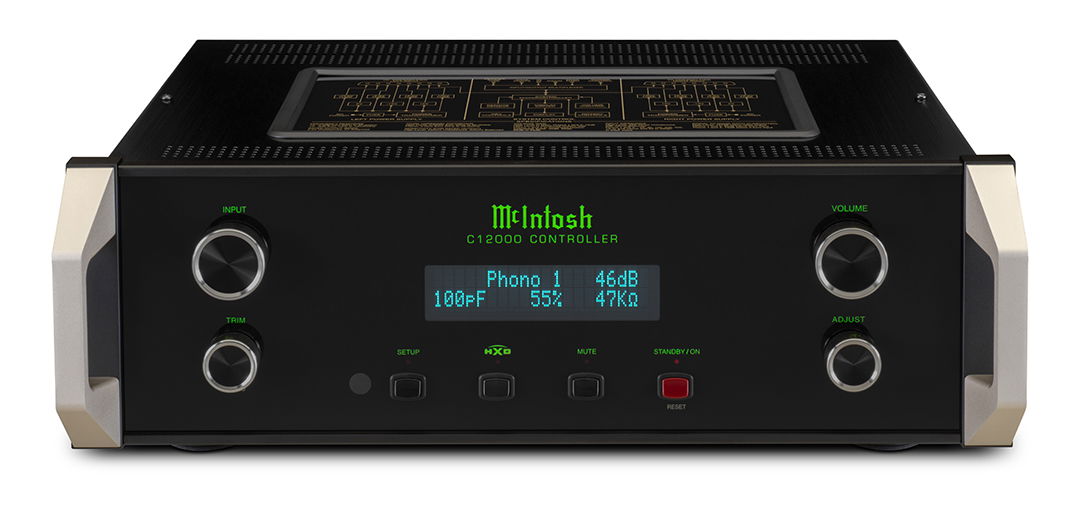 All power control, data ports, and external control connections are located in the C12000 Controller. Dual isolated power supplies drive the left and right channels, while a dual microprocessor gives robustness to the control system.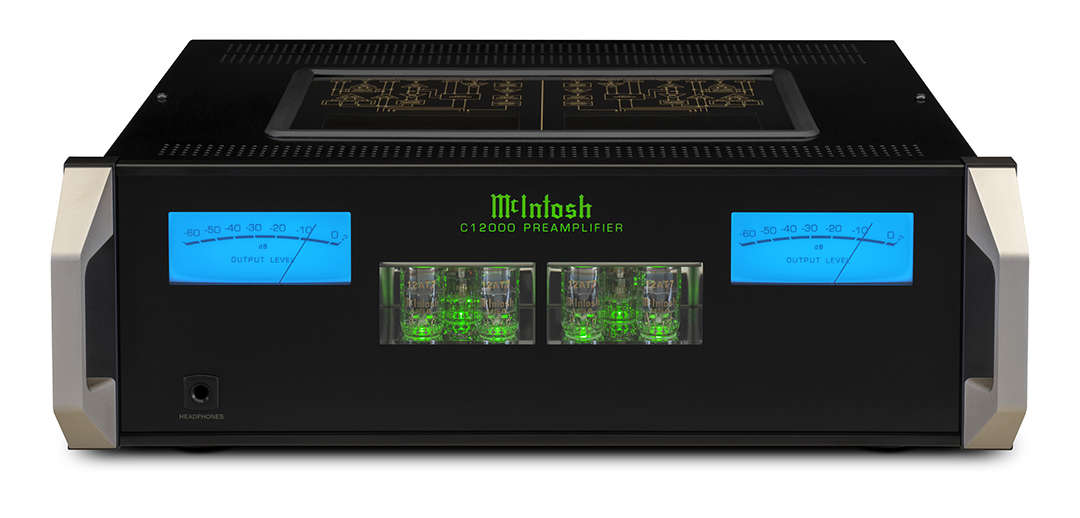 The C12000 Preamplifier houses the audio connections and circuitry. Inside each, the left and right channels are electrically and mechanically isolated from each other to allow true dual mono operation – resulting in the ultimate stereo separation and sonic purity.
Although they are two separate units, when connected they act as one and are easy to control and operate from the included remote control or the C12000 Controller front panel.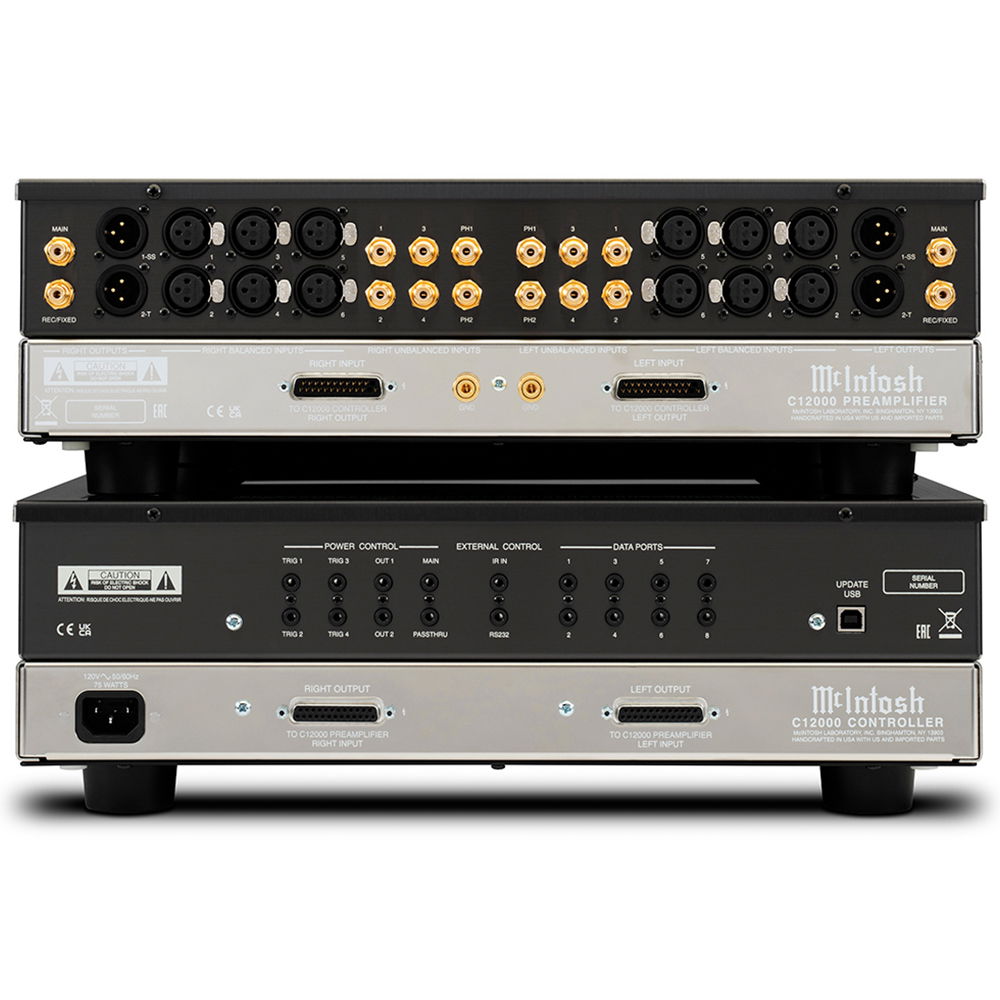 A total of 12 analog inputs are located in the C12000 Preamplifier module: six balanced, four unbalanced, and two unbalanced phono inputs. The phono inputs are no longer set up as dedicated for Moving Coil or Moving Magnet cartridges; instead, both are configurable as either MC or MM.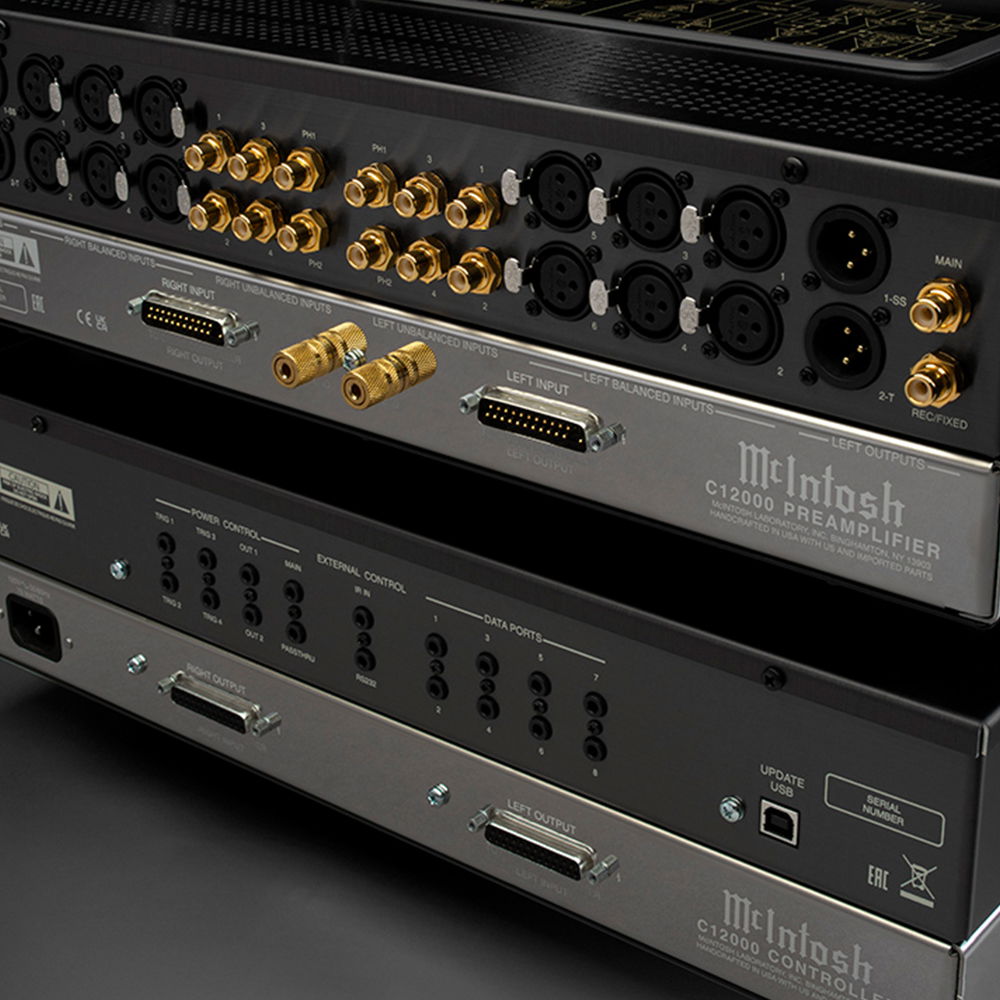 For connecting the C12000 to your amplifier(s) and the rest of your home music system, there are four total outputs: one balanced vacuum tube; one balanced solid-state; one fixed unbalanced; and one programmable unbalanced (can be either vacuum tube or solid-state).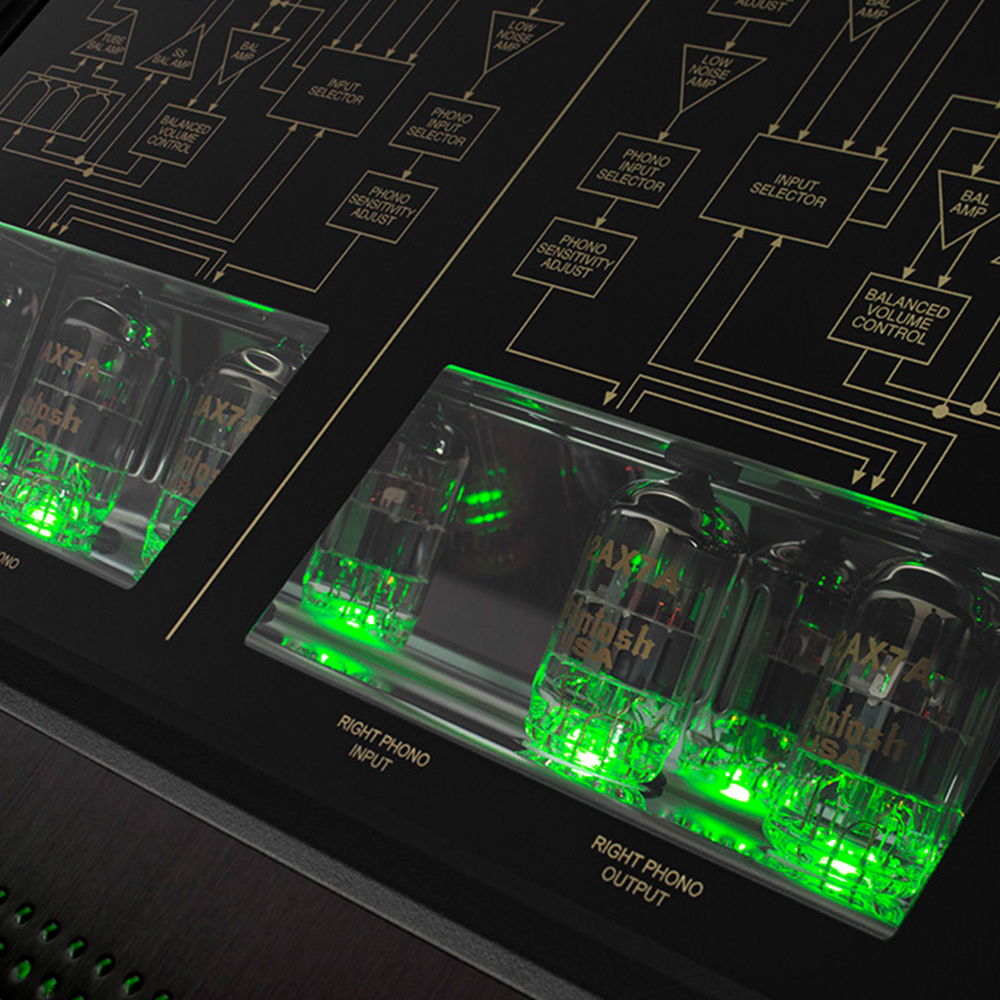 The C12000 Preamplifier module offers both vacuum tube and solid-state output, allowing you to decide which to use based on the music being played, the audio components in the rest of your home audio system, and your sound preferences. All outputs are driven by discrete amplifiers.
Availability
The McIntosh C12000 Preamplifier is available for demo & purchase in-store. Contact us today to schedule your private audition.
Contact Us >