D'Agostino Relentless Preamplifier | A Tour de Force
D'Agostino Relentless Preamp | A Tour de Force
The Relentless Preamplifier is a tour de force from every perspective. When coupled to the
Relentless Mono Amplifier
, the Relentless Preamplifier completes the electronic core to the ultimate music playback system.
View Product >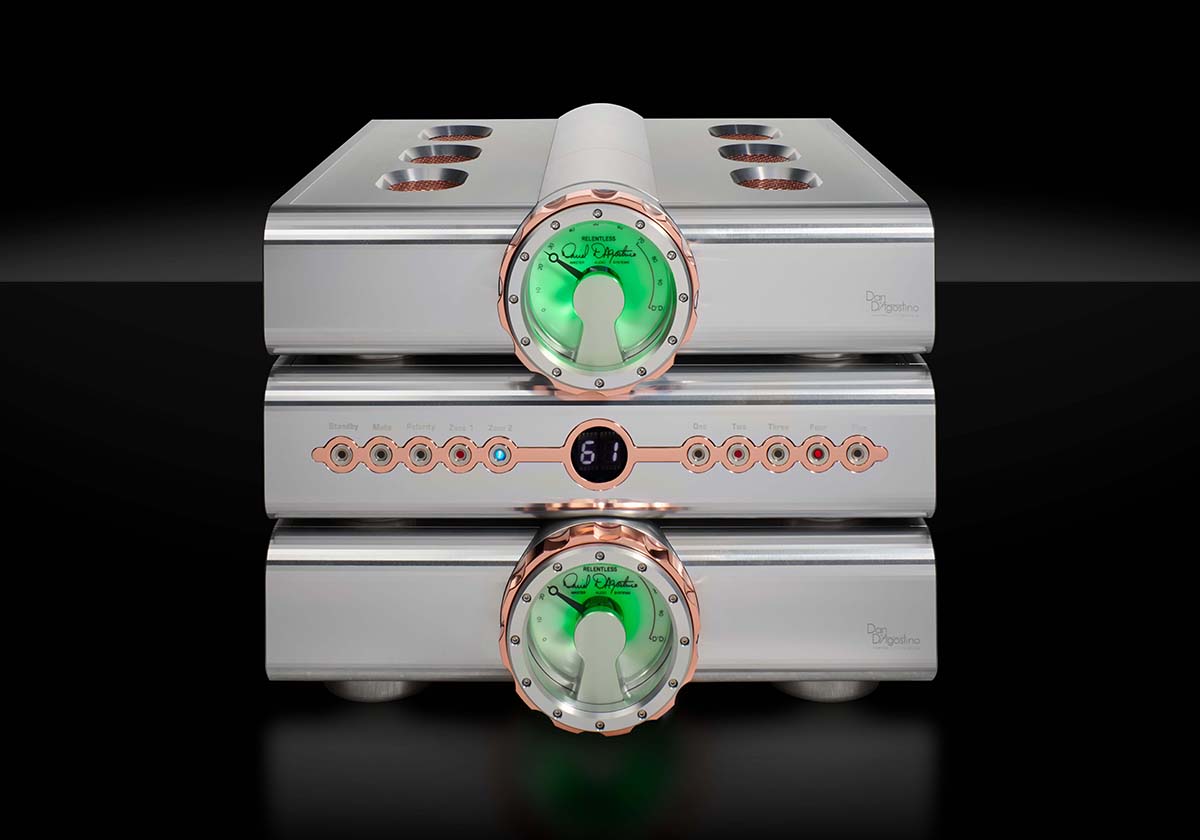 The new Relentless Preamplifier is the ultimate in preamplifier design. The Relentless Preamp uses 3 separate chassis in the design — a dedicated audio chassis for each channel separated by a power supply/control section.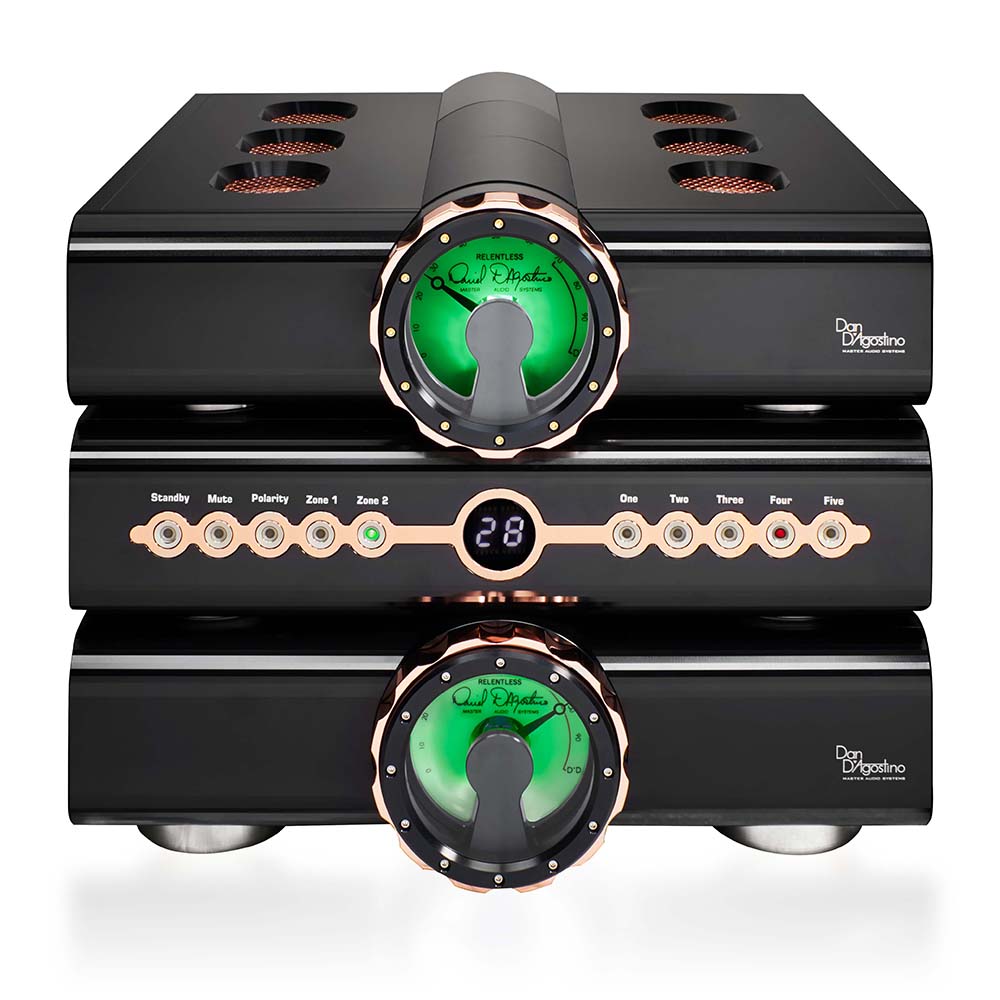 Positioned between the two audio channels, the power supply makes use of extensive electrical and magnetic shielding to keep radiated interference out of critical preamplifier circuits.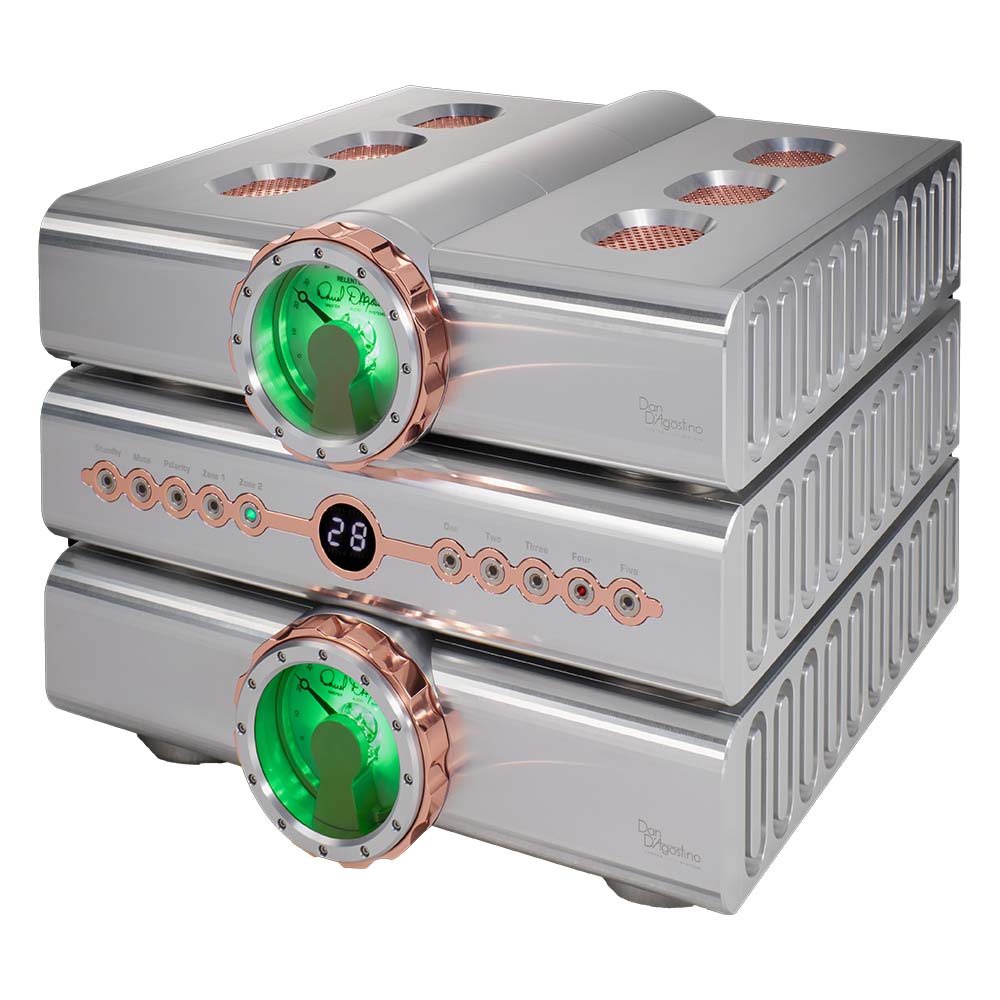 The Relentless Preamplifier has nearly as much power supply capability as many power amplifiers.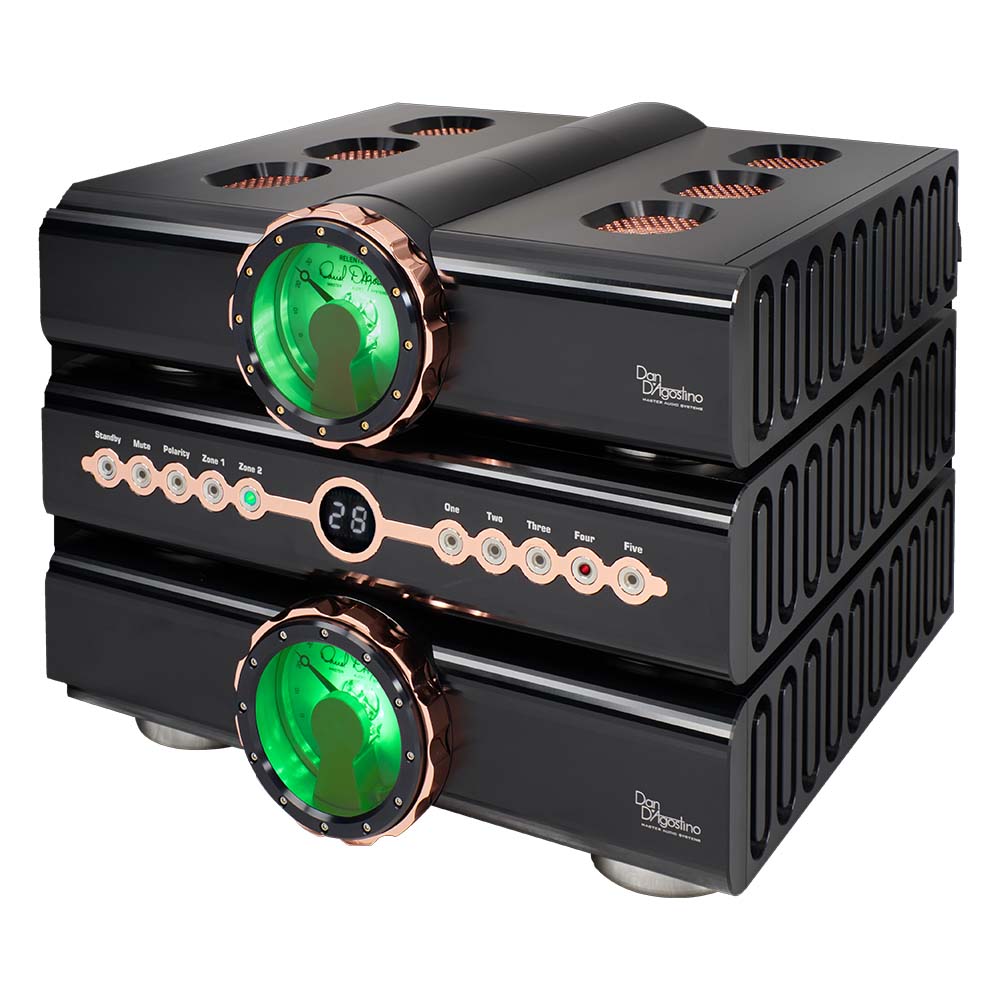 The input stage in each mono preamplifier is the result of a design experiment for a circuit that hadn't been used in any previous D'Agostino preamplifier.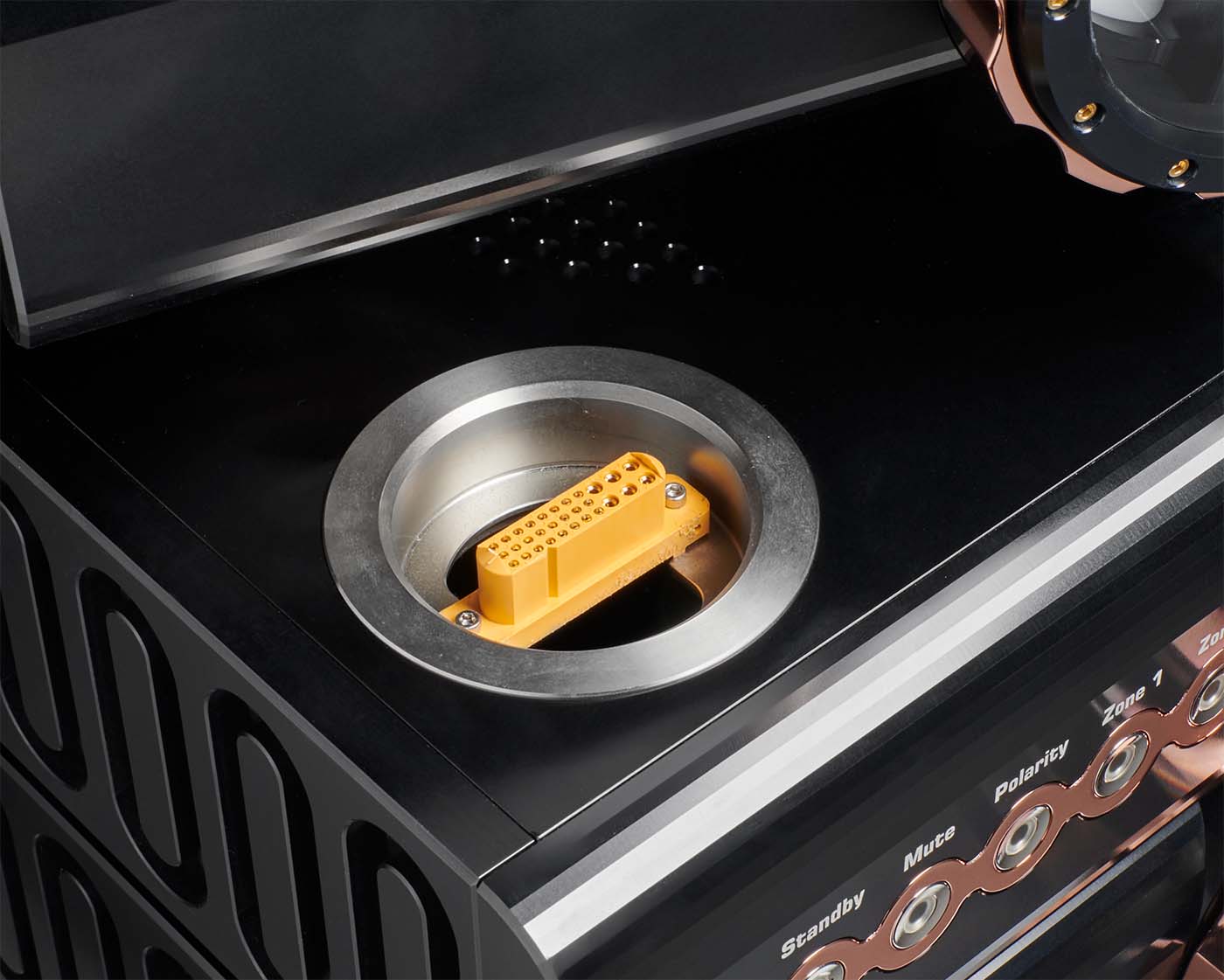 Arguably, the most striking element of the Relentless Preamplifier is the pair of volume controls fronting the two audio chassis. Each volume control is constructed using 14 separate metal components ensuring the smoothest response and control of the military-grade, high-linearity solid-state switches and discrete precision resistors employed in the volume circuit.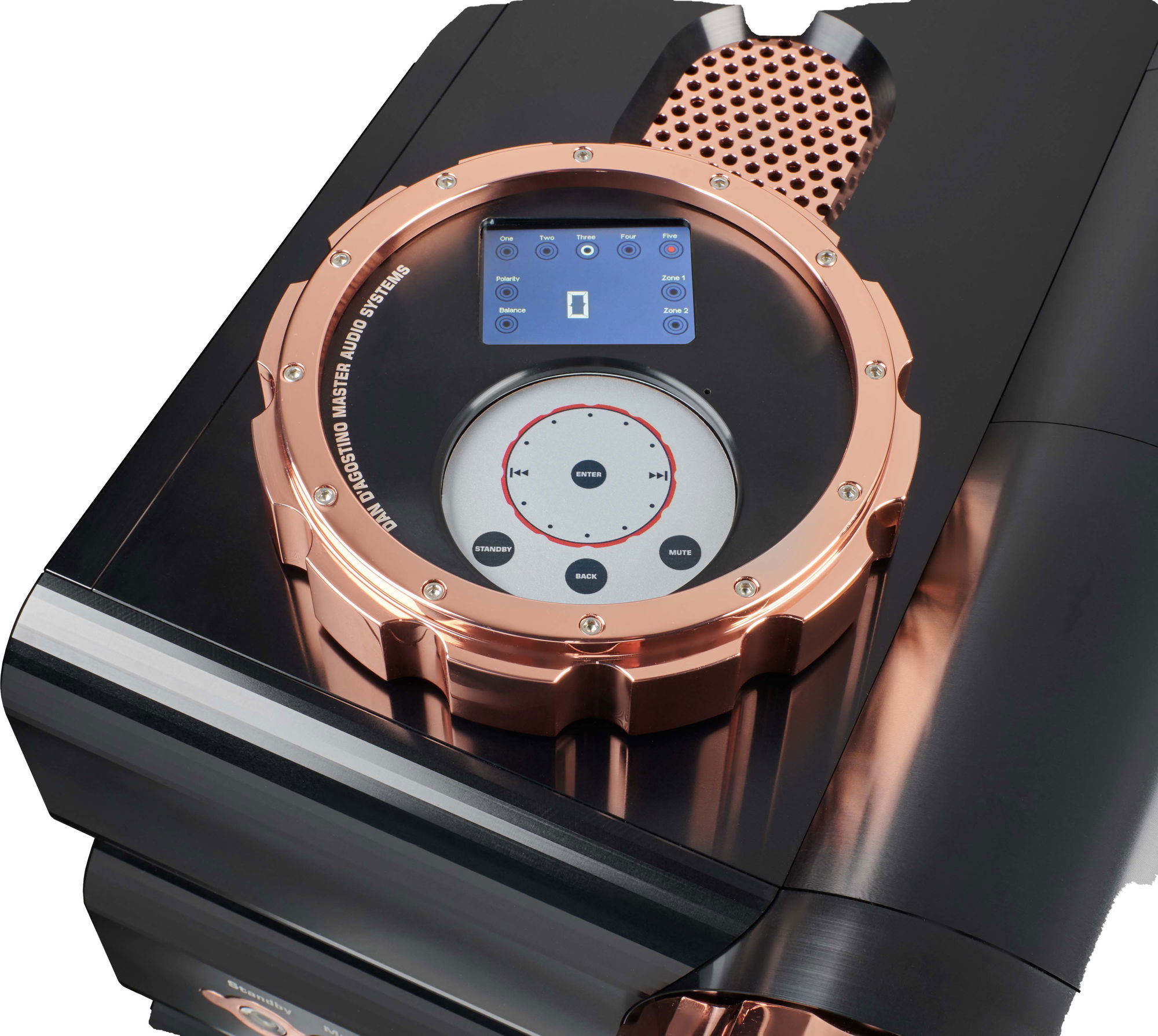 The Relentless Preamplifier is a two source/two zone preamplifier. This means that the Relentless Preamplifier can simultaneously control the switching and volume of two sources in two separate rooms or zones.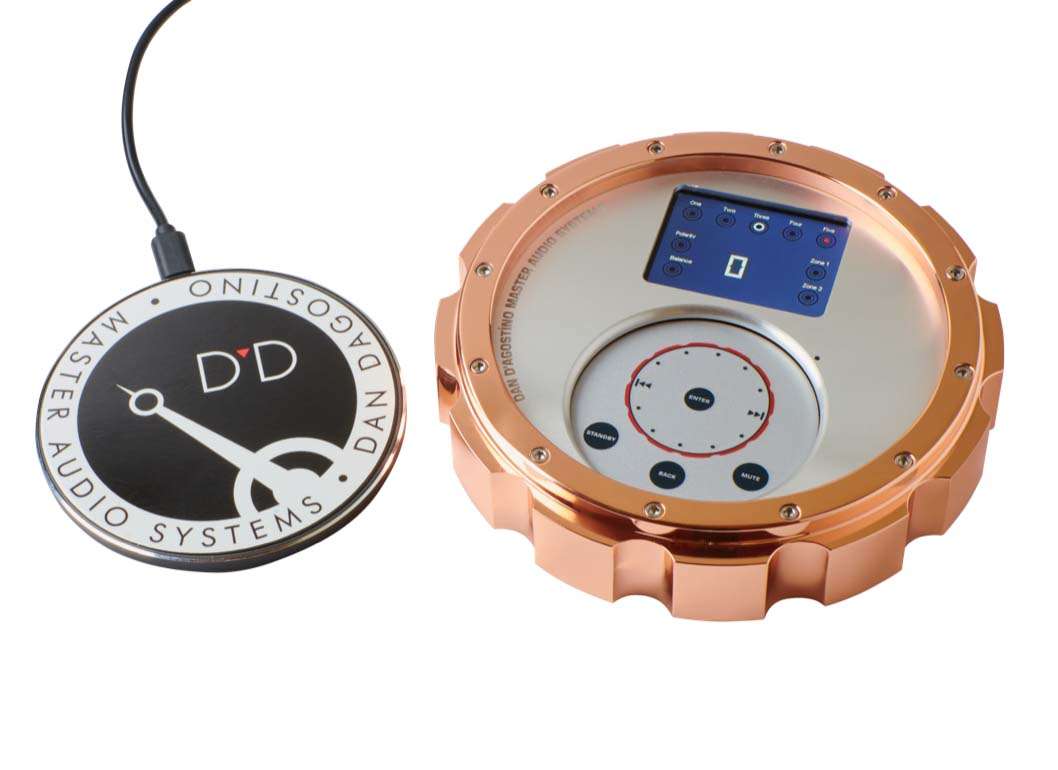 New for the Relentless Preamplifier is bi-directional remote-control functionality. All adjustments made on the Relentless Preamplifier front panel are reflected on the remote control's display screen including input, volume, and balance selections.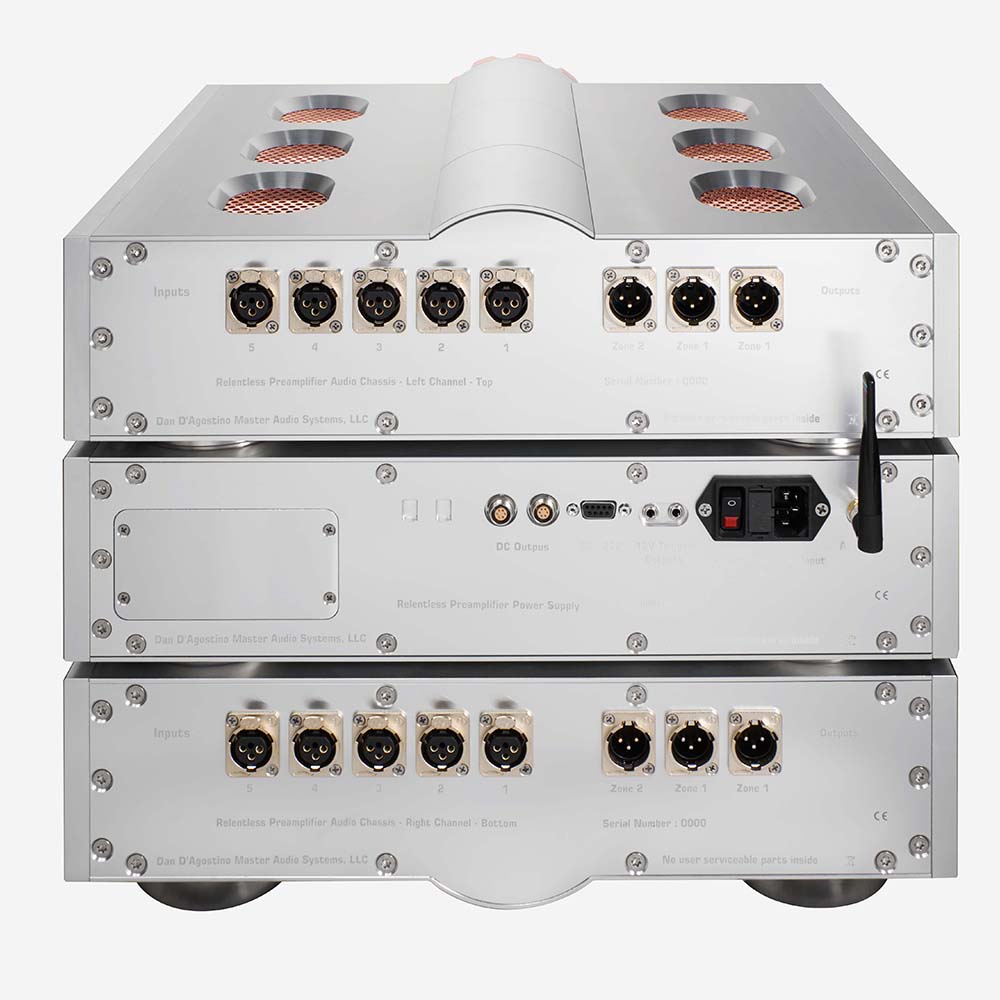 Optional Digital Streaming Module
The Relentless Preamplifier is the first D'Agostino preamplifier to offer an optional DSM. This digital enhancement adds connectivity for legacy sources, USB functionality, and premier streaming capability. Field upgradeable, the DSM adds SPDIF coaxial, Optical, USB-A, and RJ-45 and Wi-Fi network inputs. For latency free playback of high-resolution network content, 10/100/1000 Gigabit Ethernet is supported.
Availability
The D'Agostino Relentless Preamplifier is available for purchase in-store. We anticipate availability beginning in late-November or December 2021.

Contact us today to schedule your private listening session.
Contact Us >