Clearaudio Performance DC Turntable | Outstanding Sound
Clearaudio Performance DC Turntable
The Performance DC shares sophisticated technology with Clearaudio's award-winning Ovation and Innovation series turntables, featuring Clearaudio's magnetic levitating bearing and composite construction for outstanding sound.
View Product >
"I would buy a Clearaudio Performance DC with…a good quality MC cartridge…to get the very best out of the turntable…you'll hear a turntable with plenty of wide-eyed pizazz and energy, a turntable that loves to be the life and soul of the party." – Paul Rigby, The Audophile Man UK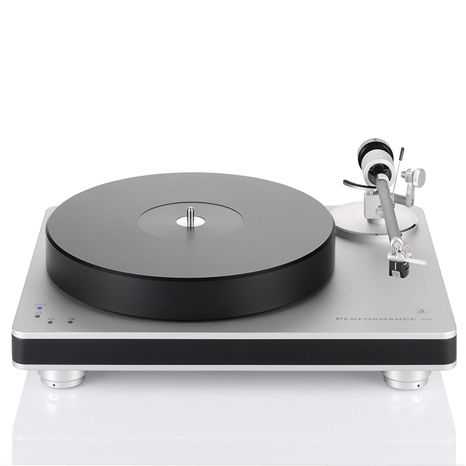 The most affordable turntable with Clearaudio's patented CMB (Ceramic Magnetic Bearing) combining a polished ceramic inverted bearing shaft, machined aluminum spindle top, and strong magnet rings, provides low friction and isolates vibrational energy from your cartridge's sensitive stylus.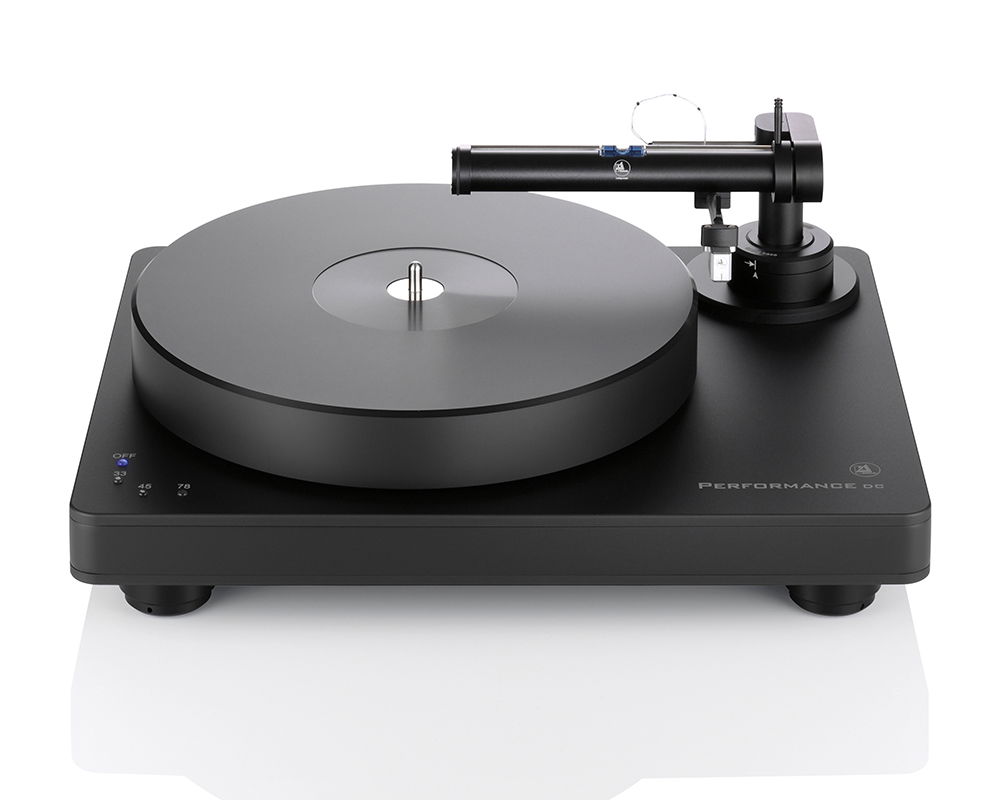 The Performance DC's main composite chassis sandwiches a medium density wood core between two massive anodized aluminum plates A band of anodized aluminum is wrapped around the plinth's core, giving the Performance DC an elegant and modern look.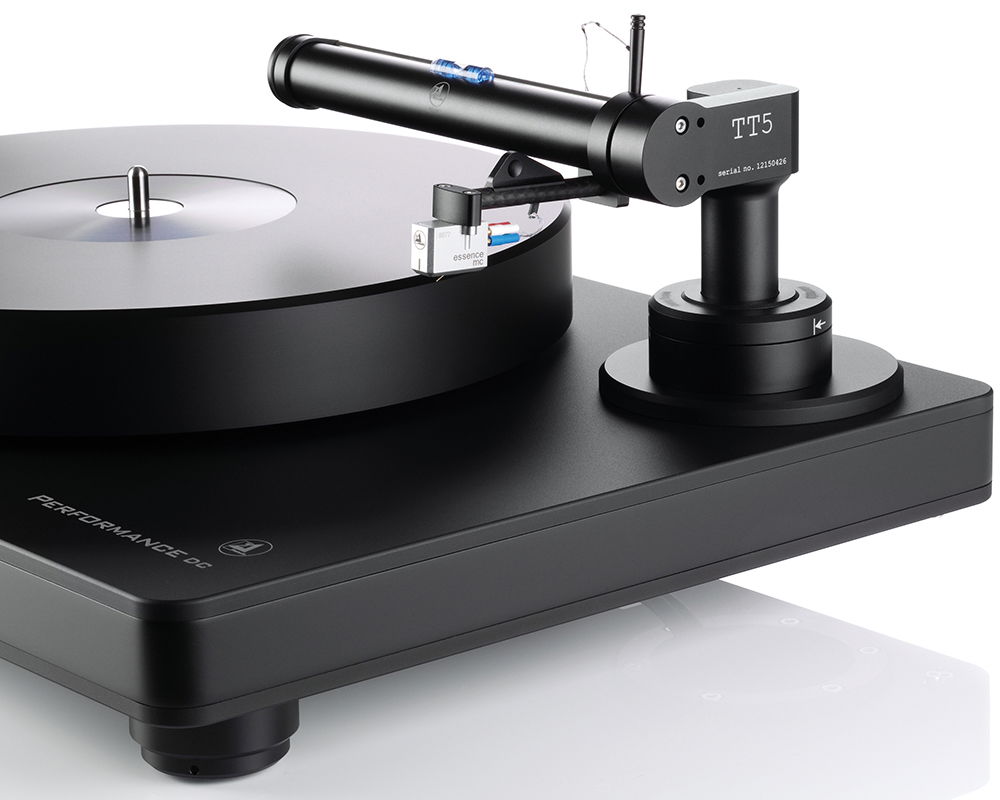 The powerful and smooth-running DC motor is mounted to the composite main chassis and is effectively decoupled for enhanced dynamic range. The motor and belt are hidden from view, protected from dust and UV. T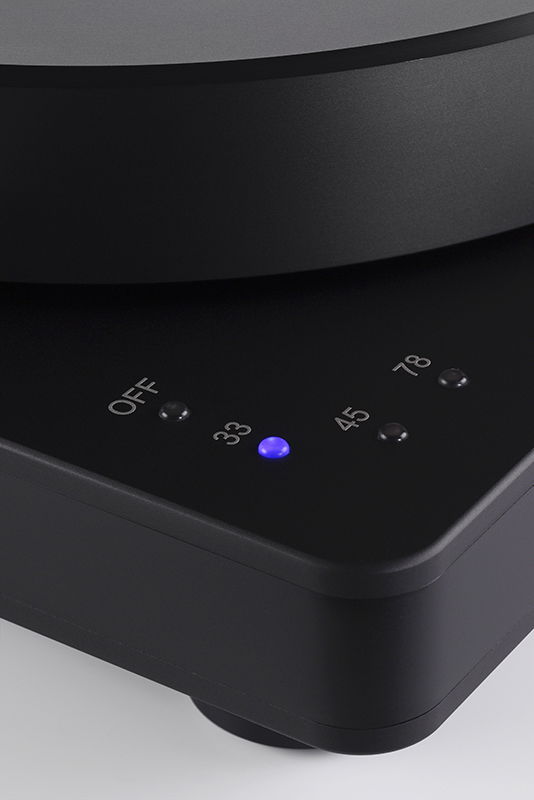 The Performance DC's 33, 45, and 78 rpm speeds are selected with blue illuminated buttons, ergonomically integrated into the front left of the chassis. Fine speed adjustment is possible via user-accessible trim pots.

The Performance DC comes fitted with Tracer tonearm with the Satisfy Carbon Fiber tonearm or TT-5 linear tracking tonearm also available as options.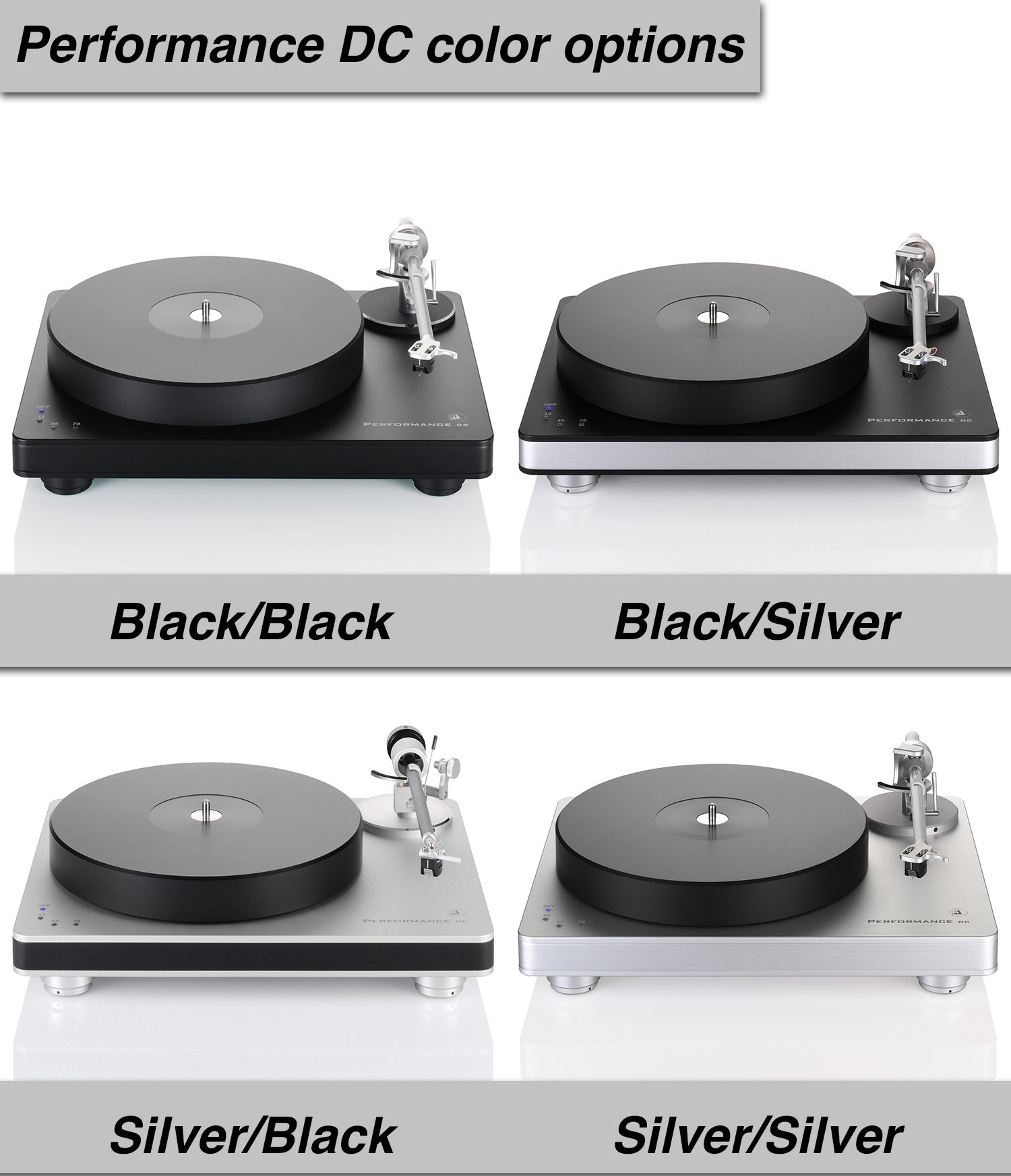 The Performance DC is available in 4 visually striking combinations with silver or black finish anodized aluminum plates and silver or black banding.
"…it offers a high standard of vinyl record reproduction, is beautifully made, looks great, and is easy to use. I really liked the clear, open sound and fastpaced bass rhythms served up on its turntable's platter." – Dave Berriman, The Absolute Sound USA
Availability
The Clearaudio Performance DC is available for purchase in-store & online. Contact us today to schedule your private audition.
Contact Us >