Amethyst | Trinnov's High-End Stereo Flagship
Trinnov Amethyst | High-End Stereo Flagship
The
Amethyst preamplifier is Trinnov's flagship high-end stereo product. On a single chassis, it combines an audiophile preamp, active crossovers, high-quality 24 bit/192kHz DACs, a network renderer, and the world's most advanced speaker/room correction: the
Trinnov Optimizer
.
Highly accurate, transparent and revealing as a pure preamp, the Amethyst elevates stereo playback through its state-of-the-art room correction system that reveals the best of your loudspeakers with incredible focus and imaging stability. High-resolution audio sources, up to 192kHz, are processed at their native sampling rates, never converted or down sampled.
View Product >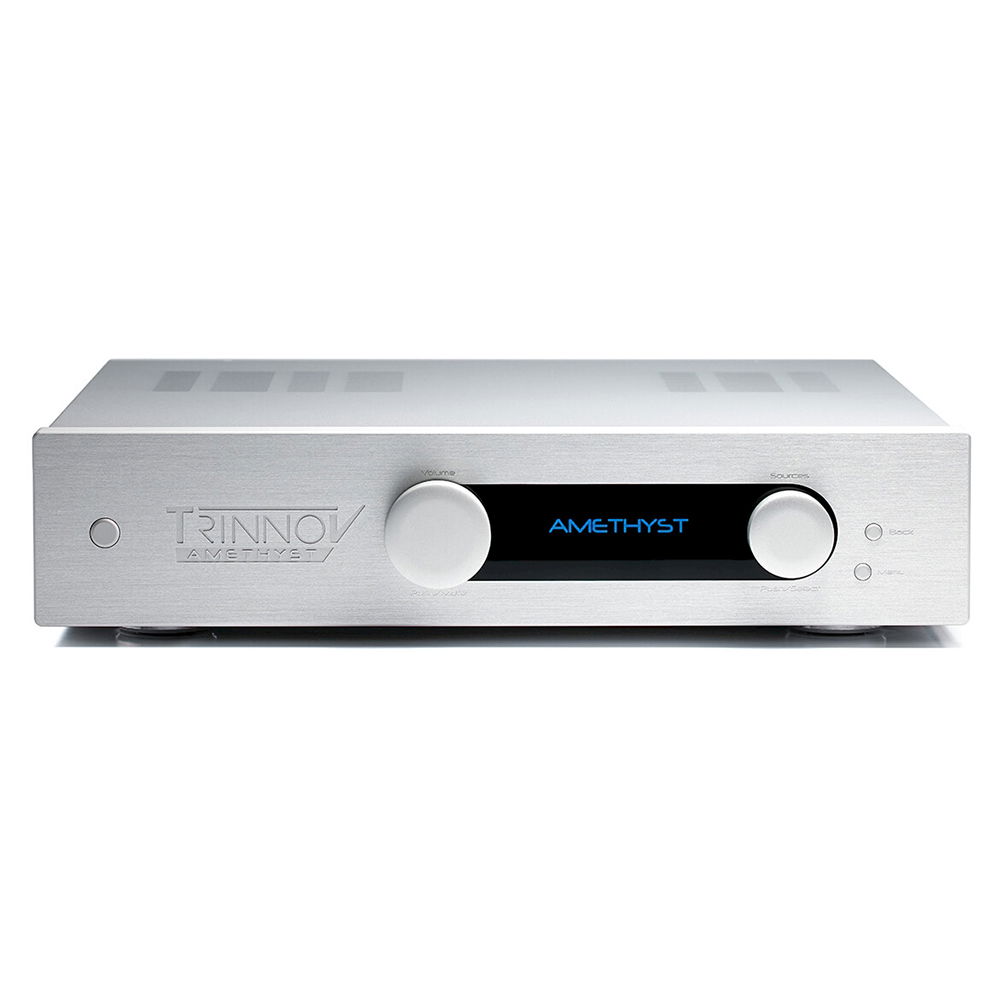 The Amethyst includes an 12 input preamplifier with built-in Speaker/Room Optimizer, Trinnov's innovative HybriD Phono Preamp, a Network Renderer, a 24 bit/192kHz DA Converter and a 2-way intelligent, active crossover engine. It also features built-in Wi-Fi connectivity for simplified operations making it the perfect centerpiece of any traditional or modern HIFI Installation.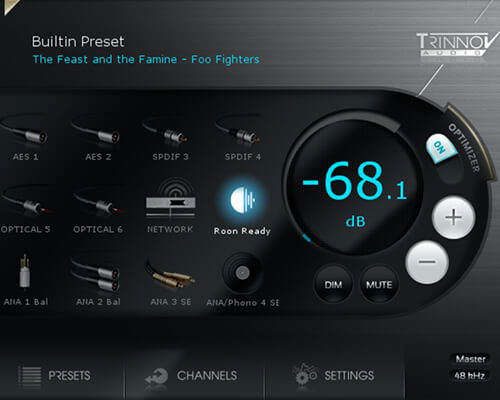 Straightforward Automated Process
Setup is guided by the Optimizer's calibration wizard, which enables system optimization in a matter of minutes. The wizard creates five presets with different acoustic flavors to get you started. Further fine-tuning is available through a deep set of additional tools, with up to 29 individual presets available for saving custom settings.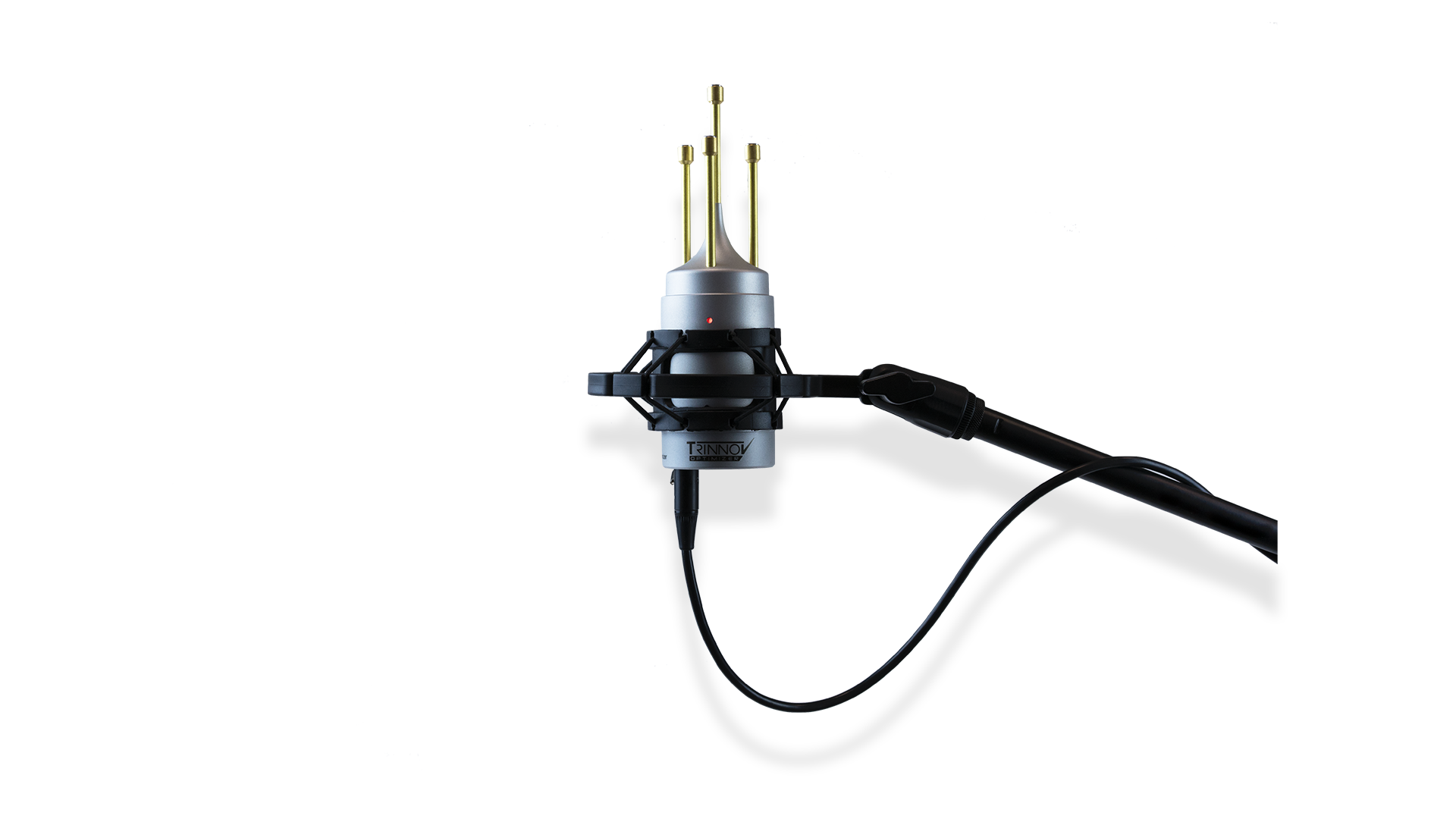 Room Correction
The Amethyst delivers an outstanding transparent sound and provides a versatile set of features as well as rich connectivity. However, it stands out with its built-in state-of-the-art room correction system to ensure true-to-source sound reproduction in your listening environment.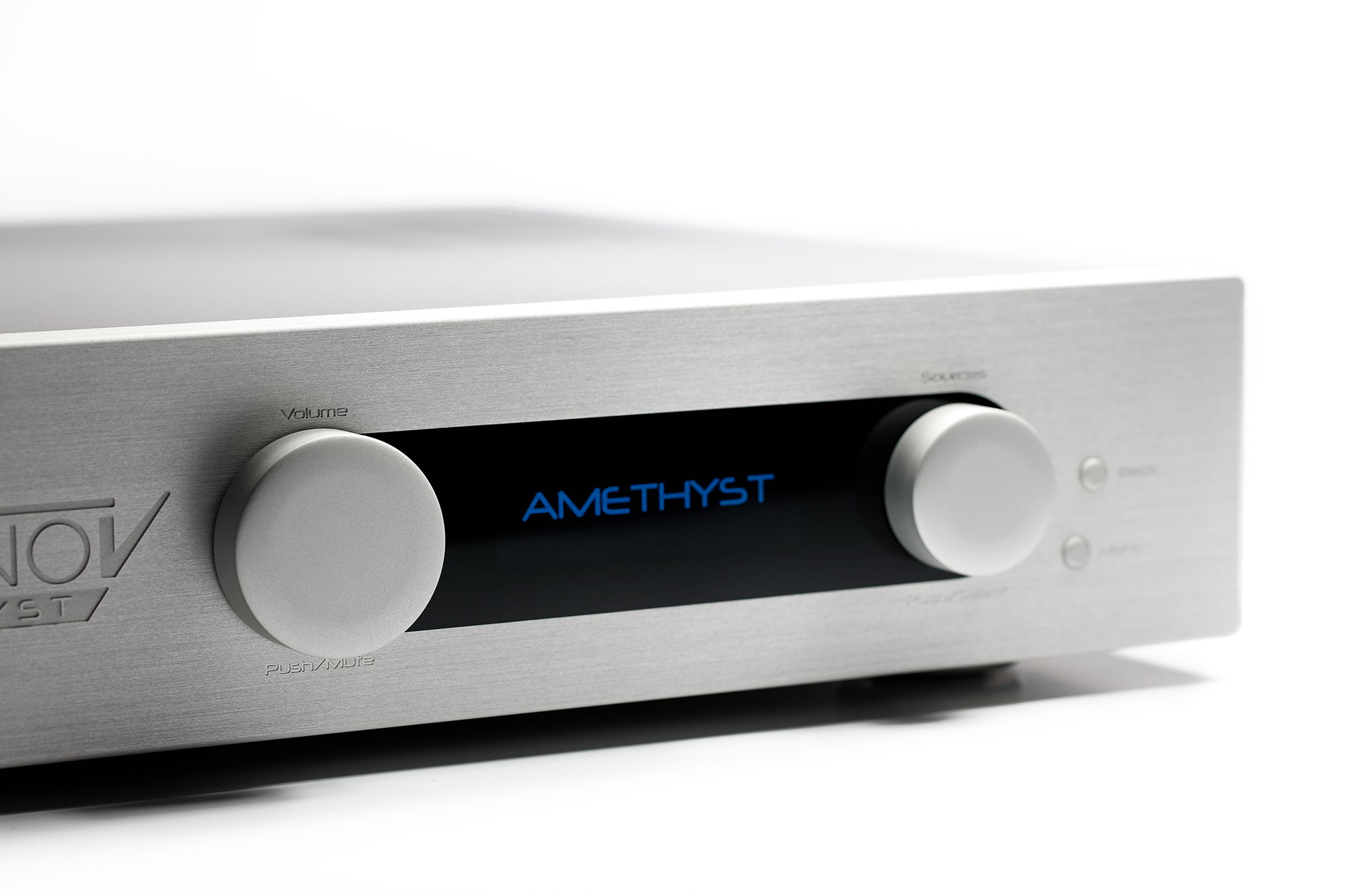 Remote & Network Control
Any tablet, smartphone or laptop can control the Amethyst over a local network. Connection is available through Ethernet or Wi-Fi. The Amethyst can also act as its own Wi-Fi access point and is a network UPnP/DLNA player. An IR remote is also provided for more conventional operation.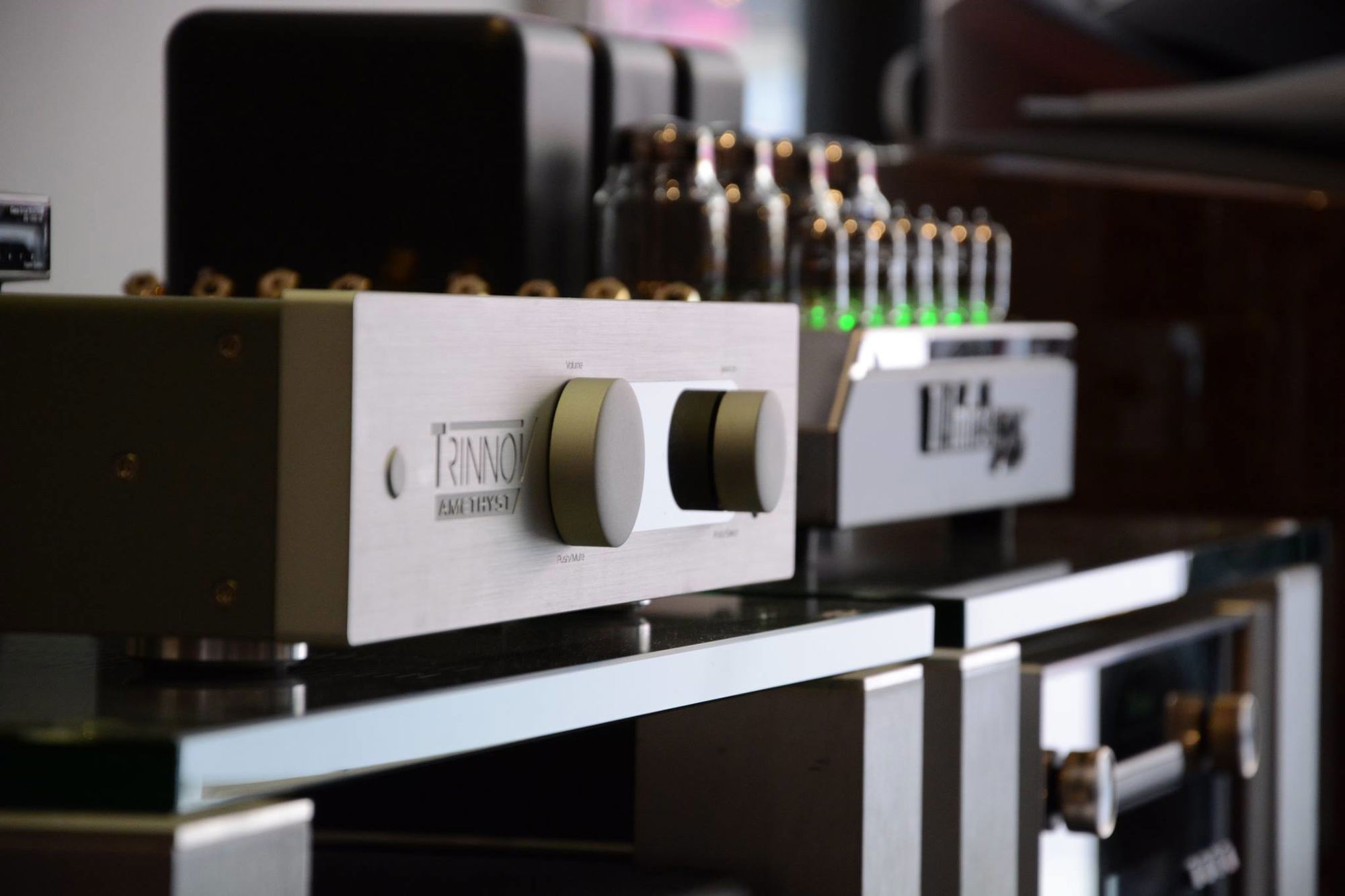 More Than 2 Channels
The Amethyst provides four output channels for stereo playback, enabling active crossovers, intelligently calibrated, for bi amplified speakers, or bass management to drive one or two subwoofers. The stereo channel configurations available are 2.0 with no subwoofer, 2.0 with bi amplified speakers, 2.1 with a single subwoofer or 2.2 with dual mono or stereo subwoofers.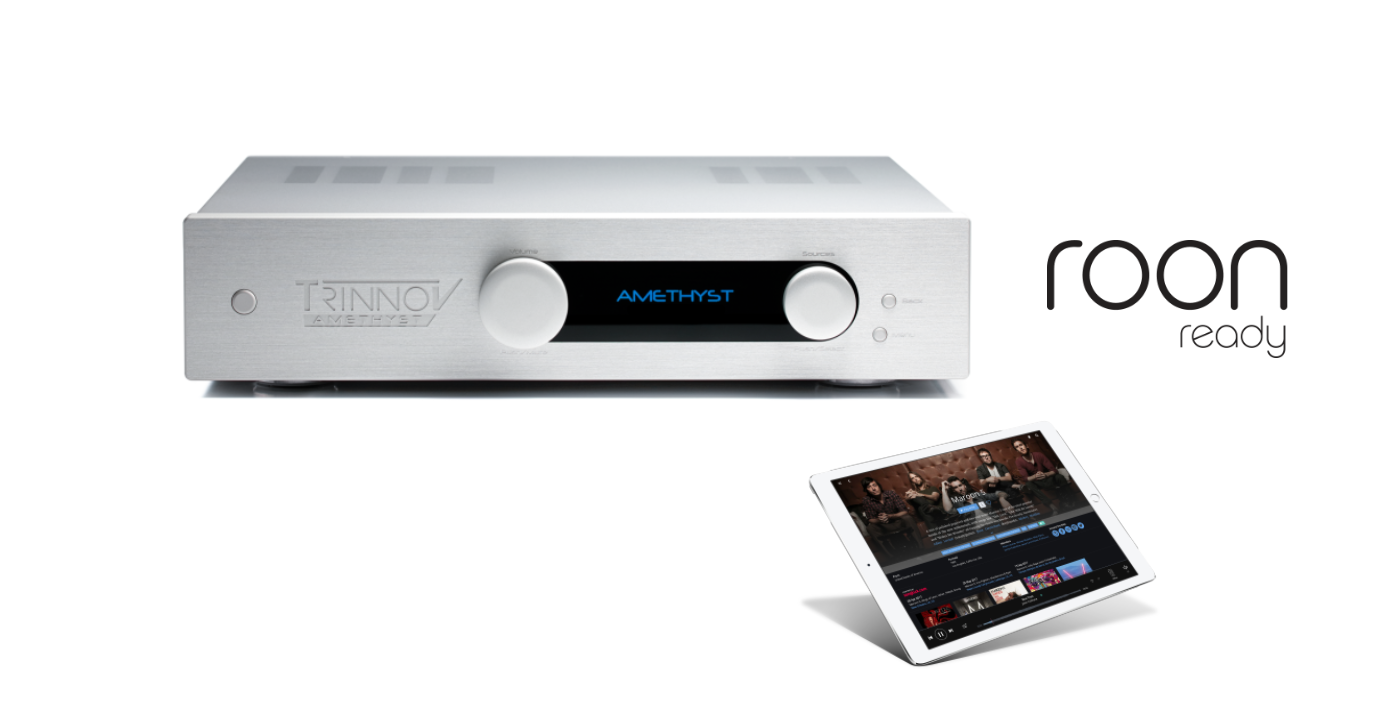 Roon Ready
The Amethyst, like all Altitude preamp/processors, is a
Roon Ready
network player, enabling you to enjoy your music through its direct Roon interface. Roon network playback utilizes the Amethyst's exceptional internal clock, ensuring the highest possible audio quality.
Availability
The Trinnov Amethyst is available for demo and purchase in-store only. Contact us today to schedule your private audition.
Contact Us >