Featured System: Dual-Purpose Wilson, dCS, Trinnov, & McIntosh
Multipurpose Multimedia:
Dual-function 2 Channel & Home Theater installation that packs a punch with Wilson, Trinnov, dCS, and McIntosh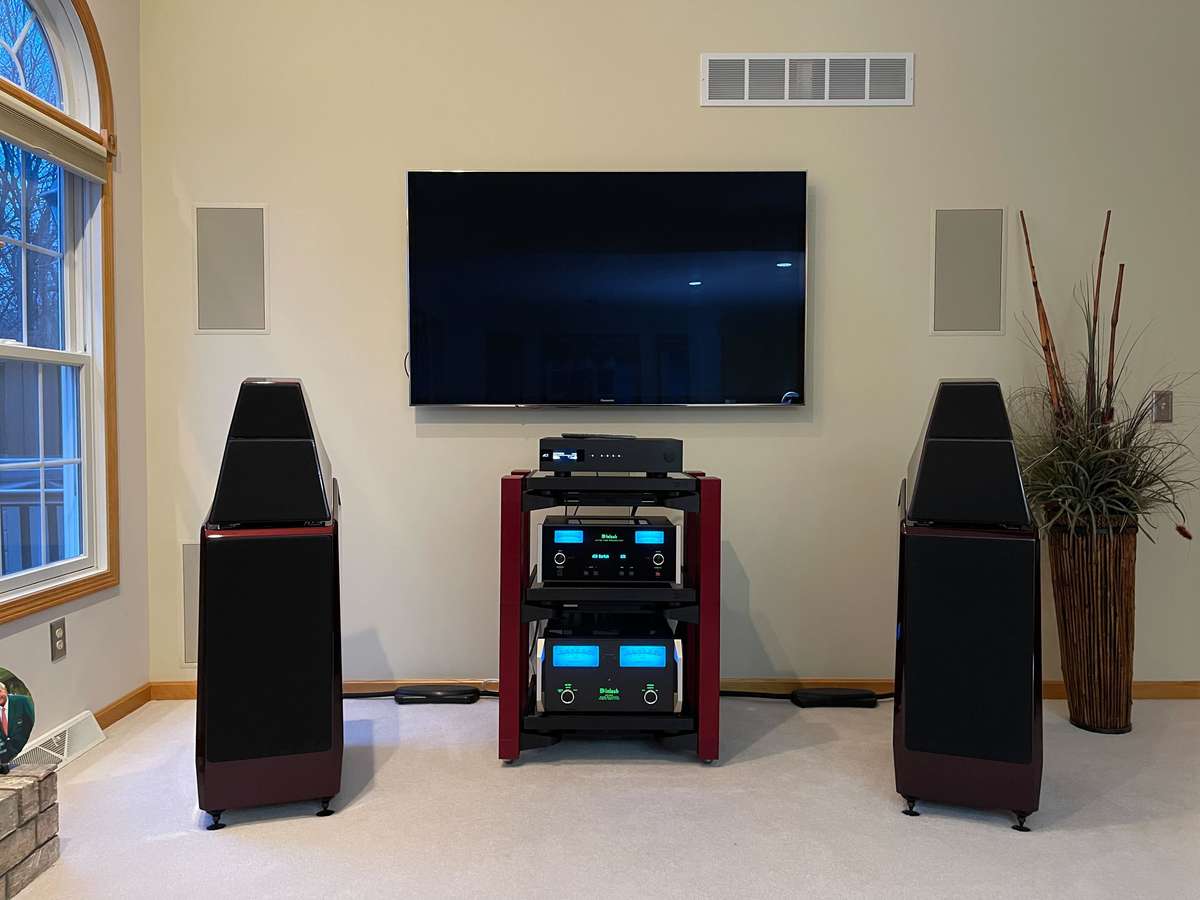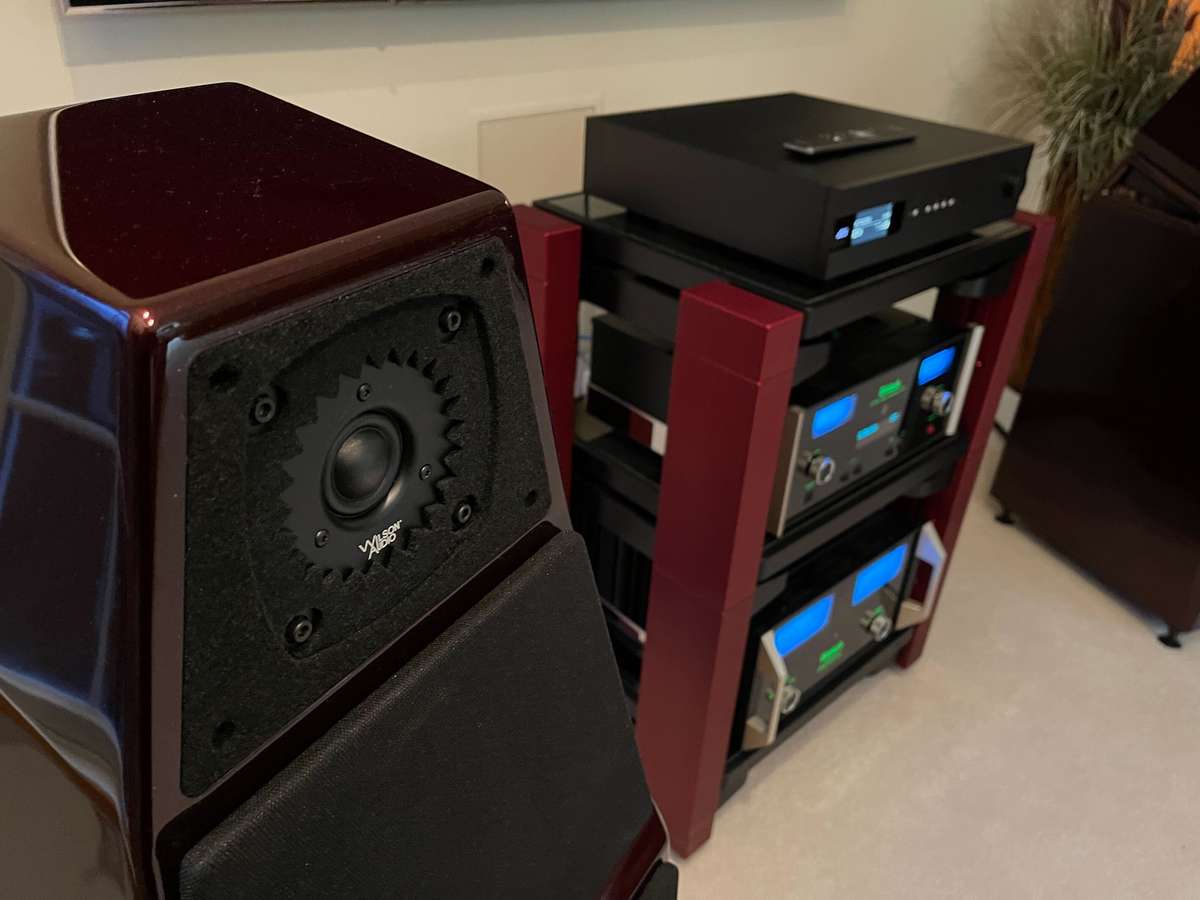 This week's featured system is a powerful upgrade to an existing custom install by Paragon 2 Channel Manager Matt Chapman.

This dual-purpose home theater/2-channel setup, starring Wilson's award-winning Sasha DAW speakers, now benefits from the one-two punch of the McIntosh MC462 Power Amp and C2700 Preamp. The customer's HRS VXR stands were also upgraded from 1V to a custom 3V (1 to 3 shelves) with a beautiful red/crimson finish. The renowned dCS Bartók provides powerful digital/streaming capability, and Trinnov's Altitude16 A/V Processor pulls it all together, easily transitioning this top-of-the-line 2-channel stereo into a stellar home theater experience.

The result is an open, dynamic, and warm sound, perfect for multimedia home entertainment of all kinds.
LIST OF COMPONENTS
Pictured:
Wilson Sasha DAW
HRS VXR Audio Stand (custom-made)
dCS Bartók
McIntosh C2700 Tube Preamplifier
McIntosh MC462 Power Amplifier
Cabling by Transparent (Reference-level)

Not Pictured:
Trinnov Altitude 16 Processor
McIntosh MC207 Amplifier - not installed by Paragon
Ceiling Speakers - not installed by Paragon
Do you have an idea for a home theater or media room? Contact us for a free consultation - we'd love to help make your multimedia dreams a reality!
Contact Us >
AVAILABLE AT PARAGON SIGHT & SOUND