Best of Summer: Home Theater & Outdoor Entertainment Event | June 8, 2023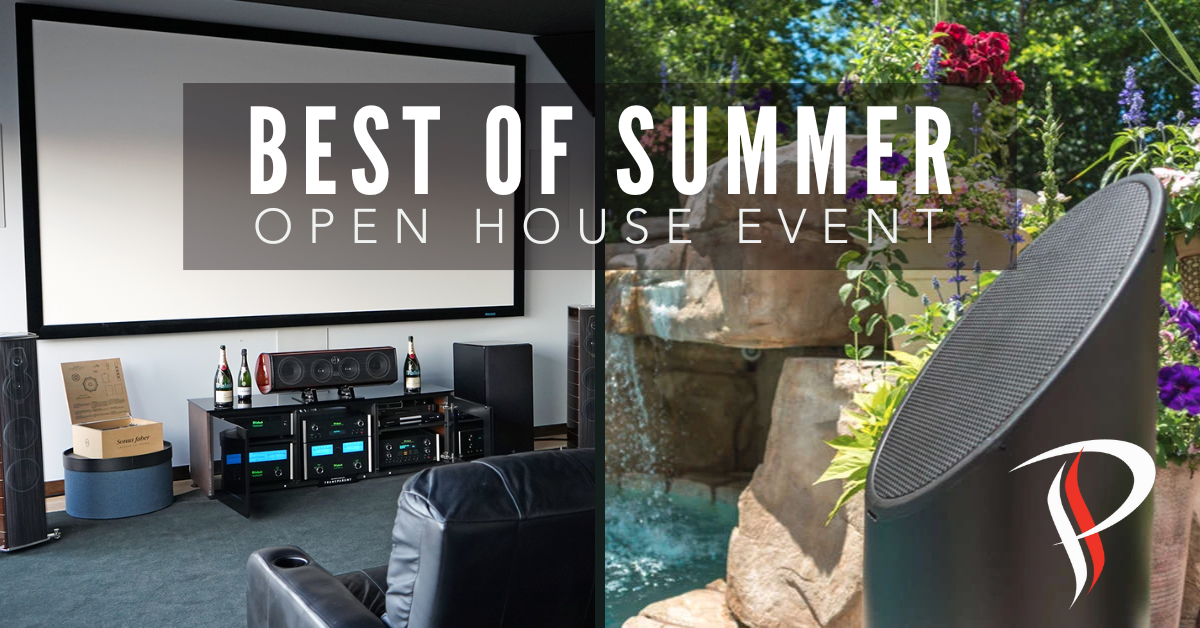 YOU'RE INVITED: Best of Summer 2023
JUNE 8, 2023 | 4:00PM - 8:00PM
AT PARAGON SIGHT & SOUND
3780 JACKSON RD. STE. H
ANN ARBOR, MI 48103
Get Directions >
Get ready for our next open house showcase of performance home audio and video gear, Best of Summer: Home Theater and Outdoor Entertainment! From the iconic McIntosh home theater gear to the mesmerizing Coastal Source and Sonance outdoor speakers, the cutting-edge Kaleidescape system, stunning SEURA outdoor TVs and more, we have curated a showcase of exceptional home entertainment technology, kicking the summer off right.

Here's what you can expect:
Live Demos: Experience firsthand the extraordinary performance of our home entertainment gear in three dedicated audition theaters plus an outdoor entertainment showcase.
Expert Guidance: Our team of passionate audiovisual experts & industry guests will be available to provide personalized recommendations and answer all your questions. Discover the perfect combination of components for your home theater and outdoor A/V setup, and turn your summer dreams into reality.
Amazing Food & Drink: Complementary food & drink will be provided by delicious local favorite Satchel's BBQ, plus a curated seasonal drink menu with bartending services by Dom of Tippins Market.

This is not a ticked event, but your RSVP is requested.
RSVP Now >