Double click image to zoom in
Click image to open expanded view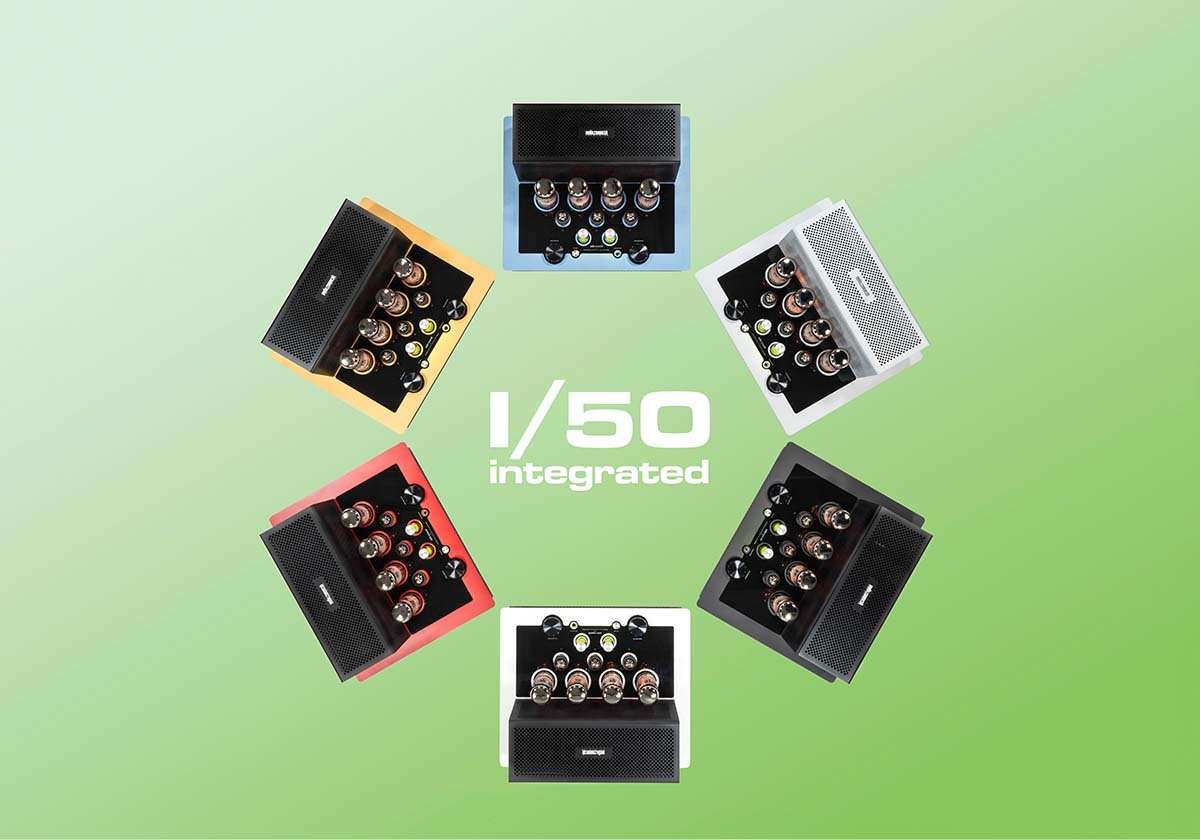 Sleek, Versatile, and Compact--
Without Compromise.
The I/50 is a truly integrated solution with the best of all worlds:
digital and analog, beauty and function, size and power.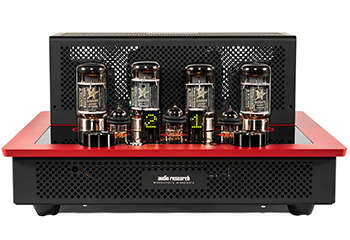 Legendary ARC Engineering
Designed in-house with the same level of care and attention as Audio Research's Reference Series products.
Each unit is hand-crafted in Minnesota and receives a listening test with Audio Research sonic designer, Warren Gehl.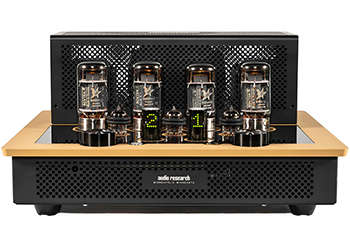 50 watts per channel of all-vacuum tube power, packed in a size-conscious chassis.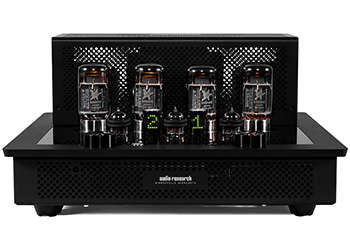 Add the optional Phono Card module for high-quality vinyl playback, or the DAC Card module for powerful digital compatibility--or both!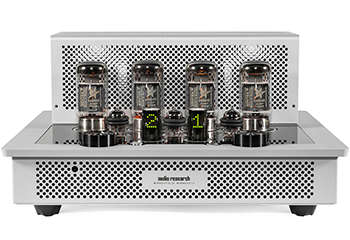 Cerakote finish for a beautiful, long-lasting look and easy maintenance. Available in six colors.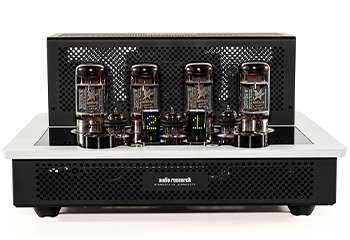 Approachable enough for tube amp newbies, but impressive enough for seasoned audiophiles.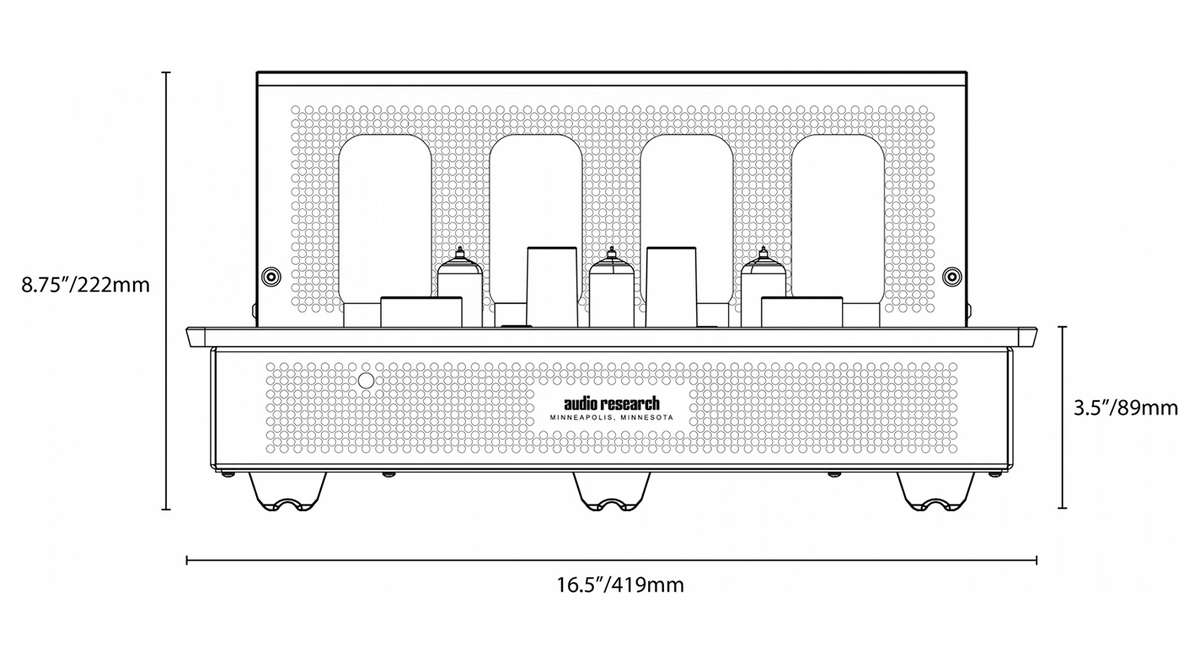 COMPACT BUT POWERFUL
Despite its compact size, the I/50 does not compromise on performance and is ideal for smaller spaces or setups. The I/50's impressive power supply and high current design ensure that it delivers controlled and dynamic playback, even when paired with challenging speakers.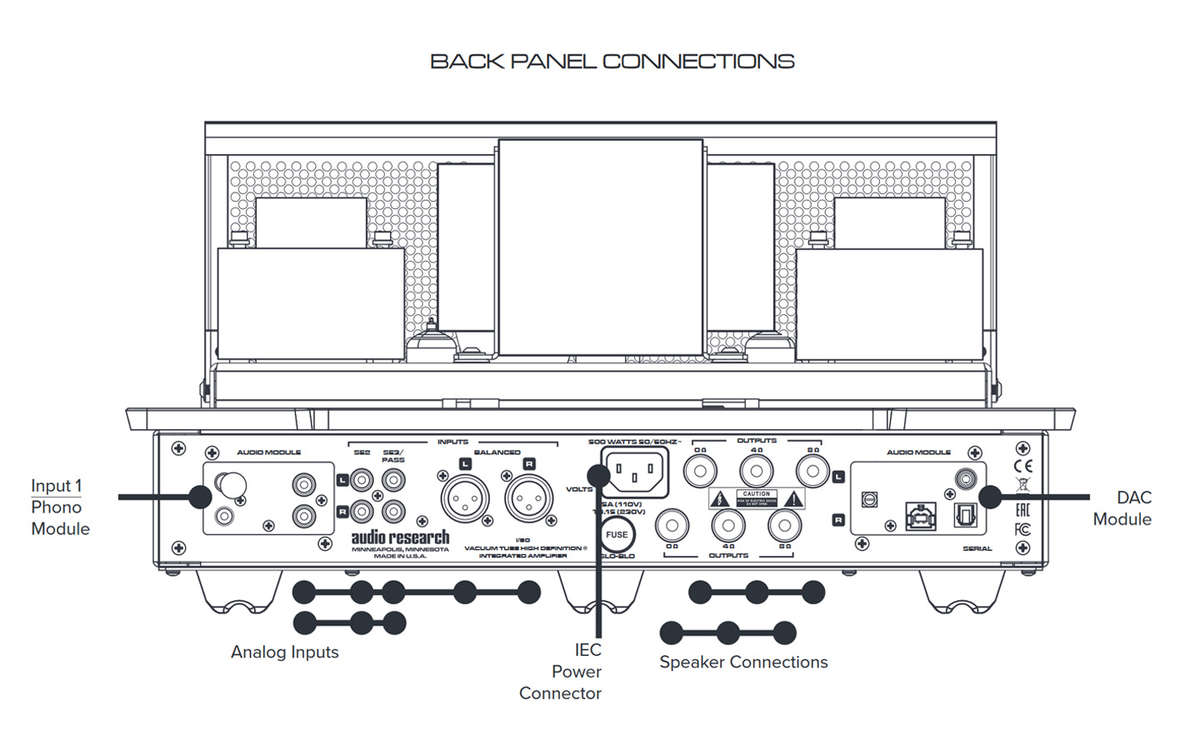 VERSATILITY FOR ANY LISTENER
Boasting three single-ended inputs, one XLR input, 4- and 8- Ohm speaker taps, and a headphone jack, the I/50 is ideal for a range of systems. The modular design allows for the installation of two audio modules – a Phono Stage and a just-released DAC Card.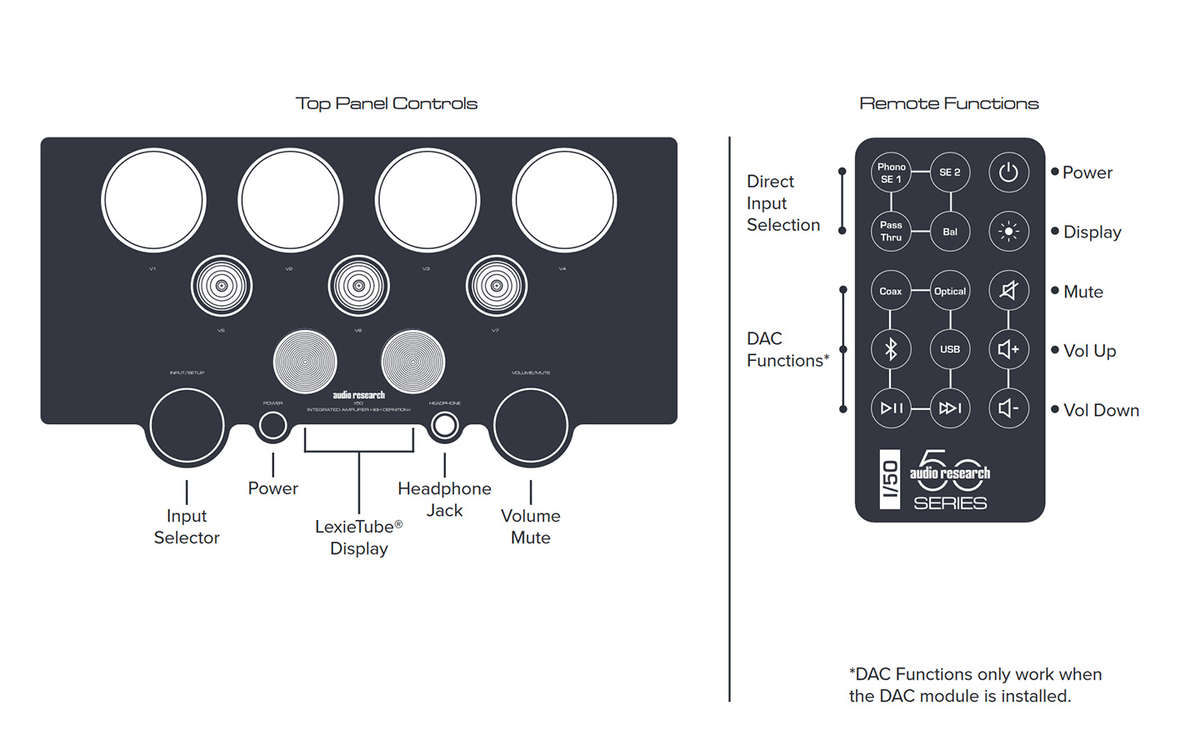 EASY SETUP & OPERATION
The I/50 is designed to be easy to use, and has three controls on its top panel – Power, Input, and Volume. Two LexieTubes® provide display information for input selection and volume. A full-function metal remote control is included for further functionality and operation. An optional tube cage is also available.
I/50 REAR CONNECTIONS
W/ PHONO + DAC MODULES INSTALLED