TechDAS Air Force One Premium | High End Turntable
TechDAS Air Force One Premium | High End Turntable
"The top-of-the-line model for the TechDAS Air Force turntable series with new integrated concepts and technologies further refining the sound, user-friendliness and external finish.

The Air Force One Premium analog turntable by TechDAS ushers in exquisite design concept to positively exploit the aerodynamic force equivalent to sound energy rather than springs or buffer materials. It is the ultimate mechanism based on a vibration damping design using "Air Force" and utilizes only high-precision finished parts with enough mass to completely avoid any "colour" to the sound, nothing is added or removed. Through the aerodynamic instrumentality of "Air Force" the real magnitude and essence of ultimate analog playback is now a reality. Adverse effects caused by various obstructive oscillations, which used to be arch-nemesis of analog turntables, have been thoroughly wiped out by the Air Force."

Hideaki Nishikawa
THE DESIGNER
View Product >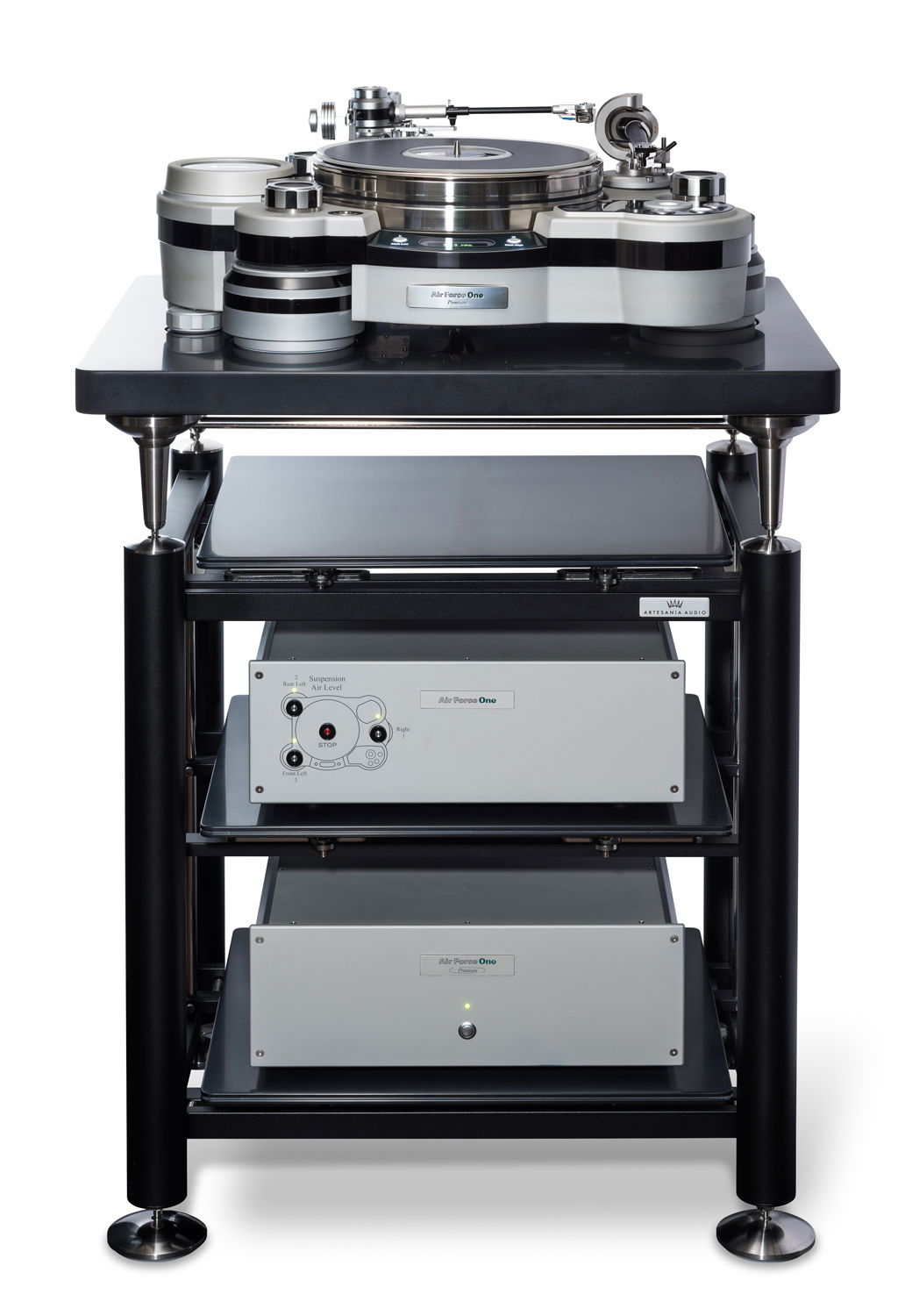 The top-of-the-line model for TechDAS Air Force Turntable series has new integrated concepts and technologies refining the sound, user-friendliness and external finish. Air Force One Premium consists of three units: main unit (including motor), power supply / pump unit and air condenser / air charger unit.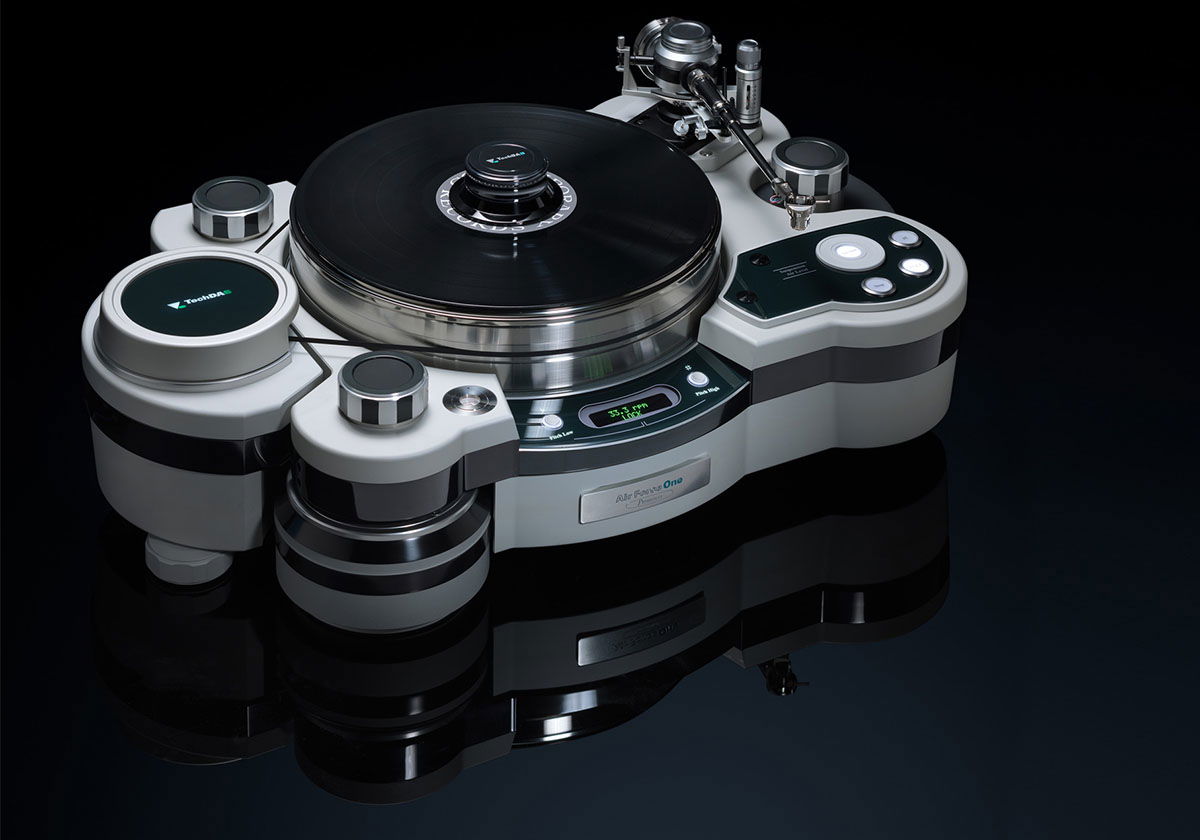 Since its debut, the Air Force One has gained world-wide acclaim as one of the best analog turntables in the world. While the original Air Force One still remains radiant, TechDAS has pursued ways to bring about even higher standards in recent years: improved user friendliness, refinements in acoustics due to an evolution of technology, refined outer aesthetics by using new finishing techniques, and many more.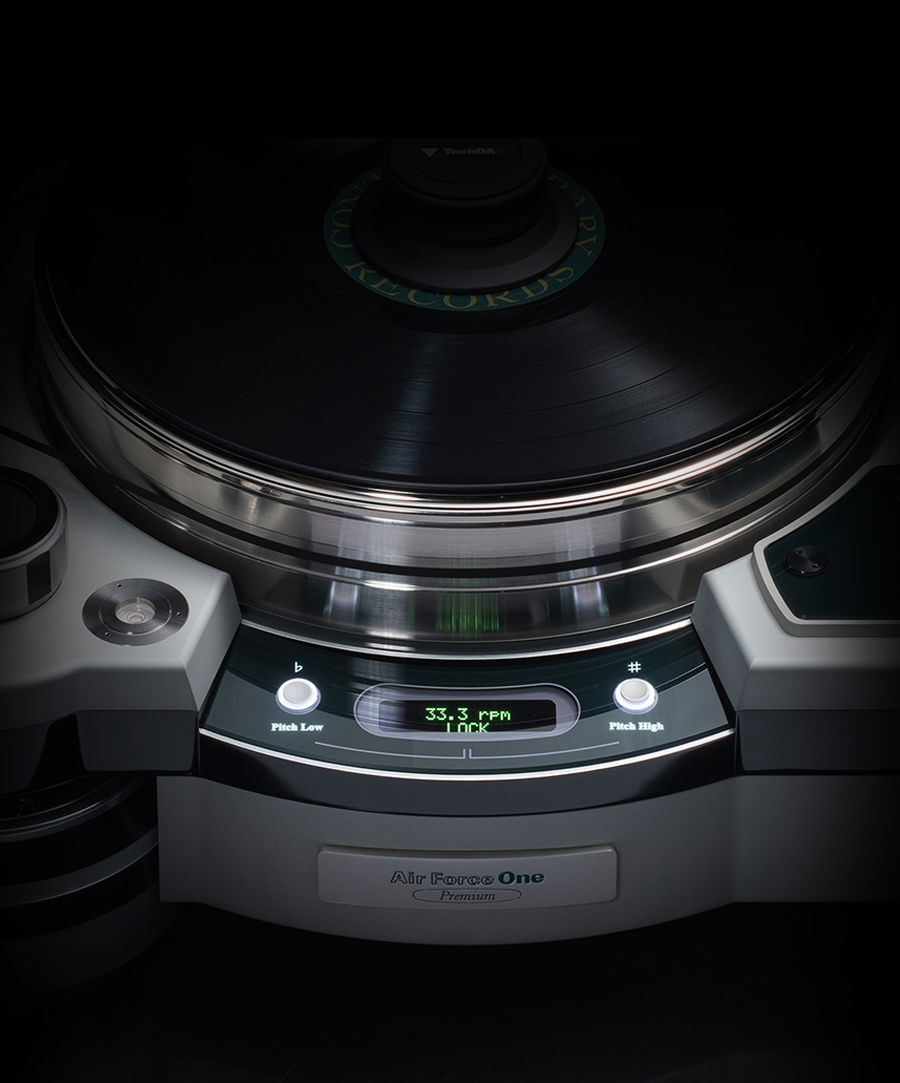 Air Force" has three design concepts: Air bearing / Disc suction / Air suspension. It is important for a turntable to achieve accurate and noise free stable rotation, which requires a platter with significant mass. Without compensation, over time this necessarily heavy-weight platter can cause deterioration in the bearings surfaces and cause friction vibrations or degradation of rotation accuracies.
Through a calibrated microcomputer adjustment circuit combined with a heavyweight platter, the turntable achieves a very high rotation accuracy beyond the boundaries of conventional belt-driven products and equivalent to that of a direct drive (DD) motor.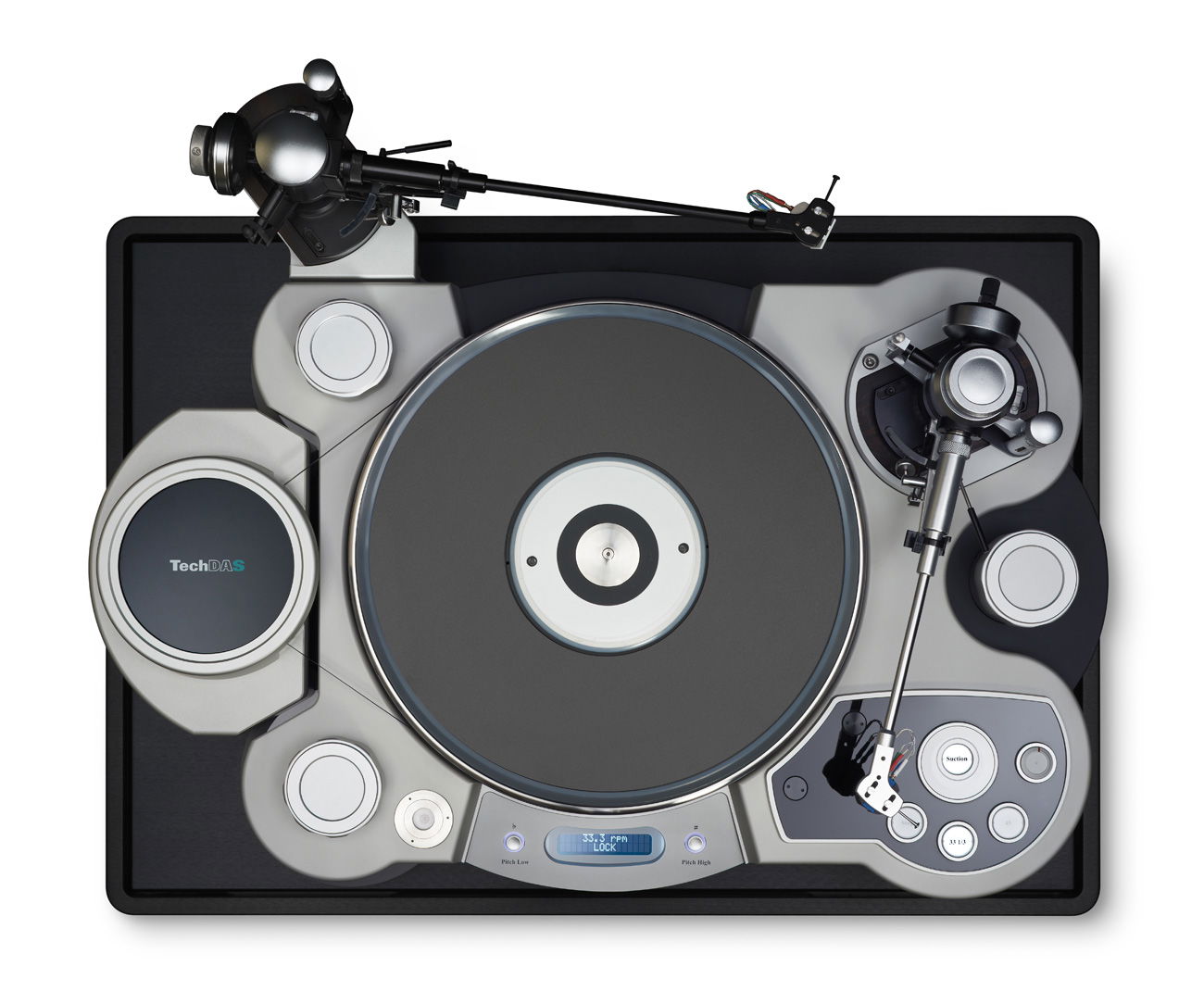 The main chassis of the Premium employs a gloss finish which is achieved by surface polishing a black layer of aluminum. This deep gloss finish adds to the charm of the appearance. For the upper platter of Premium, there are two options: Super Duralumin A7075 and Titanium. Air Force One Premium features a tapered spindle to absorb any swaying of an off-center LP. A disc stabilizer comes with the turntable as a standard accessory.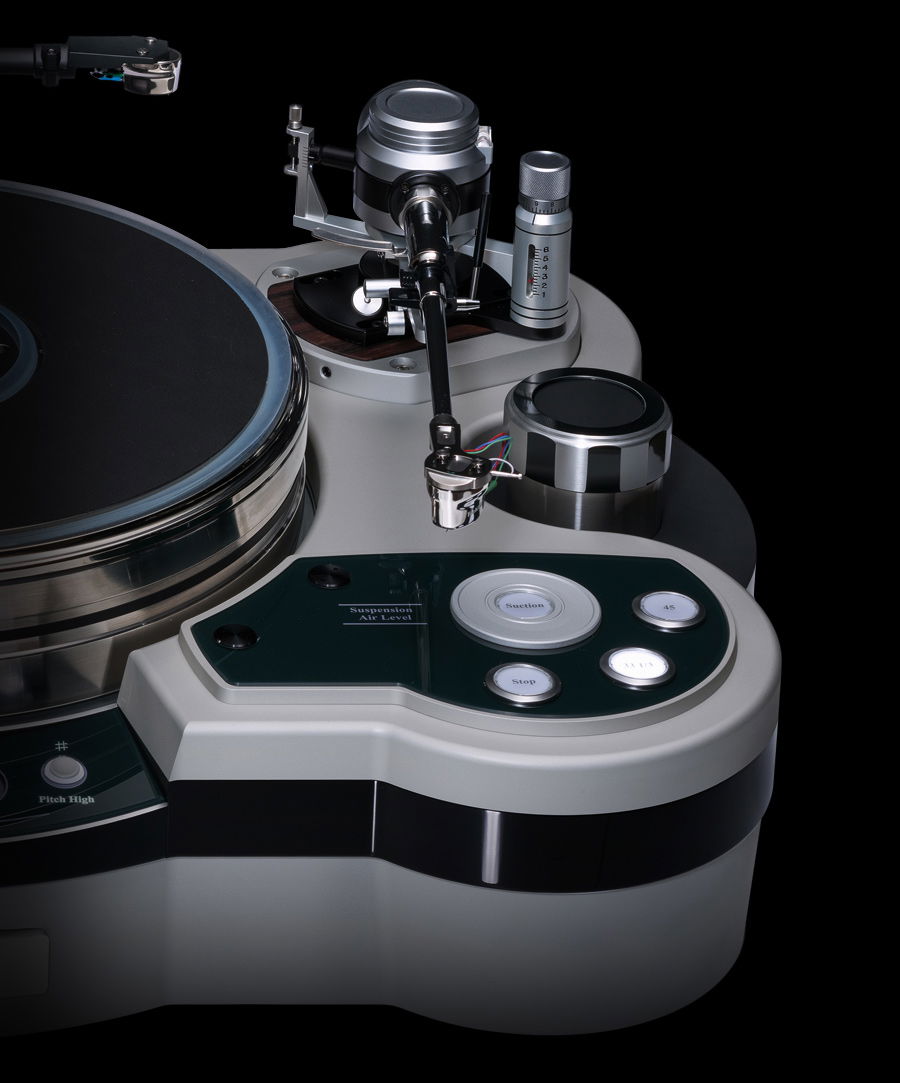 One of the major features of the original Air Force One is full air suspension, which requires occasional air input with the provided manual pump. The Premium features automatic and continuous monitoring of the air suspension level and the color of the indicator will change if air charge is required.
Availability
The TechDAS Air Force One Premium is available for sale & demo in-store. Contact us today to schedule your private audition!
Contact Us >